It's that time of the day again, Apple fans — time to clear some space on that cluttered up iPhone. We've got nine hot paid iPhone and iPad apps on sale for free for you to check out today, and there are definitely some gems on the list. There are also still a few remaining freebies in Tuesday's post, so check back there for even more free iOS apps.
These are paid iPhone and iPad apps that have been made available for free for a limited time by their developers. There is no way to tell how long they will be free. These sales could end an hour from now or a week from now — obviously, the only thing we can guarantee is that they were free at the time this post was written. If you click on a link and see a price listed next to an app instead of the word "get," it is no longer free. The sale has ended. If you download the app, you will be charged.
System Activity Monitor
Normally $0.99.
Take a deep dive into your iPhone/iPad to see whats going on inside. System Activity Monitor App, is an iOS activity monitor that provides a unique Dashboard view for for all of iOS devices. It is the best activity monitor of its kind for iOS devices.

The app monitors iOS activity like MEMORY USAGE, BATTERY LIFE, Used Space, and device information. GREAT visuals like Dashboard view, LED indicator, 3D BAR charts, battery charging animation, LED flashing charger, battery health check, provides you a rich visual views of your iOS device internals, like you have never seen before.

$$ Over a million satisfied users of our apps $$

## Few of our user TESTIMONIALS ##
$ Way cool
This is a terrific system tracker.
– Macquest

$ Definitely get this App.!
Love the cool dashboard. Tells you what's going on in the Apple brain in your iPad or iPhone. This App rules.
– Battyguy

$ Simple App !
Great tool! Helps to keep your standby time ridiculously long and device running smoothly.
– Spader1969.

$ I have tried many products like this one and so far I keep coming back to this one.
– Markeith3000

$ System Max
The best and easiest app out there for really knowing what's happening in this little box.
– by Dkievit

The System Activity Monitor, is the most comprehensive all in one health check app. on the App store, that monitors memory usage, battery performance, device information like IP address and hardware address, and used space on the iOS device.

You can use this app to accurately monitor your battery life, monitor memory in use, and used and free space. By appropriately charging the battery using this app to full charge, you can get a good battery life.

KEY FEATURES:

1. Battery tips are shown to help save battery life while using the iPhone.

2. Tap battery to see the battery capacity for your favorite apps.

3. Shows the used and free space on your iPhone/iPod.

4. Shows the IP address acquired, and hardware address of your device.

5. Displays a long list of device information, like physical specs, hardware info, and many more.

These are the different views on the App.

Memory view:

Shows the used and free iPhone memory available as used by other apps. This is shown in an excellent speedometer animation view. Double tap home button, and see other apps in use. Close out the other apps, and see the memory being reclaimed in this app, when the speedometer shows the free memory available increase.

This has an LED indicator with BLUE, GREEN, YELLOW and RED colors indicating the severity of memory being used.

Double tap the speedometer, to see a 3D bar view of the different break up of the memory used. Like, Free, Wired, Active and Inactive memory of your iOS device.
Battery view:

This view shows the battery available for discharge, how much time to recharge to make it full, and when it is charged to FULL, displays an indication, as "FULLY CHARGED", as opposed to quick charge. It has glow panels on the top to let you know, how much battery is available. LIGHT GREEN, GREEN, and RED indicators on battery available.

Tap the battery on the fill, to show the detailed break up of battery availability for 3G talk time, browsing, videos, games etc.

Animated battery charging with current flashes inside the battery.

Space used view:

This is shown as a pie-chart that presents the used and free space available on your iOS device.

Info view:

Now it shows a lot more device information, like system information, camera information, display, hardware and physical characteristics. It shows whether you device is connected to Wi-Fi or cellular and its IP address.
Download System Activity Monitor
gTasks Pro
Normally $5.99.
A SINGLE PURCHASE COVERS ALL YOUR IPHONE AND IPAD DEVICES.

Sync your tasks with Google and across your Mac, iPhone & iPad devices.
Never liked your tasks app? You'll love this one :)

MAIN FEATURES
● Sync your tasks with Google Tasks.
● Sync tasks between your iPhone & iPad devices.
● View your tasks and calendar events in one place.
● Keep your tasks organized with subtasks.
● Location based reminders such as when you leave your office.
● Set repeating tasks such as "Pay bills" every month.
● Universal app, designed both for iPhone and iPad.

GOOGLE TASKS
● Naturally integrating into Google Calendar.
● No permanent internet connection required. The app will sync updated tasks as soon as an internet connection is available.
● Your tasks are backed up.
● Manage your tasks conveniently on your home/office PC, and have them synced to your iPhone/iPad and vice versa.
● Share tasks with your colleagues.
Easy Spending
Normally $0.99.
Over a million users agree that Easy Spending is the best way to take control of where the money goes and effectively build wealth using the simple and yet powerful money management App.

Its a simple and convenient finance tracker that provides the most powerful and convenient daily money management for iPhone and iPad, that neatly tracks all your cash flow between different accounts that you can budget.

It is now all the more secure, with the addition of Automatic Backup Service, in addition to the free email backup. With this feature you never have to worry about losing valuable financial data, either through accidental deletion or change of device. You can restore it anywhere.

Easy Spending helps you SAVE money by tracking expenses and letting you know the TOP Expense categories at any time.

Comes with easy gestures with convenient layout and clutter free interface, with large fonts, well spaced layouts for easy viewing and readability. You can quickly add an expense even while checking out at the grocery store or while at the gas station.

Great for maintaining monthly recurring bills with reminders, it has the convenience of an Expense Tracker and BILL reminders at one place.

**** HIGHLIGHTS ****
@ Never loose your valuable financial data either with the free email backup or the All new Automatic Backup Service, (available as an In-App purchase)

@ Excellent cloud sync of all your transaction data. (available as an In-App purchase)

@ BILL Reminders

$ Add a new Income/Expense in seconds.

$ Quick view of Recent Transactions and Top Income/Expense categories.

$ Passcode LOCK.

$ NOTIFICATIONS added to Default calendar for recurring transactions as an option. Using this option, NEVER forget to pay your BILL on time.

$ See future bills/payments and income using, "UPCOMING TRANSACTIONS" view.

$ Store data for MANY MANY years

$ Use MULTIPLE accounts(In App purchase)

$ Preview comments in History while drilling down the transactions.

*** REPORTS ***
$ Powerful reports, timeline reports

$ Doughnut chart reports gives a clean break up of where your money is going.

$ Email csv file of all your data for single or all of your accounts.

$ Upload csv file also to your Google Drive account

— Automatic Backup Service —-
Automatic Backup Service is an auto-renewable In-App purchase that lets you take automatic backup without you having to do anything manually. Just keep using the App, and an automatic backup of all you data is safely stored either weekly or monthly. When you App is deleted by mistake or phone is replaced there is no hassle in getting your data back.

This feature is offered as a free trial for one month, and the cost of subscription is $0.99 per month, after the trial period. It auto-renews every month until it is cancelled.

This feature is also offered as an annual subscription with a cost of $7.99 per year, with a initial trial period of 1 month. It auto-renews every year until it is cancelled.

Payment will be charged to iTunes Account at confirmation of purchase, and account will be charged for renewal within 24-hours prior to the end of the current period.
noPhone Hour
Normally $0.99.
There are so many things more important than mobile phone in our lives. So, when necessary, please lay aside it and concentrate on what you are doing.

・ This app encourages you to lay aside mobile phone and concentrate on what you are doing. You can set the time (one or half an hour), and briefly record what you've done at the end of the time. Day by day, will cultivate healthy habit of using mobile phone.
・ No limit to the functions of mobile phone, such as calls and texts. Putting your phone on silent mode is a good suggestion during the "noPhone Hour".
・ There are six themes, with the growth of the "noPhone Hour" number, one by one to unlock.
・ With iCloud, it's easy to transfer your data to a new iPhone.
・ No ads.
Ninjas Infinity
Normally $0.99.
Here comes an authentic cartoon art style 2D infinity action!

Can your fingers catch the infinity arena?

Many obstacles, including evil ninjas, ninja dogs, monsters, demi-humans, zombies will prevent your adventure!

▪ Select among four ninjas!
– Select one from ninjas of fire, water, thunder, and wind!
You can use secret characters by achieving records!!
Can you find iOS original characters!?

▪ Master legendary ninjutsu!
– You can master ninjutsu by getting scrolls.
Can you master the legendary last ninjutsu!?

▪ Get legendary blade!
– It is not only ninjutsu that helps you!
Get legendary blades with the power of shinobi!

▪ Level system
– Allocate points obtained by increasing your level to Power, Strength and Ninriki.
The higher your level, the stronger the blades you will have!
– You can infinity level up.
– You can upgrade the skill.
– You can infinity combo.

▪ Available game mode
– You can select a game mode from Easy, Normal, and Hard.
The more difficult the mode you complete, the higher the score you can achieve…
– Endless infinity arena.

▪ Animation, graphics, and system
– Numerous effects have been used for ninjutsu, weapons, and monsters.
– You can enjoy unique new combos shot from skill.
Download now to shoot the ninjutsu!
Stickman Walk
Normally $0.99.
Stickman Walk is fun game!

No In-App Purchase everything is include

Stretch the stick in order to reach and walk on the platforms. Watch out! If the stick is not long enough, you will fall down!
Pocket Finance Manager
Normally $0.99.
Pocket Manager is an integrated expense tracker designed to help you track your expenses, income, bills-due and account balances. It offers support for budgeting, and allows analysis of your expenses and income, including charts and graphs.

Income and expenses:
– one balance for all transactions
– financial statement review on a display
– revenues and expenses management
– comfortable adding of new events
– filter of transactions according to dates
– every month review of statistics

Exchange rate:
– main world currency
– some results at the same time
– fast access to selected currency
– the newest information

Notes:
– provide with opportunity of keeping financial notes
– easy-to-use
– system of reminders
Download Pocket Finance Manager
Dream Photography
Normally $0.99.
Dream Photography app you can apply cool overlays and current locations/date stickers to your pictures, take pics right away or just pick images up from your device's Photo Library, apply nice filters to them and finally share them with your friends!

FEATURES:

-Pinch and Move overlays around the screen, position them where you want and save the photo
-Snap pictures / pick them from Photo Library
-Add custom overlays to your images (they are all .png files)
-Share your pictures on Facebook, Twitter, Piquk, Instagram, WhatsApp, iPhoto, etc.
-Core Location code included to show the user's current location and print it over his photo
Currency Helper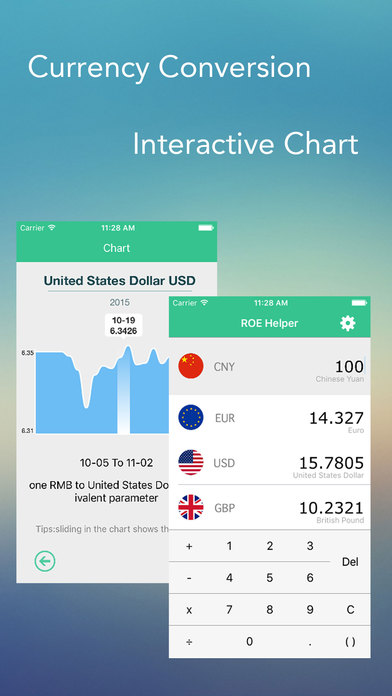 Normally $1.99.
▷Support multi currency conversion,support chart show the exchange rate trend
▷Hidden encryption album,support play gif
▷store videos,support avi,flv,mov and other formats
▷Direct play PC video,Not to use phone memory
▷Support for shooting photos and videos, support for multiple resolutions