Whether you're freaking out over the rumored iPhone 8 design or anxiously awaiting the release of Mario Kart 8 Deluxe, you could probably do with a distraction this weekend. That's why we've put together a list of ten paid apps currently on sale for free for you to peruse. And if you're quick, you might be able to download a few of yesterday's free apps as well.
These are paid iPhone and iPad apps that have been made available for free for a limited time by their developers. There is no way to tell how long they will be free. These sales could end an hour from now or a week from now — obviously, the only thing we can guarantee is that they were free at the time this post was written. If you click on a link and see a price listed next to an app instead of the word "get," it is no longer free. The sale has ended. If you download the app, you will be charged.
AllPass Pro
Normally $2.99.
AllPass is an app that keeps all your vital information in one secure vault.

• Quick opening of data using Touch ID
• Store your logins, credit cards, identities, and secure notes
• Log in to websites without having to remember any of your passwords
• Fill credit cards and identities without typing
• Quickly access your most used items using Favorites and History
• Fast search to find what you need
• Support Folders for better file organization.You can select a template for any folder to create records as fast as possible
• Unlimited number of databases
• Encrypts all your data using best and most reliable AES 256-bit encryption
• All protection mechanism is offline on your device only
• Auto-lock protects your vault even if your device is lost or stolen
• Syncs securely with your other iOS devices
• Backup & Restore your data via iCloud, Mail or iTunes
• Export and import via Mail, iTunes and CSV text files
• 180 icons to personalize your records
• 5 standard templates for fast data entry with the ability to create or edit custom templates with unlimited fields
• Integration with iOS
• Optimized for all types of devices and screen resolutions

Choose the AllPass for storing important information and your digital life will become more comfortable and safe.
---
Color Accent
Normally $0.99.
Color Accent lets you add accent / splash effect to your photos in seconds.

FEATURES

• Powerful image processing engine

Lets you tap on a color to add accent effect
Pick unlimited number of accent colors

• Beautiful and simple user interface

Magnifying glass lets you easily pick accent colors
Paint on photos to remove or add colors

• Change Hue and Saturation for accent colors
• Full resolution support
• Universal app
---
Don't Run With a Plasma Sword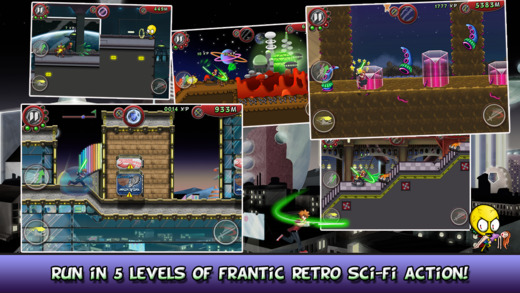 Normally $1.99.
For a long time Cornelius has been working at the local comic books stand shop. For about as long, he's been daydreaming about how somehow, someday, he'd become a Hero. After all, wasn't what the fortune cookie was saying, right? … right? Fortunately the Aliens invasion would come just in time to provide with this opportunity…

Don't Run is a breathtaking, retro sci-fi, combat based, funny sidescroller with tons of content.

Anyway, what more can you ask for than running with a plasma sword, slicing-up invading aliens?

————- Main Features ————-

– Universal App
– Retina display
– 5 environments: City, Factory, Mother ship, Alien Planet, Tandoori Moon
– 2 Game Modes:
– Story mode with fixed game progression, save points, boss fights and 3-stars rating system
– Endless mode with 4 levels of difficulty, random map generation and objectives to accomplish
– Did we say it? Boss fights!
– Breathtaking action! Hundreds of small hand crafted map sections put together dynamically to make sure to bring out a maximum of diversity and generate a controlled difficulty progression.
– A unique 3 buttons contextual controls scheme: jump, slide, slash which becomes double jump, dive and dash in the air
– Several types of monster with their own gameplay, traps to avoid, power-ups and rewards to collect
– Upgrades! Collect xp in game to level up your avatar on skills and avatar customization
– Game Center leaderboard and achievements
– Comic storyboards
– Awesome soundtrack and sound effects
– 2 supported languages, English and French
Download Don't Run With a Plasma Sword
---
Anodia: Unique Brick Breaker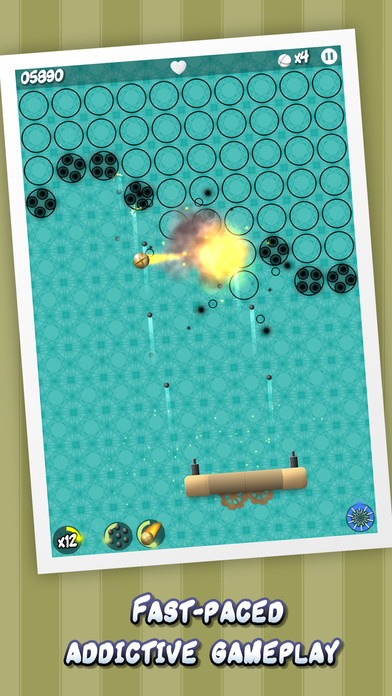 Normally $2.99.
Play through over 150 handcrafted and unique levels, compete with your friends on Game Center leader boards, unlock over 30 achievements and simply have a lot of fun with Anodia.

# MAIN FEATURES #
— full iPhone 6 and iPhone 6 Plus support
— brick breaker genre reinvented
— fast-paced addictive gameplay
— easy to pick up and play
— over 150 handcrafted levels
— over 20 power-ups and power-downs
— full Retina Display support
— touch and tilt controls
— superb realtime physics
— Game Center integration
— universal app
— it has a rainbow!
Download Anodia: Unique Brick Breaker
---
Betterhalf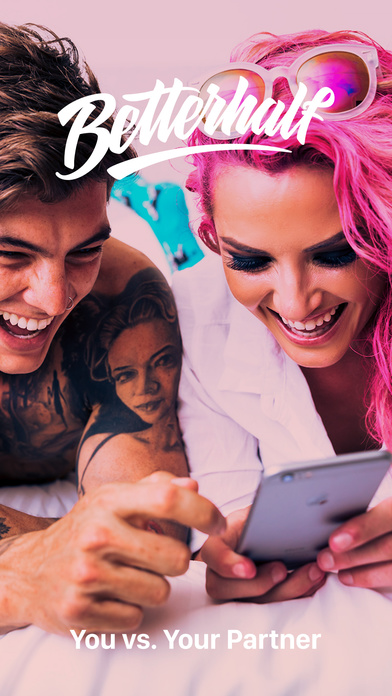 Normally $0.99.
Sick of losing those arguments about who does more around the house? Partner giving you nothing for all your hard work?
Well finally there is an App that determines once and for all who really is the BetterHalf.
BetterHalf is a fun game to play with your partner, allowing you to collect points by completing everyday chores. You can then use these points to collect favours off your partner.
• Connect with your partner
• Complete everyday chores around the house
• Send you partner proof
• Use your points to buy favours off your partner
Pick your game mode based on how kinky you and your partner like to get.
---
YConvert PRO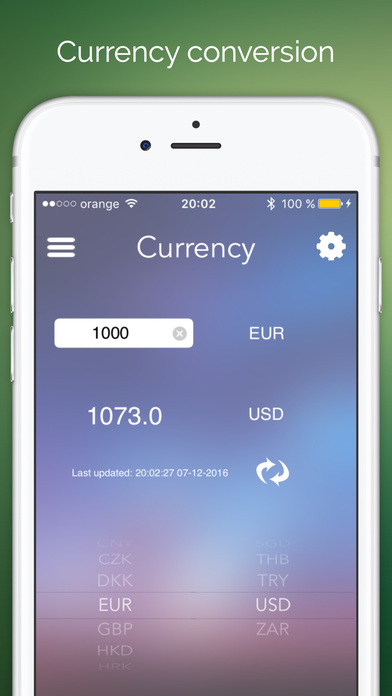 Normally $3.99.
YconvertPRO is the fastest way possible for converting units now with millions of users.

YconvertPRO was developed to be fast, easy to use, accurate, lightweight, designed for iOS10 and yet easy to use.
It also has settings to satisfy your needs.

Not sure how to invest your money?
YconvertPRO offers you a solution with the new currency conversion feature.

The built in calculator lets you easily use YconvertPRO without the need to exit the application for calculations.

You can also use YconvertPRO on your watch without the need to pull out phone from your pocket.

Conversion categories (more to come with our frequent updates):

• Angle
• Area
• Data
• Energy
• Force
• Length
• Mass
• Pressure
• Power
• Speed
• Temperature
• Time
• Volume
• Currency conversion and many more to come!

Features:

• Built in calculator
• Conversion history
• Apple Watch Extension – instantly convert on your wrist
• 3D Touch and Quick Actions – do the things you do most often even faster
• Other applications made by us just for you
---
Earthlapse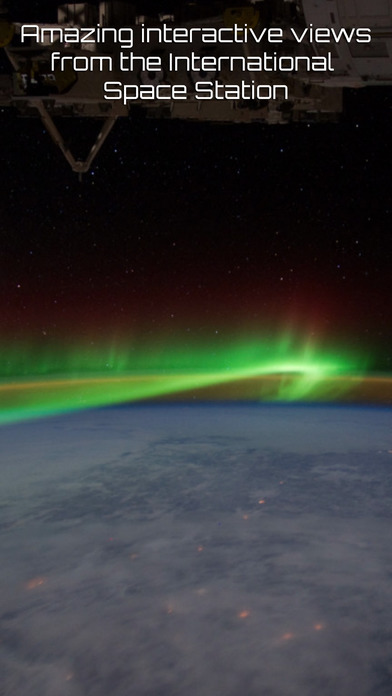 Normally $0.99.
Turn your iPad or iPhone into a window aboard the International Space Station. Experience stunning views of Earth captured by NASA astronauts. Touch the views and control the planet with your finger. A truly amazing one-of-a-kind experience.

The app comes complete with seven beautiful interactive views of earth as well as access to the HDEV live view showing Earth live from the Space Station. In addition the app includes 8 relaxing ambient space soundtracks, a clock, and worldwide weather from Weather Underground.

Please note that the ISS HDEV live feed is often off-line or otherwise unavailable. Even when on-line, the live view often shows black as the ISS is regularly on the dark side of Earth.

Support for AirPlay on the iPad (4th gen, 3rd gen, and iPad 2), iPhone 5, and iPhone 4S. See display options in app for instructions on how to enable.
---
Blinq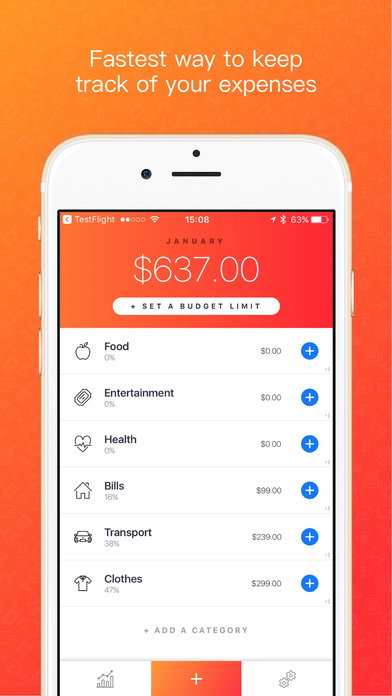 Normally $2.99.
Blinq allows you to keep track of your expenses easily and quickly. It's an entry point to money saving, the easiest way to keep your home budget balanced.

The app combines pragmatic approach to personal finances and an intuitive UI to help you keep track of your personal finances without struggle. Every time, everywhere, in a blink of an eye.

Blinq is a personal finance journal for a busy people.

Thanks to Apple Watch companion app an build-in force touch options it enables you to save an expense in literally 5 seconds straight from your springboard or wrist.

Features:

– The easiest, quickest and most intuitive way to keep track of your finances
– Add your expenses quickly
– Customise budgets/spending categories to suit your needs
– Track your spending history on beautifully designed charts
– Learn where and when your money is leaking and save it
– Use touch ID to secure your personal data
– Choose your currency
– Edit, delete and add custom expense categories
– Edit and delete expenses
– Beautiful and intuitive UI
– No registration needed
– Apple Watch companion app
– Made with Swift 3
---
ReliCam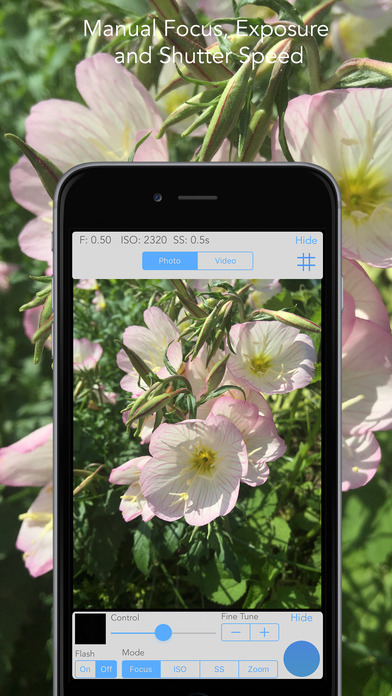 Normally $0.99.
Focus. You Control.
ReliCam, the Manual Photo & Video Camera App made with all photographers in mind.

ReliCam gives you Manual Controls to take advantage of your device's camera for Photos and Video including:

Focus | ISO | Shutter Speed | Zoom

Other features include:
Grid Lines
Heads-Up Display
Fine Tuning Control
Sharing
Auto Focus
Hi and Low Resolution option

ReliCam Remote for Apple Watch lets you use your Apple Watch as your device's camera trigger.
---
Atomic Toy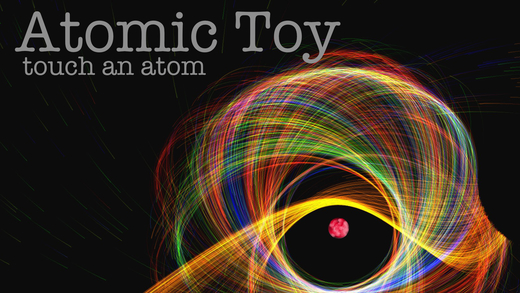 Normally $1.99.
Atomic Toy displays a nucleus surrounded by particles of energy.

Touching the nucleus generates a new kind of atom.

The energetic particles interact with touches on the screen.