Whether you're looking to replace the Music app on your iPhone or you just want an easier way to keep track of your parking spot, we've got your covered with today's selection of free iPhone and iPad apps. Plus, if you hurry, you might be able to download some of yesterday's free apps as well!
These are paid iPhone and iPad apps that have been made available for free for a limited time by their developers. There is no way to tell how long they will be free. These sales could end an hour from now or a week from now — obviously, the only thing we can guarantee is that they were free at the time this post was written. If you click on a link and see a price listed next to an app instead of the word "get," it is no longer free. The sale has ended. If you download the app, you will be charged.
FairRide+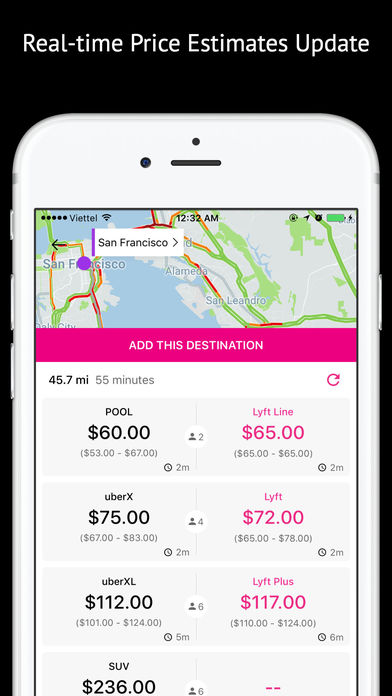 Normally $2.99.
FairRide+ compares fares between Uber and Lyft's product lines allowing you to quickly get the ride you need at the lowest cost right from Notification Center Widgets.
FairRide+ averages costs and automatically factors Surge and Prime Time surcharges so you never have to!

Features:
– Directly compares prices by product type
– Open rideshare apps directly to quickly book your ride
– Averages price ranges for quick comparisons
– Displays time to pickup
– Displays ETA to destination
– Automatically factors Surge / Prime Time surcharges
– Saves favorite locations
---
Magic Launcher Pro
Normally $2.99.
Magic Launcher is the only Today Widget App Launcher you will ever need, with the ability to launch more than 100,000 apps and actions from the Today Widget in the Notification Center it makes using your iPhone or iPad even easier! Launch calls, texts and more with your friends in one swipe and tap with our Magic Contact launchers and our Quick Access actions allow you to manage your phone settings with a tap of a button.

Features Include:
– Unlimited capabilities for launching apps and actions with more than 100,000 apps including all top apps such as Facebook, Instagram and Snapchat all in your Notification Center
– Dynamic Launcher makes your smartphone smarter: Dynamic Launcher is an intelligent launcher that gives you the right apps and settings at the right moments throughout your day.
– Design your own Launcher layout including modifications for icon size, text and shape
– Magic Contact allows instant contact via Call, Messages (SMS), FaceTime, FaceTime Audio, Mail and Telegram!
– A huge set of Magic Launchers including Google Search, Wiki Search, Weather, Clock, Clipboard search, Clipboard clear, automatic Tweet/Facebook post latest photo, Battery monitor and much more!
– Manage Settings, quickly turn on/off WiFi, 3G, Bluetooth, Location services and more
– Widget Scheduling allows you to automatically show & hide widgets depending on time or location
– Have multiple Launchers for various functions
– Universal app works on iPhone and iPad with support for iOS 8, iOS 9 & 3D-Touch
– iCloud Backup and Restore
– Multiple language support
– Request additional apps via our request form
– And so much more…
---
Color Photo Editing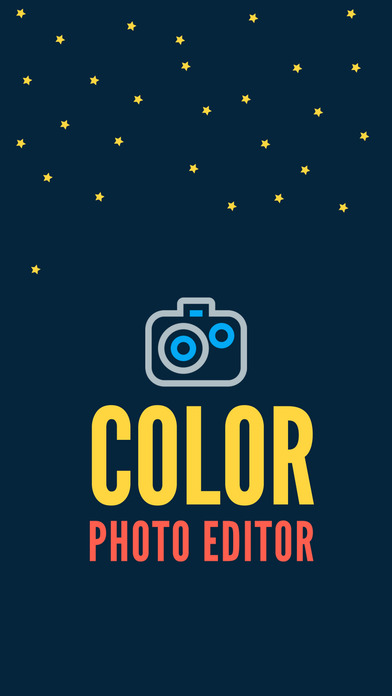 Normally $0.99.
Color Photo Editing App apply up to 3 texture layers over your favorite pictures, set their opacity and share your final edited image to the world.

FEATURES:

-Set Textures opacity
-Edit textures by accessing the Layers Menu
-Customizable Camera Controller
-Share edited images on Twitter, Facebook, Mail, Instagram, Piquk, iMessage, iPhoto, WhatsApp and many others!
---
My Beat.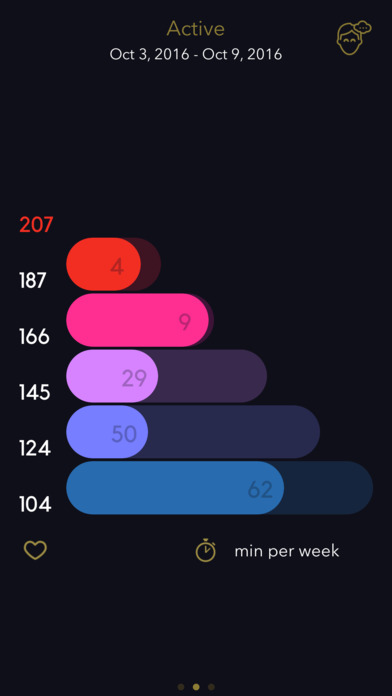 Normally $0.99.
Get the most out of your workouts with a new weekly heart beat challenge!

How does it work?

We access your heart rate data from the Health App, to compose a simple 5-bar chart that tells you how hard your heart has been working every week. To stay healthy, try to fill each bar to full each week. It works out to 30min of activity each day.

What are the benefits?

It simply means that you will be able to better deal with whatever stress may come your way, including symptoms such as high blood pressure (hypertension), low energy, and anxiety.

Picture that important moment when its your turn to perform. The meeting. The interview. Your heart is beating hard in your chest. But you know what your heart is now capable of. You're comfortable and confident, so you have a better chance to win.

Apple Watch App Features

Chart & Dock
The chart now displays both your weekly progress, and your daily contribution.

Place My Beat next to the Activity App in the Dock for a complete picture of your daily and weekly activity.

Workout Types
More workout types than the Workout App.

Complications
Track your performance from your favorite watch face. You can display the weekly progress chart, and a breakdown of your daily highest, lowest and average heart rates.

Modes
Modes are different ways of looking at what's happening with you heart during your activity. We have 4 modes for you to work out with:

1. Beat
Just your heart rate 'beating'. Gets bigger and changes color the faster your heart beats, so its easier to read the faster and harder you go.

2. Zone
Get in the zone. Use the digital crown to set the desired zone to aim for, and the needle will show you when you are working out in your desired zone.

3. Progress
Check how much time you spent in each zone during your workout. Designed to be easy to glance at, while you're on the move.

4. Detail
All the important details in one place. Heart beat. Time elapsed. Calories burnt. Kilometers covered. Just the numbers.

iOS App Features

Yup, there's more. We have taken care of keeping track of how you are doing on a weekly basis using the Apple Watch Glance, and via the iPhone/iPod app.

6. PROFILE
If you want more detail, open up the iPhone app to display your beat chart. Then tap on it to reveal your heart rate zones, and time spent in minutes active in each zone.

7. CALENDAR
Want to see how you have been progressing over time. Swipe right to show the calendar view summarising your heart rate zones week to week, and month to month.
---
Loud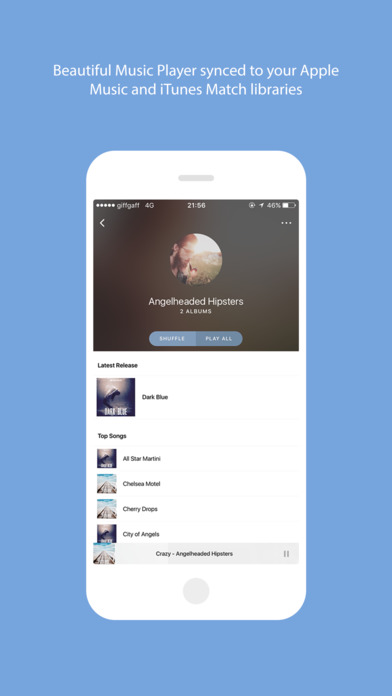 Normally $2.99.
An alternative music player for your Apple Music and iTunes Match libraries giving you the best music experience on your iOS device. Never miss a scrobble with flawless Last.fm integration and caching. 'Love' your tracks on Last.fm and sync your 'Now playing' status. You can easily add songs to your queue with Play Next feature. Look no further for the perfect alternative music player and scrobbler for iOS.

Note: Only songs that have been added to your library in Apple Music will appear. Both streaming and playing downloaded songs are compatible with this app. Please make sure you keep Background App Refresh enabled for effective scrobbling.
---
Paper Keyboard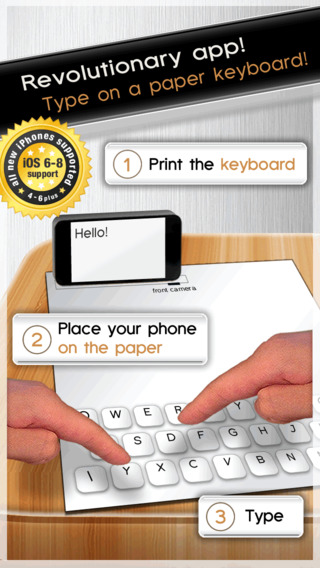 Normally $0.99.
The front camera is used to detect your fingers.

Forget bluetooth, use paper! Just print a PDF file on paper and use it as a keyboard. How? Put your phone where marked on the paper and see the magic happen: the phone's camera detects your fingers with state of the art algorithms. You can play games, chat with friends, send emails, write anything with the keyboard. With this version you can play some games and use the typing test, additional features may be available with in-app purchase.

• Use a piece of paper as a keyboard
The app works on letter-size and A4 paper as well!

• Several games are available in the app
Collect the letters of quotes, typing games, ball games etc.

• Built-in chat client
You can chat with your friends with the keyboard using several platforms

• Send emails directly from the app
Are you tired of typing a long email to your colleague? Use the app and the keyboard!

• Write anything and paste the text into any app
Use the paper keyboard and paste your text in any text editor to format.

• Special characters are on the keyboard as well, so you can write java, sql or any code with the app, and paste the text in the appropriate editor.
---
Messy Goes to Okido: Music Maker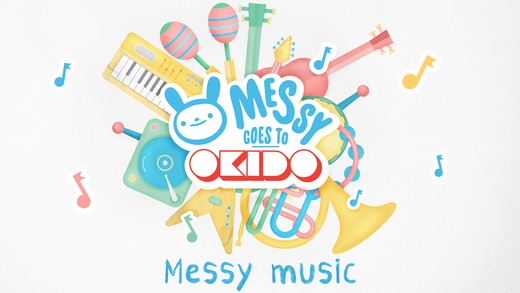 Normally $1.99.
Zim Zam and Zoom have built a new machine to allow Messy and the gang to make their very own music. As a strange side effect, every time they change their tune, the world around them changes along with it. Somehow Messy's Music Maker has the ability to remix OKIDO itself!

** Who's in band and which instruments do they play? **
Messy loves percussion so he plays 4 different drum kits on podium 1. Zoe, on podium 2, plays a variety of string instruments including a banjo, acoustic guitar, electric bass and electric guitar. On podium 3, Felix mostly mostly plays wind instruments like the gear-trumpet and the quintuple-belled horn (both fictional) and the melodica (strangely not fictional) but for the moon rock he couldn't resist playing the double neck bass. On the last podium there are 4 special guests: Mayor Oki on xylophone, a jazzy Okidian on piano, Nancy-robot on synthesiser and Arthur-robot on keytar.

** How does Messy's Music Maker work? **
The best way to learn is through play. In Messy's Music Maker there's no winning or losing and there are no stars to collect so just let your kids explore and see what they discover. Half of the fun is figuring out how it all works. Even as a parent we would recommend trying it out for yourself but if you want some hints there are some answers below that should help.
Download Messy Goes to Okido: Music Maker
---
On Locator
Normally $0.99.
Never Forget Where You Parked!
With one tap, this app will save your parking spot location.

*** Features ***
* Helps you tp find your car :)
* Using GPS location.
* Share your current parking location with friends and family
* Simple design.
* fastest walking direction to your cars location.
* Shows distance from your position to your cars location, so that you can keep track of the time.
* Remember the GPS position of your car.
* Compass navigation: offline navigation with a compass.