Apple fans, you've got about two weeks left to fill up those iPhones before Apple releases new iPhones that you'll have to fill up. In the meantime, you'll find 10 paid iPhone and iPad apps in this post that are all free downloads right now, but only for a limited time.
This post covers paid iPhone and iPad apps that have been made available for free for a limited time by their developers. BGR is not affiliated with any developers. There is no way to tell how long they will be free. These sales could end an hour from now or a week from now — obviously, the only thing we can guarantee is that they were free at the time this post was written. If you click on a link and see a price listed next to an app instead of the word "get," it is no longer free. The sale has ended. If you download the app anyway, you will be charged by Apple.
Photo Reminders
Normally $0.99.
Functions:
– iOS 10 notifications with attached image
– iCloud synchronization
– notifications with "remind me at location"
– add images from the Photos app
– use Camera to take photos
– e-mailing a note
– create voice memos
– creating text notes
– setting the date and a sound reminder
– sharing a note through social networks
– sorting according to addition and reminder dates and filtrating notes
– searching notes by the name and their description.

"Photo Reminders" is the opportunity to make a reminder quickly and clearly about any event: a meeting, a birthday gift purchase, a concert, an important call or simply an evening walk with your pet.
Moreover,you can sort out your reminders by groups

Ideal application for those who value their time.

It's enough to * Choose the photo from the Photos app, * Make a photo or * Record a voice message".

"Photo Reminders" enables to create reminders instantly, without spending time for the description of the forthcoming event, which is also convenient while driving.

How does "Photo Reminders" work?
For example, walking around the city, you can pay attention to the poster: premiere of the long-awaited movie. You get the phone, take a picture by the means of this application – at the necessary moment the program will inform you that it is time to buy tickets. The application remembers everything for you!

"Photo Reminders" is also an excellent helper in the office:
You can remind your colleagues about the forthcoming meeting through the application mailing.
Moreover, you can share the notes with anyone through social networks!

"Photo Reminders" combines various functions with the simplicity of usage. The clear and convenient interface enables to create a reminder in just a few clicks.
Faux Browser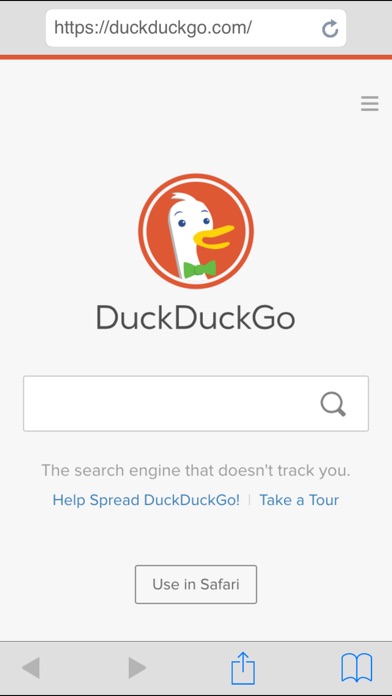 Normally $4.99.
Let's say you are browsing some adult web site.

Your girlfriend, spouse, coworker, roommate or your mom walks into your room.

Don't panic.

Just press Home button.

Pressing Home button wipes the page clean.

Even the multi-tasking screen is cleaned out.

Firefox browsing mode
—————————

Faux Browser does Desktop browsing mode. Find the Desktop browsing mode setting at.

1) Open Settings -> Faux Browser -> Firefox Desktop browsing
2) Tap it to turn it on.

Use it to browse the Firefox only websites.

Privacy Browsing
—————————
Faux Browser does not use Google, who records your searching keywords and sell them to unknown third parties.

We use DuckDuckGo, a private search engine which does not record anything about you.

Moreover. all online tracking cookies are removed when you are done. Traces of all sites you visited are wiped clean.

Analytics Opt-Out
—————————
We respect our users privacy, and we understand that it is an individual choice.

With Faux Browser, you can now Opt-Out from Analytics.

To do so.

1) Open Settings -> Faux Browser -> Allow Google Analytics
2) Tap it to turn it off.
Ruler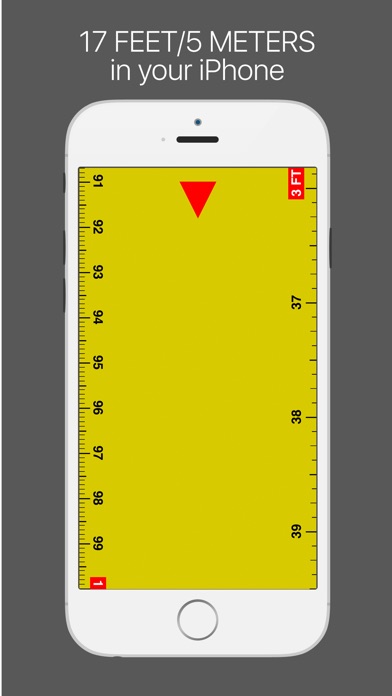 Normally $0.99.
This is simple virtual Ruler app 17 feet/5 meters long.

How to use Ruler to measure length:
Put your finger on screen and slide phone with the other hand.
Pull arrow down to reel off.

See video and little practice and you may get 1% accuracy.
dB meter
Normally $0.99.
dBA Meter app well calibrated with professional noise meter tool OKTAVA 110A-PRO.

Measure sound SPL level/noise:
-Current average SPL level
-Peak SPL level
-Average maximum SPL level
-Absolute maximum SPL level

Graph histogram for (change in settings):
-Current average SPL level
-Peak SPL level

Additional features:
-Save measurements
-Upside down orientation to easy use.

To reset maximum or average maximum – just tap on it.
You can self calibrate it in settings (range from -20.0dB to +20.0dB SPL)
Remote Drive Pro for Mac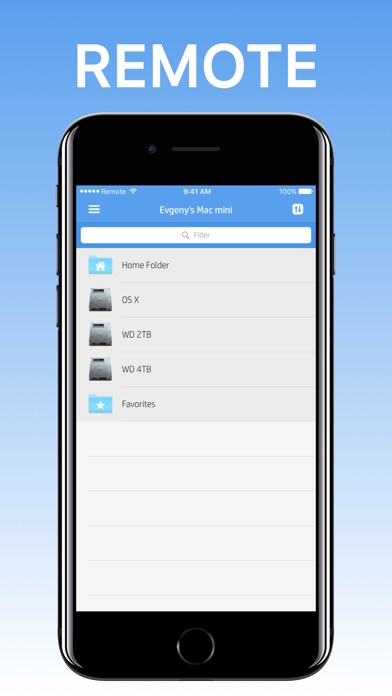 Normally $2.99.
Turn your iPhone or iPad into the wireless flash drive for your Mac. Have full access to your Mac files – use your iOS device to stream videos, view photos and documents, from anywhere within your home.

AT A GLANCE
– Stream any video directly from your Mac;
– View photos or documents stored on your Mac;
– Transfer files between your Mac and your iOS device;
– Store anything on your iOS device and take it with you on the go;
– Mount your iOS device as drive on your Mac or Windows machine using WebDAV;
– Use the Personal Hotspot of your iOS device to control your Mac when you don't have access to other networks.

SYSTEM REQUIREMENTS
– Mac with macOS 10.9 or above and Helper app installed;
– iPhone, iPad or iPod touch with iOS 9 or above;
– Shared wireless network connection between your computer and iOS device.
Download Remote Drive Pro for Mac
rn (right now)
Normally $4.99.
Share your location with family and friends.

Unlimited messaging, free
WonderNote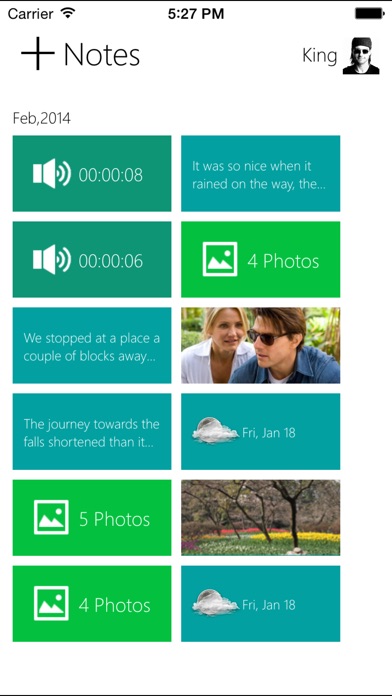 Normally $0.99.
WonderNote is a wonderful diary book which can help you to record your life with text, photo gallery and voice, from now on, your life will become remarkable.

Features Highlight:
1. Support text, photo gallery and voice.
2. Support both iPad an iPhone, sync notes and configuration to your iDevices automatically.
3. iCloud backup, your notes will always be there.
4. Support background color configuration, life is always colourful as it should be.
5. Support passcode to protect your notes.
6. Weather information retrieved automatically.
7. Share your wonderful moment via twitter, email or just save it to your photo library.
8. Notice on time to write an essay, which makes a great habit.
9. Support All orientations.
Bubblien Attack
Normally $0.99.
Survive the attack of the Bubbliens as you slingshot your alien defenders into the endless hordes of bubbly enemies!

"Bubblien Attack is a fantastic, fast and fun game for the iPhone. It has been very cleverly designed and created. This is definitely a pick up and play at any time app, and it never gets boring" – theTopAppReviews.com

"The game is very addictive and has a lot of replay value. It offers high polish on both the visual and the audio elements" – GamersInfo.net

"A great 'you'll never believe what's in this game' conversation starter" – AppStoreArcade.com

The once peaceful race of Bubbliens have gone crazy! They want resources and you just happen to be their latest target. Fighting back is now your only option for survival. You're fighting for your freedom, your right to exist!

Defend your base by slinging your soldiers up into the air in this bubble popping slingshot driven physics based game. Survive for as long as you can and grab the best high scores. Collect crystals along the way and use them to research soldier upgrades, special abilities and unlock new levels.

Feature highlights:
*Fun physics based bubble popping gameplay mechanics.
*Special abilities and upgradeable soldiers.
*Unlockable levels.
*Unlockable alien characters.
*Game center achievements.
*Game center leaderboards: compete with friends and the world for the best high scores.
*Unique and fun art style with original music.

Don't let the Bubbliens take you down without a fight. Show them that they've messed with the wrong aliens. Do not go quietly into the night. Fight for your history, your future, your survival!
Planett
Normally $1.99.
Planett is a simple planner/todo-list app!

◊ Week-at-a-glance interface makes it easier for you to keep track of your plans ◊

The top bar shows all your plans in that week with abbreviated tags. Too lazy to create a tag for each plan? No worries! We will automatically create tags for you! Of course, you could also customize it yourself!

◊ No confusing options and complicated instructions ◊

Frustrated with planner apps that have too many unnecessary options that only confuse you? Planett is here to save you! Planett gives you the same feeling of simplicity as writing with a paper planner. With the minimum input, Planett plans your day with the most user-friendly designs like no other app does.

◊ Decorate your daily list by posting a picture of the day ◊

Make your lists extra special by uploading a memorable photo each day! By clicking on the default picture, you could change the picture and display a photo of your own. All your pictures are saved locally, which gives you a private place to record your day!
Metadata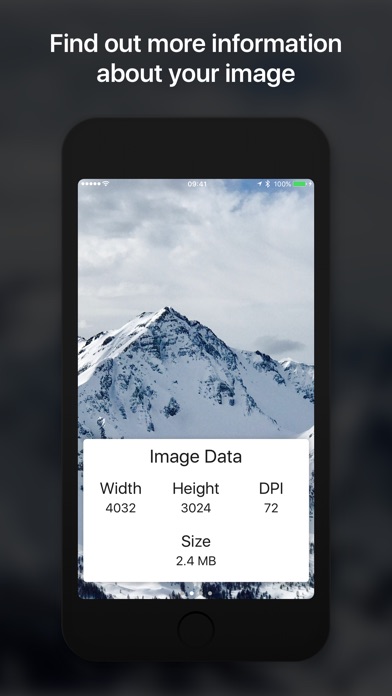 Normally $0.99.
Metadata is an image metadata viewer for creative professionals on the go.

Simply choose an image from your photo library and view the image metadata in a beautiful card based layout. Wether you shoot on your phone, DSLR or create images in your favourite photo editing application, Metadata will show you your image measurements, DPI, file size, Location data and device information.