If you purchase an independently reviewed product or service through a link on our website, we may receive an affiliate commission. Learn more.
If you thought yesterday's roundup of paid iPhone and iPad apps on sale was good, well, you're correct — and there are still a few free downloads in that post. We've got a fresh batch of iOS apps for you to enjoy today though, so be sure to grab them while they're free.
This post covers paid iPhone and iPad apps that have been made available for free for a limited time by their developers. BGR is not affiliated with any developers. There is no way to tell how long they will be free. These sales could end an hour from now or a week from now — obviously, the only thing we can guarantee is that they were free at the time this post was written. If you click on a link and see a price listed next to an app instead of the word "get," it is no longer free. The sale has ended. If you download the app anyway, you will be charged by Apple.
Haze ~ Weather Forecasts
Normally $0.99.
Put some color on your forecast with Haze, an amazing weather app with fluid animations and an audiovisual interface that is both beautifully simple, yet powerfully addictive.

Haze is built around the idea of giving you a radiantly crafted forecast at a glance. Swipe through temperature, sunshine hours and rain chance or dive even deeper and get detailed information about the weather. Swipe down to get a 5-day forecast and unlock multiple colorful themes to personalize the look.

= Features =
+ A beautifully crafted audiovisual experience.
+ Awesome motion tilt & slide navigation. Gyro-driven wind compass.
+ Works world wide. Supports both ºC and ºF.
+ 5-day forecast.
+ Background animation shows tomorrow's trend.
+ Sunshine hours, UV, cloud coverage, sunrise and sunset times.
+ High and low temperatures for the day, windchill, windspeed and wind direction.
+ Precipitation chance & amount, humidity levels, and atmospheric pressure.
+ Location based weather data from wt360.
Download Haze ~ Weather Forecasts
BLE Finder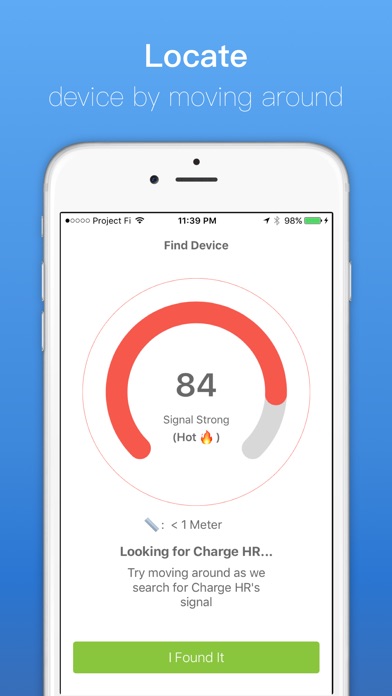 Normally $1.99.
BLEFinder is the coolest app for you to find your lost bluetooth devices, like fitness band&tracker, digital watch and etc.

Instructions:
1. Open the main page to see a list of bluetooth devices that are near you.
2. You can sort the device list by signal strength or name
3. Find the name[shown in blue text] of the device that you're interested in.
4. Click on your device to open a search mode.
5. Follow the dash board and instructions to walk around and find your device!
SomaFM Radio Player
Normally $7.99.
SomaFM's official app, giving you access to over 30 year-round channels of listener-supported, commercial-free, underground/alternative radio, with all music hand-picked our award-winning DJs and music directors.

Lifehacker.com calls SomaFM one of the "Five Best Internet Radio Services" and says "completely user and listener-supported, which means no ads or commercials during your broadcasts, and the channels and programs aired at SomaFM are rarely heard anywhere else."

Features include:

– No registration required; no additional purchases required!

– View stations by Popularity, Genre or your favorites

– Shows name and artist of currently playing song and history of songs played.

– Bookmark, Share title and search iTunes for the playing song

– Background streaming: use other apps while listening.

– Stream to AppleTV & Airplay devices; Qualcomm® AllPlay™ compatible speakers; Chromecast

– Integration with many car stereo units via Dock Connector or Bluetooth

– Remote control: Pause and restart playing as well as skip between favorite channels from your headphone remote, lock screen controls.

– High and low bandwidth streaming: 128k MP3 and 64-80kb AAC-HE (high); great-sounding 32kb AAC-HE and good-quality 40kb MP3 (low).

– AAC-HE support for highest quality audio even at the lowest bitrates.

Never listened to SomaFM before? Here's our lineup, which are all commercial free:

Groove Salad: A nicely chilled plate of ambient/downtempo beats and grooves.
Downtempo electronica, mostly instrumental. Great for work.

Secret Agent: The soundtrack for your stylish, mysterious, dangerous life. For Spies and P.I.s too!
An eclectic blend of cinematic downtempo, stylish lounge, sambas and easy-tempo with an adventurous flair.

Drone Zone: Served best chilled, safe with most medications. Atmospheric textures with minimal beats.

Fluid: Drown in the electronic sound of instrumental hiphop, future soul and liquid trap.

Indie Pop Rocks!: New and classic favorite indie pop tracks.

Left Coast 70s: NEW! Mellow album rock from the Seventies. Yacht friendly.
The mid/late 70s sound that blossomed out of Los Angeles and spread up and down the west coast.

cliqhop idm: Blips'n'beeps backed mostly w/beats. Intelligent Dance Music.

Beat Blender: A late night blend of deep-house and downtempo chill.

Dub Step Beyond: Dubstep, Dub and Deep Bass. The place for Bass Music!

The Trip: Progressive house / trance. Tip top tunes.

Illinois Street Lounge: Classic bachelor pad, playful exotica and vintage music of tomorrow.

Space Station Soma: Tune in, turn on, space out. Spaced-out ambient and mid-tempo electronica.

Doomed: Dark industrial/ambient music for tortured souls.

Boot Liquor: Americana Roots music for Cowhands, Cowpokes and Cowtippers

Lush: Sensuous and mellow vocals, mostly female, with an electronic influence.

Digitalis: Digitally affected analog rock to calm the agitated heart.

Suburbs of Goa: Desi-influenced Asian world beats and beyond.

ThistleRadio: Exploring music from Celtic roots and branches
Crafted by Fiona Ritchie, award-winning host and curator of NPR's syndicated Thistle and Shamrock radio show.

Underground 80s: Early 80s UK Synthpop and a bit of New Wave, with rarities you forgot you remembered.

Sonic Universe: Transcending the world of jazz with eclectic, avant-garde takes on tradition.
NuJazz/Avant Garde/Euro-jazz.

PopTron: Electropop and indie dance rock with sparkle and pop.
Less guitars, more synths.

Metal Detector: From black to doom, prog to sludge, thrash to post, stoner to crossover, punk to industrial.

Mission Control: Ambient and experimental music mixed with the historical sounds of the space program.

SomaFM SF 10-33: Live San Francisco Fire and Police radio with an electronic music soundtrack.
kubic
Normally $1.99.
***** #1 Puzzle Game in over 20 Countries! *****

***** This quirky puzzle game bends the limits of space and reality to make you create structures that, in theory, should be impossible to replicate. – Pocket Gamer 8/10 *****

kubic is a unique optical illusion puzzle game based on M.C. Escher's art, impossible objects and other geometric designs. The object is to construct the goal configuration from a number of pieces.

Presented in a simple, clean design and minimalistic art, kubic is a premium game with over 60 escher-esque puzzles.

When you click on a piece, it pops to the front-most layer, and may overlap other pieces. When you combine the pieces, they do not merge. If there are extra pieces, you may hide them behind the others. If you are stuck on a puzzle you can simply skip it and re-visit at a later time. Rest assured, all puzzles can be solved but beware, some puzzles are hard! Just take your time…

If you truly get stuck, there is a in-game hint system. You can use it to get started or even get the whole puzzle solved.

Tip: It helps to plan ahead and build figures from back to front.

Levels divided in 6 groups:
• Ocean (Blue) – "2D" Shapes are basically two-dimensional arrangements.
• Desert (Orange) – "3D" Shapes appear to be three-dimensional, but remember to think in two dimensions.
• Mountain (Purple) – "Convex/Concave" These optical illusions are inspired by Escher's famous "Convex and Concave" lithograph.
• Sky (Green) – "Up/Down" These optical illusions are inspired by the Penrose Triangle featured in Escher's lithograph "Waterfall".
• Escher (Mixed) – Based on letter designs that spell out MC ESCHER.
• Print – Based on the printable magazine version of Convex-Concave puzzles.

Kubic is localized and supports 12 languages including English, French, German, Italian, Japanese, Korean, Chinese (simplified), Chinese (traditional), Portuguese, Russian, Spanish, and Turkish

Game supports iCloud for progress syncing between devices.

Convex Concave puzzles from the Heaven and Earth game are included with permission. The puzzles were designed by Scott Kim, Puzzlemaster (scottkim.com), and the Heaven & Earth team.

Enjoy!
Remote Control for Mac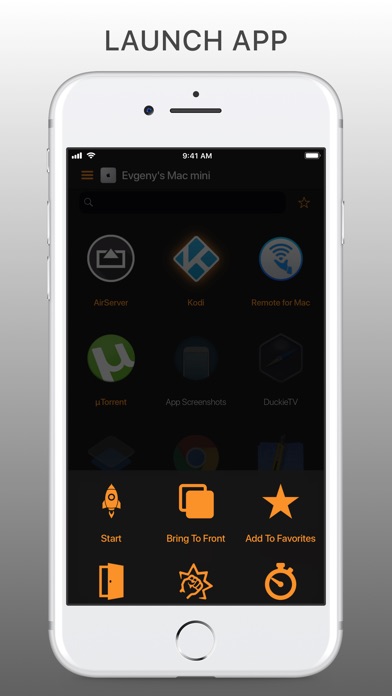 Normally $4.99.
Turn your iPhone or iPad into the ultimate remote control for your Mac. Take full control over your Mac – use your iOS device as a trackpad and keyboard or launch any app from anywhere within your home.

Tired of sitting on the couch, having to handle keyboard and mouse on your lap to control your media center Mac? Use Remote Control on your iPhone as a trackpad and keyboard to comfortably browse on the big screen TV. Using AirPlay Mirroring and an Apple TV, your Mac could be located anywhere in your home. Simply select your Apple TV from the list of available AirPlay devices and control your Mac from the comfort of your couch or bed.

You can even start any app on your Mac, send your Mac to sleep, wake it up and perform many more useful actions to control your Mac remotely. All you need to do is download the Mac Helper application and connect your Mac and iOS device to the same WiFi. Remote Control will guide you through the simple setup process.

AT A GLANCE
– Control volume, playback and Airplay speaker selection on your Mac;
– Use your iOS device as a Mac trackpad and keyboard;
– Launch and quit Apps on your Mac comfortably from your iOS device;
– Restart or shut down your Mac, change display brightness and many more useful actions;
– Enjoy the ease of use in a slick user interface you will love;
– Use the Personal Hotspot of your iOS device to control your Mac when you don't have access to other networks.

SYSTEM REQUIREMENTS
– Mac with macOS 10.9 or above and Helper app installed;
– iPhone, iPad or iPod touch with iOS 9 or above;
– Shared wireless network connection between your computer and iOS device.

Do you enjoy using Remote Control? Please help us by rating the app, so we can continue to offer more features and implement your feedback into the app to make it even better.
Download Remote Control for Mac
SignDocument Pdf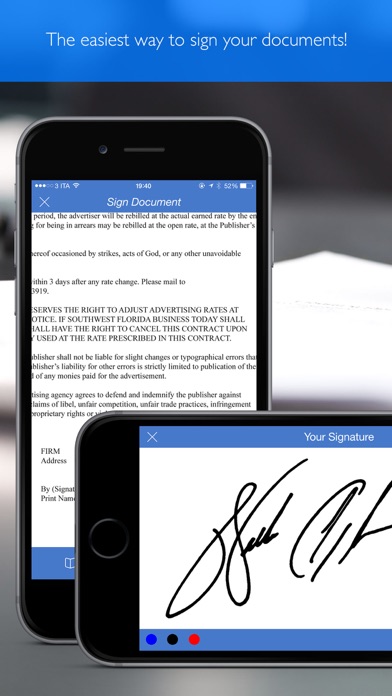 Normally $0.99.
The easiest way to sign your documents!
Sign your documents without having to print them out and send them to whoever you choose!
Unlimited signatures available with no subscription or registration!
Give this app a try and you won't be able to do without it!
Secret Folder Simple
Normally $0.99.
Are you looking for the maximum privacy on your device?

Well now it's possible, with this app!

Keep your photos, videos, contacts, passwords and notes safe from prying eyes!

You won't need to worry that someone will view your private data when you use this safe protection system.

Create a private, password protected area where you can hide your photos, hot videos, contacts with some secret friend and all your important passwords and notes that no one will be able to read.

It uses a built-in browser for safe, private browsing.

Rest assured, as of now your secrets are safe!
loonapix
Normally $1.99.
loonapix is simply the best photo editor for the iPhone.

No In-App Purchases! Everything is included.

loonapix takes your iPhoneography as seriously as you do. It employs only the highest quality photo adjustments and does so with blinding speed.

Want to take amazing photos? Stand out from the crowd – make your photos POP! loonapix will transform your photo experience into something truly memorable. Choose how you want to remember that great view from your trip, or that delicious meal you shared with a friend. With loonapix's live filters, you can preview how your photos will look, before you even take the photo!
Thunderspace ~ Rain and Thunderstorms
Normally $2.99.
During the day, Thunderspace won't let you focus on all the noise around you. And at night it will make you very sleepy. Do not use while operating a machine, vehicle or star destroyer.
******

We can't calm the storm. But the storm can calm us.

Join us, over 1,000,000 relaxed Ladies and Gentlemen who immerse ourselves in realistic thunderstorms any time we wish to relax, focus, sleep or meditate.

Join the Thunderspace revolution and experience the great benefits Thunderspace will bring to your busy life.

Thunderspace's spectacular 3D audio sound field reproduction technology delivers a realistic, high-quality open space sonic ambience over regular stereo headphones. How so? Think 3D glasses for 3D film. Left eye, right eye. Your brain combines these two images into a 3D image. The same principle works for sound: Left ear, right ear. Thunderspace audio is biomimetic: It reproduces the ambient sound field exactly the way you hear. As if you were there. With interaural time and level differences. The storm rumbles high above you, and the rain falls around you. Once you experience the transportive sonic ambience, you will never again want to go back to simple stereo.

Precisely synchronized lightning flashes, frequent updates with new premium quality thunderstorms, a carefully crafted user interface, and highest quality recordings from Emmy-award winning nature sound recordist Gordon Hempton separate Thunderspace from all other relaxation apps.

Thunderspace teleports your mind to a place far away from stress. Far away from the noise. So you can focus on your work, sleep better and relax.

Film* and audio demo on http://thunderspace.me

*Built a set in Hollywood to make it rain in an apartment.

≈ Revolutionary ≈
"I could hear it coming from hundreds of feet away." — Carmel Deamicis, PandoDaily

"Thunderspace takes relaxing to a whole new level." — Gannon Burgett, The Industry

"It really is impressive." — Dave Caolo, TUAW

"A lot of care and attention has gone into building this." — Paul Sawers, The Next Web

"It is absolutely like having your personal slice of heaven." — Christine Chan, AppAdvice

"Idiotically gimmicky or incredibly effective? If it's possible to be both at once, Thunderspace has done it." — John Pavlus, Fast Company

≈ Features ≈
+ Psychoacoustic 3D audio for regular stereo headphones.
+ Two fantastic thunderstorms included.
+ Additional storms available via In-App Purchase.
+ Frequent updates with new thunderstorms.
+ All storms available in a​ bundle.
+ Utilizes the flash to simulate lightning. Flashes the screen on iPad.
+ Energy efficient.
+ Global storm sync to an atomic clock. What you see and hear is what everyone else sees and hears.*
+ Relax with many people in one room. In sync.*
+ Beautiful audiovisual experience.
+ Universal app: Runs on iPhone, iPod touch, ​and iPad.
+ Restore your purchases to all your devices.
+ iOS 9 Ready.

*optional. Enable in iOS Settings > Thunderspace.
Download Thunderspace ~ Rain and Thunderstorms
---
Our deals and product reviews are picked by BGR's expert editors and team.

Follow @BGRDeals on Twitter to keep up with the latest and greatest deals we find around the web. Prices subject to change without notice and any coupons mentioned above may be available in limited supply.