If you purchase an independently reviewed product or service through a link on our website, we may receive an affiliate commission. Learn more.
Has your iPhone or iPad been feeling a bit stale lately? Instead of getting upset about it, why not fill it up with some hot new apps? And if you're going to fill it up with new apps, why not make them premium apps that are all on sale for free right now? Thursday's list is below and you'll find even more options in yesterday's post if you hurry.
MUST SEE: This fully assembled iPhone 7 probably shows us exactly what the finished phone looks like
These are paid iPhone and iPad apps that have been made available for free for a limited time by their developers. There is no way to tell how long they will be free. These sales could end an hour from now or a week from now — obviously, the only thing we can guarantee is that they were free at the time this post was written. If you click on a link and see a price listed next to an app instead of the word "get," it is no longer free. The sale has ended. If you download the app, you will be charged.
Voice & Scanner Translator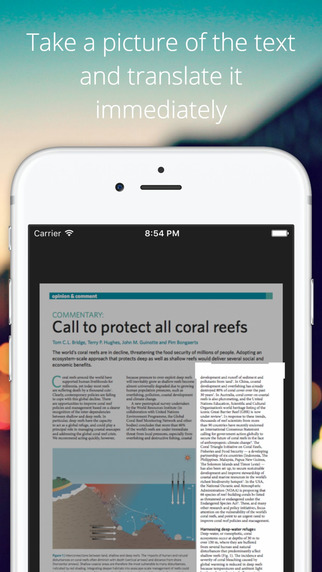 Normally $1.99.
Scanner Translate is an indispensable voice and text translator that allows to communicate effectively in any corner of the globe. Instantly speak 42 languages and hold written conversations in 100 languages!

EXCELLENT TRANSLATION OPTIONS:
* Advanced voice recognition technology
* Dictate what you need to translate or type the text
* Let the app speak the translation or read it on your screen
* 100 languages for text-to-text translations
* 41 languages for text-to-speech translations
* 42 languages for voice-to-voice translations
* Language detection for text-to-text mode: if you don't know what the language of the source text is, select Detect language from the language list.
Download Voice & Scanner Translator
Lock for Instagram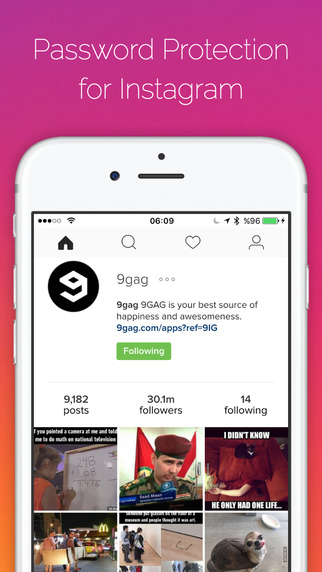 Normally $1.99.
Protect and lock your Instagram with password, code or fingerprint.

You can easily and securely add code lock(or fingerprint lock) to your Instagram. After adding passcode or code your Instagram, ONLY YOU can able to access by unlocking via your password, code or fingerprint. All your Instagram account, likes, history, profile and app functionality are secured!

– Hides and add Password, Code or Fingerprint protection to Instagram
– Enter the correct password to launch the Instagram-app
– Protect Instagram account, likes, history, profile and everything else
– Choose between a simple passcode or much simpler fingerprint.
Alizarin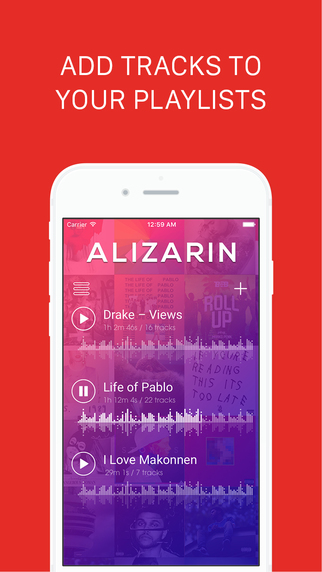 Normally $0.99.
Introducing ALIZARIN™ – Unlimited, High-Def Music

ALIZARIN™ is your on-the-go solution to free, unlimited music at high quality streaming rates. Enjoy the perfect music streaming service without the need for subscriptions or reoccurring payments of any sort.

SEARCH
Search amongst one of the world's largest music databases. Any song, remix or mixtape – we have it.

PLAYLISTS
Organize your music into playlists for non-stop listening. Enjoy unlimited playlists, as well as unlimited songs per playlist.

SAVE & SHARE
Save any song to your music library and share it with friends. Never worry about sharing a song again. It's as simple as the click of a button.

CLOUD LIBRARY
Each song that you save is stored in your music cloud library for easy streaming. No need to worry about how many songs you save, your cloud library storage is unlimited.

Download ALIZARIN™ and start listening now!
Movies All In One Pro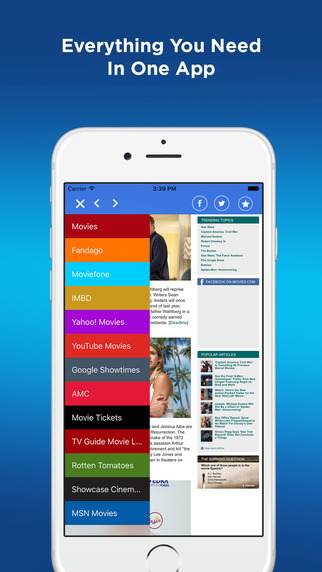 Normally $4.99.
NO AD VERSION!
Just download this ONE App and have all your movies services in one place, Movies, Fandango, Moviephone, IMDB, Yahoo Movies, YouTube Movies,Google Showtimes, AMC, Movie Tickets, MSN Movies, One and Done!

Fast Favorites tab
and
Easy Swipe Left/Right to switch media!

No more wasting time toggling from one app to another. BONUS + this app will save you HUGE amounts of valuable phone storage space which leaves room for other cool stuff…like music and more!

This is a transformational movies app which has a number of advanced features such as having multiple websites open simultaneously in a 3D Box.

Too many movie websites to follow and update? Use just One App to keep up.

Supports ALL your movies services!
Download Movies All In One Pro
HiCalculator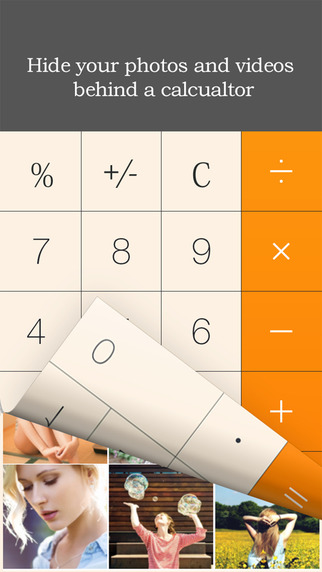 Normally $4.99.
Do you have private photos that you are not willing to show? So why not hide your secrets in the 'HiCalculator'? HiCalculator looks like an ordinary calculator, nobody would know the secrets behind it.
some of features:
Some of the features:
1) Convenience:
You can add your 'SPECIAL' photos&videos into HiCalculator
, we provides many convenient ways:
1. From Photo App(Camera Roll) ;
2. From iTunes File Sharing Sync;
3. From WiFi Transfer;
4. From in App Camera;

2) Security:
1. secret passcode is needed when access photo&video privacy;
2. Decoy passcode to cover your real privacy;
3. Folder passcode – Further protection to keep people out of your private folders;
4. Hidden Folder – Special way to make files&folders invisible;

3) More than you can imagine:
1. Use as a normal calculator app;
2. Send files via email;
3. Export files to Camera Roll & Computer;
4. Sort flies by date/type/size/name;
5. Multiple formats Support:

What are you waiting for? Isn't that impressive?
LoveBots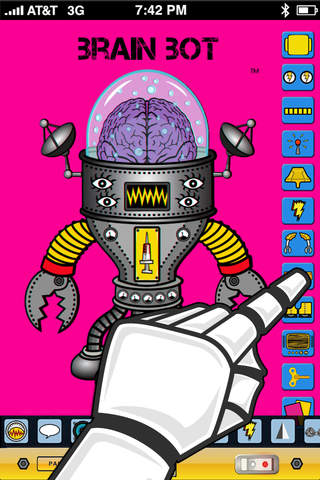 Normally $0.99.
No 1 Staff Favorite in Japan and Ranked No 5 Best Game / entertainment in Japan. Top 30 in the USA and top 10 in Shri Lanka, Vietnam, Top 100 in Vietnam Malta Guatemala Mexico, in Spain, Malaysia, Thailand, Luxembourg, Singapore, Belgium, Italy, france.

LOVEBOTS by KIT ROBOT. The NEW Digital Robot Assembly Kit, Robot Avatar Maker, Suitable for all ages.

Placing creative power in your hands! Presented by Award Winning WhiteWall Studios, now Introducing LOVEBOTS, where you can create over 1.3 MILLION combinations of Robots out of the box!

LoveBots is a digital robot art box, much like a plastic model Kit, puzzle box, mr potato head or even Lego but for your iphone/ipod/ipad.
Build your very own Robot "Alter-Ego" as your social profile pic! Let your kids create 100's of colorful Robots in a fun, easy and intuitive way!
Create an Army of Robot LoveBots for high Quality post cards, posters, T Shirts and more.

With Apple's Multitouch Gestures, you can manipulate and mash up Parts to build your Robot from scratch, using hundreds of assets with a huge range of colors!
Create unique and outstanding robot LoveBots, of your own, male or female. Great fun for you or your child!

Simply create a robot version of your face as your online picture profiles,
or add arms, bodies, legs, and accessories to create full-bodied LoveBots. The combinations add up to endless fun!

Added Features Include:

・Universal app only once for Iphone, Ipad and Ipod Touch.

・Type your name and own your LoveBot.

・Using the Twitter network feature you can upload a new profile pic from the LoveBots App and change your picture instantly!

・Facebook your profile picture from the LoveBots App to your account for use as your profile picture & to share online!

・Save your pics into your photo album or email them directly from the App to your friends or to us for inclusion in the next LoveBots feature.

・Enjoy Custom Robotic Sounds while you create, or listen to your favorite itunes tracks while building.

・WIN a place in the upcoming LoveBot Book – App! Send your LoveBot creations to us, to be included in the next LoveBots App/Book! Over 200 of the best chosen LoveBots will be featured and fully credited in an upcoming loveBots Book – App Feature. Submit from the Website or from the App!

・All assets are created by illustrators whos work has appeared in many popular animations seen the world over.

YES you can ROTATE selected parts using 2 fingers, instructions located on page 1, top corner.

Join the online companion through our Blog and add your LoveBot to our LoveBot Flickr pool & our Facebook page.

Join The LoveBots Army today! The new way of building model kit Digital Robots for a Digital Age!
Unzip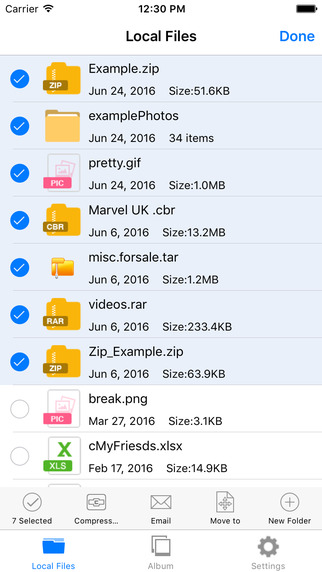 Normally $0.99.
Unzip is a Zip file management tool.Unzip can open many compressed file formats: RAR, 7Z, TAR, GZIP, CBZ.
Unzip has the following features:
– Compress files into ZIP file.
– Compress photos and videos from Camera Roll.
– Open and extract files from ZIP format, including password protected ZIP files.
– Open and extract compressed file formats: RAR, 7Z, TAR, GZIP, CBZ, CBR.
– Open and view many document types: DOC, Excel, PPT, PDF, TXT, RTF, Pages, JPG, GIF, PNG, videos, etc.
– Send files in Email
– Open files from Email or other App
– Zip/Email photos and videos from Photo Album.
Simple Transfer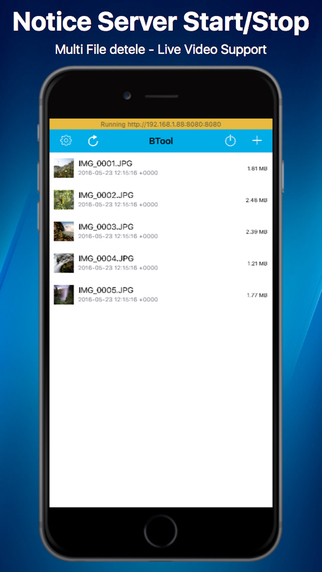 Normally $0.99.
App Features:

Share and recive file all device as PC, Mac
Status start/stop server
Showing tableView and gridView
View live video (.mov, .mp4, .mpv)
Download/upload file with proccess bar
Determine permission photo library
Mxtube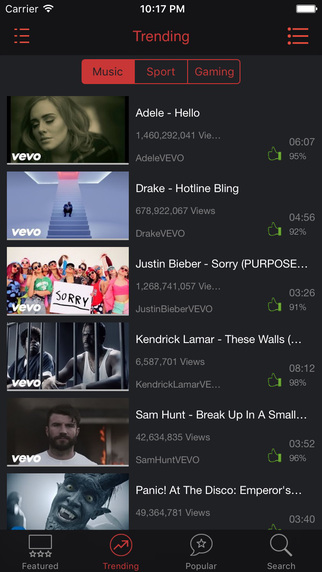 Normally $1.99.
MXTUBE FREE APP

√ KEY FEATURES

▸ YouTube massive catalog

Access a newly updated catalog of trending music

Any video, album, or artist starts a non-stop station

▸ Video streamer

Stream favorite videos anytime, anywhere

Optimal experience for all devices

Official music videos, full albums, remixes, covers, and more

▸ Media Player

Higher audio quality and fewer interruptions

Background Playback and Lock screen controls

▸ Customizable playlist

Create, edit and organize your own playlists

All the sights, sounds, and power of video

Discover playlists created by the YouTube community
Word Seek HD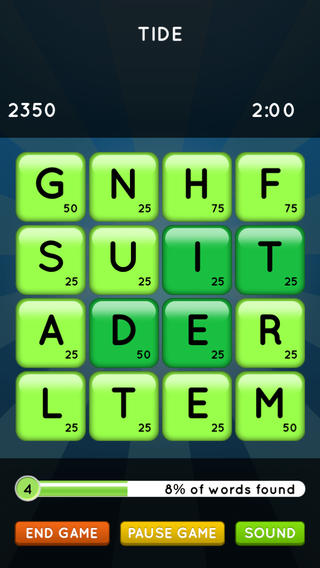 Normally $1.99.
*** Come join the Word Seek HD crowd! This is the game for you if you love social word games or puzzles! ***

Sharpen your mind, expand your vocabulary, and challenge yourself to solve a puzzle with this innovative, interactive, and addictive play off a classic word search game. You'll have tons of fun as you find as many words as possible by yourself or live online against your friends in this board game!
___________________________________________

Not ready to buy? Download the FREE version – Word Seek HD Free
___________________________________________

If you see any crashes with the newest updated game, PLEASE tell us about the crash at contact@idealix.com to help us fix our issues! We hate crashes.

*** Reached #1 Word Game in the Belarus, Canada, China, Hong Kong, Macao, Philippines, Singapore, Taiwan, and Thailand ***
*** Reached #2 Word Game in the US ***

Rated 5 stars –
"OMG……..I can't put it down….this game is not only edifying but addictive. I guess having an addiction to building upon my vernacular is not such a bad thing. Great game…!!!!!"
– Ron Lewis

Rated 5 stars –
"Fabulous! Love love love this game! You can play for hours and also learn new words. Have to keep coming back to see if I can get more words and better my personal score. Don't miss it!"
– Si gal

You've always loved word find puzzles, think you're pretty good at them, too. Sure, it's kind of a lonely game but you don't mind so much. You have the words and the board to keep you company.

But wait, it doesn't have to be like that! Playing word finding games isn't a solitary pursuit anymore, now that there's Word Seek HD. This app offers the very best in high quality game boards and stunning HD graphics, as well as interaction with others who love word finds as much as you do.

If you enjoy playing Scrabble, Text Twist, Scramble With Friends, or Words With Friends, then we're sure you'll love Word Seek HD.

Avid users have already played more than 50,000 hours worth of Word Seek HD and hundreds of games are being played every single minute!

Don't think that the games are too easy, just because they're in an iPhone or iPad app! Select a 4×4 or 5×5 grid to play and find out for yourself how fun and challenging these word finds can be. Missed some words? Don't worry, the app will show you a list of all the possible words at the end of the game, to help you out for your next try.

One of the things you'll notice, right off the bat, is the amazing HD quality graphics in Word Seek HD. Combined with the easy-to-use interface, this app is an absolute pleasure to use.

Feel like mixing things up? Great! Try your hand at some of the other challenges available in Word Seek HD. Play online live against others just like you, and see if you can score more points than them!

Once you're done a game, it's okay to brag about how well you did. Go ahead and share your scores with Facebook and Twitter fans, maybe even challenge them a match. Competing with others is easy, using the Apple's Game Center. Look for the top scores on the leaderboards then try to beat them.

Check out some of the incredible features waiting for you in Word Seek HD:
* Easy, attractive interface
* Amazing HD quality graphics
* Full, ad-free version
* Just drag or tap to find your words
* Share your scores with friends on Facebook and Twitter
* Compete with others using the Apple Game Center leaderboards

No matter how you look at it, Word Seek HD is just lots of addictive fun. There's no downside to this app, whether you're a veteran word puzzler or a beginner. You'll expand your vocabulary and join the world of avid word find fans.
---
Our deals and product reviews are picked by BGR's expert editors and team.

Follow @BGRDeals on Twitter to keep up with the latest and greatest deals we find around the web. Prices subject to change without notice and any coupons mentioned above may be available in limited supply.