If you purchase an independently reviewed product or service through a link on our website, we may receive an affiliate commission. Learn more.
As the country recovers from all those glorious July 4th celebrations on Monday, we've got the perfect cure for any hangover: a bunch of solid paid iPhone and iPad apps that are on sale for free. We've got plenty of fresh freebies for you on Tuesday, and we've also included a few choice ones from yesterday's post that are still on sale, since you might've missed them while you were barbecuing and blowing stuff up.
MUST SEE: Foxconn spy shot reveals new iPhone 7 details no one saw coming
These are paid iPhone and iPad apps that have been made available for free for a limited time by their developers. There is no way to tell how long they will be free. These sales could end an hour from now or a week from now — obviously, the only thing we can guarantee is that they were free at the time this post was written. If you click on a link and see a price listed next to an app instead of the word "get," it is no longer free. The sale has ended. If you download the app, you will be charged.
iNet+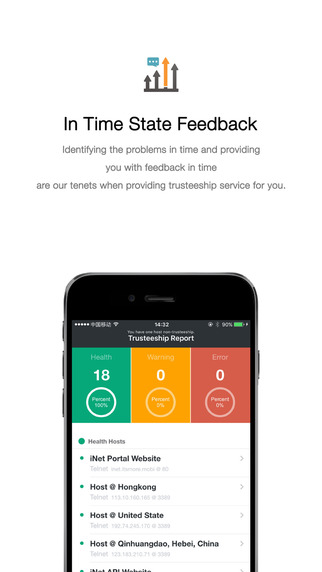 Normally $0.99.
iNetPro is a network detection tool. It can manage your common host services, and through ping and telnet detection of network state.
Give you a simple view to display the results of network detection.

FEATURES
1. Ping a single host name
2. Telnet to any port
3. Manage common host services
4. Quick tracking
5. View your local network information
6. Grouping your hosts
7. To detect multiple host of state at the same time
8. Backup/Restore your hosts configuration
9. Set the connection time-out
10. Support iOS9
Earth Extinction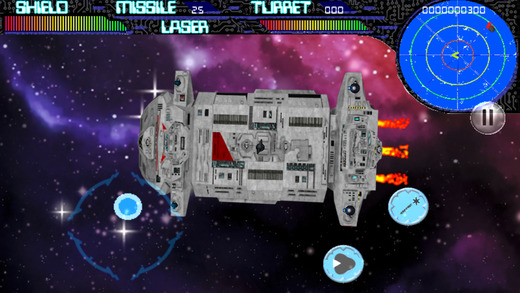 Normally $0.99.
What other Users think about the Game:

Very nice
by Nicodiac – Version 1.0.6.5 – May 30, 2014
This is a very nice little game. I like space shooters and this is one of the best. Good looking graphics too.

Wow
by MelosRiven – Version 1.0.5 – Apr 25, 2014
That game is so cool!!!! Earth Extinction is a very exciting game to Space Shooter. I used to love to play with it

Good!
by Serena3210 – Version 1.0.5 – Apr 14, 2014
Very cool game! The graphics and the sound are so cool! I am sure that you will enjoy playing it!!

interesting
by tonyleej – Version 1.0.5 – Apr 12, 2014
The game is interesting.I truly enjoy this game. Very well made. I highly recommend it! Keep up the good work.

Pushed back in the expanses of the universe, from their own creation,
humanity itself must now bring back what was once their …

After many deadly battles draw people now with their
last fleet into battle against the powerful cyborgs

Now it´s your turn, lead the last human forces to a great VICTORY!

Don't forget to rate the Game, please.

Features:
* Global Leaderboard
* Free choice how to arm your Space Fighters
* Background Music
* Computer Voice
* Wingman(independant of main Premium)
YConvert
Normally $1.99.
YConvert converts hundreds of units from different categories including Angle, Data, Energy, Force, Length, Mass, Pressure, Power, Speed, Temperature, Time and many more to come!

YConvert was developed to be fast, accurate, lightweight, designed for iOS8 and yet easy to use.
It also has settings to satisfy your needs.
The built in calculator lets you easily use YConvert without the need to exit the application for calculations.

YConvert has no advertisements at all!

So,what are you waiting for? Download YConvert and start converting units for FREE!

Because your feedback is very important to us pleas contact us if there are any conversions you need that are missing. Any suggestions are welcome!
We will add more units with our frequent updates!
Sunrise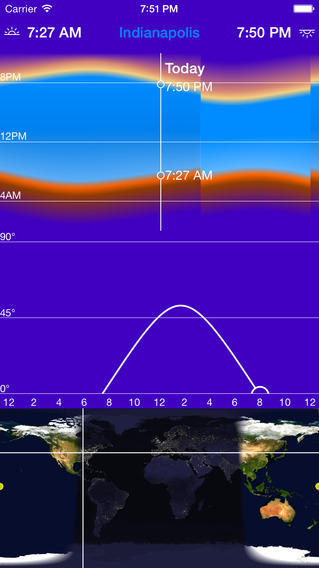 Normally $0.99.
Sunrise. The easiest and most beautiful sun rise and set calculator in your pocket.

• Today widget – get sunrise and set times right in Notification Center!
• Get sun rise and set times for your current location and anywhere in the world.
• See the sun's elevation above the horizon throughout the day.
• Explore how the Earth is lit by the sun at different times of the year.
Maps for Minecraft PE (Maps for Pocket Edition)
Normally $1.99.
Tired on playing on the same boring maps?!

With Maps for Minecraft PE, you can revolutionize the way you play Minecraft PE! Browse through tons of different maps such as FNAF styled mini games, airplanes, mansions, hotels, and more!

New maps are added frequently. Installing a map is simple, too. You will need an external PC or Mac to use your new map.

Disclaimer: This is an unofficial app for the game, Minecraft. This application is not affiliated in any way with Mojang AB. The Minecraft Name, the Minecraft Brand and the Minecraft Assets are all property of Mojang AB.
Download Maps for Minecraft PE (Maps for Pocket Edition)
Hecticube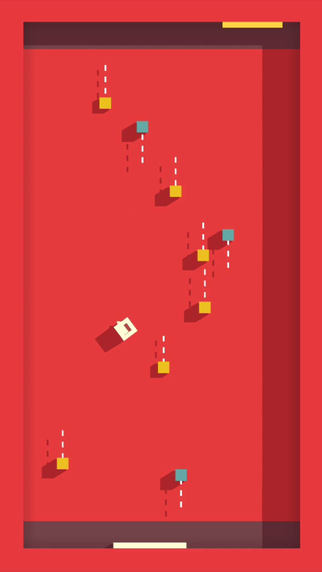 Normally $1.99.
Hecticube is a hectic, minimalistic, sports action-arcade experience. It's an explosive new take on familiar games we know and love. It places you in a fast-paced multiplayer arena that will put your focus, speed, and dexterity to the test. Players shoot the ball to hit the opponent's goal. With every impact, the goal shrinks. Each goal has a maximum number of hits before it completely diminishes and the game is over.
Gradient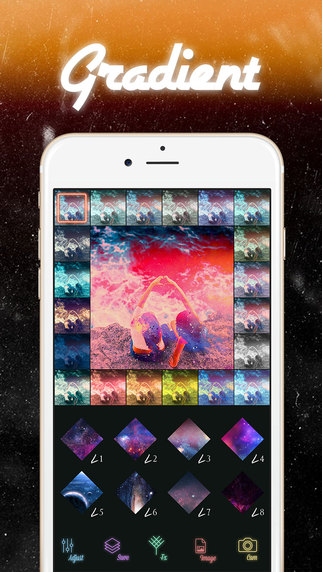 Normally $3.99.
● Great app for vintage filters!
Edit Vintage style photos in high resolution with Retro filters and effects!

● Gradient – offers numerous professionally designed filters and effects, many more than any other photo apps. You can apply the effects even before you take a photo, or after, as you like.

● Take photo with Retro WITH filters and effects applied!
Gradient comes with chic and deep filters and effects that just turn your photos to pop!
Your night out in the city, the great view from your trip and amazing meal you had will become more memorable with Gradient Vintage classy filters and effects!

● Gradient comes with many trendy filters you can choose from too!

● Amazing real-time vintage filters and effects. Best alternative to Gradient you can find.

● All Vintage Fx
– Leak Fx
– Film Fx
– Retro Fx
– Heart Symbol Fx
– Star Symbol Fx
– Music Symbol Fx
– Space Fx
– Party Fx
– Galaxy Fx
– Flare Fx

● Additional features
– Easy Adjust realtime filters
– Easy Share picture on social Facebook,Twitter,Instagram,Flickr
8bitWar: Netherworld
Normally $1.99.
8bitWar puts your strategical and tactical thinking to the test!
Hire units and place them in strategic formations to counter the enemy's army.

A total of 180 levels!
Play against a friend on the same device or online.
Moto Hero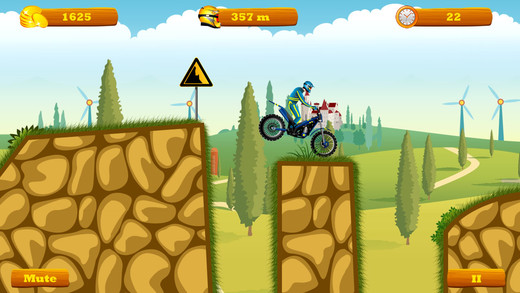 Normally $1.99.
—–
Support social media sharing!
—–

From Top Hot App.

An endless bike driving game. It`s different every time, and easy to play.

Tilt your device to lean the bike. Touch right screen to accelerate. Touch left screen to brake. Touch both left and right screen to jump.

Features:
– Fun, challenging, random and endless tracks.
– Awesome physical effect.
– Simple controls.
– Earn coins to get more in garage.
– An Universal App with hd optimized for retina resolution.

Tips:
– Collect more coins to buy advanced motorbikes, shields and VIP cards.
– Advanced shields to protect you when collide with the ground.
– VIP card provides more time.
– Get coins in garage.
Light Fields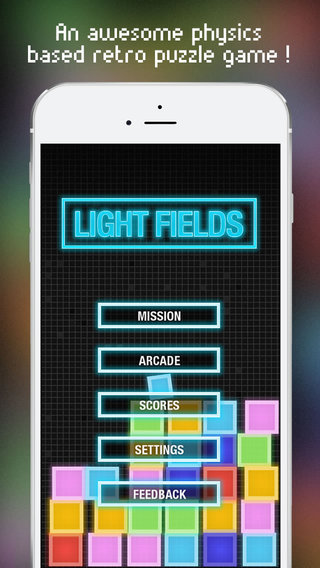 Normally $1.99.
LightFields is an awesome and innovative retro puzzle game based on physics. You will be automatically addicted to its original gameplay, its retro & colorful design and its catchy music!

The goal is to make 3 blocks or more of the same color touch each other. Control and slow down the falling blocks by taping and holding the screen. The higher the number of blocks that disappear at the same time the higher the score! Amazing bonus blocks are also here to help you and make combos.

LightFields has two gaming modes:

– Mission: in mission mode, the objective is to solve challenging puzzles by making all the empty blocks disappear! 50 levels available for now, and much more coming soon.
– Arcade: in Arcade mode your goal is to score the maximum points and try to beat your friends!
---
Our deals and product reviews are picked by BGR's expert editors and team.

Follow @BGRDeals on Twitter to keep up with the latest and greatest deals we find around the web. Prices subject to change without notice and any coupons mentioned above may be available in limited supply.