We're now just one week away from Christmas. Have you finished shopping for presents yet? If so, are you trying to save as much money as possible until your next paycheck? Well, we can't send each and every one of you a blank check, but what we can do is highlight some previously paid apps that are currently on sale for free.
This post covers paid iPhone and iPad apps that have been made available for free for a limited time by their developers. BGR is not affiliated with any developers. There is no way to tell how long they will be free. These sales could end an hour from now or a week from now — obviously, the only thing we can guarantee is that they were free at the time this post was written. If you click on a link and see a price listed next to an app instead of the word "get," it is no longer free. The sale has ended. If you download the app anyway, you will be charged by Apple.
AR+Tetris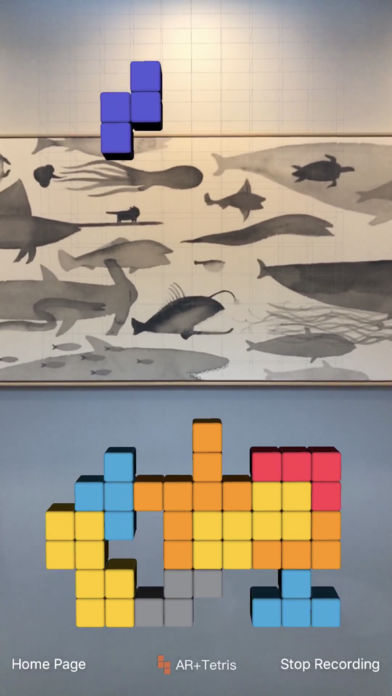 Normally $0.99.
AR+Tetris is a tetris game based on ARKit technology.
You can play tetris in real space, the effect is very impressive.

You can also share the video of using process to your friends.

Take a try, you'll know how amazing is this.

If you want to try other AR related apps, you can try other apps we've done.
---
Art Authority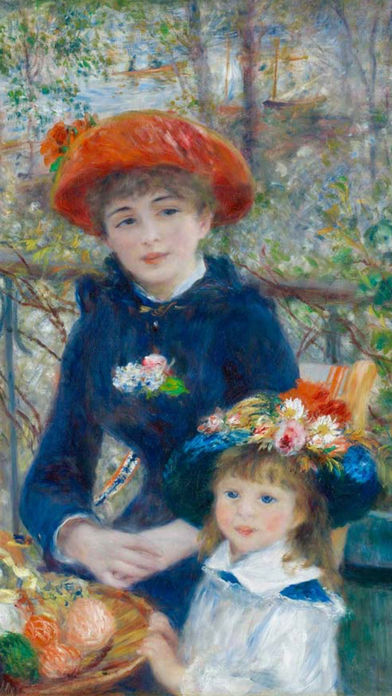 Normally $4.99.
Based on our award-winning "Best iPad Reference App." A comprehensive collection of works by over 1,500 of the western world's major artists, from ancient times to today. Organized by period, location and artist, Art Authority's 100,000+ paintings and sculptures are downloaded as needed and displayed chronologically, with detailed captioning. In-depth information about the artists, locations and many individual works is also available.

From the earliest creative pieces to the latest modern and contemporary works, Art Authority provides an impressively displayed, carefully selected, well organized view of the western art world that is both broad and deep.

Does something really catch your eye? Purchase a museum-approved reproduction and take it home with you!

Features include:

– Access to 20GB worth of art optimized for quality and download speed through our servers (works still under copyright come from authorized sites)
– Early, Renaissance, Baroque, Romantic, Impressionist, Modern and Contemporary periods
– Special section on American art
– Art movements and/or nationalities within each period
– Highlights for each period, and overall
– Index to all 1500+ artists, plus indices within each period
– Art Real Size: instantly see and understand the actual size of works
– Art Near Me: search for art based on your location
– Shuffle: random display of all art, or by period
– Captions with work title, date, location and other details
– Access to in-depth information on each artist and location, and on many specific works
– Full-screen slideshow display, with user-settable transitions and music
– Multi-touch controls including double-tap and pinch zoom, flick and rotate
– Gallery-like, scrolling thumbnail view shows how works have evolved over time, aids in comparisons and exploration
– Save works to Favorites, Categories or the Photos app
– Keep track of works you've seen in real life
– Share works through AirDrop, mail and social networks
– Spotlight searches and universal links
– Purchase prints directly from 1000Museums.com

Also available for iPad and Macintosh.
---
Collect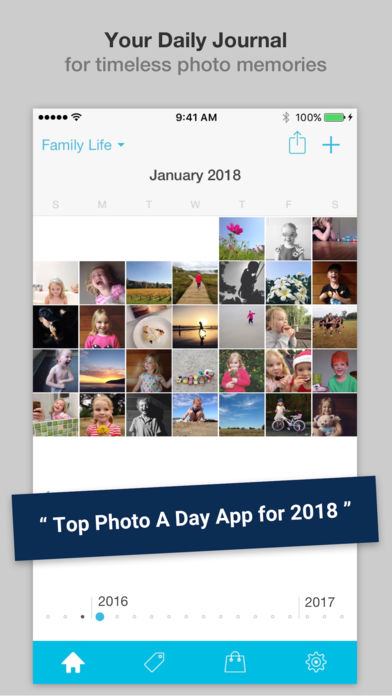 Normally $1.99.
– Collect rich memories, not just photos –
– Easy, modern memory keeping –
– Complete your photo-a-day project –

'Collect' is the perfect daily photo journal!

——————————————————–
WHY? THESE AMAZING REVIEWS

"Love it! Downloaded a bunch of these photo journals. This one definitely beats them all."

"Favorite app on iPhone. The interface is simple and stylish, convenient, user-friendly."

"Best… App… Ever. If you are a scrapbooker or memory keeper this is the perfect app."

——————————————————–
WHAT MAKES COLLECT DIFFERENT?

DATE & CAPTION YOUR PHOTOS
Beautiful, elegant design to show off your photos that also includes the date (month, day and year) and a caption.

CAPTIONS PLUS DETAILED NOTES
Sometimes a short caption isn't enough so with Collect you can add as much detail as you want with unlimited text notes entry with each photo.

ADD PHOTOS IN BULK
Get your important photos into the app quickly using the bulk import feature (up to 15 at one time).

PASSCODE LOCK (WITH TOUCH ID)
Keep your journal private by adding a passcode lock (with support for Touch ID to unlock).

USE TAGS TO SORT YOUR PHOTOS
Adding tags to each photo memory helps you filter and find them later.

MULTIPLE ALBUMS & CALENDARS
Create multiple different albums for whatever you're interested in.

AUTOMATIC BACKUP & SYNC
Get the Keep Safe Pack upgrade to enable fast syncing & private backup via your iCloud account.

CREATE & SHARE MONTHLY COLLAGES
Easily generate hi-resolution (2448px) collages of your photos every single month.

SEND TO DROPBOX & FLICKR
Get the Creative Pack upgrade and export all your photos, captions, notes & tags to Dropbox & Flickr.

PERFECT FOR PRINTING
The card format is perfect for printing when you export them from the app. Export you whole month of photos in bulk ready to print in either 3×4 or 4×6 print sizes.

CREATE VIDEO SLIDESHOWS
Want a super-easy way to share your photos & memories with friends & family? Then grab the Video Pack upgrade to create square or rectangular videos including dates & captions (ideal for Instagram, YouTube & Facebook).

NO SIGN-UP REQUIRED
Starting collecting your photo memories straight away and with no annoying ads to get in the way.

AND SO MUCH MORE…

– Add multiple photos every day
– Beautiful, intuitive design
– Fast, easy to use interface
– Daily reminders to add photos
---
DiscountApp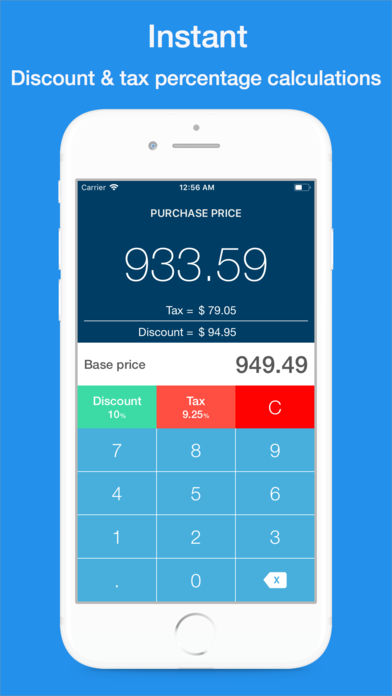 Normally $0.99.
This iPhone app helps you make a quick choice while shopping with discounts.
DiscountApp is a calculator which quickly performs discount and tax calculations with very few taps..
It takes all the maths away from the percentage calculations and lets you calculate final result with applied discount and tax percentage values.

Features –
* Instant calculation for discount & tax percentage.
* Clean & Intuitive user interface
* Designed with interactive user experience.
---
Photo Scanner Premium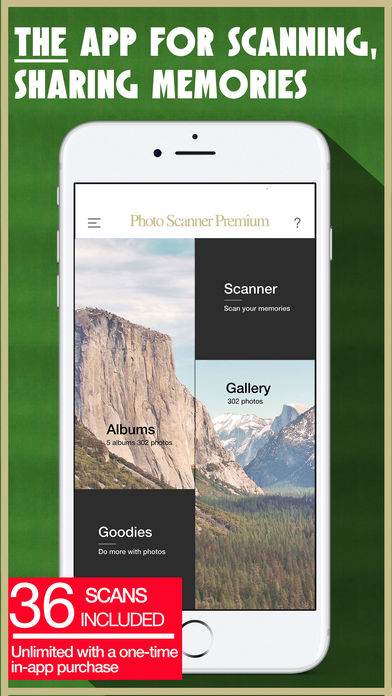 Normally $2.99.
This magical app lets you experience all the features of our famous app Pic Scanner Gold at a LOW price. Scan, automatically crop multiple photos at a time. Enhance pictures. Convert photos into albums, greeting cards, slideshows. Save in iCloud, Dropbox or other cloud services. Freely share with friends and family. Try 36 scans and ALL these fun features. Once you're 100% happy, get UNLIMITED use with a one-time purchase.

PACKED WITH FEATURES: Photo Scanner Premium has everything you'd want in a picture scanner. And more:

+ Digitize, auto-crop multiple pictures at a time
+ High-resolution scanning mode included
+ Scan from albums without taking photos out
+ 19-tool editor: amazingly powerful yet intuitive
+ Add when, where, who information for scans
+ Filters to enhance and unfade old pictures
+ View photos as View Master-style slideshows
+ Create e-Greeting cards and photo crafts
+ Import pics from Photos app, pool with scans
+ Create albums; reorganize with drag-&-drop
+ Fun tools: selective recoloring, meme maker
+ 'Like' photos to auto-create 'Favorites' album
+ Save scanned photos in ANY free cloud service
+ Free automatic back-ups to iCloud or iTunes
+ Bluetooth remote-friendly (Avoid camera shake)
+ No ads, watermarks or personal info tracking
+ Personalized, fast customer service

Parents' wedding photos? Childhood pics? Vacation snaps? Scan, pool and share your and your family members' collections, so everyone gets to have the complete set. Bring legacy albums into the digital age, in a snap!

PICTURE SCANNER THAT GOES EVERYWHERE WITH YOU: Photo Scanner Premium converts your iPhone or iPad into a portable photo scanner. Scan anywhere – no Internet needed. Digitize your entire photo collection in hours, not days. High quality scans, fast and easy.

DO MORE WITH MEMORIES: Photo Scanner Premium will transform how you enjoy and share memories. Heirloom photos lying forgotten in dusty albums or an old shoe box? Convert them into beautiful slideshows or personalized greeting cards. Re-live nostalgic old moments, refresh fading memories. Create shareable mini-albums – with captions and music!

SHARE PRICELESS MOMENTS: Photo Scanner Premium offers many ways to share & archive photos. Save pictures to Photos or computer. Share by email, Messages or iCloud Photo Sharing. Post TBT pics on Facebook or Instagram. Archive in Dropbox. Save to Google Photos, Flickr or ANY other cloud service.

PROMPT SUPPORT: We want you to love Photo Scanner Premium. Contact us for fast help. We reply to emails within 12 hours. Visit our website, blog and Facebook page for great tips, FAQs and other how-to articles.

BUY WITH CONFIDENCE: Photo Scanner Premium has been meticulously crafted so you can enjoy your memories to the fullest. If you have trouble with any feature, email us for personalized support. If you are not fully satisfied with our app, you can get 100% refund within 90 days.

Made for iOS devices running iOS 9.3 or later. Not recommended for old devices like iPhone 4s or iPad 2.
Download Photo Scanner Premium
---
The Cup of Galfar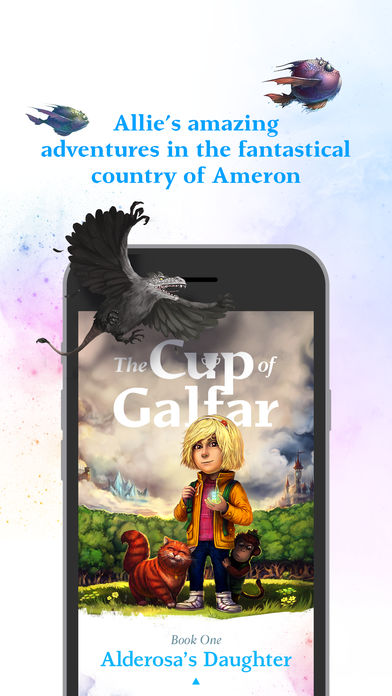 Normally $1.99.
The Cup of Galfar is a unique fairytale, an adventure novel, and a hair-raising scary story all in one. The main character, Allie, embarks on a dangerous journey through the fantastical country Ameron in order to rescue her parents. Allie makes new friends, encounters treacherous villains, and uncovers the secret of her birth which had been hidden from her all along…

Colorful illustrations and three languages at one low price!

Read with convenience!
— quickly switch between Russian, English or French – 5 fonts to choose from
— customizable font size
— customizable screen brightness
— customizable line space

"Your fairy-tale is impossible to put down even for a minute. I'd love to read the sequel, and, if there's a sequel to part two, I'd like to read parts 3, 4, 5…" Andre, one of the first readers of the book

"… A. Pererva's story caught my attention and brought me much joy in its ingenuity. The storyline is unquestionably gripping, the events are fascinating and suspenseful, the plot is constructed in the best literary traditions. The language of the book is beautiful and succinct. Up to the very last page the reader is totally absorbed in the story…" V. Dobryakov, member of The Russian Writers' Union.

3,000 people have already read the book. Don't wait 'til the movie comes out — read it now!