If you thought yesterday's list of the best paid iPhone and iPad apps on sale for free was a good one, just wait until you see today's roundup. In fact, Thursday's post might be the best all-around list we've had all month. You'll find 10 premium apps below that are all free downloads for a limited time. Definitely get them while you can!
This post covers paid iPhone and iPad apps that have been made available for free for a limited time by their developers. BGR is not affiliated with any developers. There is no way to tell how long they will be free. These sales could end an hour from now or a week from now — obviously, the only thing we can guarantee is that they were free at the time this post was written. If you click on a link and see a price listed next to an app instead of the word "get," it is no longer free. The sale has ended. If you download the app anyway, you will be charged by Apple.
CityMaps2Go Pro Trip Planner
Normally $9.99.
Design your trip with CityMaps2Go, the ultimate app for travelers who want to be prepared wherever they go. Discover amazing places, save and organize them in lists & share them with your friends.

Travelling without internet access? No problem! CityMaps2Go also includes detailed downloadable offline maps and guides.

Join the 20 million travelers worldwide who trust CityMaps2Go for their trips, and be prepared wherever you go!

What others say about CityMaps2Go:
"One of the best travel apps for 2016", Forbes.com
"Essential app for travelers", Time Magazine
"One of the best offline maps apps", WSJ
"Maps without racking up roaming costs", Macworld

And here's why millions of travelers love CityMaps2Go:
▶ PLAN TRIPS: Remember and save all the places you would like to visit. Create lists and have your travel ideas ready when you need them.

▶ SHARE WITH FRIENDS: Share your travel plans with your friends. Planning your trips with others made easy with CityMaps2Go.

▶ WORKS OFFLINE: CityMaps2Go works online and offline. Saving you from data roaming charges in foreign cities or connectivity problems in national parks.

▶ WORLDWIDE COVERAGE: CityMaps2Go covers the whole world. More than 150 countries, 60000 destinations, and 50 million places!!

▶ IN-DEPTH CONTENT: CityMaps2Go features photos as well as comprehensive and up-to-date information.

▶ DETAILED MAPS: Explore your saves on a detailed worldwide map. Navigate streets, foot paths, and bikeways wherever you are.

▶ SEARCH AND DISCOVER: Search a specific place by name or browse by categories like restaurants, architecture, hotels, shops, bars, etc.

▶ BACKUP AND SYNC: Create an user account and login from any of your iOS devices.
__________________________________________________

A note on battery life:
We've spent years developing and improving the location technology that powers CityMaps2Go, making it extremely power efficient. But, as with all apps of this type, please note that continued use of GPS running in the background can significantly decrease battery life.
Download CityMaps2Go Pro Trip Planner
onTimer – Your Life on Time
Normally $1.99.
onTimer is the most flexible and beautiful timer & alarm app. Build your own sequences and routines. Tons of customization & personalization!

With onTimer, you can create:
– workout/exercise routines
– cooking timers
– reminders
– wake up alarms
– schedule for the day
– game cooldown timers
– meditation timers
– and more

onTimer has a beautiful interface that is VERY easy to use. Just one tap to make a timer or alarm and customize it how you want. Stay organized by making multiple grids, each with a different purpose.

Features:
* Create grid layouts of timers and alarms.
* Personalize each timer with labels, icons, sounds & vibration, and more.
* Link timers and alarms to create sequences. For example, create a custom fitness routine, or a work schedule.
* Timer text can be read out loud by onTimer! No need to look at the device to see the next step in a sequence.
* Choose from many beautiful themes.
* Select tones from custom designed sounds or pick songs from your music library.
* Use 3D touch to quickly create and edit timers.
* Works in background.
Download onTimer – Your Life on Time
Grocery List – Remember To Buy
Normally $2.99.
Abandon the paper list and all other complicated applications that end up hindering rather than helping. "Remember To Buy" was designed to be a more practical grocery list and make your life easier.

You need this app if you know the value of:

• Time: a well-planned shopping list saves precious minutes and hours at a store.
• Money: when you know what to buy, do not risk wasting money.
• Happiness: you'll be happier without the frustration caused forget to buy something.
• Environment: paper shopping lists are made from trees. Our grocery lists are created from beautiful lines of program code.

Key features:

• Smart grouping, group your products by aisles with the help of colors assigned to the items.
• Multiple shopping lists organized into the convenient list of lists with the preview of their contents.
• Share your grocery lists via text messages, emails or copy and paste wherever you want.
• Delete all checked items.
• Turn off the auto screen lock option in the app settings.
Download Grocery List – Remember To Buy
i2Reader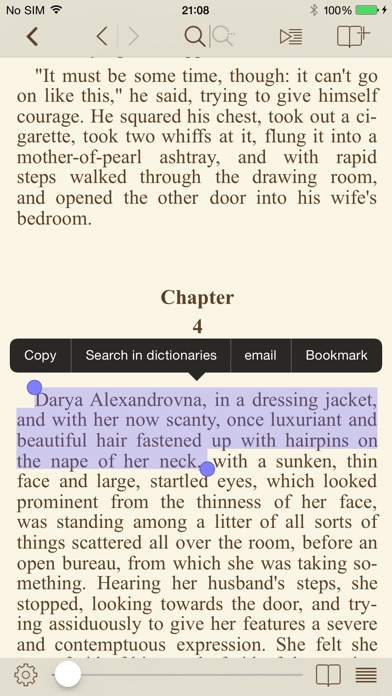 Normally $5.99.
i2Reader is an innovative and award-winning eBook reader!

Among the features:

– Support of EPUB (DRM-free), PDF, RTF, HTML, FB2, MOBI, DOC and plain text formats;
– Customizable styles;
– Dictionary support (starDict format) for quick word lookup;
– Extremely user-friendly interface;
– One-way built-in FTP server to upload books and dictionaries to i2Reader;
– One-way built-in Web server to upload books and dictionaries from your computer;
– Support for cross-platform Calibre tool to upload books to i2Reader;
– Custom-made PDF rendering engine that reformats the text from PDFs for easier reading on the iPhone screen;
– Autoscroll;
– Auto-hyphenation;
– Display and save of inline images in the books;
– Integrated Web browser to quickly download books from the Internet;
– Bookmarks;
– Table of Contents;
– Landscape and fullscreen modes;
– Book groups.
Sprocket
Normally $0.99.
Tap anywhere to leap from one pod to the next. You will always leap away from the center of the screen. Be sure not to land on the space between the pods, and don't let yourself get pulled into oblivion at the center of the screen. Capture the fixed dot for an extra 15 points and a temporary safe zone. Capture the moving dot for an extra 30 points and a momentary slowdown in time.
MyTracks
Normally $4.99.
Now record GPS tracks, monitor your performance, share your outdoor activities with friends!

MyTracks is a professional app for getting GPS data when you are going out (eg. Walking, jogging, driving, bicycling and etc). It's such a technical solution application based on its high precision instruments. Here takes the data from the GPS sensor and uses it to determine all of the different statistics to track, including geographic data and velocity calculations.

Adaptive:
▪ Great for hiking, skiing, snowboarding, running, sailing, walking, flying, navigating, biking, geocaching and more!
▪ Great for photographers who need to track location data for their pictures!
▪ Great for hunters and fishermen who need to store specific locations! Over 1 million users, top rated around the world.

Features:
⊹ Ultra high precision instruments. ▫ Accurate max/avg. Speed calculations.
⊹ Total/Moving time automatic counting.
⊹ Best map selection which include road, terrain, satellite, and marine map types.
⊹ Import/Export CSV, GPX, KML, KMZ format.
⊹ Barometer/Pedometer.
⊹ Airplane Flight tracking.
⊹ Sunrise/Sunset calculation.
⊹ Long term recording till battery run out.

Make sure GPS working background normally, please switch "ALLOW ACCESS LOCATION" into 'Always'.
Long term using GPS, will dramatically increase your battery consumption.
Coloring Photo Mito Profession
Normally $0.99.
The color name is an indispensable assistant to help you choose colors, wallpapers and decorative elements. In addition, it is a convenient tool for everyday use.

Do you want to know what kind of purple? Or emerald? From now on, there is a database in your pocket. It is visual, easy to use and convenient.

– Intuitive interface
– Simple operation
– quick results
Download Coloring Photo Mito Profession
Meter Robot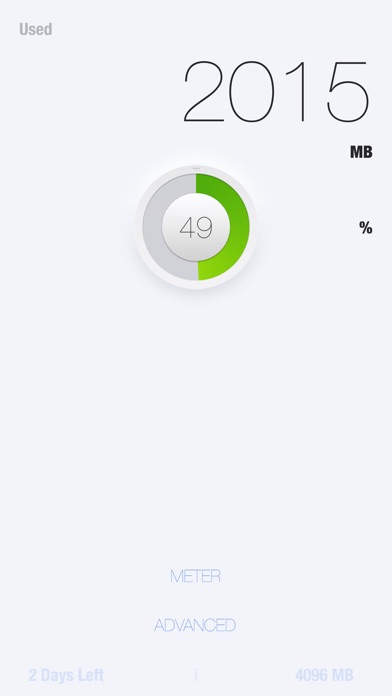 Normally $2.99.
Meter Robot is like is a SpeedTest app, but it does more. It measures your data speed in real situation.

SpeedTest app uses a fake data file.

To understand this, let's understand how a SpeedTest app works.

A speedtest uses a fake data file to send to an Internet service provider. It sends the file to measure the download or upload speed. But when it does this, the internet service provider cranks up the upload or download speed for your iPhone.

Does your Internet service provider crank up the internet speed, when you are downloading a game or streaming music or video?

Honestly, you wouldn't know, because SpeedTest doesn't measure the download or upload speed in real situation.

SpeedTest app measures the internet speed when your internet service provider is using a fake file and is doing its best.

Meter Robot does not use a fake data file.

Instead, it measures your download speed, when you are using the internet.

For example, Meter Robot measures your download speed when you are downloading a movie, a song, a game or an app.

If you have a LTE connection, you can really see how well it does in real situation.

If you have a Wi-FI AC connection, you can measure its upload or download speed performance too.

It also counts how much LTE, 4G or 3G cellular data you used.

Note: No account to sign up. No Google, Facebook, Twitter or Linked account password to provide.
Extreme Week Calendar
Normally $1.99.
Light version of the popular Extreme Agenda organizer app. It gives you a 7 day week view and inline day view to add great features not found in the default calendar.

Use it as a great week calendar, or as a trial to see the quality of our advanced Extreme Calendar and Extreme Agenda solutions. Once you are ready you can easily upgrade to the more advanced products from within the app.

Features Include:

Great Calendaring
• Powerful Week and Timeline Day with inline editing.
• Uses and expands on your native calendar data.
• Sync like you would with the default calendar(Google, iCloud, Exchange).
• Advanced repeating event options.
• Move/Copy Events
• Event Templates
• Email Events
• Show events on Facebook
• Military time, ISO week, and week start options.
• Uses time bars and icons to keep you informed at a glance
• Filter events based on iCal calendars.
• Almost 200 professional icons to mark your events

Power and Flexibility
• Universal Support
• TextExpander Support
• Portrait and Landscape Support.
• Retina Display Support.
• Background and color theme choices.
• Help System

• Easily upgraded to Extreme Calendar or Extreme Agenda Planner
Download Extreme Week Calendar
Drop Flop!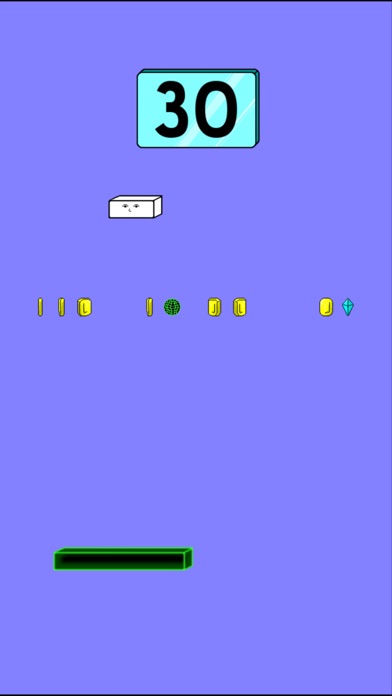 Normally $0.99.
Test your finger reflex skills in this screen tapping, ball dropping good time!

Game play is easy to learn, hard to put down
– Tap the screen to drop a ball
– Time your taps to catch each ball
– No time limit

Fast and smooth, perfect for all sorts of occasions, you can drop a flop at school, on the toilet, in your bed, at work, there's no limit to where you can Drop Flop!