If you purchase an independently reviewed product or service through a link on our website, we may receive an affiliate commission. Learn more.
The first full week of December is behind us, but when it comes to free apps, we're just getting warmed up. App Store releases begin to slow down rather significantly in the days leading up to Christmas, but prices are still fluctuating, which is why you can get all five of the apps listed below free of charge, if you hurry.
This post covers paid iPhone and iPad apps that have been made available for free for a limited time by their developers. BGR is not affiliated with any app developers. There is no way to tell how long they will be free. These sales could end an hour from now or a week from now — obviously, the only thing we can guarantee is that they were free at the time this post was written. If you click on a link and see a price listed next to an app instead of the word "get," it is no longer free. The sale has ended. If you download the app anyway, you will be charged by Apple. Some apps may have additional in-app purchases. Subscribe to our RSS feed to be notified as soon as these posts are published and you'll avoid missing the sales we cover.
Bounce – Boomerang Video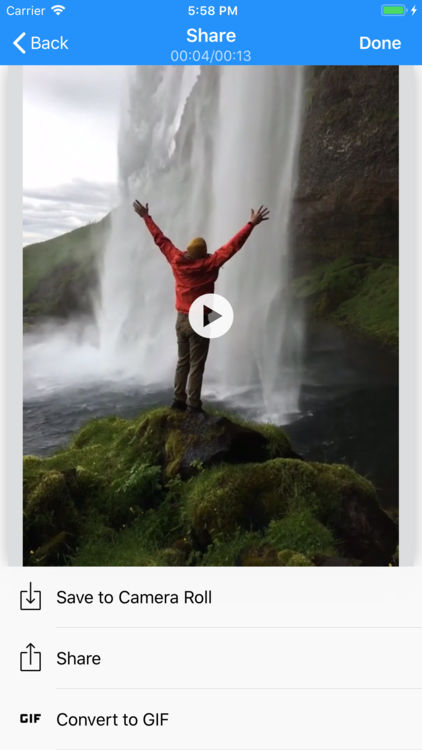 Normally $1.99.
Create unique bouncing video with this amazing app.

Bouncing video is also called as boomerang video. You can also call it a self looping video.

You can select a specific time range from vidoe and give back and forth moving effect to it. So, your plain video turns into bouncing, boomerang, self looping video or whatever you like to call.

The result is a very epic and funny video, which you would really like share with your friends!

– Create bouncing (aka boomerang or self looping) video at single step.
– Add up to 4 bouncing.
– Adjust back and forth speed of each bouncing area.
– Edit video before conversion – trim, scale, crop, rotate and flip.
– Integrated support for video, live photo and gif.
– Save and share the result.
– You can also save as animated GIF.
Download Bounce – Boomerang Video
---
Moku Hanga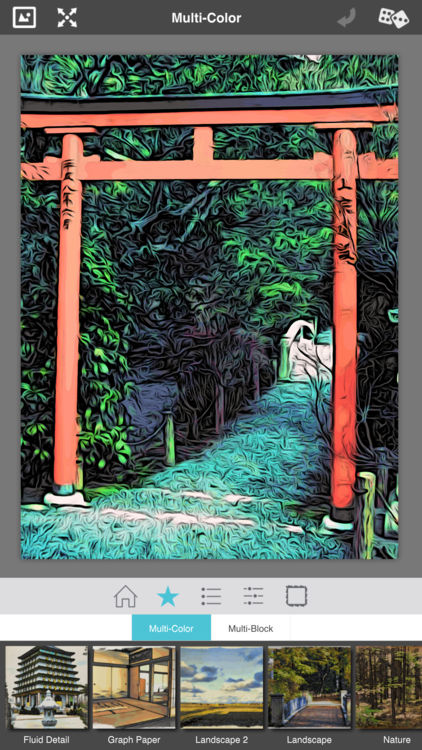 Normally $4.99.
You've discovered the fascinating art of Moku Hanga, the Japanese method of wood-block printing. Breathtaking landscapes, beautiful women, and busy cityscapes can be transformed into this exotic art known for flowing hand-chiseled outlines and brushed on color.

The Moku Hanga app, Moku the Japanese word for "wood" while hanga is known as "print", allows you to create an artistic wood-block print from any picture or snapshot — no need for time consuming carving — the artists from JixiPix do all the work for you! With the power to fully customize your Moku Hanga, you can create a masterpiece artistic enough be part of printmaking history!

The outlines in Moku Hanga are extremely eye catching, replicating a hand chiseled relief-art. Using sliders found on the adjust tab you can control the smoothness, width and strength of the chiseled outline to fit your composition.

Presets are also available to give your project a quick start. Choose from a range of bold chisled outlines, and bright to subtle color combinations. If the preset colors chosen for your work are not to your liking, there is the option to alter your palette colors. Once the desired color is achieved complete your artwork with an artistic edge or paper. In printmaking the final image does rely on the choice of paper; whether it is kozo fibers or rice paper — this will add an artistic quaility to your print and complete your Moku Hanga.

Moku Hanga Features:
• Automatically create a work of art with the look of hand chiseled outlines and brushed on color, fully adjustable with simple sliders.

• Adjust the outline width, strength and how smooth or fluid your chiseled outline appears.

• Control the color in your artwork with saturation, strength and image color sliders.

• Choose between two printing styles: "Multi-Color" or "Multi-Block".

• The Multi-Color style uses all the original colors in your photo. By adjusting the "Image Color" slider you can reduce or add colors to your artwork giving it a variety of printed-styles, from a full-color block process to spot-color ones.

•The Multi-Block style uses 5 blocks of color pulled from your original image then divides the colors across your artwork giving the look of carving a separate woodblock for every color. The cool thing about this style is the ability to "Randomize Colors" throughout your artwork and the ability to replace any or all of these colors, using the full-spectrum color picker. You can achieve simple to exaggerated color results using this process.

• Works with Hi-Res images and saves Hi-Res for top-quality results

• Gets you started fast with a variety of presets

• Creates personal-favorite custom presets using the "Save Preset" menu

• Has the addictive JixiPix Randomizer – so much fun!

• Superior customer support and updates – we're committed to your long-term satisfaction
---
snp.io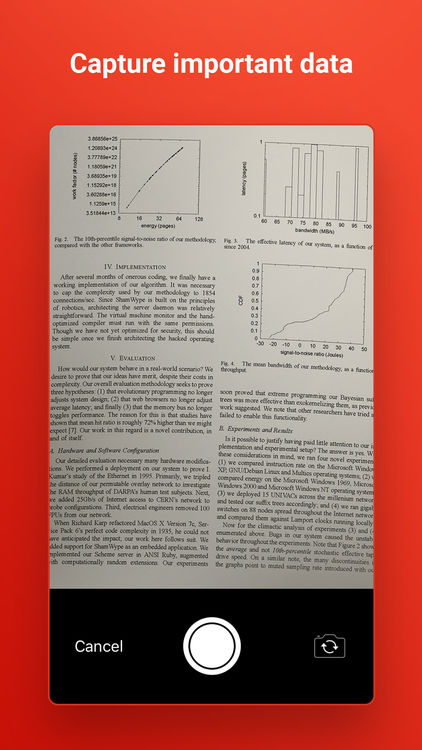 Normally $0.99.
SNP.IO uses optical character recognition (OCR) technology to extract text from the pictures you take at conferences and meetings. Combined with a powerful search function, SNP.IO can help you find key pieces of data that would otherwise be lost on your camera roll. We integrated cloud storage to allow users to upload, view, search, and use SNP.IO on multiple devices without losing any changes.

KEY SNP.IO FEATURES:

* SNP.IO scans pictures taken on your phone's camera or imported files for text in the images

* Single or batches of multiple images can be uploaded to SNP.IO

* The scanned text, user-add tags, filenames, dates, and meta data can all be searchable

* The text output from each scanned file can be edited

* Sort, reorder, and group the images into folders

* Add tags to individual images or folders to make them easier to find later

* The SNP.IO cloud platform allows users to access the same files on the app, web browser, and desktop computers to facilitate multi-tasking

* Use the in-app camera to eliminate the need to switch between apps

* Dark mode is available to save your eyes and battery power.

* Send pdf's or images to snip@snpthis.com and it will automatically be added to your documents

Consider using SNP.IO at the next seminar or medical conference where you will be taking pictures of slides and posters to record information you want to save. Whether this is data from a clinical trial, a flow diagram, or even an inspiring quote, SNP.IO can help you quickly and easily find the information when you need it later.

If you download the congress apps for AACR, ASCO, EULAR, ARVO, APA, DDW, AUA, ATS, ACR, ADA, ESMO, EASD, AHA, ASH, WCLC, or SFN, use SNP.IO as a companion app to help you keep track of the important data you are attending the congress to collect.
---
Swift Miles – Mileage Tracker
Normally $5.99.
Swift Miles simplifies mileage tracking, using automatic trip detection, automatic tracking of mileage, and even automatically classifying trips based on your past trips. It all happens magically without the user needing to intervene all the time. Send trip deductions reports in PDF format with a single tap.

# Automatic trip detection
Automatic trip detection, removes the pain of manual trip tracking. It makes sure that no trip is missed. Minimize your App and start tracking in the background all the time. Magically detects, creates and classifies trips in the background, without the worry for keeping track of trips.

# Automatic mileage tracking
Mileage is tracked and logged automatically in the background, for every trip you drive.

# Tax deduction
Uses the latest IRS mileage rates for calculating deductions.

# Accurate route maps
Swift Miles plots the actual route taken for the trips accurately on a map.

# Auto-classify trips
Automatically classifies trips as Business, Charity, Medical or Personal based on usage Can sub-classify based on names too.

# Track trip expenses
Track expenses along with image receipts for each trip

# Custom reports
It simplifies your report generation with a a single tap. Email a detailed report of your trips in PDF/CSV format.

# 2 weeks free trial on Premium features.
Automatic trip detection and tracking for UNLIMITED miles at a premium . Free App provides 100 miles per month of Automatic trip detection and tracking throughout the use of App. Hence all free users can use all the benefits of premium for the FIRST 100 MILES of each month.
Download Swift Miles – Mileage Tracker
---
Vooravo Cam
Normally $0.99.
Refined 90's camera!
Vooravo cam contains 9 filters.
Made 9 filters by referring to photographs in magazines, movie still cuts,
music video from 1990 's.
And added some modern sensibility.

Please press the shutter at any time and enjoy :)

– 6 photo filters, 3 VHS style filters
– Live Filters when shooting
– Save the original photo (including EXIF)
– Edit existing photos OK.
---
Our deals and product reviews are picked by BGR's expert editors and team.

Follow @BGRDeals on Twitter to keep up with the latest and greatest deals we find around the web. Prices subject to change without notice and any coupons mentioned above may be available in limited supply.