If you purchase an independently reviewed product or service through a link on our website, we may receive an affiliate commission.
Amateur baking is a passion shared by many people throughout the world. Baking cakes, cupcakes, cookies, muffins, breads, pastries, and many other foods can bring together families and friends through a shared love. While you may not be the most talented baker, you sometimes can get bored of making the same thing over and over again. Something that you may want to try or may want to continue working with is decorating cakes with fondant. Fondant is an icing that you can sculpt and decorate, adding another level to your pastries. But creating and shaping fondant can be tricky. Having fondant tools makes it a lot easier. If you're looking to take the next step in your baking, consider any of the fondant tools we've handpicked below to add to your collection. Then maybe your amateur baking can become more professional (if that's something you desire).
Best Fondant Tool Kit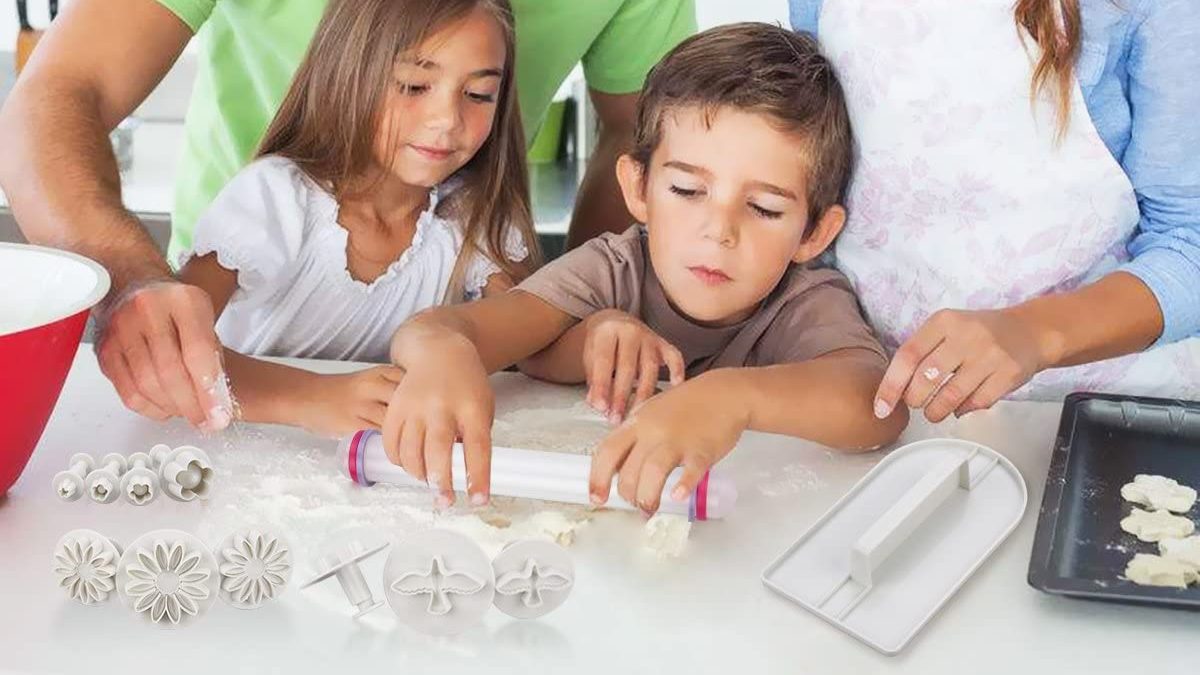 Boasting 109 pieces, the Cadrim Fondant Tools Kit gives you a lot of options for shaping your fondant. All of the pieces are made from ABS plastic material and it's 100% safe to use with your food. It contains 40 letter cutter so you can shape and spell out words in your fondant. There's also 18 sets of flower fondant cutters, an eight piece modeling tools set, a pair of scissors, a rolling pin, and fondant smoother. This allows you to enjoy DIY cakes and cookies in your home with your family. These are made from stainless steel, so they won't corrode. They are non-stick, non-toxic, dishwasher-safe, making fondant making easy. This is suitable for cake decorating, cookie baking, sugarcraft, marzipan, or gum paste. You can even use these for clay crafts. Beginners and professionals alike can use this kit.
Cadrim Fondant Tools 109pcs Fondant Cutter Cake Decorating Kit Cake Baking Tools Sugarcraft Ici…
Price:
$20.99
Available from Amazon, BGR may receive a commission
Best Modeling Kit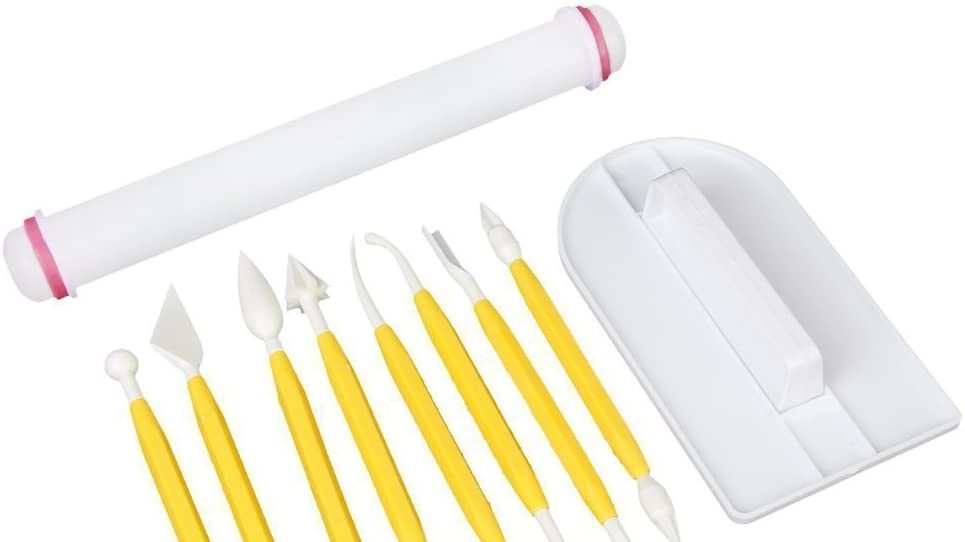 So you've mixed your sugar and gelatin and are getting your fondant ready. Now you want to shape and model it. You'll be ready with the help of the HOSL 4 Sets Sugarcraft Tool Kit Set. This includes high quality plunger cutters to create beautiful flowers with edible and non-edible materials. It can be used for sugarcraft, smoothing out the icing of a cake, and cutting your fondant. This is a great starter set to get you going when you first want to begin making fondant for your pastries and baked goods. This is all made from food-grade plastic, so it's safe to use with all of your goods.
HOSL Sugarcraft Icing Cake Smoother Fondant Cutter Embosser Rolling Pin Modeling Tool Kit Set F…
Price:
$10.29
Available from Amazon, BGR may receive a commission
Best Fondant Roller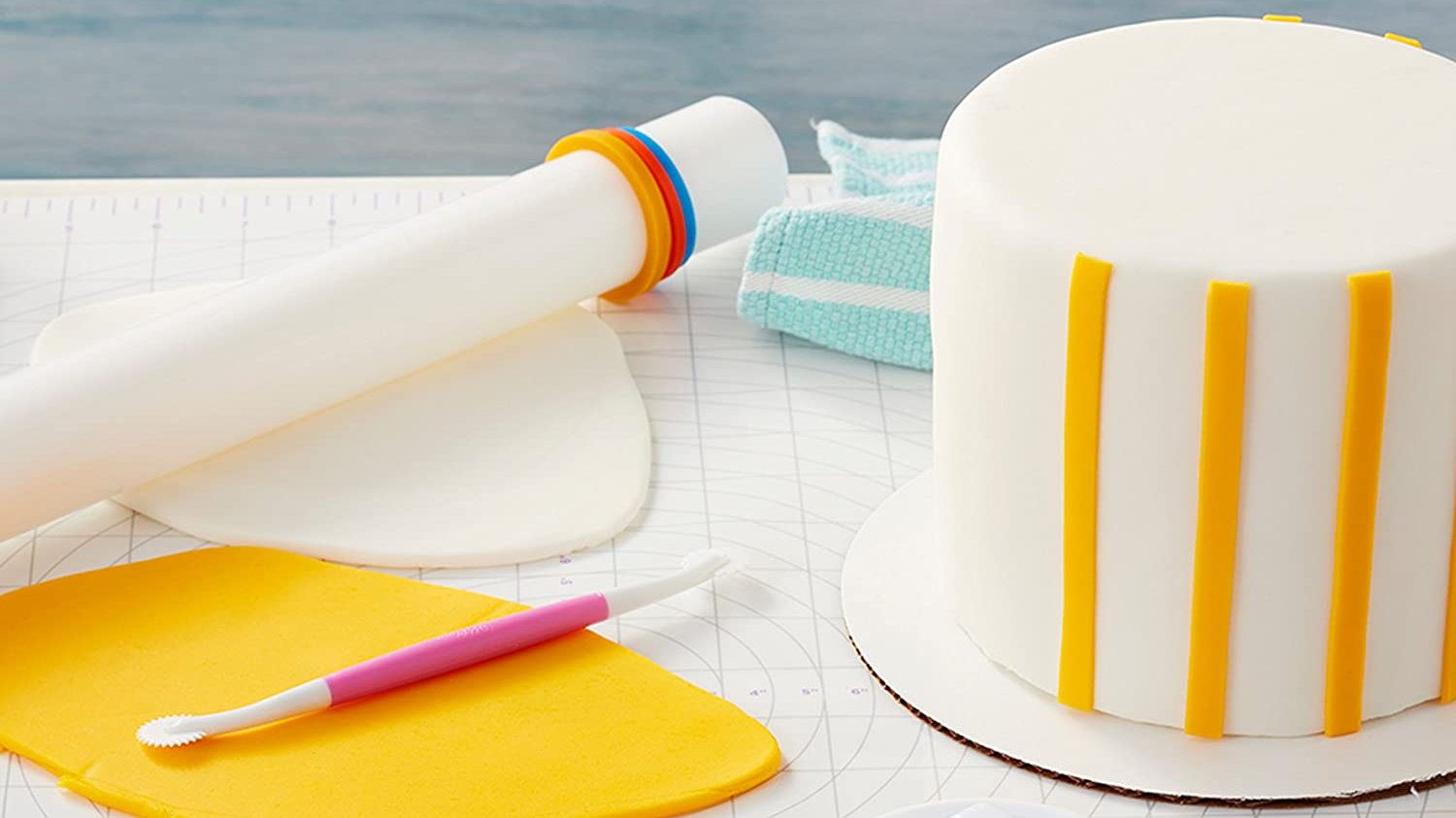 Rolling out your fondant is a critical step when you need to shape it and you'll have an easy time when you use the Wilton Large Fondant Roller with Guide Rings. This measures 20″ in length, so there's plenty of room to roll. Covering your tiered cakes has never been easier, as you'll be able to lay them out quickly. The guide rings are color-coded for easier identification, as the gold rings are 3/16″, the orange rings are 1/8″, and the blue rings are 1/16″. The rings are rubber and the roller is made from plastic, all of which is food safe. You should wash it down with a warm soapy water before you use it.
Wilton Large Fondant Rolling Pin with Guide Rings, 20-Inch
List Price:
$29.19
Price:
$19.60 ($19.60 / Count)
You Save:
$9.59 (33%)
Available from Amazon, BGR may receive a commission
Best Airbrush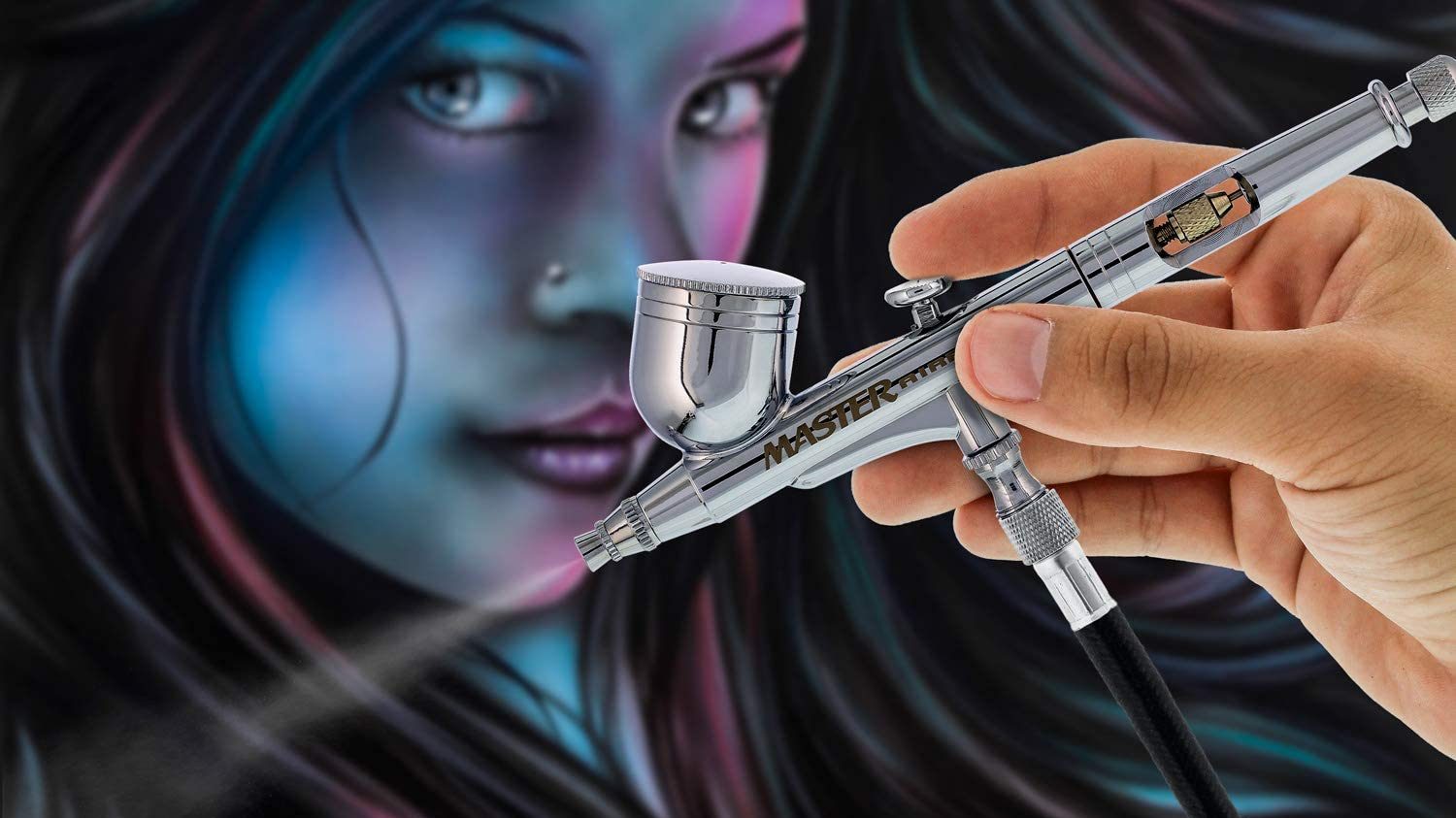 Getting really fancy with your cakes, you can airbrush them for even more color coating. Doing so requires an airbrush like the Master Airbrush Master Performance G233 Pro Set with 3 Nozzle Sets. This is a precision dual-action gravity feed airbrush with nozzle sets that are 0.2mm, 0.3mm, and 0.5mm. This allows you to handle extra detail when spraying and make it thinner. It's ideal for hobbies, crafts, auto graphics, cake decorating, temporary tattoos, fine art, nail art, and more. Beginners and professionals can use it, as the cutaway handle lets you quickly flush and clean air passages. The fluid control knob allows for efficient adjustments even in the middle of using it. It is backed by a 100% satisfaction guarantee.
Master Performance G233 Pro Set Master Airbrush with 3 Nozzle Sets (0.2, 0.3 & 0.5mm Needles, F…
Price:
$37.99
Available from Amazon, BGR may receive a commission
Best Fondant Smoother
After you've placed your fondant on the top of your cake, you need to make sure it's uniform throughout. The Wilton Easy Glide Fondant Smoother will do just that, as it shapes and smooths rolled fondant. It measures 5.75″ x 3.25″, so it's easy to store when you aren't using it. You can just grip the top handle and run it over your cake. It's made from food-safe plastic and is dishwasher-safe.
Wilton Easy Glide Fondant Smoother
Price:
$7.89 ($7.89 / Count)
Available from Amazon, BGR may receive a commission