If you purchase an independently reviewed product or service through a link on our website, we may receive an affiliate commission.
Being able to bring your tablet, smartphone and laptop with you from meeting to meeting or business trip to business trip is one of the best aspects of modern business. Having all of that technology in your hands allows you so much freedom and versatility when it comes to sending the next presentation you created or sharing classified information about a current deal you're making. But some files are just too big to send via email or shared network. In order to quickly store and bring along larger files with you or just have a place to easily keep your own personal data, you're going to want a flash drive. A flash drive provides a ton of encryption and storage capabilities and can fit in your pocket or bag easily. Heading out to your client's office and need to bring the pitch with you? Try any of the three flash drives we've handpicked below and be proud of the work you've done by bringing it with you easily.
Best Flash Drive for Large Storage

Providing you with as much as storage as pretty much any flash drive can hold, the SanDisk Cruzer 256GB USB 2.0 Flash Drive is the perfect choice for massive files. Keeping your video, photo, document, music and other files in one place has never been easier, as you'll be able to store almost anything. This is compatible with any USB 2.0 dock and has a simple, push button toggle that pushes and retracts the connector. This keeps the connector safe, so you'll always be able to use the drive. You can even transfer moving pictures, videos and other types of files with ease. This is equipped with SanDisk Secure Access software with 128 bit AES encryption and password protection, keeping your files safe. Being password protected only adds an extra level of security to make you feel safe about the files. SanDisk is one of the top companies in tech and provides a two-year limited warranty on this flash drive.
SanDisk 256GB Cruzer USB 2.0 Flash Drive - SDCZ36-256G-B35
Price:
$32.99
Available from Amazon, BGR may receive a commission
Most Durable Flash Drive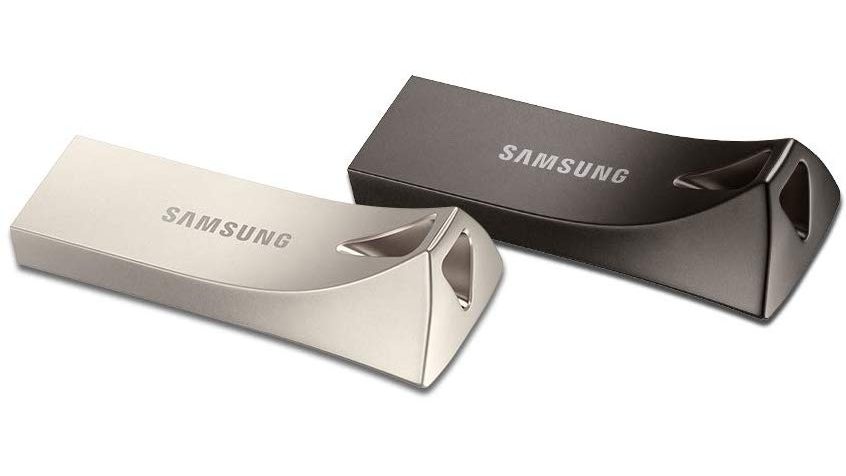 With a sleek design and a sturdy build, the Samsung BAR Plus USB 3.1 Flash Drive works for you in your home and at work. You can get this in capacities of 32GB, 64GB, 128GB or 256GB and redefine everyday file transfers with speeds up to 200MB/s. These are fast transfer speeds to bring your connections together, as it is backward compatible with USB 3.0 and USB 2.0 and compatible with USB 3.1 ports. This provides secure storage for photos, videos, music and other files. The metal casing on the outside is built to last and even has a key ring loop to help you always know where you put it last. The drive is waterproof, shock proof, temperature proof, magnet proof and x-ray proof. This flash drive gives you superior endurance and is tough and trusted.
Samsung BAR Plus 32GB - 200MB/s USB 3.1 Flash Drive Champagne Silver (MUF-32BE3/AM)
List Price:
$13.99
Price:
$9.49
You Save:
$4.50 (32%)
Available from Amazon, BGR may receive a commission
Best Pack of Flash Drives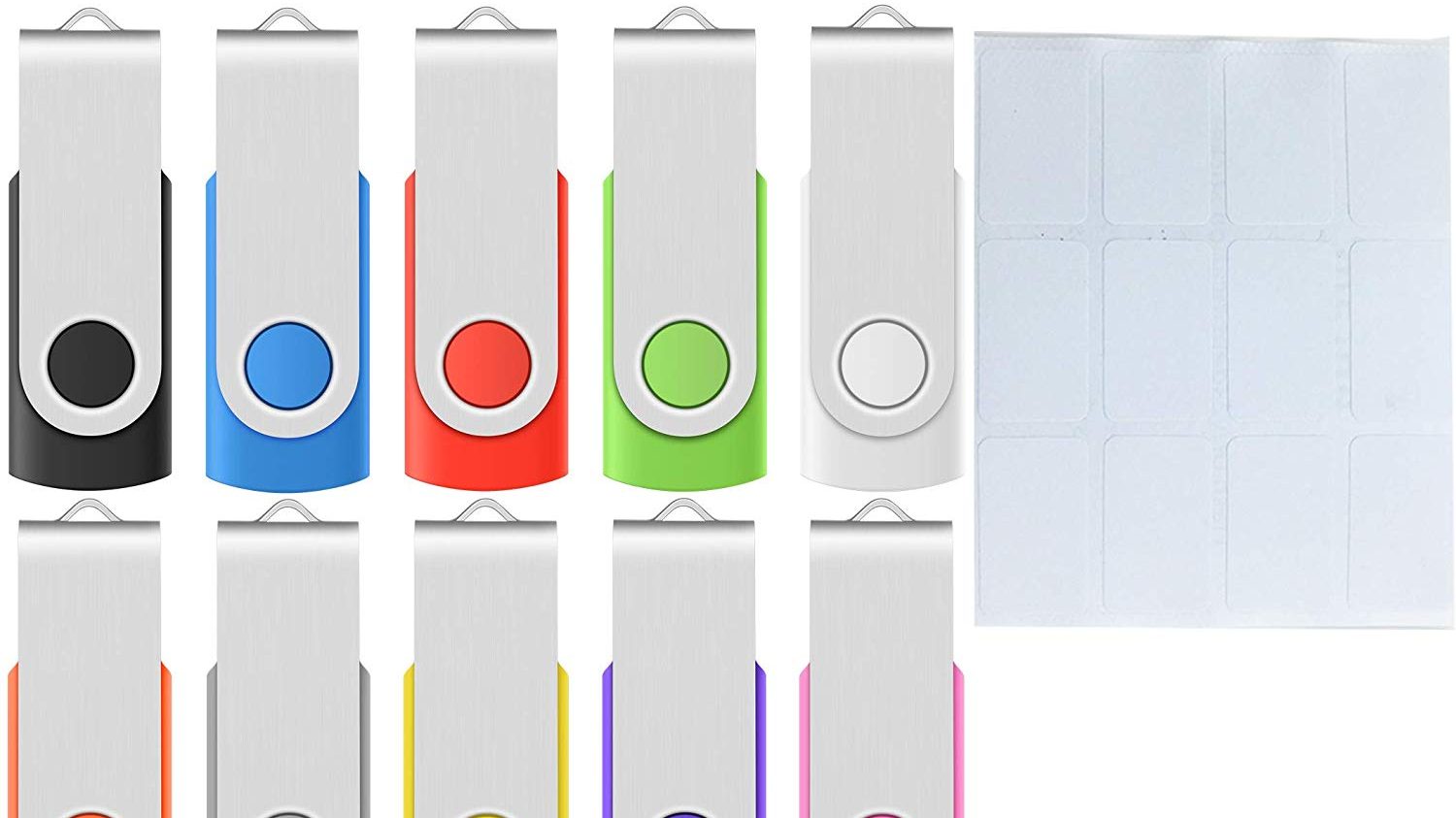 Whether you're buying in bulk for your office or family, you're going to want multiple flash drives to help different people with their storage. Picking up the Enfain 10 USB Flash Drive Memory Stick Thumb Drives is smart for you and your coworkers or family. This gives you multiple color options of flash drives to choose from: black, blue, red, green, white, orange, gray, yellow, purple and pink. You'll also get 12 labels, which will allow you to tell each of them apart even easier. These have universal usability, as they are suitable for backing up files and transferring them. You can get these in many different storage capacities, ranging from 32 GB to 128MB. These are compatible with Windows 10 / 8 / 7 / Vista / XP / 2000 / 98 / ME as well as NT Linux and Mac OS. Similarly, they are compatible with USB 2.0 ports and backward compatible with USB 1.1. One of the best parts of these flash drives are the 360-degree rotating aluminum cover, protecting the USB connector. There are also eyelet holes on the end of each drive for easy attaching. This is a great buying in bulk option.
10 x Enfain 16GB USB Flash Drive Memory Stick Thumb Drives Bulk (MultiColor, 10 Pack)
Price:
$26.80
Available from Amazon, BGR may receive a commission