If you purchase an independently reviewed product or service through a link on our website, we may receive an affiliate commission.
Putting all of your sweat and energy into a tough workout is so rewarding when you're finally finished with it. Not only do you feel great about yourself, but if you continue to do them, you'll see results in your everyday life. But once you've finished a hard gym session, your body needs time to recuperate. It also needs you to put the fluids back in that you lost during the workout. Rather than having to buy packs of sports drinks to store in your house, which take up a ton of room in your fridge, you can opt for a container of electrolyte powder. Mixing this with water will give you your own energy drink and replenish your body with much-needed nutrients and fuel. While there are plenty of options on the market, we've narrowed it down for our picks of the best hydration powders. Take a look and get ready for your next workout.
Best Variety Pack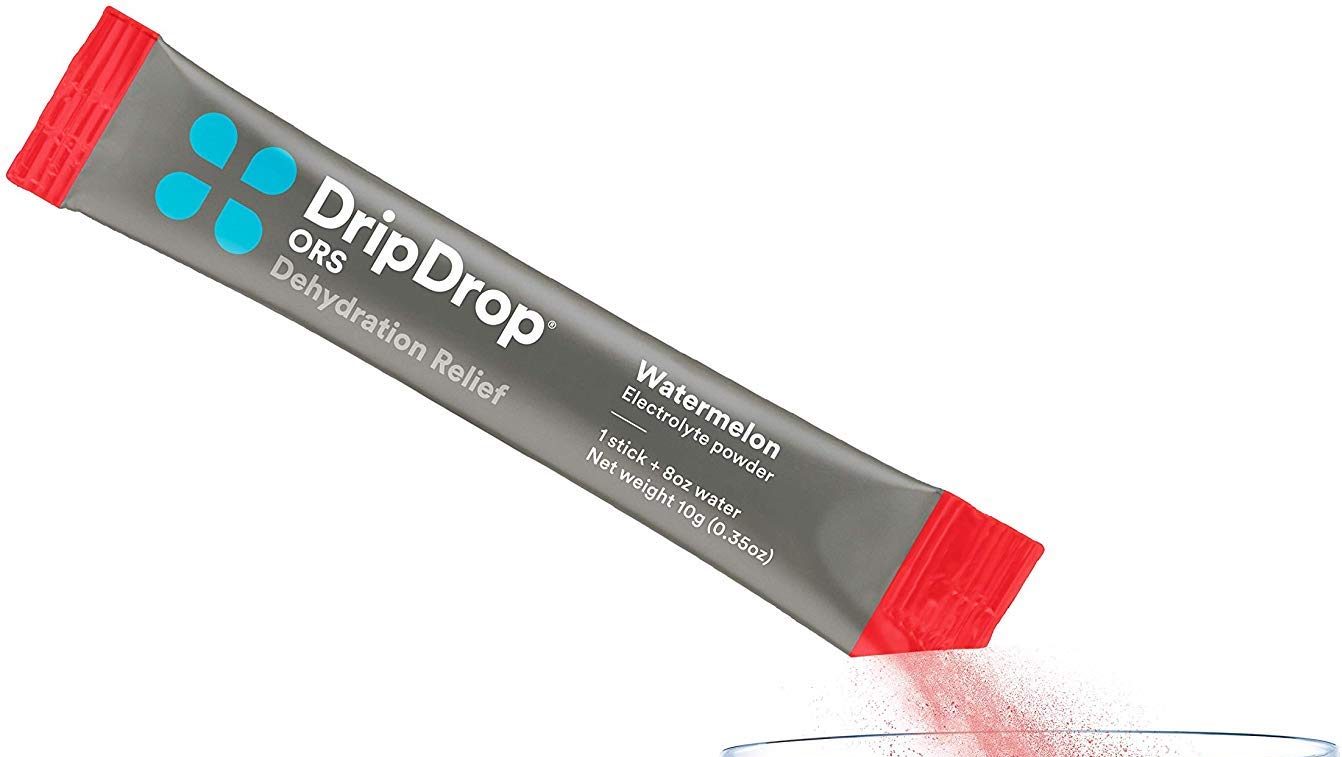 Drinking the same flavor every time can get very tedious. But with the DripDrop ORS Electrolyte Hydration Powder Sticks Variety Pack, you'll be able to get three flavors. You have the option of getting 32 sticks, with 10 of them being berry, 10 of them being watermelon, and 12 of them being lemon. These are patented, as doctors created the formula to keep you hydrated. This is made with a mix of electrolytes and glucose to deliver superior relief for dehydration. This contains potassium, magnesium, zinc, and Vitamin C to keep you moving. This is an ORS, a medically recognized way to treat dehydration that provides faster relief than pediatric solutions. This has half the sugar of sports drinks and is great for all kinds of uses, including hangovers, illnesses, heat exhaustion recovery, and travel. These great tasting drinks will give you none of the bloating feeling other energy drinks can.
DripDrop ORS - Electrolyte Powder For Dehydration Relief Fast - For Workout, Sweating, Illness,…
Price:
Available from Amazon, BGR may receive a commission
Best Bulk Pack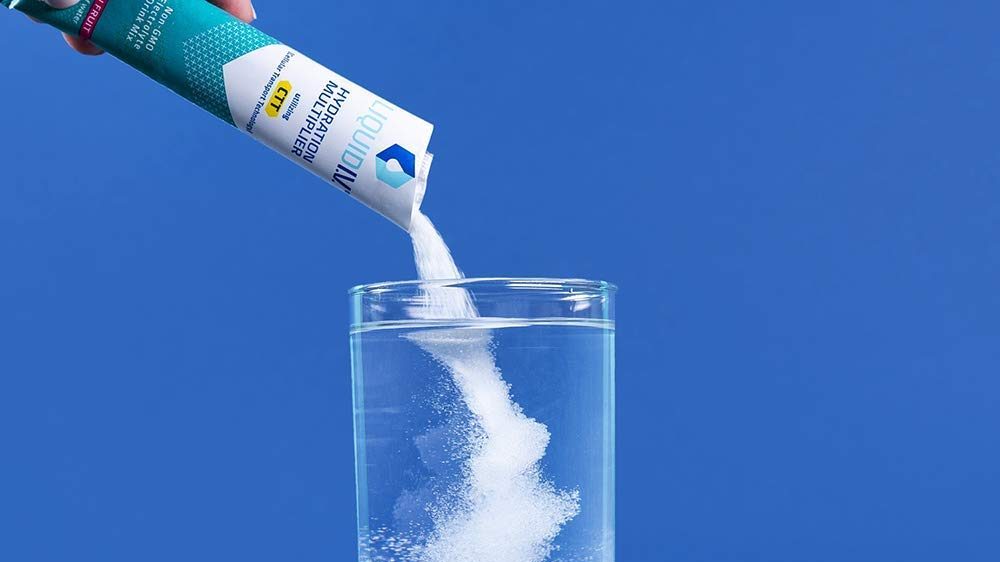 If you've tried it and you know you like it, why not buy in bulk with the Liquid I.V. Hydration Multiplier 192 Count? These come in individual packets, so you'll get a lot of lemon lime flavor to keep you hydrated. This non-GMO electrolyte powder mixes into 16 ounces of water and utilizes Cellular Transport Technology to deliver water and key nutrients directly into your bloodstream. One packet is the equivalent of drinking two to three bottles of water. This contains 11 essential minerals and vitamins and will deliver you 110% of your Vitamin C, B3, B5, B6, and B12. It is made from simple ingredients like potassium, sodium, and glucose.
Liquid I.V. Hydration Multiplier - Lemon Lime - Hydration Powder Packets | Electrolyte Drink Mi…
Price:
$219.99 ($2.05 / Ounce)
Available from Amazon, BGR may receive a commission
Best Powder for Leg Cramps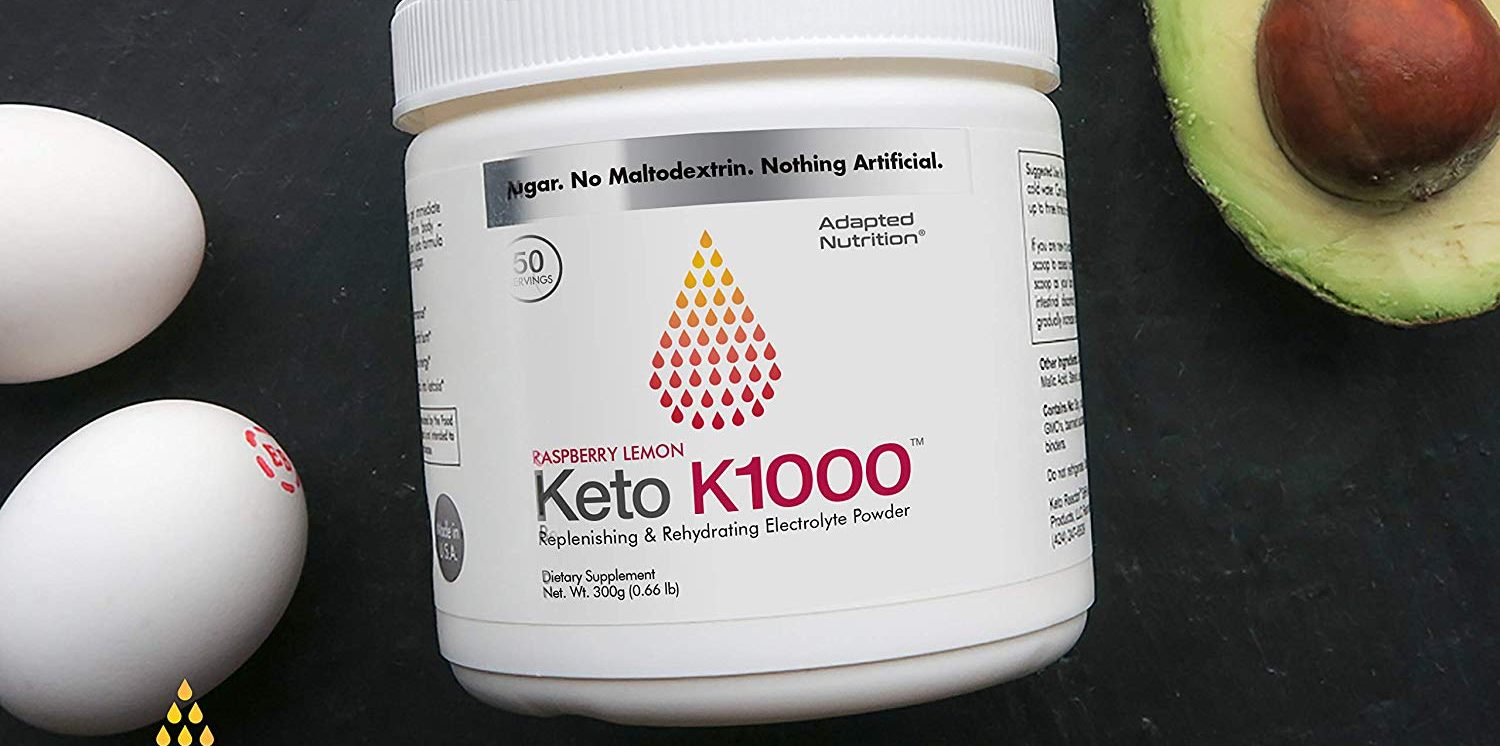 People have often said that eating a banana for the potassium will help deal with Charley horses and leg cramps. Taking Keto K1000 Electrolyte Powder from Hi-Lyte will also help nurture your legs. You can get this in orange, raspberry lemon, and watermelon, giving you options to let you figure out which one you prefer. This is complete with vitamins and minerals, as well as 1,000 mg of potassium. Drinking a mixture with this can replenish your cellular energy as well as boost your muscles and nerve function. There is no powder on the market that provides you with more potassium per drink. The recommended usage of this is one serving per day, which is one scoop per 16 ounces of water.
Keto K1000 Electrolyte Powder | Hydration Supplement Drink Mix | 50 Servings | Boost Energy & B…
List Price:
$39.95
Price:
$32.47 ($3.07 / Ounce)
You Save:
$7.48 (19%)
Available from Amazon, BGR may receive a commission
Best Vegan Powder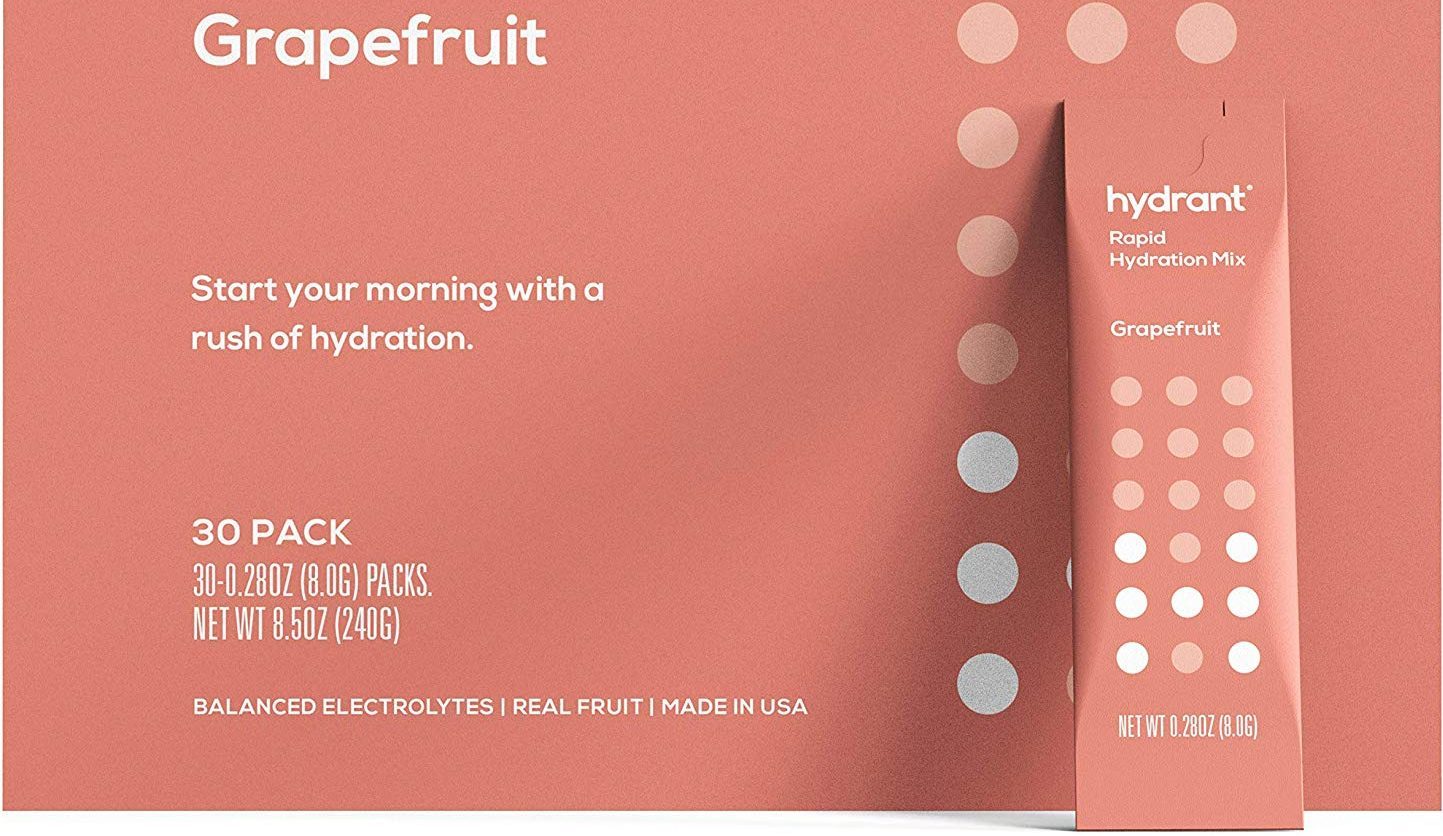 The Hydrant Rapid Hydration Drink Mix Electrolyte Powder is both vegan and gluten-free, perfect for those with special dietary needs. These come in a pack of 30 and you can choose between grapefruit, blood orange, lime, or a variety pack of the three. Drinking half a gallon of water each day is difficult, but with Hydrant, it's made a lot simpler. This is made with eight ingredients and five of them are electrolytes. It is only 20 to 25 calories per packet and helps fill you up based on ORS. You can stir and shake one packet into eight to 16 ounces of water, depending on how you enjoy the taste, and you'll be replenished in no time. If you're feeling fatigued, this will pick you up when you need it the most.
Hydrant Hydrate 30 Stick Packs, Electrolyte Powder Rapid Hydration Mix, Hydration Powder Packet…
Price:
$39.99 ($4.76 / Ounce)
Available from Amazon, BGR may receive a commission
Best Zero Calorie Powder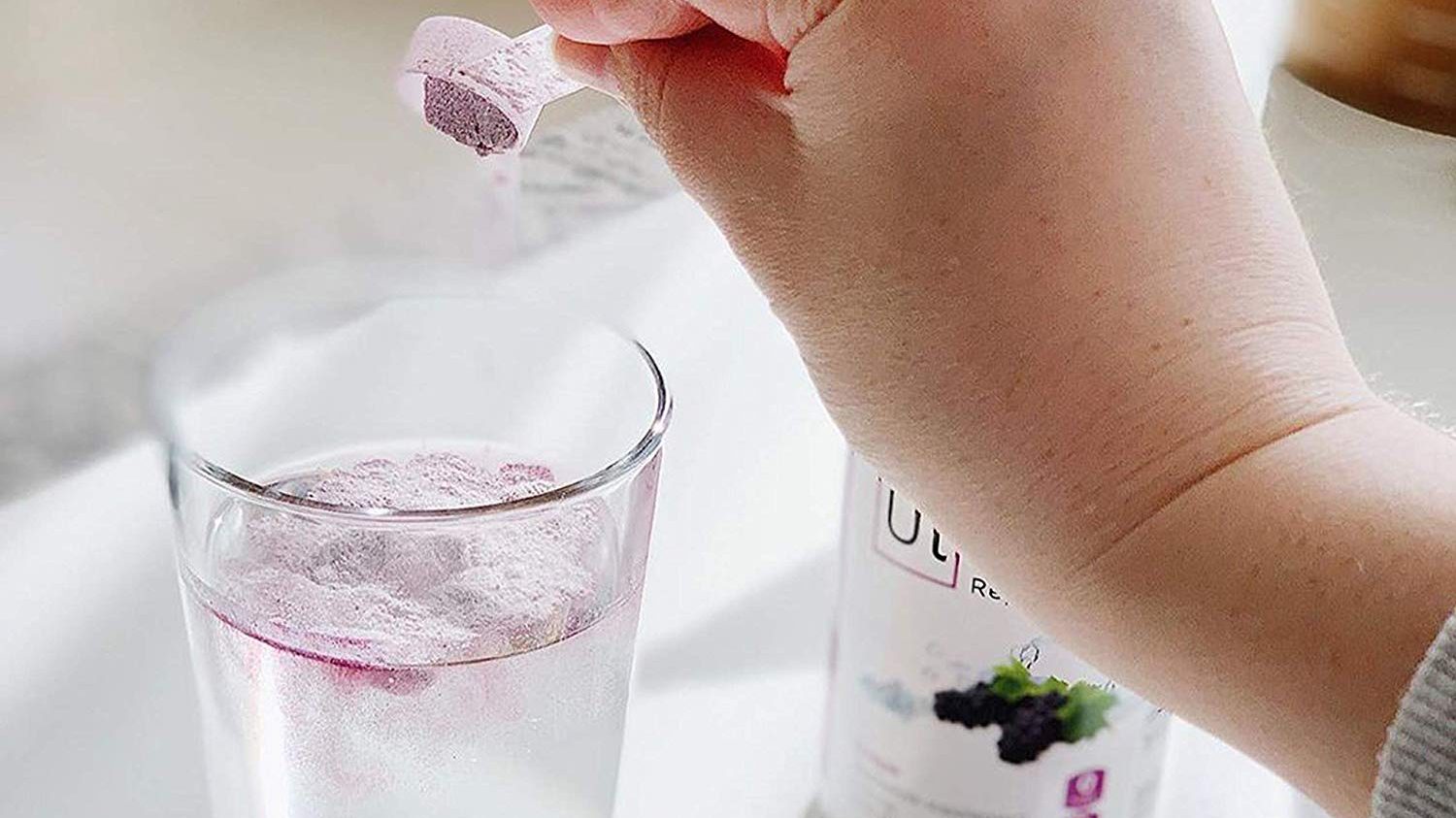 Rather than drinking sports beverages that are packed with sugars and artificial sweeteners, reach for the Ultima Hydrating Electrolyte Powder. You'll get 90 servings per container and it is a great for replacing electrolytes after activity. This is made from clean ingredients and has zero calories and zero sugar. This has plant-based colors and flavors. You can choose between cherry pomegranate, orange, grape, lemonade, or raspberry. This features lower sodium than many other electrolyte powders and it is keto-friendly and non-GMO.
Ultima Replenisher Electrolyte Hydration Powder, Grape, 90 Serving Canister - Sugar Free, 0 Cal…
Price:
$41.99 ($41.99 / Count)
Available from Amazon, BGR may receive a commission