If you purchase an independently reviewed product or service through a link on our website, we may receive an affiliate commission.
Waking up feeling stiff and uncomfortable is one of the worst ways to start a day. Experiencing aches and pains all up your back, legs, arms, and neck can mean that you slept in an awkward position or you have sore muscles and joints. While a hot shower may help wake up not only you but your muscles as well, you probably won't be able to have that warming feeling all day and your aches may return as the day wears on. A way for you to get to the root of the problem could be to get a deep tissue massage. But if you're not someone who likes scheduling an appointment at a parlor or waiting until they have an opening, there are other ways. Purchasing an electric orbital massager would allow you to enjoy relief in your own home. Your significant other can use this on you to work out any kinks and restore your body to feeling its best or you can use it yourself on your legs. Take a look at the ones we've highlighted and wake up feeling refreshed each day.
Check out our editor's pick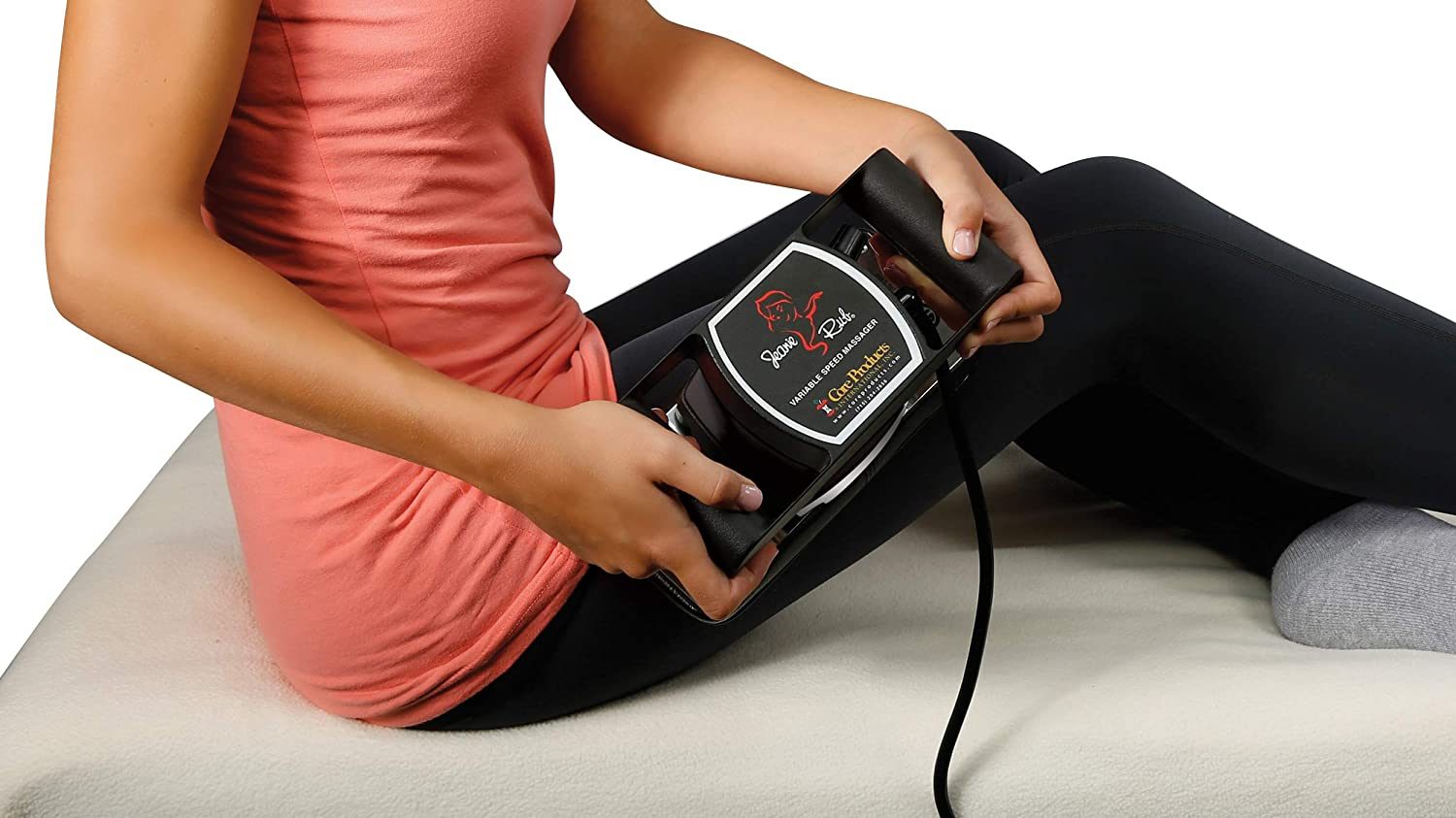 If you want a quality product that is sure to feel great all over your body, you'll love the Core Products Jeanie Rub Variable Speed Massager. This will deliver orbital action on your back and body, going around with professional quality. This is made from cast aluminum construction with a black powder coat finish that will look great and resist abrasions. You'll be able to use this for years and it requires 120V AC nominal power source to work. This has a 12-foot grounded power cord to give you an instant massage with a twist of the switch. The pad measures 4″ x 9″ and has two comfortable handles for your massager to hold while they are massaging you. This meets ANSI standards and is CSA-certified. It will deliver between 1100 and 4600 rpm of massaging action that you can control easily. You'll have a soft and deep massage.
Key Features:
Made from cast aluminum construction
Two comfortable handles
Delivers between 1100 and 4600 rpm of massaging action
Core Products Jeanie Rub Variable Speed Massager, Deep Tissue Massage, Orbital Action for Back…
List Price:
$245.36
Price:
$196.42
You Save:
$48.94 (20%)
Available from Amazon, BGR may receive a commission
Aid with trigger point therapy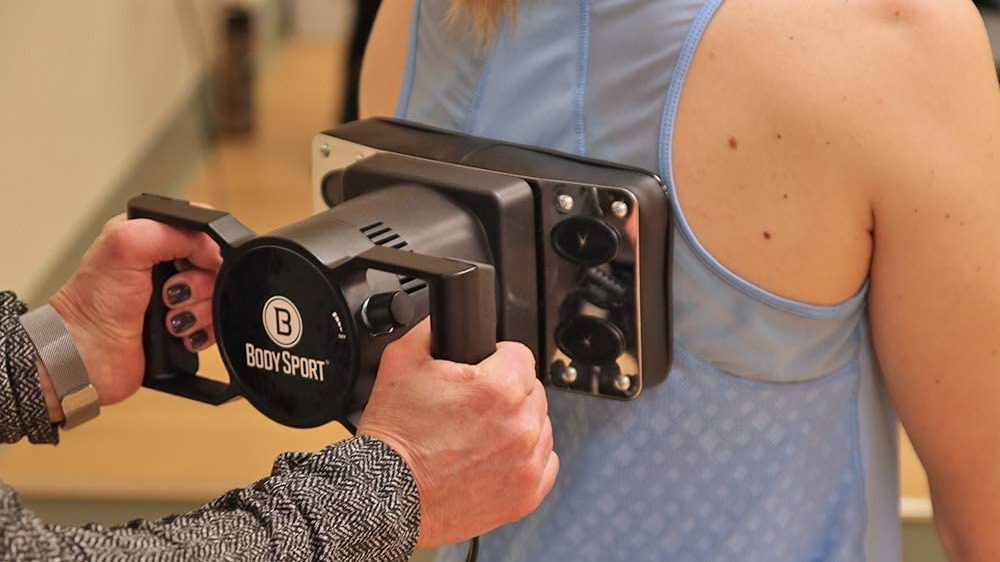 Working with dual speed controls, the Body Sport Dual Speed Professional Vibrating Massager will target pain and aching muscles. This will relieve tension and relax muscles while increasing blood flow to injured areas. It can create myofascial release in your back, buttocks, hamstrings, calves, quads, feet, shoulders and more. The low speed setting is 2800 rpm and the high speed setting is 3700 rpm. If you have trigger points, this will reduce pain in them and increase movement. Your muscles will soften and lengthen after they've been massaged with this. This is a portable and lightweight machine that can be brought where you need it.
Key Features:
Relieves tension and relaxes muscles while increasing blood flow
Creates myofascial release
Aids in trigger point therapy
Body Sport Dual Speed Professional Vibrating Massager for Pain and Aching Muscles – Premium Chi…
Price:
$129.55
Available from Amazon, BGR may receive a commission
Get a quicker massage
You may not always have an hour to sit and be massaged. For quicker massages, rely on the Thumper Maxi Pro Professional Electric Massager. This sends energy perpendicular into your tissue, penetrating through all fascial layers to relieve fatigue and tension. You'll be able to complete a full body machine in five to eight minutes, as this can target all of your muscle groups. The ergonomic handles are placed at 90 degrees for an easier time using them. The anatomically designed spheres don't need any more attachments.
Key Features:
Does a whole body massage in maximum eight minutes
Penetrates through all fascial layers
Anatomically designed spheres
Thumper Maxi Pro Percussive Massager - Deep Tissue Full Body Massager for Professional use. Ful…
Price:
$359.00
Available from Amazon, BGR may receive a commission
Ease your muscle tension
Tight muscles can make it hard to do almost anything. Adding in a massage with the Maxi Rub The Body Relaxer can help quell that. This only weighs six pounds, so you'll be able to carry it with you whenever you may need it. It is recommended by chiropractors and is used by medical specialists to calm sore muscles and ease tension in your back, neck, and all other areas. This is made from high quality materials and it is maintenance free. The handles are easy to grip to allow you or someone else a simple time controlling it. This has two speeds for a relaxing massage or an intense one.
Key Features:
Weighs six pounds
Recommended by chiropractors
Easy to grip handles
Maxi Rub The Body Relaxer Two Speed Professional Quality Chiropractic Massager, 6 Pound
Price:
$145.00
Available from Amazon, BGR may receive a commission
Softer and deeper massages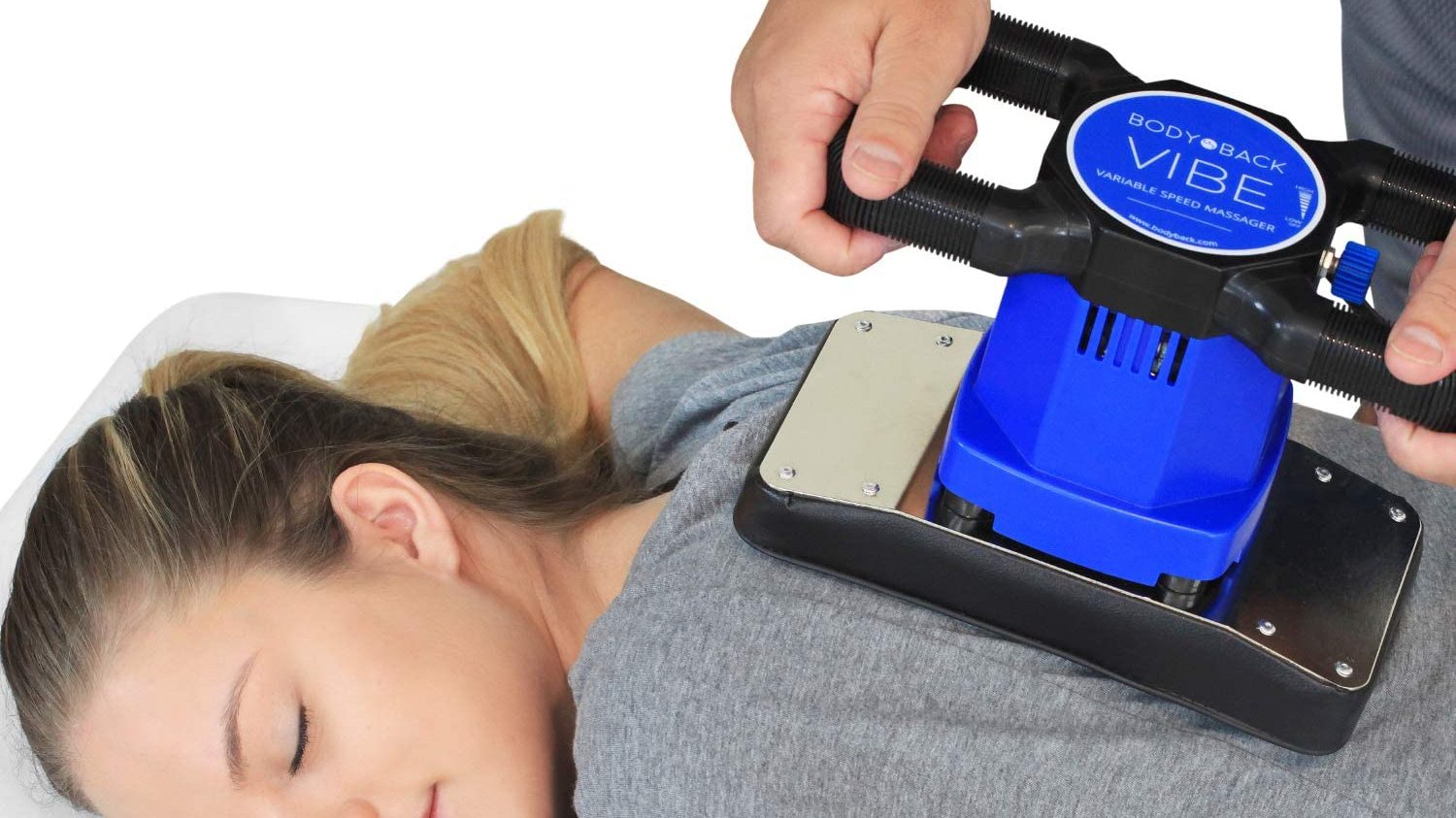 Work out the toughest knots and kinks with the Body Back Vibe 2.0 Variable Speed Orbital Massager. This has continuous, variable speeds between 640 and 4300 rpm for the perfect massage from gentle to invigorating. You can change up the intensity with a simple switch and the handles will dampen the vibrations, making it easier to hold them. The orbital motion delivers a softer and deeper massage and this can be used daily.
Key Features:
Continuous, variable speeds between 640 and 4300 rpm
Softer and deeper massage
Vibration-dampening handles
Body Back Vibe 2.0 Continuous Variable Speed Chiropractic Massager, Premium Professional Qualit…
Price:
$164.95 ($164.95 / Count)
Available from Amazon, BGR may receive a commission