Just imagine yourself twirling them around in your fingertips right before the song is about to begin. You're looking out into the crowd and you see thousands of people chanting and cheering the name of your band. You hear the "one, two, one, two, three, four" and you slam right into your set. There's no doubt that every drummer alive has envisioned that at one time or another. Whether you're one of the most famous musicians on the planet or someone who is picking up drumsticks for the first time, there's a love for music that binds you all. But your instrument of choice will only work if you have those trusty drumsticks with you. A drumstick is the life blood of the drummer's world, as it help you get the notes and beats exactly as you need them. Picking up the pace or dragging the tempo down all depends on how fast those drumsticks go. If you're learning how to play the drums and aren't sure which drumsticks to use, we've got you covered. We've found the best options out there and laid them out below. Take a look and keep dreaming of those sold out crowds.
Best 12 Pack of Drumsticks
Providing you with plenty of ammo for your arsenal, the On Stage 5B Maple Drum Sticks are made naturally. These are made from the best maple, found deep in the forests of China, making them imported specially. Using these will allow you to play at lightning tempos, as they are strong and durable. These will also stay straight, despite intense use. Each stick has been logged, air kiln dried, shaped, sanded, and sealed, meaning they're ready to go as soon as you receive them. The sticks are backed by a three-year warranty. Even if you break a few, there's still more and they are under warranty.
Best Drumsticks for Jazz
With a tear drop tip for more smooth cymbal work, the Vic Firth American Classic 5A Drum Sticks will lay down the beat. The tip is made from wood, and it allows for rich cymbal sound, so if you're picking up the pace with a jazz band surrounding you, you'll be able to scat your way through. This has a great, all-around size and weight, so it's not too heavy in your hand. It is 0.565″ in diameter, so it's not thick. It measures 16″ in length for optimal reach. This pair is made from hickory, meaning it's sturdy. The surface coating is lacquer and it's built to last.
Best Bargain Drumsticks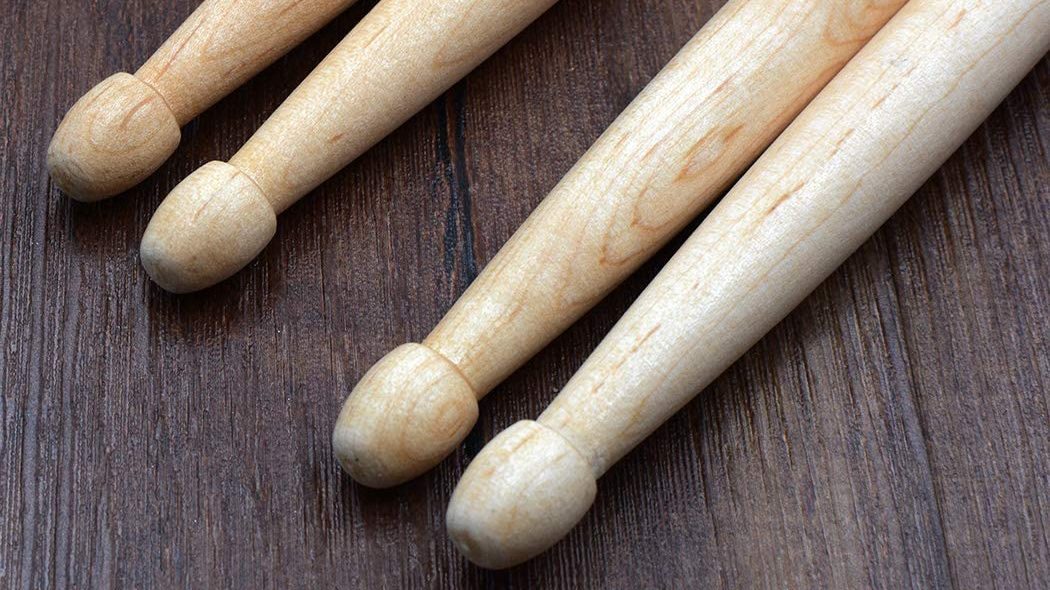 If smooth drumming is what you're passionate about, you can start with the ARLX Drum Sticks 5A Wood Tip Drumstick. You'll receive two pairs of drumsticks that are a great bang-for-your-buck option to keep your wallet happy. They are made from North American hard maple that's strong and durable. You'll get a strong sense of gravity that allows you to slide through your tunes. This has a natural finish that's comfortable and slip-resistant. You'll be able to work light and fast for jazz orchestral work. These are perfect for youth rockers and beginners. These are 15″ in length.
Best Snare Drumsticks
Adding in that rat-a-tat to a song by using a snare drum, you'll need snare drumsticks like the Donner Snare Drum Sticks 5A Classic Maple Wood Drumsticks. The water drop hammerhead is durable and corrosion-resistant. These are great for practicing drummers and beginning drummers. You'll be able to play these at lightning speeds and with high quality sound. These feel comfortable on your hand and reduce wrist fatigue. They are environmentally-friendly and non-toxic and odorless. You can get these in seven different colors: black, blue, natural, red, white, yellow, and hickory wood. This comes with four drumsticks and they are backed by a 30-day satisfaction, money-back guarantee.
Best Light Up Drumsticks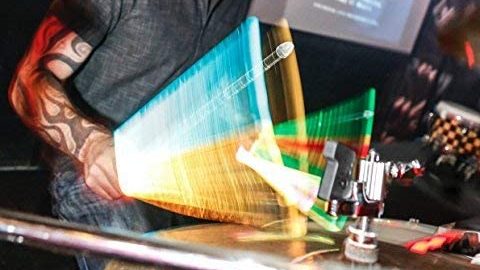 Drummers can be showmen, especially when they use the ROCKSTIX 2 PRO. These have LED lights in the drumsticks, so you'll be able to flash 13 different color effects. This creates amazing visual effects and even have a fade effect. The frosted tips add even more effects and it lights up on every beat. They are made from polycarbonate, making them ideal for marching bands, electronic and acoustic kits, as well as amateur and professional drummers.