If you purchase an independently reviewed product or service through a link on our website, we may receive an affiliate commission.
Candles are extremely versatile to use around your house. You can have them to set the mood for a romantic dinner. You can use them as decorations. They can serve the purpose of covering up odd smells or odors that are unwanted. Of course, they also just look really nice spread around a home. Candles come in many different shapes and sizes and containers, allowing you to mix and match them. If you're worried about having to clean up wax that may have dripped from the candle, you should really consider getting taper candles. Taper candles are long, narrow, cylindrical candles that have a conical tip coming up from a wider base. These are perfect to be added to candlesticks and sconces, making your dining room table an even more intimate setting. If you're looking for some taper candles, we've got you covered. Below, we've highlighted our favorite choices to help you set the right mood in your home. Let's take a look.
Best Tall Taper Candles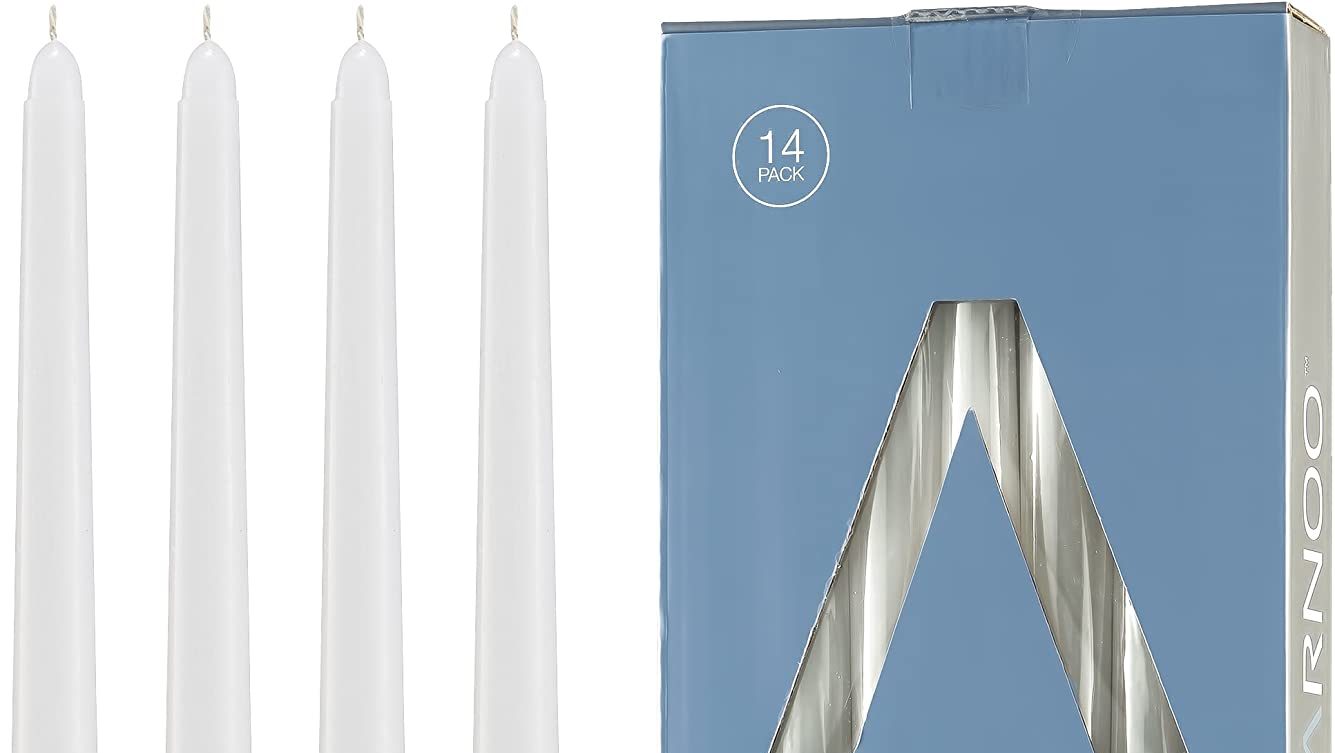 Providing you with additional height that isn't normally seen with taper candles, the Light in the Dark Taper Candles give you more ambiance. These come in sets of 14 candles that are dripless and hand dipped with quality wax to maintain their color throughout burning. We highlighted the white coloring but you can choose from blue, burgundy, cobalt, gray, green, ivory, orange, pink, purple or red as well. Each one of these is 12″ tall and 3/4″ thick while containing a 100% lead-free wick. This fits into any standard taper candlestick holder, so you won't have to go out and by a specific holder for them. These are unscented and smokeless, allowing them to fit in nicely and not be the focal point of your display. They will burn for 10 hours total, giving you a lot of flexibility for when to use them.
Light In The Dark White Taper Candles - Set of 14 Dripless Candles - 12 inch Tall, 3/4 inch Thi…
Price:
$17.50 ($1.25 / Count)
Available from Amazon, BGR may receive a commission
Best Bulk Pack of Taper Candles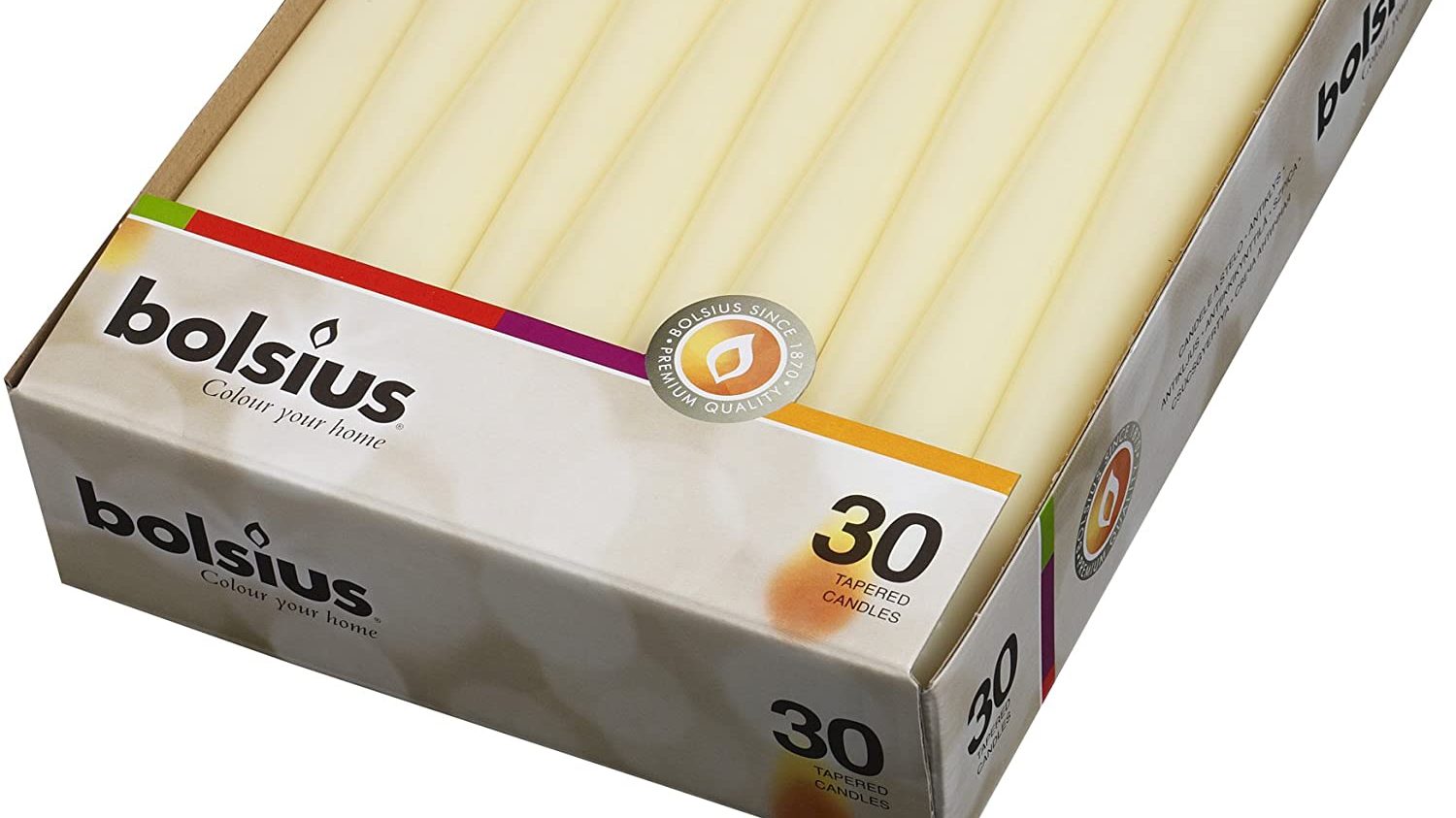 Decorating for a party, you'll know how many candles you'll need to make the decorations really pop. For larger gatherings, reach for the BOLSIUS Long Household Ivory Taper Candles. This large pack comes with 30 candles, each of them measuring 10″ long and capable of burning for up to 7.5 hours. Great for weddings, parties, spa days, home decor, and much more, these add warmth to any surroundings. They are crafted from 100% Paraffin wax and the braided wick is 100% cotton, delivering a pleasant flame. These are dipped multiple times for an elegant shine. They are unscented and have a 3/4″ base, so they'll stand up in most candlestick holders. These are backed by a 100% satisfaction guarantee.
BOLSIUS 30 Count Household Ivory Taper Candles - 10 Inches - Premium European Quality - 8 Burn…
List Price:
$28.49
Price:
$25.73 ($0.86 / Count)
You Save:
$2.76 (10%)
Available from Amazon, BGR may receive a commission
Best Mini Taper Candles
For smaller venues and more intimate settings, you should think about the Mega Candles 20 pcs Unscented Assorted Colors Mini Taper Candles. Each one is unscented and measures just over 4″ tall. These chime or spell candles can burn up to two hours and are only 1/2″ in diameter. They have a 100% cotton wick and are made from 100% Paraffin wax. You can either get them in packs of 20 or 40, depending on your needs. They come in a number of different colors and will burn consistently throughout their time, so you don't need to worry about any warping.
Mega Candles 20 pcs Unscented Assorted Colors Mini Taper Candle, 4 Inch Tall x 1/2 Inch Diamete…
List Price:
$11.99
Price:
$10.90 ($0.54 / Count)
You Save:
$1.09 (9%)
Available from Amazon, BGR may receive a commission
Best Color Variety for Taper Candles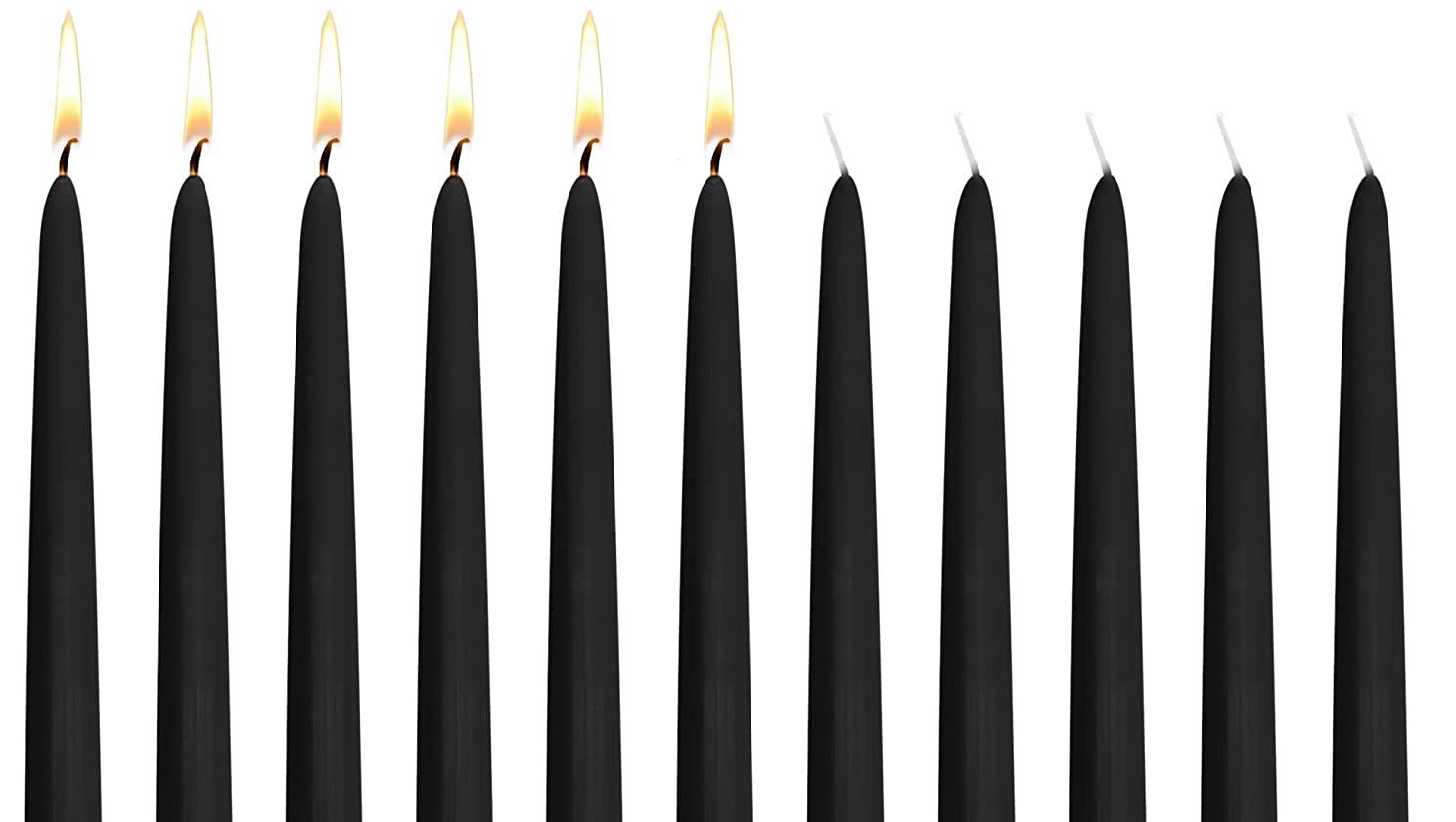 Offering elegant looks in many colors, the Higlow Dripless Taper Candles come in sets of 12. These are great for home and holiday decorations, as you can choose from 15 different colors. You can opt for aqua, black, burgundy, gold, grey, ivory, lime, metallic red, navy blue, pumpkin, purple, red, sand, silver, or yellow. These are made from quality wax that is hand dipped for an elegant look. They are dripless and smokeless for a clean burning process. This will fit standard candlesticks as well as glass taper candlestick holders.
Halloween Elegant Dripless Taper Candles 10" Inch Tall Wedding, Party, Dinner Candle Set of 12…
Price:
Available from Amazon, BGR may receive a commission
Best Beeswax Taper Candles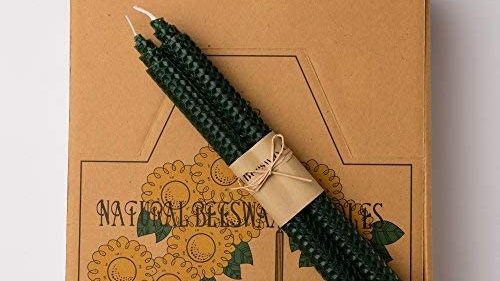 Naturally created, the Galánta & Co. ownerparty Taper Candles are tall and elegant. These are made from 100% natural beeswax and are hand rolled to elevate any occasion you choose. Provided in 100% recycled packaging, you'll be able to give these as a thoughtful gift. The honeycomb design makes for a dripless burn and the delicate honey smell is pleasant but not overpowering in any way. Each candle is non-toxic and lead-free, while the 10″ tall design will fit in almost any candlestick holder. These will burn faster than some of the other options, as their burn time is only 4.5 hours, but they are smokeless for a pleasant burn.
100% Pure Beeswax Handmade Taper Candles (Avocado Green) - 10 Inch Smokeless Dripless Pair - Na…
Price:
$13.99
Available from Amazon, BGR may receive a commission