If you purchase an independently reviewed product or service through a link on our website, we may receive an affiliate commission.
You've definitely heard the jokes about how if you touch the thermostat in the house, a dad will know immediately. Keeping lights turned off or ceiling fans off when there's nobody in the room are all classic ways to frustrate a dad, as is keeping your TV on when you aren't in the room. Now, not all dads are like this, but some of the principles of these situations probably do ring true. Nobody wants to be overspending on their energy bills each and every month and often times you'll do whatever it takes to lower those high bills, especially in the hottest and coldest months of the year. Adding a door draft guard to your doors that are leading outside will help. This will keep heat or air conditioning better contained into your home, so it doesn't leak outside, causing you to spend more money. They can slide onto the bottom of your doors and update the look of your home. If this is something that would interest you, or your dad, check out our five choices below.
Use it for doors or windows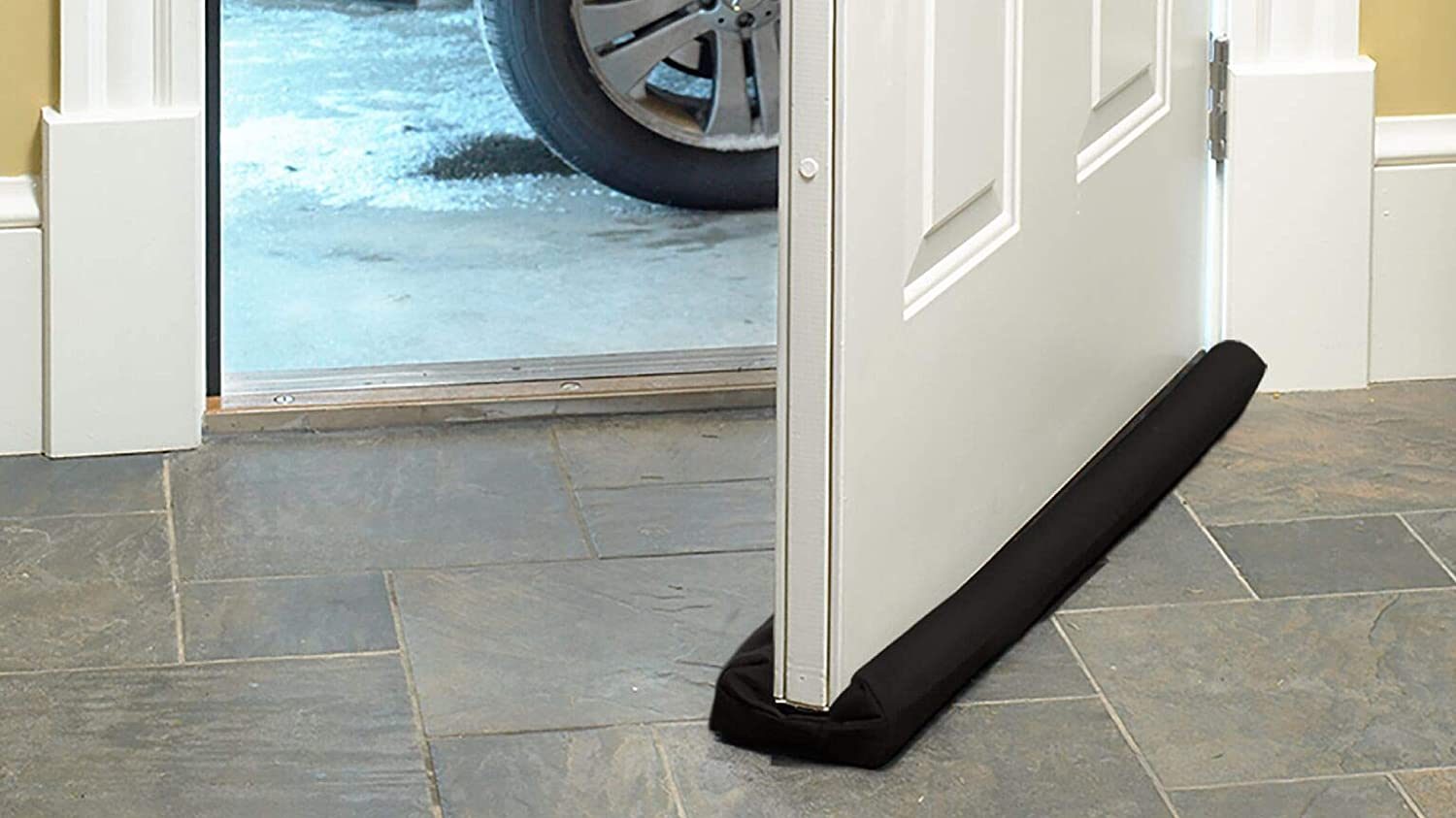 Adding Twin Draft Guard Extreme for Doors to your home is a smart decision. You can pick from five different colors to better fit into your decor: black, brown, gold, green, and navy. This will provide you with insulation all year long and it has a patented design that slides in front of windows or doors to block cold air from entering. It also keeps cold air conditioning from exiting your home. This can be used to fit under doors up to 36″ wide, as it measures 8.27″ x 4.53″ x 17.91″. There is a hook and loop closure that is adjustable to help it remain on your area. It is compatible with all types of flooring, from hardwood to linoleum or carpet.
Key Features:
Fits under doors or windows
Hook and loop closure
Keeps cold air from entering with patented design
Twin Draft Guard 60232-DNA Energy Saving Under Door Draft Stopper, Single, Black
Price:
$16.99
Available from Amazon, BGR may receive a commission
Block the inside and the outside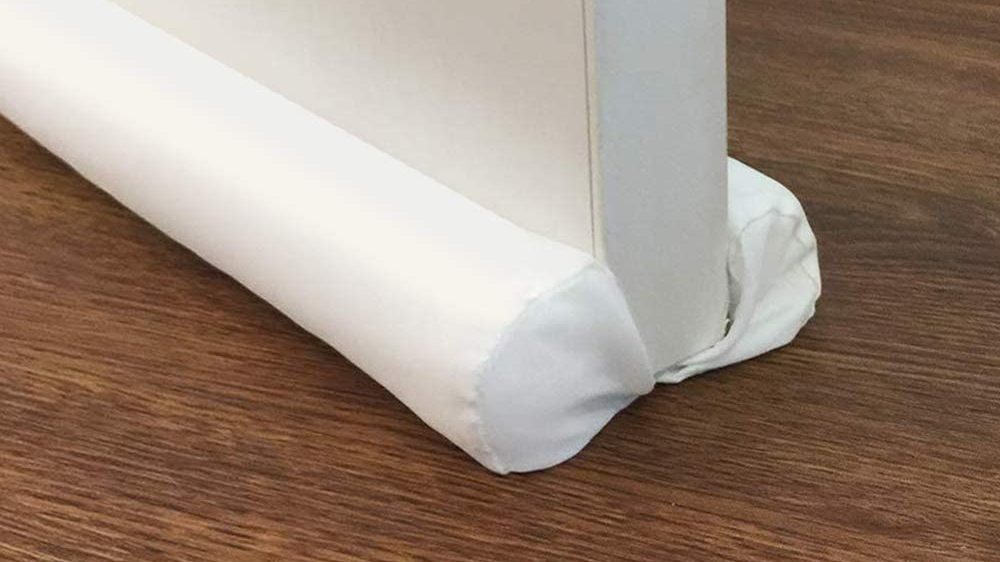 Providing cushioning on either side of the doors, the MAXTID Door Draft Stopper is double-sided for better protection. This reduces drafts and cold air to lower your energy bill. This is an adjustable draft blocker that can cover between 32″ and 38″ and it also covers gaps up to 1.4″ under a door. You can choose between black, brown, grey, or white to compliment your home. You can just simply slide it under the door and it will wrap around both sides.
Key Features:
Adjustable draft blocker
Covers between 32″ and 38″
Slide it under the door
MAXTID Door Draft Stopper White Double Sided Draft Block Sound Proof Blocker Cold Air Stopper -…
List Price:
$25.99
Price:
$19.99
You Save:
$6.00 (23%)
Available from Amazon, BGR may receive a commission
Don't worry about leakage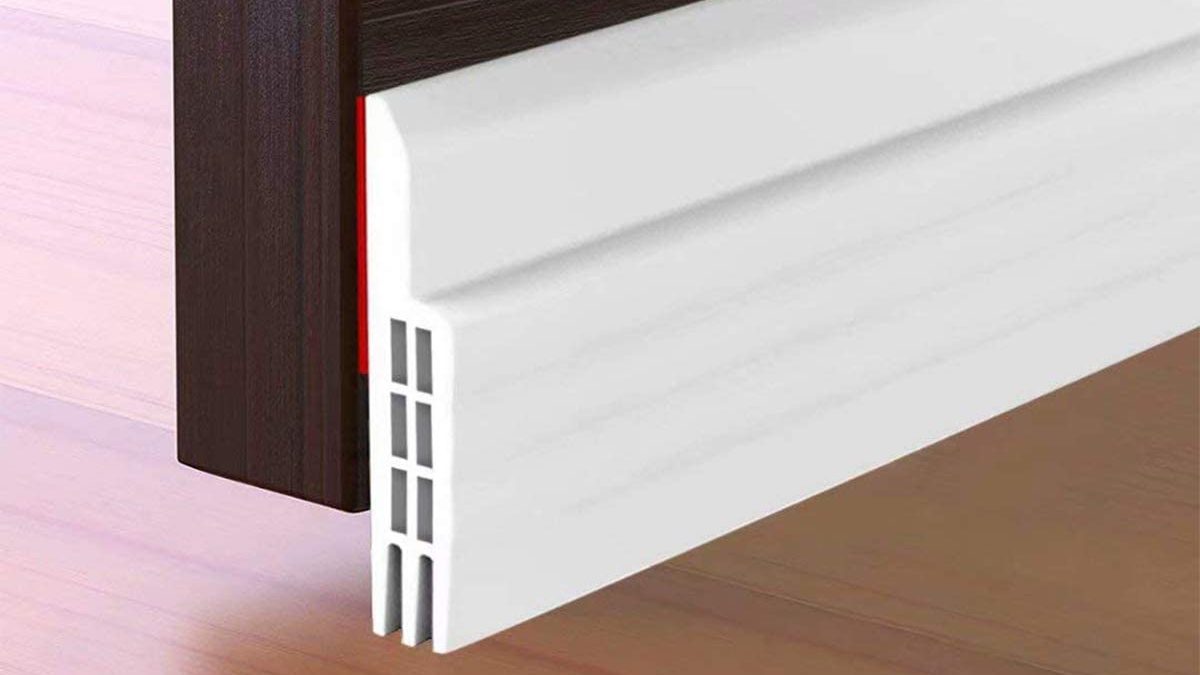 The Suptikes Door Draft Stopper fits most door types. It measures 2″ x 39″ and fits gaps up to 1″. This is a self-adhesive door draft blocker that works great for exterior and interior doors. You can use it for the garage, front door, patio door, or going into your bedroom or basement. This prevents leakage of air conditioning and heating, so you don't have to waste money pumping more into your home. This will also block against odors and noise, making your home more peaceful.
Key Features:
Works great for exterior and interior doors
Prevents leakage of air conditioning and heating
Blocks against odors and noise
Suptikes Door Draft Stopper Under Door Seal for Exterior/Interior Doors, Strong Adhesive Door S…
List Price:
$11.99
Price:
$8.99
You Save:
$3.00 (25%)
Available from Amazon, BGR may receive a commission
Fit in with your aesthetic
You'll love the amount of color options offered for the VISEMAN 36 Inch Under Door Draft Stopper. There are 10 choices to pick from and you'll love the styles they show. There is Nylon-cotton Coffee, Nylon-cotton Black and White, Nylon-cotton Beige, Khaki, Grey, Coffee, Checker Red, Checker Ink, Checker Blue, and Black. It is great for blocking fumes and noise and the tube can be cut if it needs to be made more narrow. The door draft stopper easily moves with the door and glides over the carpet. It can be quickly cleaned and put in the washer.
Key Features:
Comes in 10 colors
Great for blocking fumes
Machine-washable
VISEMAN 36 Inch Under Door Draft Stopper-Twin Door Draft Blocker Guard,Double Sided,Machine Was…
Price:
$9.99
Available from Amazon, BGR may receive a commission
Keep pests out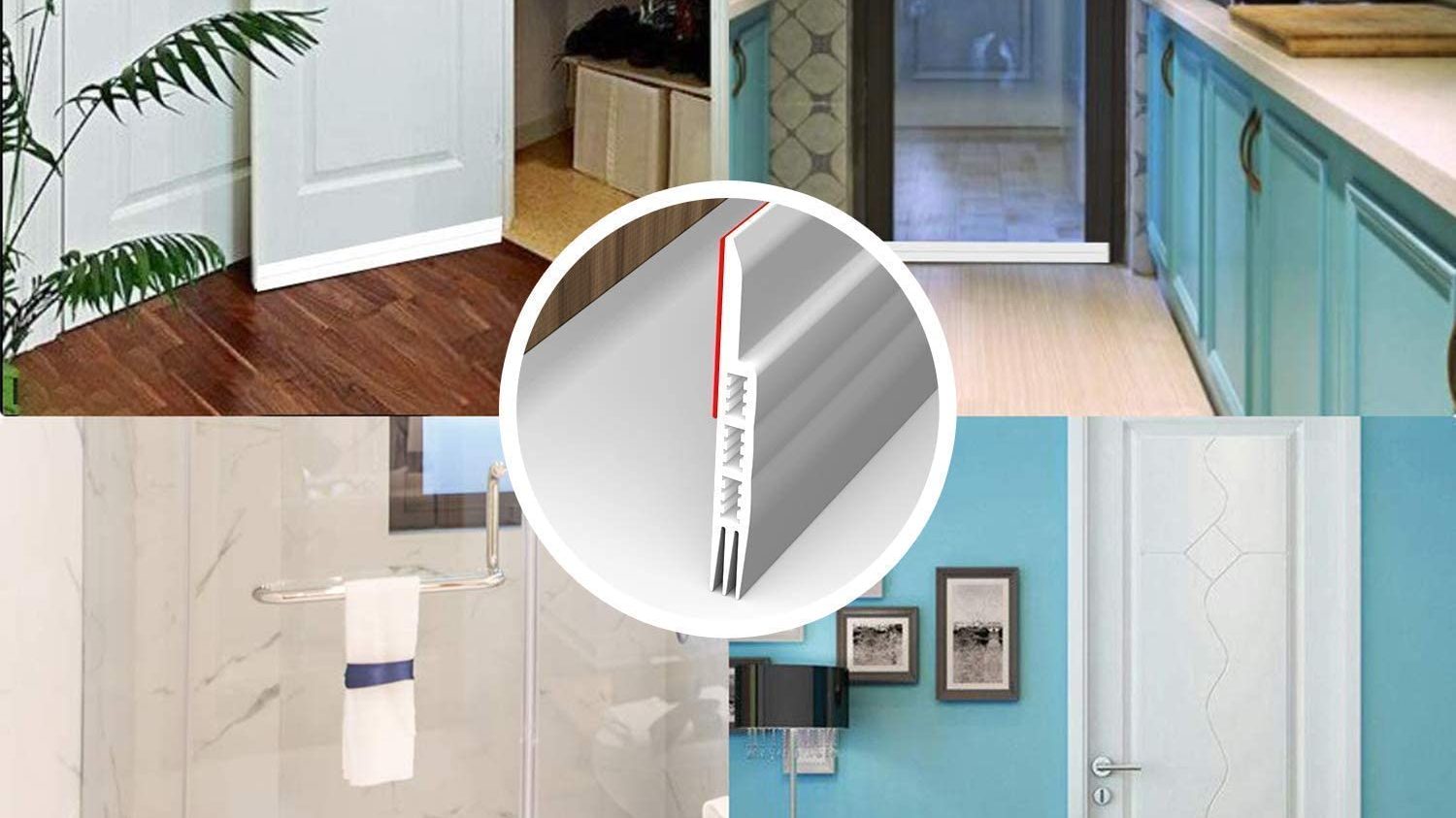 If you're found an infestation in your home, utilizing the Holikme 2 Pack Door Draft Stopper can help. That's because these fill 1.9″ of gap and measures 39″ in length. You'll be able to reduce energy costs and they are easy to install. They are offered in five different colors and fit almost any type of door. They are made from pure silicone that is non-toxic.
Key Features:
Reduce energy costs
Easy to install
Fills 1.9″ of gap
Holikme 2 Pack Door Draft Stopper Under Door Draft Blocker Insulator Door Sweep Weather Strippi…
List Price:
$11.95
Price:
$8.95
You Save:
$3.00 (25%)
Available from Amazon, BGR may receive a commission