If you purchase an independently reviewed product or service through a link on our website, we may receive an affiliate commission.
Having a dog is a great excuse to go on long walks, as walks are a great way for your dog to get exercise. One of the biggest needs a dog has is getting enough exercise, so bringing him or her out with you makes all the sense in the world. Plus, this will limit the amount of accidents that happen in your home. But while you're out on your walks, often times, nature calls for your pup. When that does occur, you need to be prepared to clean it up. Carrying around dog waste bags is a must, as you can get fined if you don't. Plus, you'll become known as the person around your neighborhood as the owner who doesn't clean up after their dog. Having waste bags allows you to dispose of their poop in a quick and easy manner. If you have a dog and are running low on your supply or are thinking about getting a dog, we've done some homework for you and identified our choices for the best dog waste bags on the market. Take a look and then take your good boy or girl on a walk.
Best Leak-Proof Bags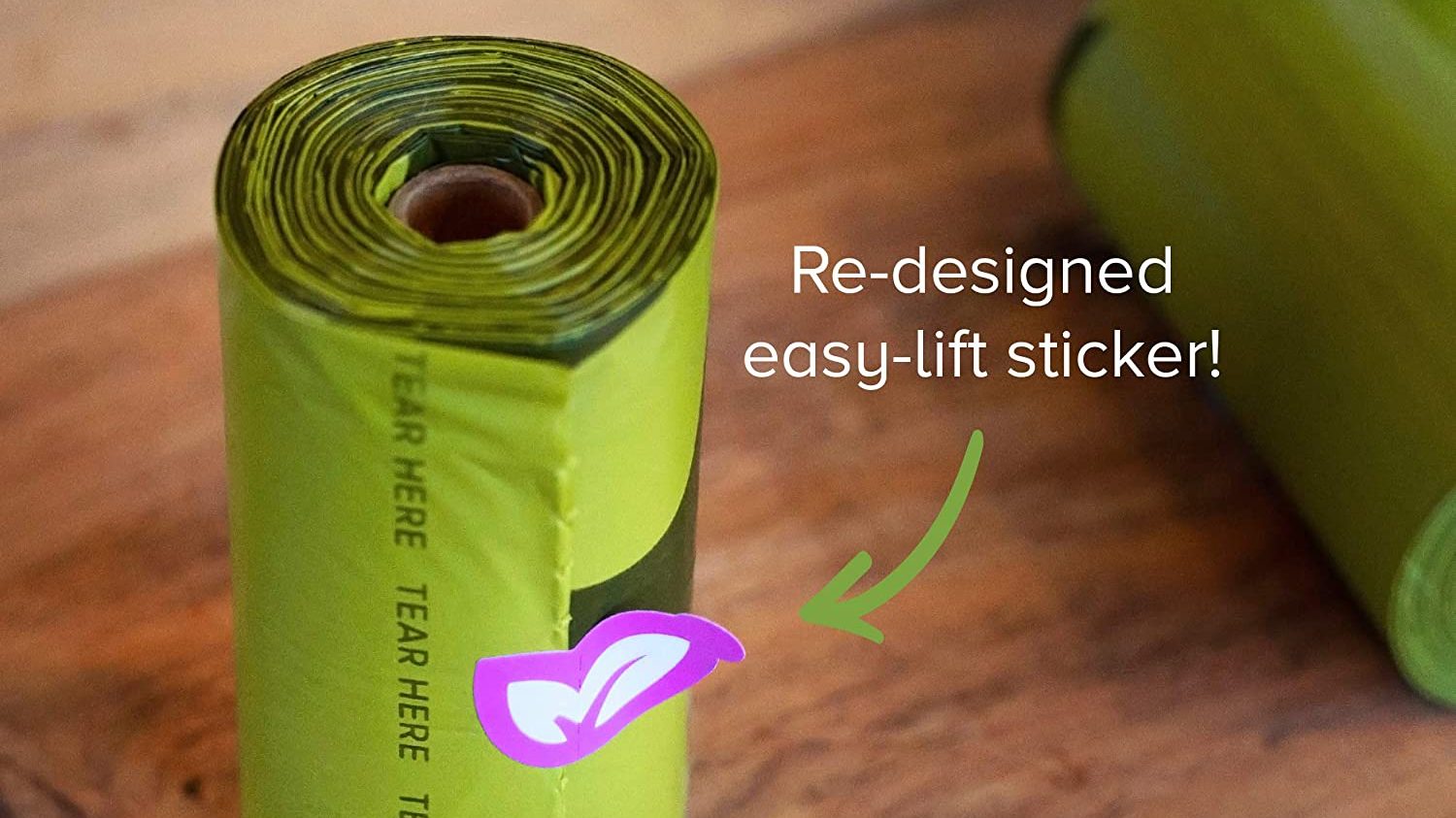 The last thing you want to have happen after you've cleaned up your dog's mess is for the bag to start leaking. With the Earth Rated Dog Poop Bags, that won't be a problem. These 9″ x 13″ bags are 100% leak-proof to keep your hands and clothes safe. This comes in either a pack of 120 bags on eight rolls or a pack of 270 bags on 18 rolls. You can get these with a lavender scent or with no fragrance. They are simple to open and even easier to tie securely, so you can enjoy a stress-free walk with your pup. Each one is made from recycled materials as is the roll core, so it's environmentally-friendly to use these.
Earth Rated Dog Poop Bags, Guaranteed Leak Proof and Extra Thick Waste Bag Refill Rolls For Dog…
List Price:
$14.99
Price:
$13.99
You Save:
$1.00 (7%)
Available from Amazon, BGR may receive a commission
Best Extra Thick Bags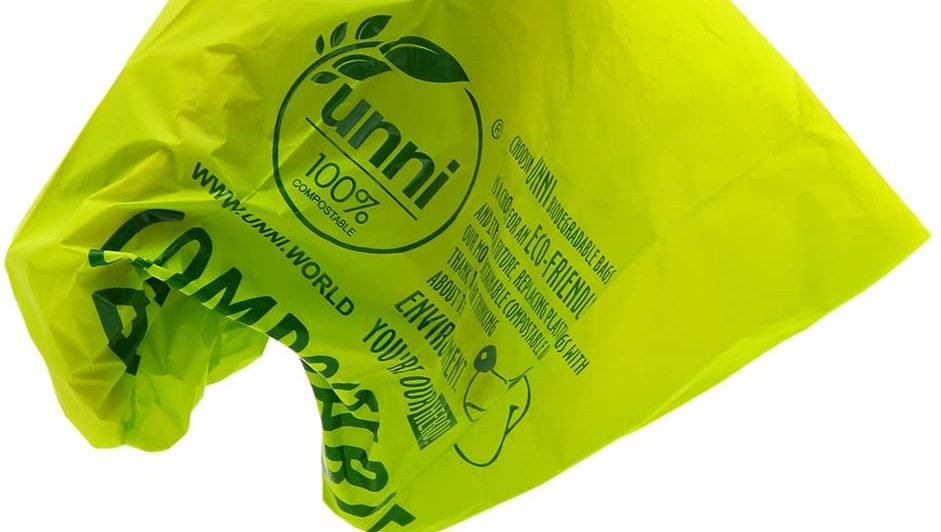 You rarely want to have to reach for two bags to clean up a mess. You'll never have to if you have the UNNI 100% Compostable Dog Poop Bags. These are extra thick and hold up to 0.8 milliliters. They are certified compostable, meaning they are 100% biodegradable. They are made from plant starches and contain no polyethylene. These bags are durable, non-toxic, easy to use, and great for the environment. Store these 9″ x 13″ bags in a cool, dry place and they should last you up to nine months. These will help you save the planet as well as save you from any mess getting on you.
UNNI 100% Compostable Dog Poop Bags, Extra Thick Pet Waste Bags, 120 Count, 8 Refill Rolls, 9x1…
Price:
$9.95 ($0.08 / Count)
Available from Amazon, BGR may receive a commission
Best Unscented Bags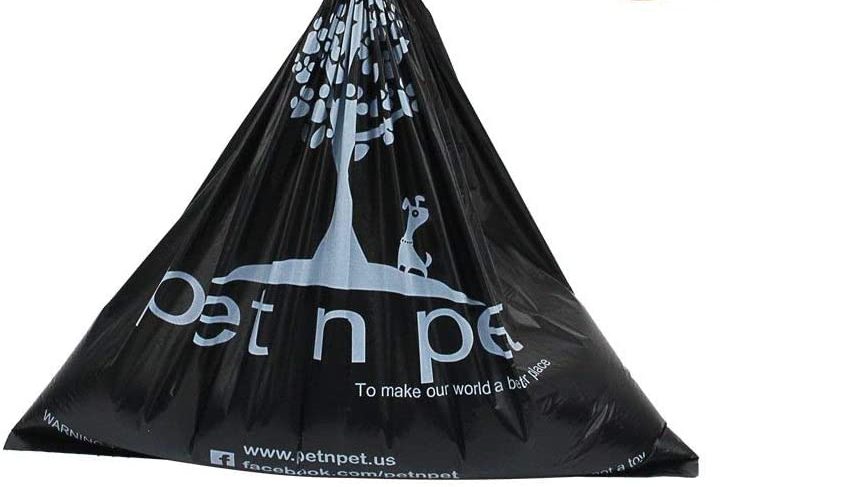 If you aren't a fan of a scented garbage bag, chances are you won't be a fan of a scented dog poop bag, which is why we've highlighted the PET N PET Earth-Friendly 1080 Counts 60 Rolls Large Unscented Dog Waste Bags. This comes with 1080 dog bags, so you'll be set for a long time. They all measure 9″ x 13″ and are easy to tie and carry around with you. They are unscented and durable, so you can open them on your hand, pick up the waste, close it up and tie it. These rolls will fit most dispensers that you keep on your leashes. There is a paper tube inside the roll that can be discarded afterwards. There's enough space to secure the knot and they are heavy-duty, promising not to leak.
PET N PET Dog Poop Bag USDA Certified 38% Biobased Poop Bags 1080 Counts 60 Rolls 9x13 Inches D…
List Price:
$24.99
Price:
$21.99 ($21.99 / Count)
You Save:
$3.00 (12%)
Available from Amazon, BGR may receive a commission
Best Scented Bags
Conversely, if you do not want to smell the stink of your dog's messes, you can opt for the Petmate Arm & Hammer Easy-Tear Disposable Waste Bag Refills. These are freshly scented and feature activated baking soda in order to eliminate odors. These fit standard dispensers and are two times thicker than grocery bags. They are easy to bring along with you on long walks and they come in packs of either 90 or 180 bags. They are tough on odors for you and your pet.
ARM & HAMMER Dog Waste Bag Refills, Assorted Colors, 180 Count
Price:
$8.53 ($0.05 / Count)
Available from Amazon, BGR may receive a commission
Best Large Pack of Bags

Setting you up so you're never without a bag, the Downtown Pet Supply Dog Pet Waste Bags large supply comes with 2,200 bags. This is the largest option that they have, as you'll receive 110 rolls with 20 bags per roll. This also comes with a leash clip and a dispenser that's shaped like a bone to keep with you on your walks. Each bag is marked with perforation for easy ripping and they are unscented. The large bags measure 12.5″ x 8.5″ and are guaranteed to be leak-proof.
Downtown Pet Supply - Large Dog Poop Bags with Dog Leash Clip and Poop Bag Dispenser - Cat Litt…
Price:
$42.99 ($0.02 / Count)
Available from Amazon, BGR may receive a commission