If you purchase an independently reviewed product or service through a link on our website, we may receive an affiliate commission.
Training a puppy is a pretty difficult task, as each dog learns a little bit differently. While you may have trained many puppies before, the next one could not respond to many of your tricks. Once you are able to get your pup to listen to you, it makes dog owning so much more enjoyable and fun. Initially on, if you're having trouble with house training your dog, you may want to help yourself out so your furniture doesn't get ruined. Putting a diaper on your dog can aid you as you train them and will protect your belongings. These are also a good idea for dogs that are in heat, are sick or incontinent, or get excited and urinate because of the excitement. We've highlighted our choices for the best dog diapers on the market to help you in your training process. Let's take a look at our picks.
Best Unisex Pack of Diapers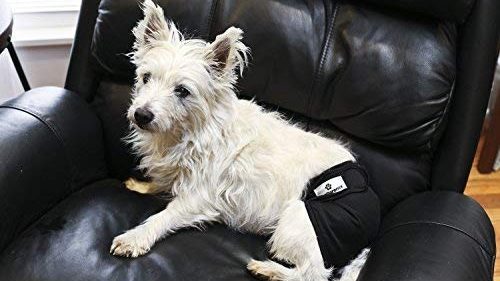 The Pet Parents Washable Dog Diapers 3pack of Durable Doggie Diapers come in five different sizes. Allowing you to outfit your dog whether they are extra small, small, medium, large, or extra large, you'll be able to cover them. These are easy to use and are meant for either male or female dogs, as the muted colors help blend into the dog's fur. This pack comes with a silver, brown, and black diaper or you can get a three pack that's all in black. These washable diapers are more economical and environmentally friendly than disposable ones. The diaper pad is sewn into the diaper and the outside is waterproof, preventing any leakage. This is what protects your carpets, rugs, and furniture. The elastic tail hole design provides a snug and leakproof fit. The Velcro closures are quick and easy to secure and fasten, plus they won't stick to your dog's fur. The precise stitching and quality interior will keep these durable for a long time.
Pet Parents Washable Dog Diapers (3pack) of Doggie Diapers, Color: Natural, Small Dog Diapers
Price:
$21.99 ($7.33 / Count)
Available from Amazon, BGR may receive a commission
Best Washable Female Diapers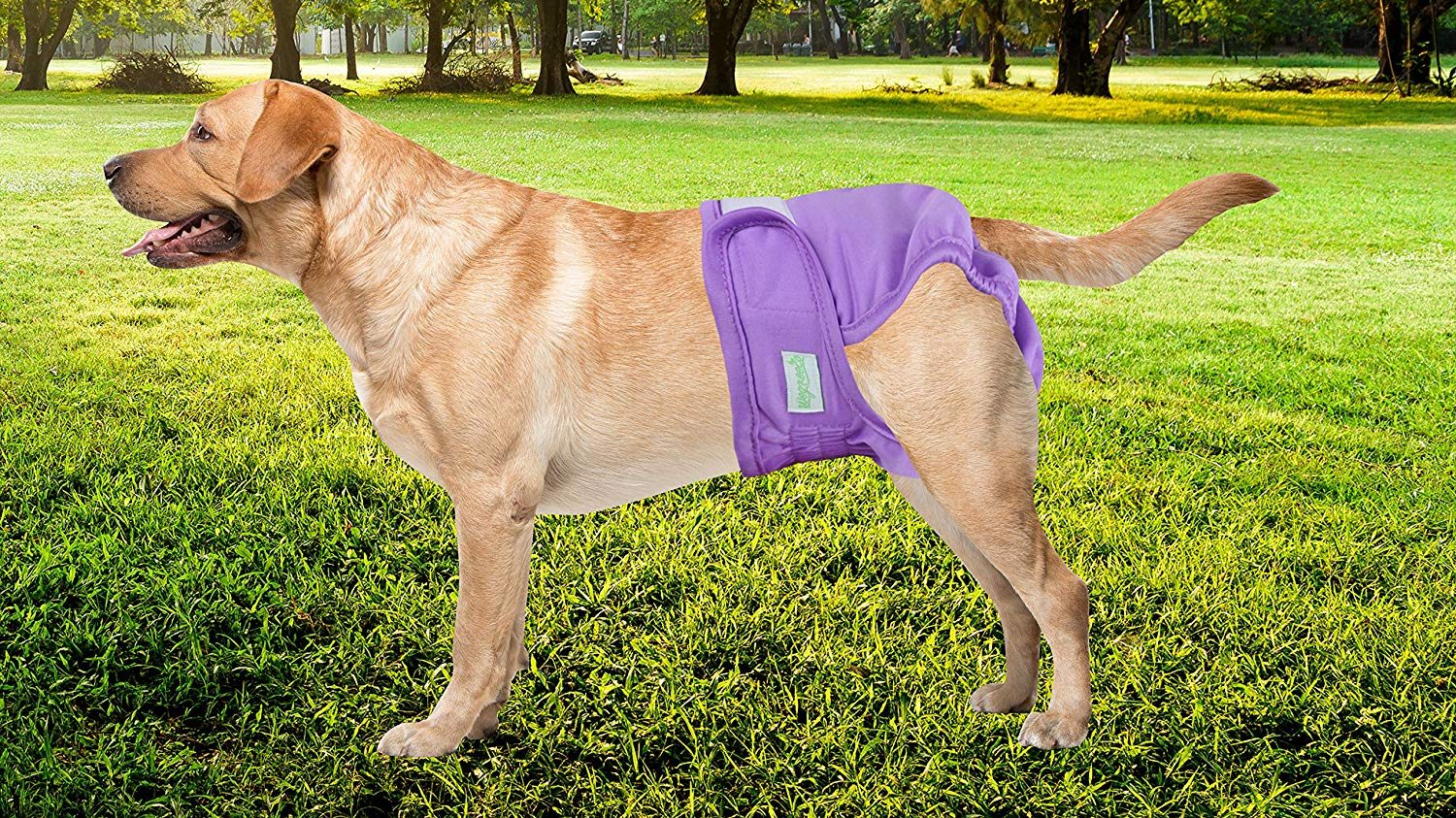 Giving your freedom of mind while they are running around, the wegreeco Washable Female Dog Diapers are comfortable for your female puppy. You can get these in five sizes, ranging from small to XXL. They also come in six different color patterns, such as bright color, cheetah print, fancy, inspiring, natural color, and vigorous. You'll get three diapers per pack and they are very easy to wrap around your dog. These washable diapers are soft, comfortable, and proven to last a long time. In order to increase the comfort level for your puppy, the design of these diapers do not have any crinkly or uncomfortable texture to them, like some disposable diapers do. These are also super absorbent and had a sewn in pad to prevent any leakage.
wegreeco Washable Reusable Premium Dog Diapers, Small, Bright Color, for Female Dog, Pack of 3
Price:
$13.99 ($4.66 / Count)
Available from Amazon, BGR may receive a commission
Best Washable Male Diapers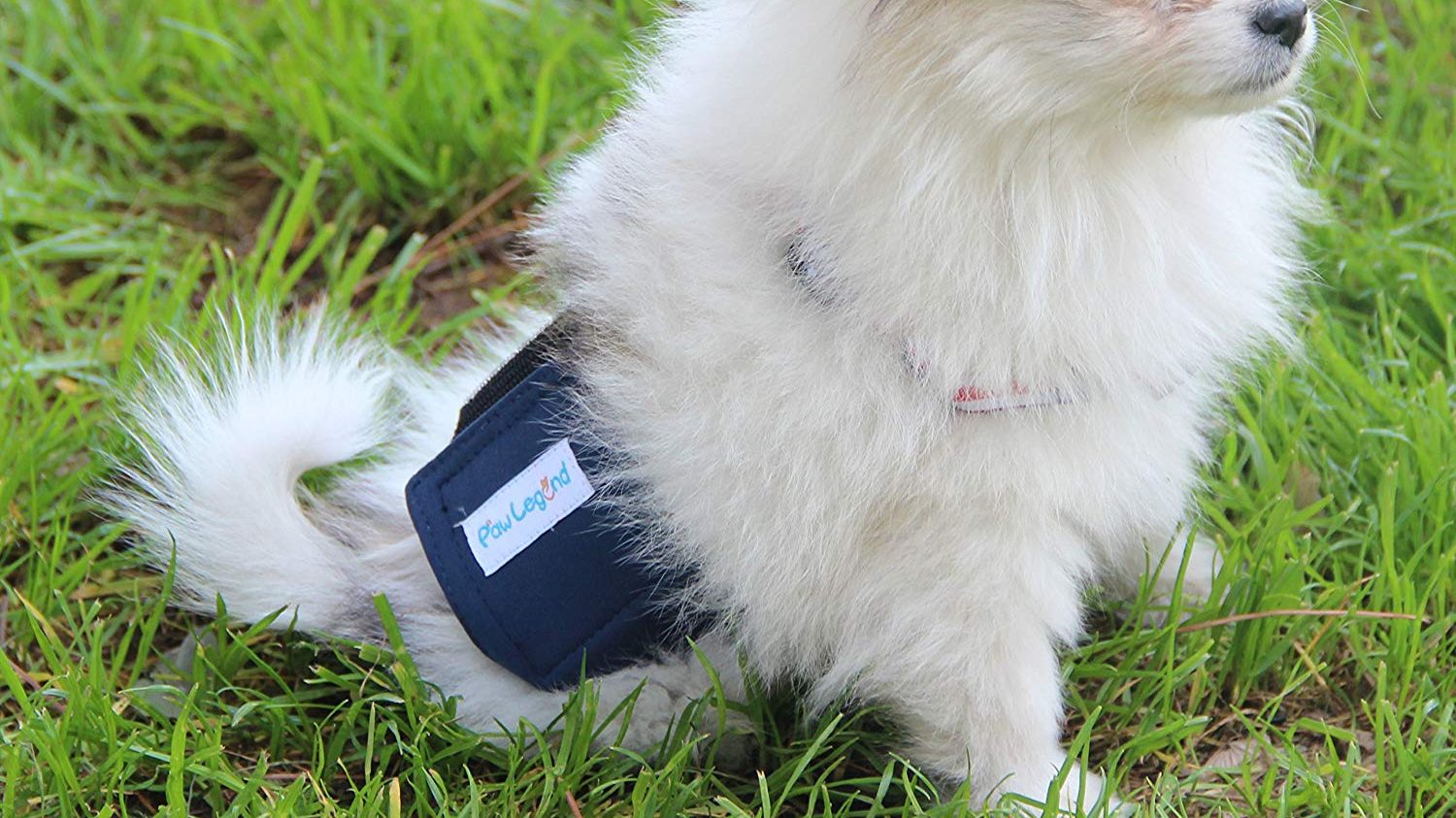 The Paw Legend Washable Dog Belly Wrap Diapers for Male Dogs are so comfortable, your puppy won't want to take it off. There are many different sizes to choose from, so make sure you measure your dog prior to buying these. You can choose between four different colors for your three-pack set: modern, miracle, classic, and black. These are made from prime materials and they increase the comfort abilities for your little guy. The hook and loop closures are quick and easy to secure and will remain sticky for the duration of you using these. They will stay in place while your dog moves, keeping them tight and secured. The inner layer has a sewn-in pad and the outer layer is 100% waterproof to prevent leaks on chairs, upholstery, rugs, carpets, and floors. You can just throw these in the washing machine without any issue.
Paw Legend Washable Dog Belly Wrap Diapers for Male Dog (3 Pack,Army,Grey,Navy,Small)
List Price:
$18.99
Price:
$11.99 ($4.00 / Count)
You Save:
$7.00 (37%)
Available from Amazon, BGR may receive a commission
Best Disposable Female Diapers
If your female dog is in heat, they're likely to need a diaper like the OUT! Disposable Female Dog Diapers. These have a super absorbent core that quickly wicks moisture and keeps dogs dry while the leakproof side barriers will keep any liquids contained inside the diaper. You can buy packs of either 14, 16, or 32, depending on how long you'll need them. The best part about these is that it will let you know when they are wet by changing colors, so you'll know when it's time to change the diaper. You can reposition the fastener, so that it stays snug and it won't catch your dog's fur. They come in three different sizes, so you can choose which one works for your puppy the best.
OUT! Pet Care Disposable Female Dog Diapers | Absorbent with Leak Proof Fit | XS/Small, 16 Coun…
Price:
Available from Amazon, BGR may receive a commission
Best Disposable Male Diapers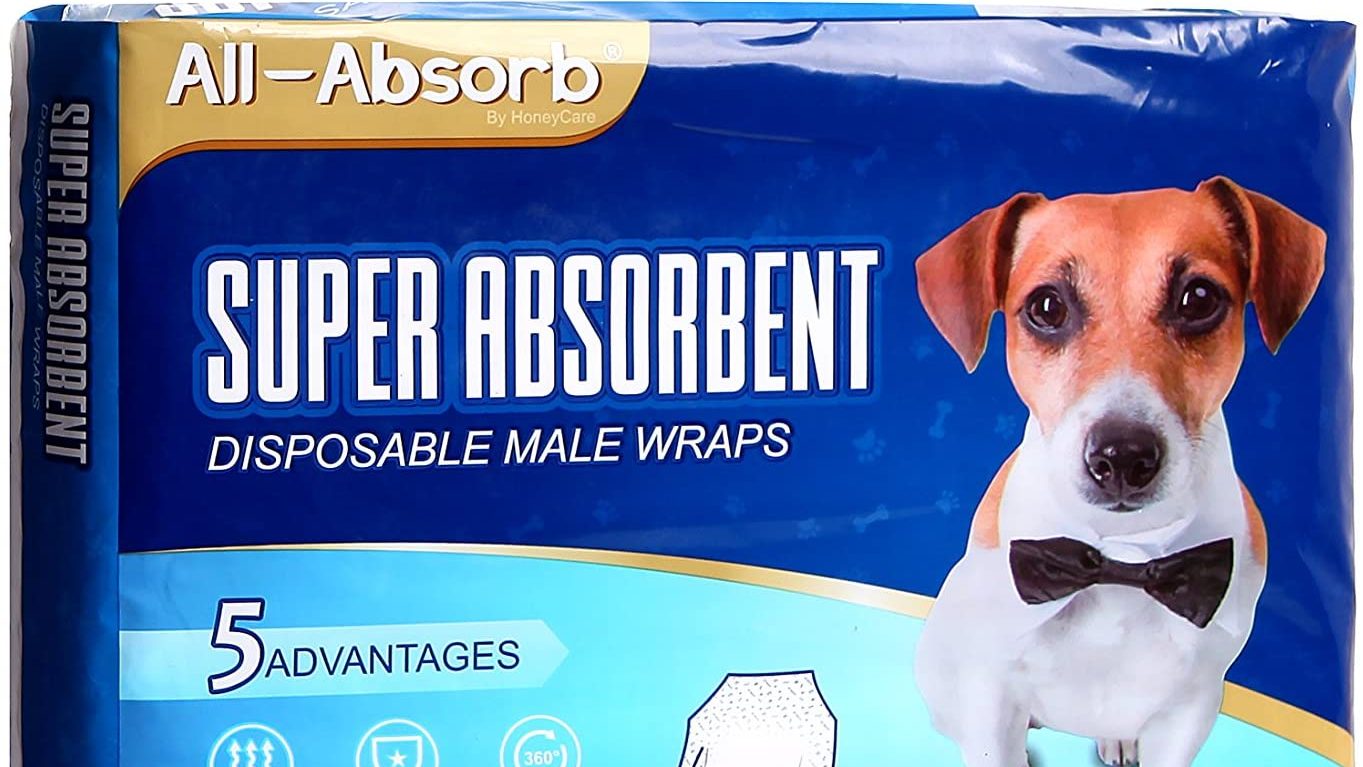 Providing you with 50 diapers to meet your needs, the All-Absorb A26 Male Dog Wrap is a great purchase. Even in hotter climates, these work well, as they have a breathable outer layer to help your dog stay drier. The leakproof protection barriers and absorbent core prevent any unwanted spills. The fabric is stretchy and will fit securely. The colors will change on the outside when your dog leaks in it, so you'll know that it's time for another one to be put on. These are designed to fit dogs with a 12-18 inch waist.
All-Absorb A26 Male Dog Wrap, 50 Count, Small
Price:
$17.99 ($0.36 / Count)
Available from Amazon, BGR may receive a commission