If you purchase an independently reviewed product or service through a link on our website, we may receive an affiliate commission.
We all have looked in the mirror and seen something about our appearance that we aren't crazy about. Whether it's a zit, some freckles, our hair line, or another body part, you aren't alone if you want to improve your features. But rather than going to any drastic measures to get the results you're looking for, you should try some safer and less intrusive alternatives first. If you're looking to clear up some dark spots in your face or skin, you need some dark spot remover. This will help brighten your skin and correct some of the dark spots left from acne scars, hyperpigmentation, melasma, sun spots, or age spots. These serums and creams can help you get the skin you've wanted, but which ones are the best for you? We've done some homework and come up with our picks for the best dark spot removers for your face.
Best Serum with Hydroquinone
Hydroquinone is known to lighten dark spots on the skin and the Admire My Skin Ultra-Potent Brightening Serum is made up of two percent of it. This helps brighten and fade dark spots as the acids gently peel dark spots to reveal brighter skin. You can use this once or twice a day, depending on how you're seeing results. This will provide effective results in four weeks, guaranteed. This is considered to be more effective than other hydroquinone creams and melasma treatments and contains more effective ingredients. Included with the 2% hydroquinone is Salicylic Acid, Azelaic Acid, Lactic Acid, and Vitamin C. You can start by using this every other day and work up to using it daily and then twice a day, if ordered so by your physician. This has the highest amount of hydroquinone without needing a prescription. After using this for four weeks, your complexion will be much smoother and more evenly toned.
Admire My Skin Dark Spot Corrector Remover for Face - Brightening Serum Fade Cream - Melasma Tr…
Price:
$24.99
Available from Amazon, BGR may receive a commission
Best Serum to Reduce Melanin Production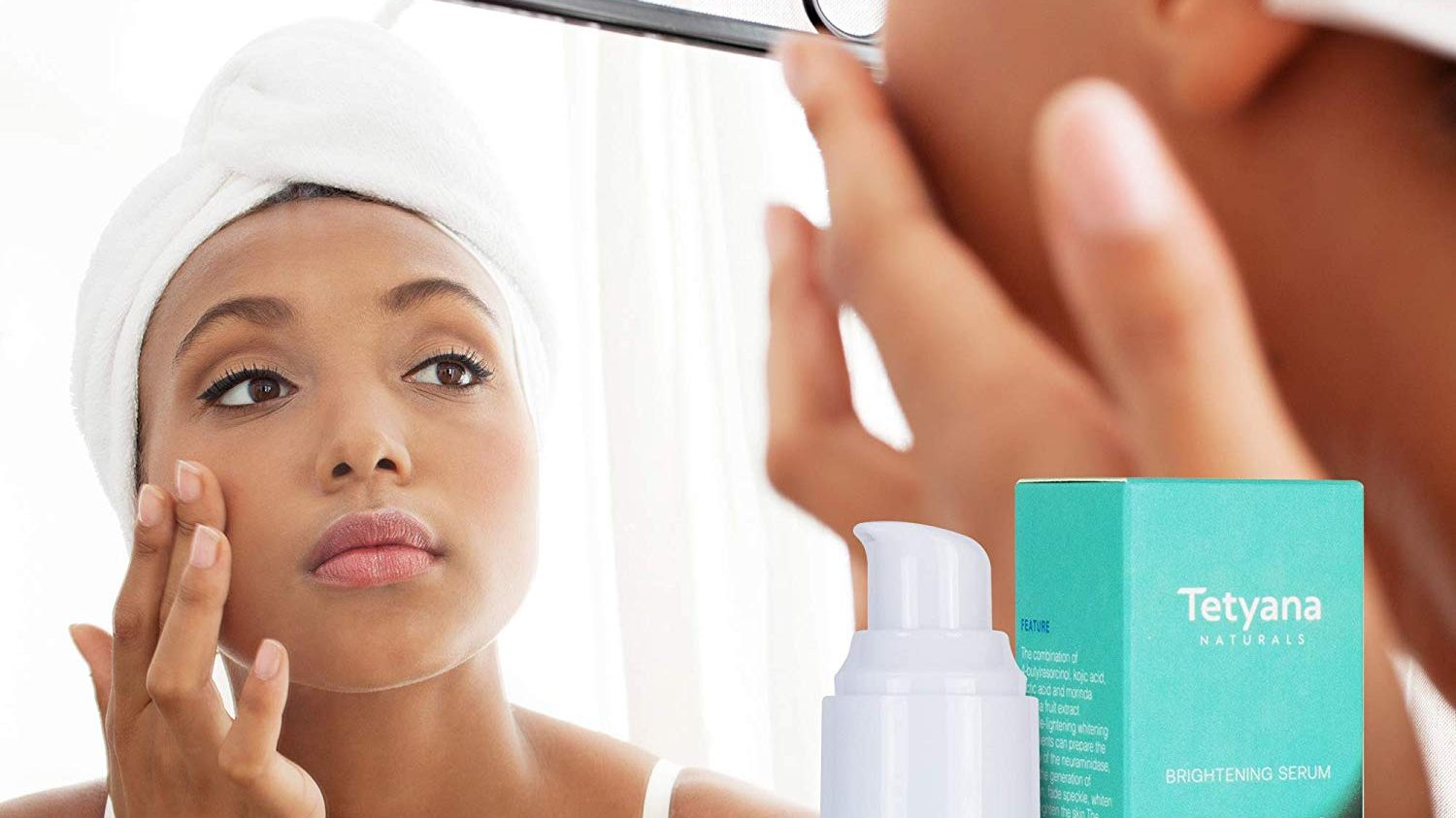 Reducing the tanning of skin is made possible when you use Tetyana Dark Spot Corrector Brightening Serum for Face and Body. This contains powerful and effective ingredients that penetrate deeply into the skin to remove acne scars, dark spots, age spots, freckles, and sun spots. This helps give your skin a brighter and more even tone. You can use this on your face and body, as it's safe for all over. It can target dark spots on your arms, legs, between your thighs, knees, elbows and more to give you a more even complexion. It contains 4-Butylresorcinol, Kojic Acid, Lactic Acid, Salicylic Acid, and Morinda Citrifolia extract that work together to decrease melanin production in your skin. This also helps nourish damaged skin and dry skin. These continuously provide nutrients needed to delay the appearance of premature aging like wrinkles and dark spots. You'll have brighter and more rejuvenated skin and you should avoid any sun damage. You'll be able to fade freckles and make your skin feel more elastic. All you need to do is put a little bit on your dark spot and pat it a few times with your finger to apply it.
Tetyana Dark Spot Corrector Brightening Serum For Face and Body-effective Ingredients with 4-Bu…
Price:
Available from Amazon, BGR may receive a commission
Best Serum to Use Day and Night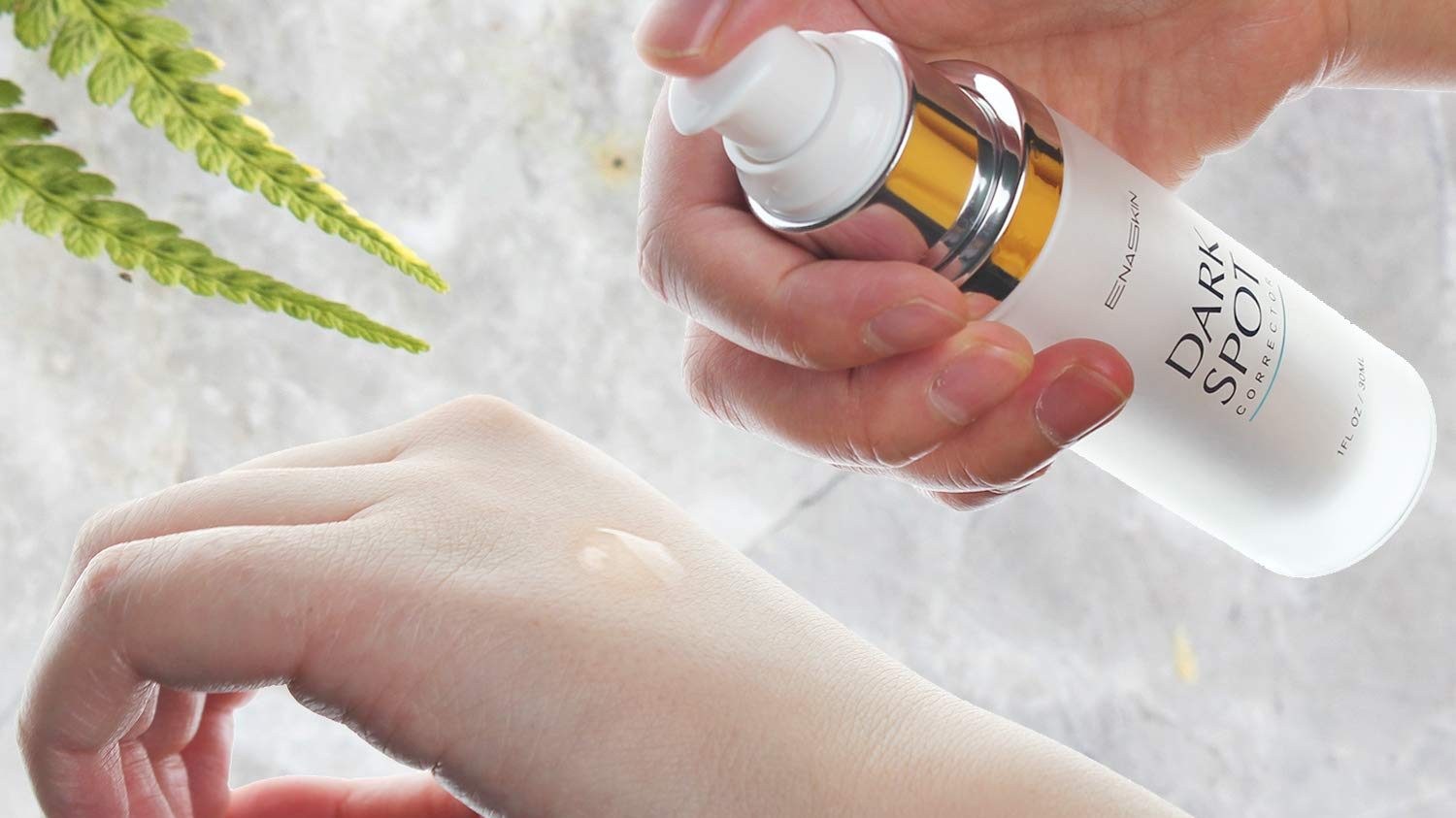 For a serum that you can use all over your body and can be used during the day or at night, check out the EnaSkin Dark Spot Corrector Remover for Face and Body. This is formulated with advanced anti-spot technology, as it has intensive and comprehensive skin tone correcting abilities. It also includes a powerful, anti-irritant boosting compound to keep your skin looking smooth. The ingredients are 4-Butylresorcinol, Kojic Acid, Lactic Acid, Salicylic Acid, and Morinda Citrifolia extract to help enlighten your skin. This is developed for multiple skin tones and types and will help defend against future sun spots and damage. By day, it amplifies skin's natural luminosity and by night it significantly reduces the look of dark spots, sun spots, post acne marks, dullness and redness. This will target different types of spots, including dark and defined to scattered ones around your body. The serum will make your skin look beautiful and radiant if you use it daily. This will improve the skin barrier's health and will reduce the likelihood of future dark spots if it is used according to the instructions.
EnaSkin Dark Spot Corrector Remover for Face and Body, Formulated with Advanced Ingredient 4-Bu…
Price:
$22.90
Available from Amazon, BGR may receive a commission