If you purchase an independently reviewed product or service through a link on our website, we may receive an affiliate commission.
Depending on if you're a morning person or not, waking up can be a joyous daily experience. Jumping out of bed and pulling open your curtains gives you the briefest glimpse at the beautiful sunrise. That is, until the curtains flop back closed again because you didn't tie them back. But if you want more than just a few seconds of sunlight, curtain tiebacks are a must for your home. These will keep your curtains open, for when you want to let a little light into your home. These work for all kinds of curtains, even blackout curtains if you're a night owl who likes to sleep during the day (you can use them in the mid afternoon then). There are different kinds of tiebacks to choose from, so we've highlighted our favorites below. Get ready to wake up day or night and look out your window with these curtain tiebacks.
Best Magnetic Tiebacks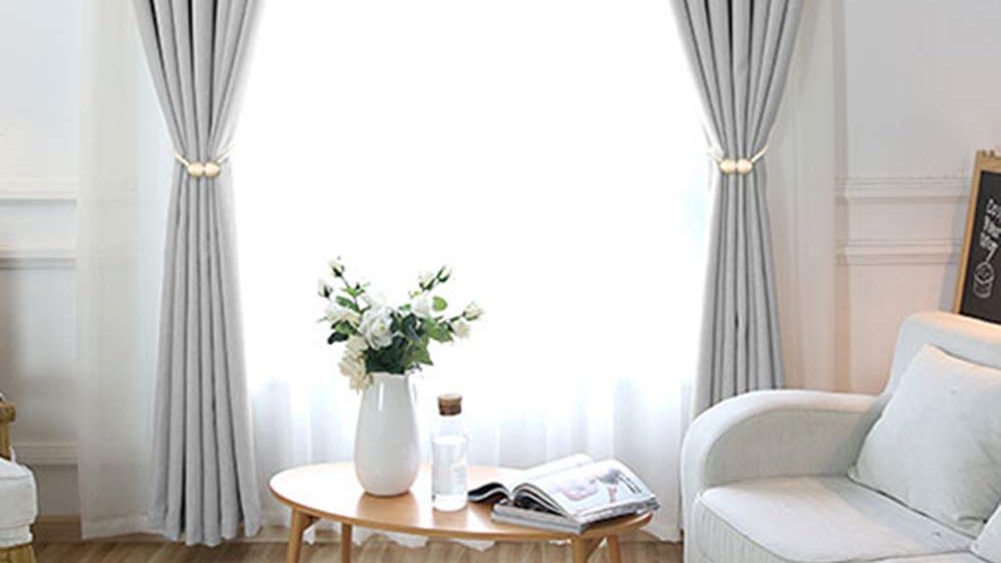 Providing you with plenty of opportunities to enjoy the sun, the DEZENE Magnetic Curtain Tiebacks are extremely convenient to use. You don't have to worry about gathering and tying. All you'll need to do is wrap them around the curtains and stick the magnetic ends together. There's no drilling or holes required for you to make. There's no preparation or setup needed. These tiebacks are also strong enough to keep your curtains held back for as long as you want. Providing a simple but stylistic look, the tiebacks are modern and can be featured in any room of the house. They come in different colors and sizes, but we suggest the best of the bunch, which is the four pack that measure 16″ long each in either chocolate, black, bronze, burgundy red, chartreuse, deep grey, light grey, navy, pink, purple, tan, teal, white, or wine red. They come packaged in a transparent box and can be used to hold back heavier shower curtains, patio doors, or even sliding door curtains. Each one of these is backed by a 180-day warranty, so you'll be able to give them nearly a six month trial run if you want to see how they work in your home.
DEZENE Magnetic Curtain Tiebacks,The Most Convenient Drape Tie Backs,Decorative Rope Holdback H…
Price:
Available from Amazon, BGR may receive a commission
Best Rope Tiebacks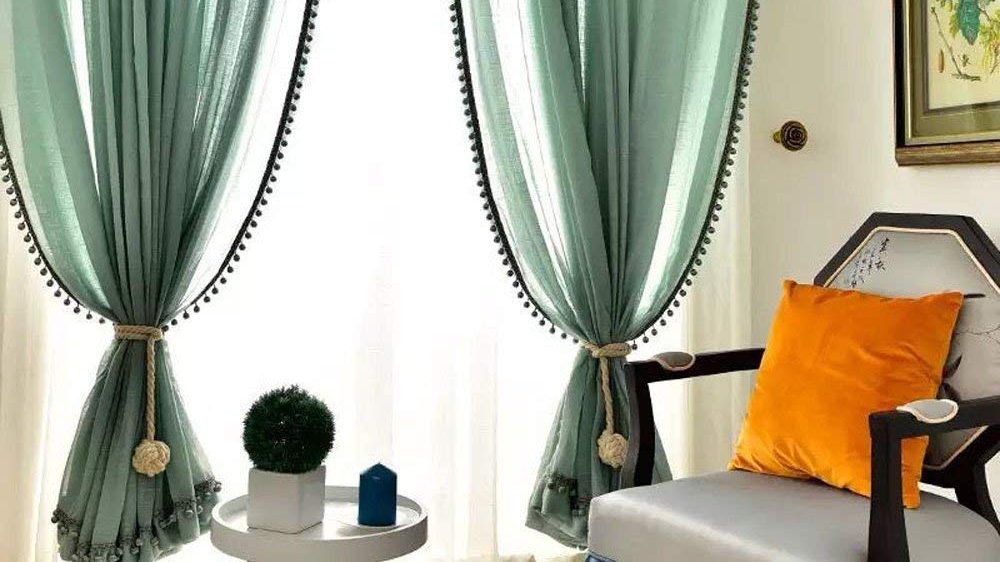 If a magnetic tieback isn't what you're looking for and you're looking for a more rustic or nautical type look, check out the Melaluxe 4 Pack Curtain Tiebacks. These are made from natural cotton thread and measure 22″ long. The diameter of the ball at the end of the rope is 2.75″. The knot with the ball is only on one end, so you need to wrap it through itself to hold. This won't require any holes to be drilled and any installation. There's no need for wall hooks to be set up. This adds some flair to your ordinary room, as it will hold back even the heaviest of curtains. This pack comes with four ropes, allowing you to tie back multiple curtains in either one room or multiple rooms. You can choose between 14 different colors: beige, black, grey, light coffee, navy blue, orange, purple, red, rope beige, rope grey, royal blue, tassel grey, white, or yellow. You can match them in your rooms or mix and match to give your home even more character. You can also tie them in three different patterns in the rope, as there's a heavy knot ball at one end, a tassel knot at one end, or just as a simple pulled rope. Each one weighs just over a pound, so they aren't hard to use.
Melaluxe 4 Pack Curtain Tiebacks - Heavy Duty Curtain Rope Tieback, Handmade Rural Decorative C…
List Price:
$22.99
Price:
$19.99
You Save:
$3.00 (13%)
Available from Amazon, BGR may receive a commission
Best Wall Hooks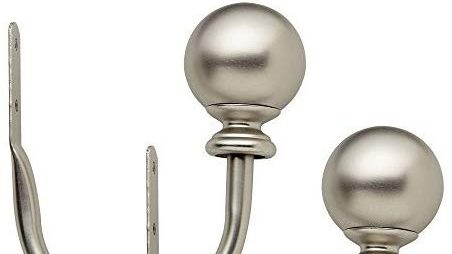 Rather than relying on something tying back your curtains, just slide them behind wall hooks such as the Bali Blinds Generic Holdbacks. You'll get two holdbacks, which allow you to keep your drapery pulled back from your window to let light in. Each one is capped with a decorative ball to add a little more style to the room. You can get these in four different colors, as you'll be able to choose from satin nickel, white, glossy black, and bronze. All of the mounting hardware is included, so you won't need to provide anything for the job other than a drill or screwdriver. Each one weighs 0.32 ounces, so they aren't heavy to hold and aren't hard to install. If you really like the way they look in your home, you can get multiple sets for different rooms.
Bali Blinds Generic Holdbacks, Satin Nickel
List Price:
$18.99
Price:
$10.16
You Save:
$8.83 (46%)
Available from Amazon, BGR may receive a commission