If you purchase an independently reviewed product or service through a link on our website, we may receive an affiliate commission.
Coffee is often times the first thing people drink when they wake up in the morning. Sometimes, it even happens before you're dressed or before you've said a word to another person. There are obviously many different ways to drink the various different kinds of coffee that are out there. But at the end of the day, when people are asked how they take their coffee, it most often comes down to with or without milk, creamer, or sugar. If you're someone who can't stand the taste of black coffee and like to have a touch of milk or creamer, you're going to need a dispenser. Especially if you're throwing a dinner party or a get-together, you want to have creamer and milk out for your guests. They can come in vessels or glasses small or large, so it really is your choice as to what kind of aesthetic you're looking for. We've hand selected three of our favorites to help you in your quest to never have to sip black coffee if you don't like it. Let's take a look at our picks for the best creamer dispensers.
Best Creamer Pitcher Set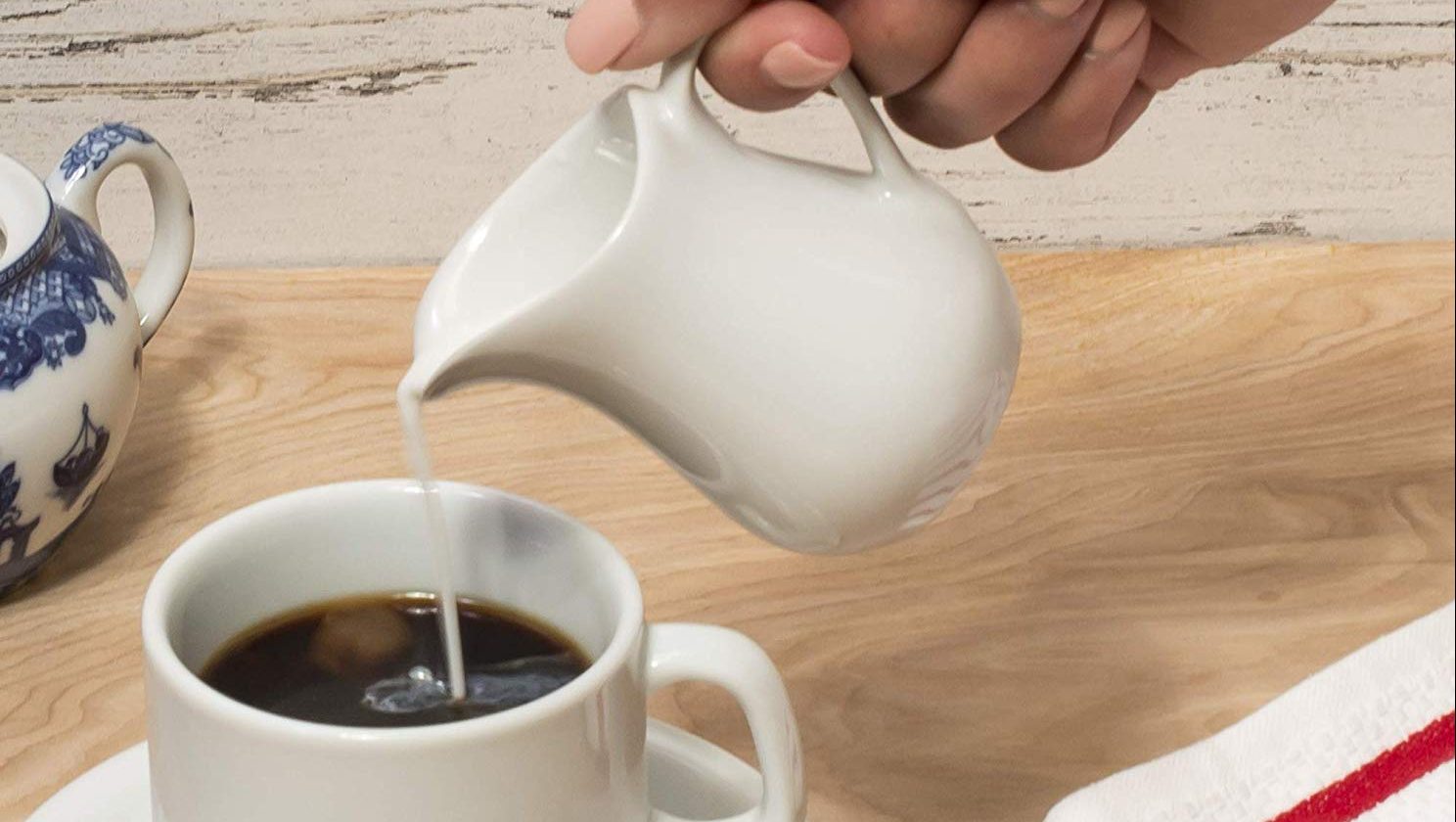 Some people like creamer and others like milk, so you should probably give them a choice. The HIC Harold Import Co. NT305/2 Porcelain Creamer Pitcher Set of 2 provides them the ability to pick. This is a set of two porcelain pitchers that hold four ounces of liquid apiece. This is perfect for every setting where you're serving either coffee or tea. The porcelain is of fine quality and the spout won't create any dripping or mess after you use it to pour. The handle is comfortable to hold and keeps your fingers away from anything that's hot in the pitcher. Not only can you use this for serving cream and milk with coffee and tea, but this can hold hot or cold liquids, such as batters, syrups, au jus, or gravies. You can keep this in the freezer or refrigerator, so you don't need to empty it out after every single use. You can also put this in the microwave or even the oven, as it is heat-resistant up to 500°F. Once you are finished using it, you can put it in the dishwasher. It gives you two pitchers to help you serve your guests better.
HIC Kitchen Porcelain Creamer Pitcher, 4 Ounce, Set/2
List Price:
$10.49
Price:
$9.97
You Save:
$0.52 (5%)
Available from Amazon, BGR may receive a commission
Best Plastic Creamer Dispenser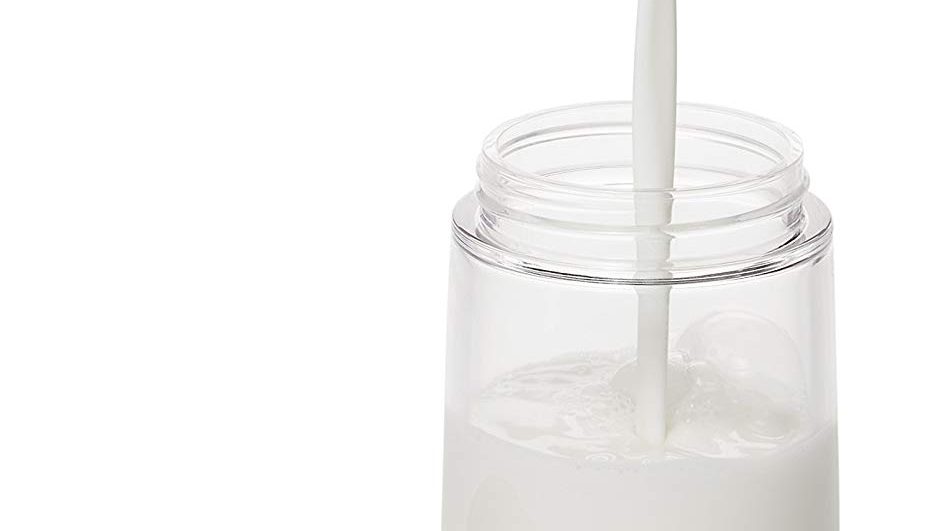 If the rest of your coffee and tea paraphernalia is plastic, you'll want a creamer dispenser that will match. The OXO Good Grips Creamer Dispenser has a drip-free spout that provides you with a clean and controlled pour every time you use it. This is constructed from BPA-free plastic and can hold up to nine ounces of creamer. The lid and spout have, not one, but two silicone seals that keeps your creamer or milk fresher longer. This will keep air out and the freshness in. The sleek body helps you store it easily in the refrigerator or on the table while it's being used. Just set it out for your family and guests and let them enjoy an easy experience. By itself, it only weighs 5.6 ounces, so it's easy to pick up. The wide mouth when you remove the lid to fill it allows for both powdered and liquid creamer to be used easily. This will fit in nicely with your decor.
OXO Good Grips Creamer
Price:
Available from Amazon, BGR may receive a commission
Best Creamer Jug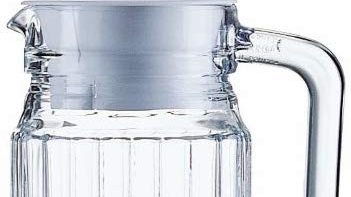 For those times where you're throwing a big party and you are going to have to put out a larger amount of creamer or milk than you normally would, there's the ARC International Luminarc Quadro Jug with White Lid Pitcher. These jugs and pitchers come in various sizes, the smallest being 16.75 ounces and the largest holding 67.5 ounces. You can choose which one would work best for you and your event. These are made from lead-free glass, so it's safe to use with your liquids. The handle makes it easy to hold and to tip when you're getting ready to pour. It features a secure fitting lid that allows you to save leftover beverages and store them. The slender design is sure to fit in with your home decor and it is safe to put in the dishwasher, so you don't need to worry about getting a bottle brush to clean it.
Luminarc Quadro 16.75-Ounce Jug/Pitcher with White Lid
Price:
$11.80
Available from Amazon, BGR may receive a commission