If you purchase an independently reviewed product or service through a link on our website, we may receive an affiliate commission.
We are all looking for ways to organize our lives. Whether it's with compartments in the refrigerator to better differentiate where your foods are or with a drawer liner to protect your clothes, there are small pieces of home life that help you stay tidy. If you're looking for a way to keep your life and the lives of your family in better order, a cork bulletin board is a solid addition to any home. You can put up your kids' chores and responsibilities on it. You can hang a calendar from it. You can keep invitations to parties, events, or weddings from it. There's so many ways to organize your bulletin board and having a cork one makes it easy to tack things on it. It's an organizing tool for your organization skills. Because of how versatile they are, cork bulletin boards can be kept in the pantry, near the phone, on the wall or anywhere else that you see fit. We've highlighted five of the best on the market to help you become more organized.
Best Overall Cork Board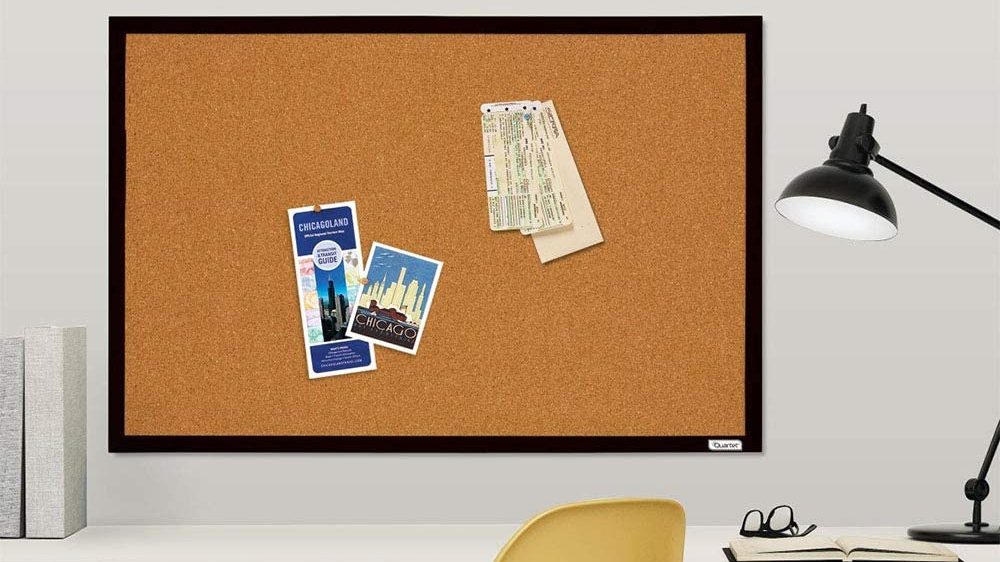 Great for your home office, the Quartet Cork Board Bulletin Board is framed for additional aesthetic appeal. With either a black frame or an oak one, this will fit nicely in your home. It measures 2′ x 3′, giving you plenty of room to fill up. This is ideal for wall mounting, as it can be used for a variety of tasks. It features a natural cork surface and the use frequency is light. The cork is fully functional, as you can secure your items with thumbtacks or pins without any hassle. It offers you flexibility when mounting as you can mount it vertically or horizontally. It also comes with mounting hardware and hanging instructions. Keep this by your desk for easy schedule management.
Quartet Cork Board Bulletin Board, 2' x 3' Framed Corkboard, Black Frame, Decorative Hanging Pi…
Price:
$22.19
Available from Amazon, BGR may receive a commission
Best Value Cork Board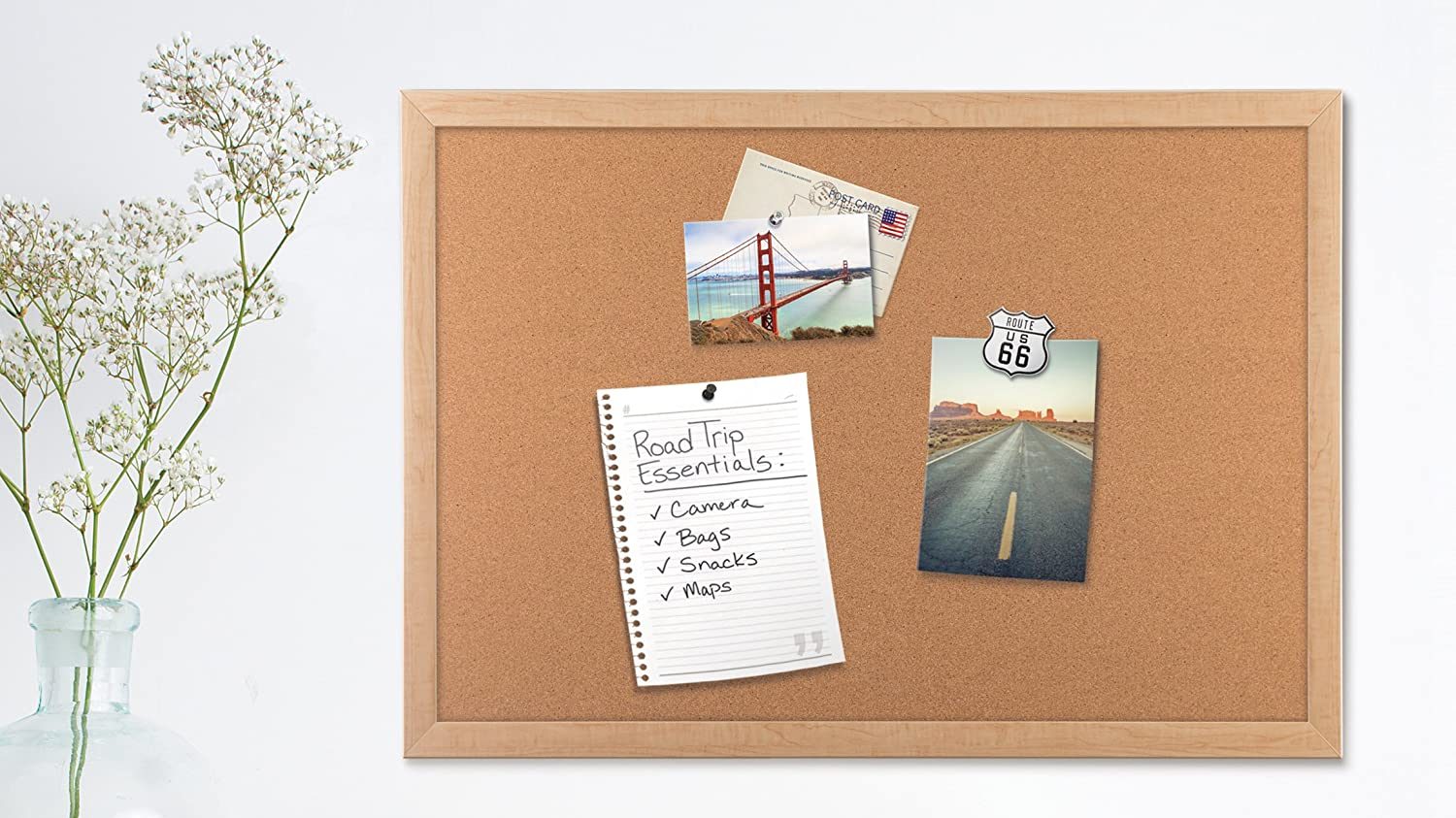 Providing you plenty of bang for your buck, the U Brands Cork Bulletin Board has a light birch wood frame. This will firmly grip push pins every time and the cork self heals, so you won't have large holes in the board after extended use. The smallest version is 23″ x 17″, which still gives you with a solid amount of space. It's great for pinning notes, messages, pictures, memos, calendars, menus, reminders, invitations, and more. The sturdy oak MDF frame makes this great for commercial, personal, office, and classroom use. You can mount it vertically or horizontally and this cost-effective option will look good either way.
U Brands Cork Bulletin Board, 23 x 17 Inches, Light Birch Wood Frame (265U00-01)
List Price:
$23.99
Price:
$14.99
You Save:
$9.00 (38%)
Available from Amazon, BGR may receive a commission
Best Cork Board with Thumb Tacks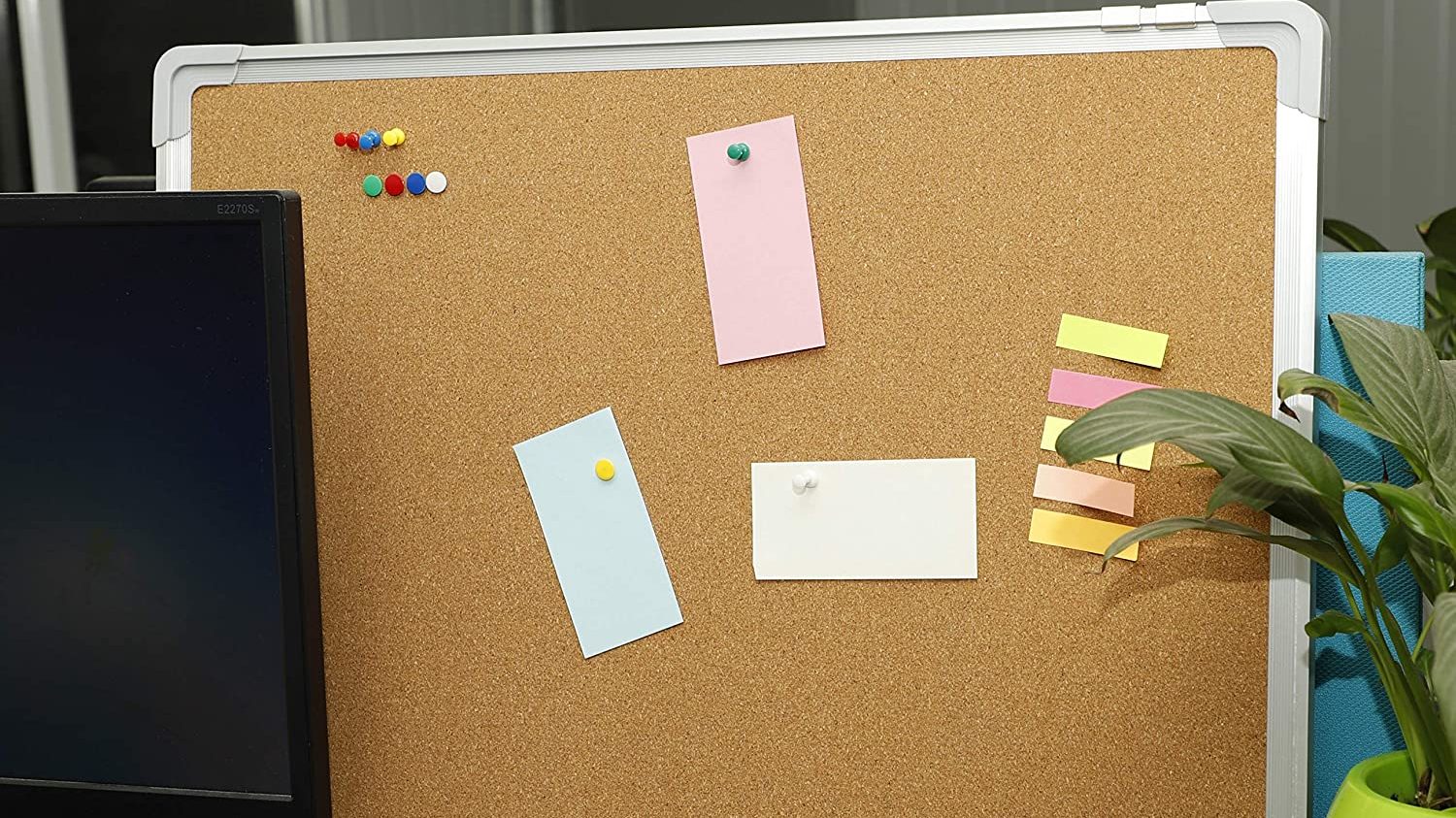 Giving you thumb tacks to use with your cork board, you'll enjoy having the Navy Penguin Cork Board Set. You can get this in five different sizes and multiple colors for some variety. The one we used is the 24″ x 18″ and you'll get 10 push pins along with it. It's easy to hang in portrait or landscape and the natural cork surface makes hanging simple. It's lightweight and durable, as you can pin notes, notices, supplies, pictures, messages, memos, calendars, and so much more. You can fit this on your fridge or in your office. It comes backed by a lifetime guarantee, so there's really no downside to giving it a shot.
Cork Board Set - Bulletin Corkboard 24 x 18 inch Framed with 10 Thumb Tacks - Small Wall Hangin…
Price:
$29.89
Available from Amazon, BGR may receive a commission
Best Large Cork Board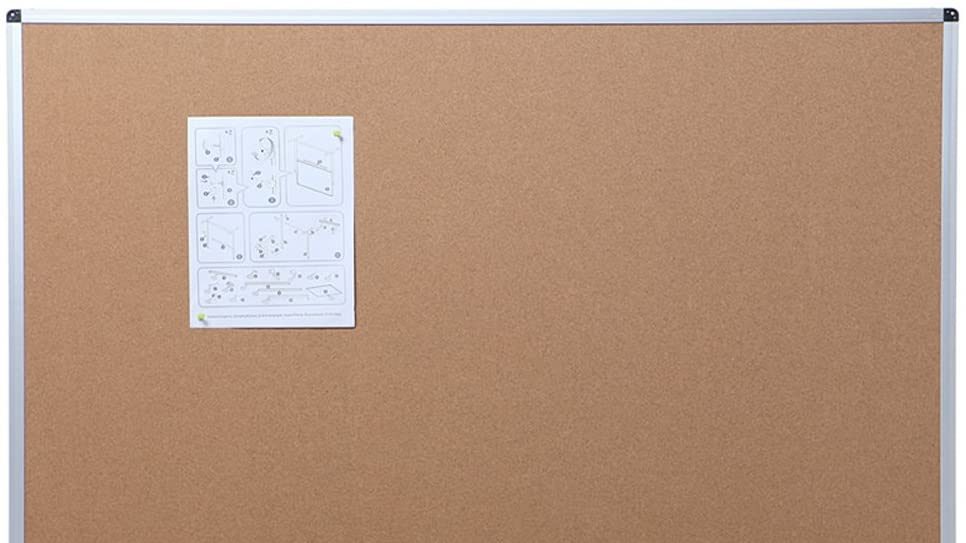 Ideal for an office or an industrial area, you can really enjoy the size of the VIZ-PRO Cork Notice Board in its largest variation. While you can get this in many different sizes, even as small as 24″ x 18″, we loved how it also comes in a 96″ x 48″ one. The surface size is 94″ x 46″, which should be more than enough for whatever you need. It is environmentally friendly and the natural cork surface is self healing. You can use this with push pins and the silver finished aluminum frame with ABS plastic corners has screw fixing in each corner. It is easy to install.
VIZ-PRO Cork Notice Board, 8' x 4', Silver Aluminium Frame
Price:
$299.90
Available from Amazon, BGR may receive a commission
Best Combination Cork Board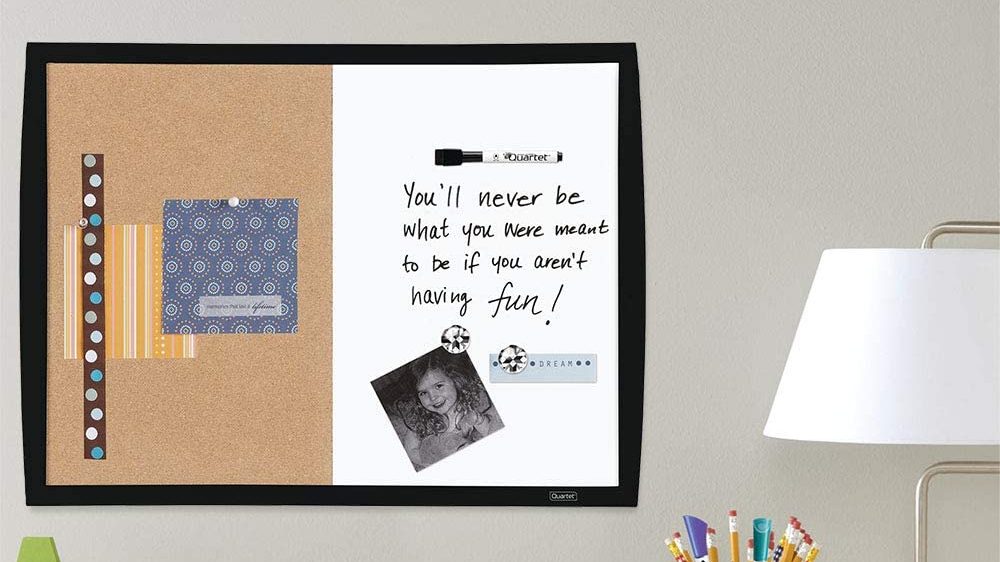 Versatility is the name of the game when you pick up the Quartet Combination Magnetic Whiteboard and Cork Board. It splits down the middle, so you get part whiteboard and part cork board. Great for writing and display functionalities, it measures 17″ x 23″ with a curved black, plastic frame. Self stick pads are included to help you hang it and you can choose which way to hang it. It comes with a dry erase marker and an eraser. It's backed by a 60-day warranty.
Quartet Combination Magnetic Whiteboard & Corkboard, 17" x 23", Combo White Board & Cork Board,…
Price:
$14.59
Available from Amazon, BGR may receive a commission