If you purchase an independently reviewed product or service through a link on our website, we may receive an affiliate commission. Learn more.
We all know someone who sleeps hot. They tend to overheat when blankets are on them and they prefer to sleep in much colder temperatures. Maybe you are that person. Maybe it's the person you share a bed with. Whoever it is that you know that likes to sleep while they are chillier, you either agree with them or you disagree with them. Finding comfort to help you sleep is an extremely important part of normal everyday life. Whether you're a down comforter person, a sheet only person, or it varies throughout the year, you want to be nestled nicely as you're drifting off to sleep. A way to help out a hot sleeper is by getting them a cooling blanket. This remains cool to the touch, even if it's wrapped around them. Think of it as the body equivalent to the cool side of the pillow. We've done some homework on this and found five of the best options on the market. Take a look at our list and make it easier to sleep.
Start cool and remain cool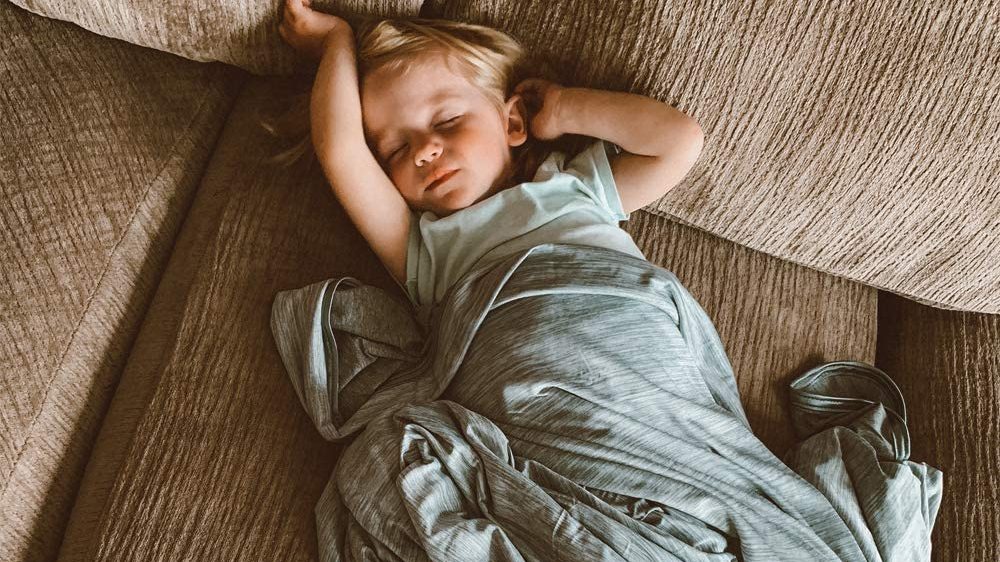 Even if you start the night hot, you won't spend the entirety of it like that if you have the Elegear Revolutionary Cooling Blanket. This features cooling technology with double fabric, as it has Japanese cold fiber on the top side with a cool-sensing value of more than 0.4, which is more than the normal for cool-sensing fabrics. This will absorb body heat to cool you down as the night progresses. Even on warm summer nights, you can wrap yourself up in this blanket and won't be overheated. The fabric is breathable, so you can use it all year-round. The top and bottom are made from different fabrics, allowing you to rotate it for different times of the year. But it is all 100% cotton. It is offered in five colors and three sizes.
Key Features:
Japanese cold fiber
0.4 cool-sensing value
Absorbs body heat
Elegear Revolutionary Cooling Blanket Absorbs Heat to Keep Adults/Children/Babies Cool on Warm…
Price:
$46.99
Available from Amazon, BGR may receive a commission
Stretch it over yourself and others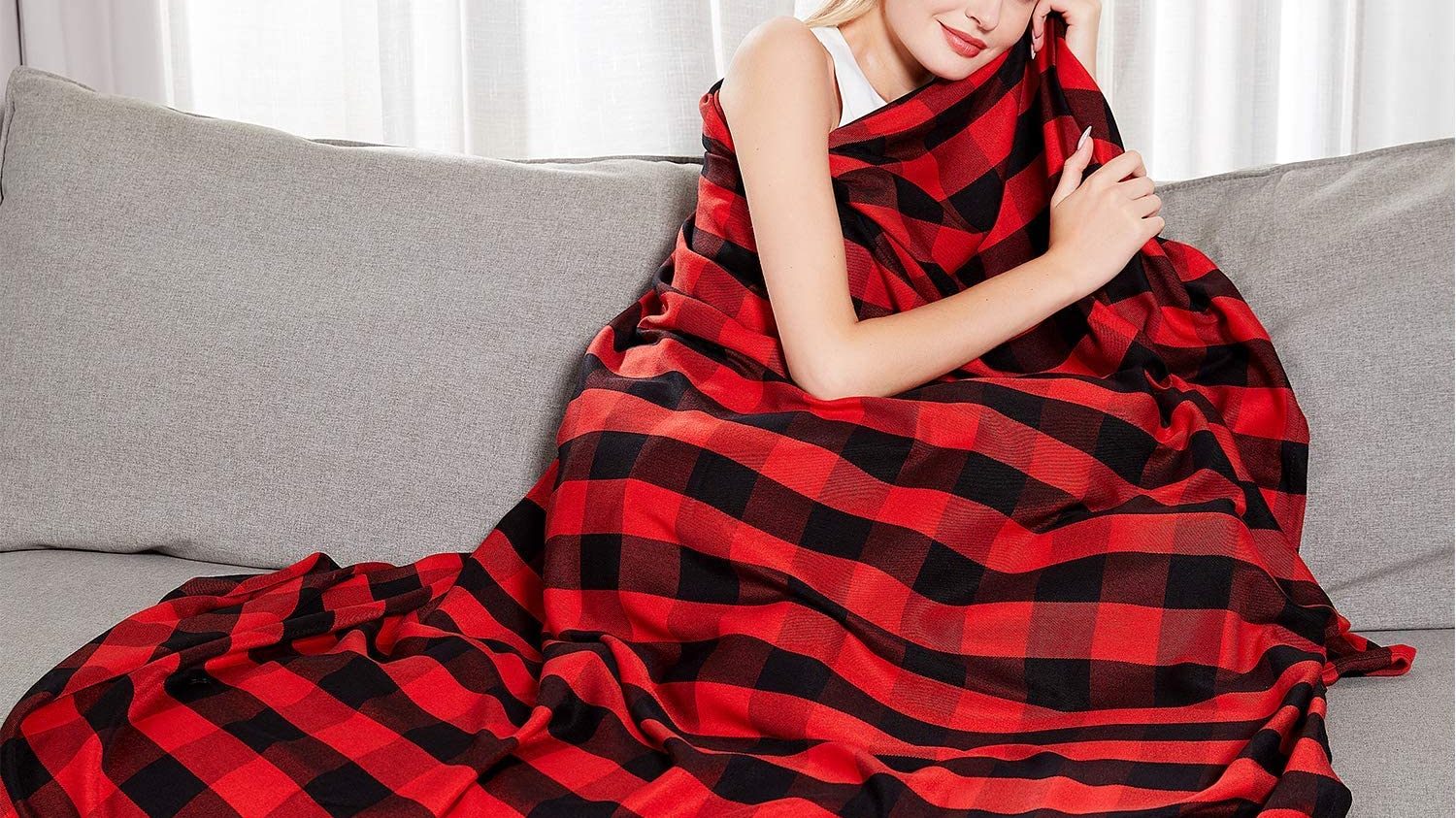 If more than one of you needs a cooling blanket, then check out the DANGTOP Cooling Blanket. This is offered in a king size option that measures 108″ x 90″ and there are three smaller ones as well to fit smaller mattresses. You can also get it in 10 different color options to best fit your home style. The bamboo fabric is cold to the touch and will stay that way, unlike other blankets. This is suitable for rooms between 80°F and 100°F and it especially works well in rooms that have air conditioning. You can either hand wash this or wash it on a gentle cycle. The bamboo fiber will last longer.
Key Features:
Four different size options
10 color options
Stays cold to the touch
DANGTOP Buffalo Plaid Cooling Blankets, Lightweight Red Black Checker Plaid Decorative King Siz…
Price:
$47.99
Available from Amazon, BGR may receive a commission
Don't feel itchy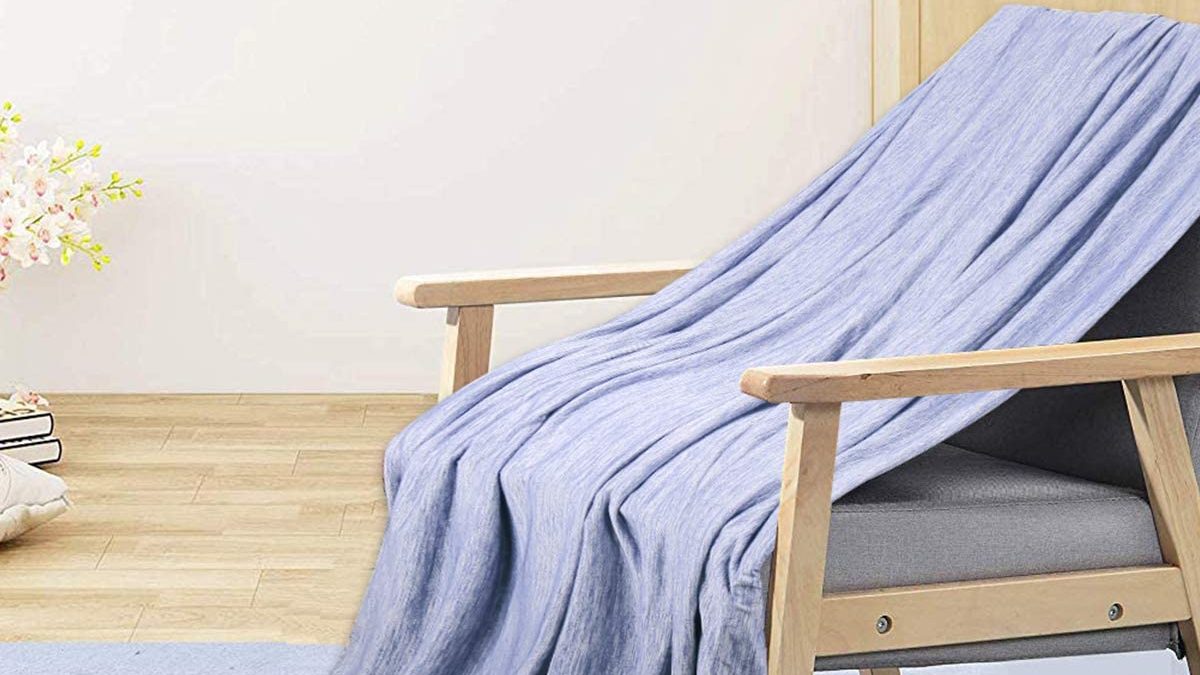 The LUXEAR Cooling Blanket is here to help you battle against night sweats. Even on warm or summer nights, this uses Japanese fabric to remain cool to the touch. The cooling fibers absorb body heat and feel lightweight while the blanket is on you. The top side is made from 80% mica nylon and 20% PE cool fabric. There is natural 100% cotton on the bottom and inside, making it suitable for spring or autumn. This comes in three sizes: 51″ x 67″, 59″ x 79″ and 79″ x 86″. The soft fabric is made for those who have sensitive skin, so you'll enjoy a comfortable night of rest. Pick this up in blue or grey.
Key Features:
Top side is made from 80% mica nylon and 20% PE cool fabric
Three size options
Safe for delicate skin
LUXEAR Twin/Full Size Cooling Blanket, Summer Blanket for Hot Sleepers and Night Sweats Japanes…
List Price:
$45.99
Price:
$39.99
You Save:
$6.00 (13%)
Available from Amazon, BGR may receive a commission
Pick the size you need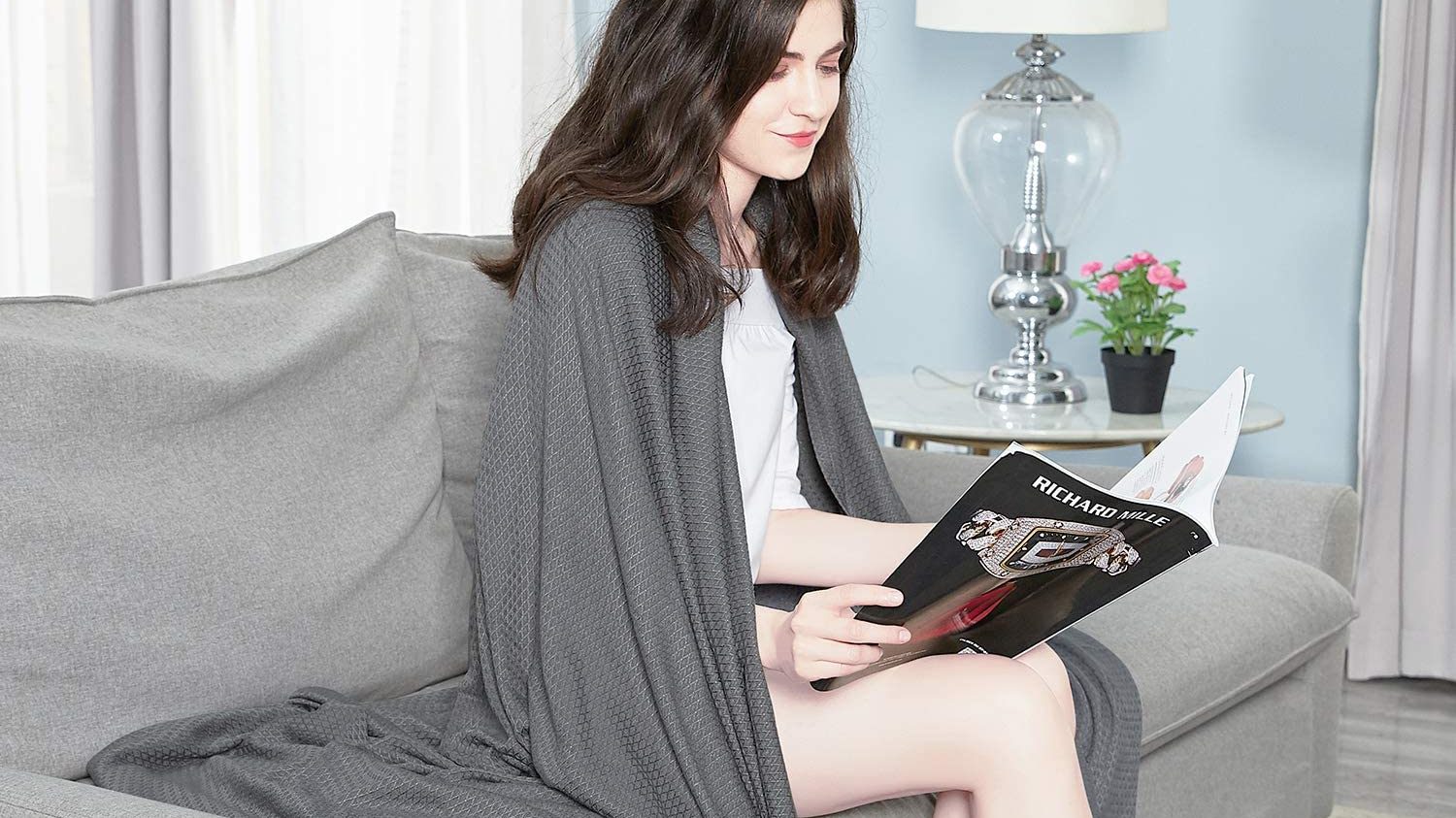 No matter what kind of bed you have, you'll find a LAGHCAT Cooling Blanket that will work for it. There are six size variations you can choose from, as you'll be able to work with a 51″ x 63″, 59″ x 78″, 59″ x 79″, 71″ x 79″, 79″ x 90″, and 90″ x 108″ choice. This has cold to the touch bamboo fabric with high specific heat capacity to keep you cool throughout the night. This is a thinner blanket to allow heat to dissipate more effectively. You'll love using this indoors or outdoors and it can be either hand washed or machine washed. There are 11 color and pattern choices as well.
Key Features:
Six size options
Indoor or outdoor use
11 color and pattern choices
LAGHCAT Cooling Blankets, 100% Bamboo Blankets Queen Size for Hot Sleeper Night Sweat, Thin Bla…
Price:
$27.99
Available from Amazon, BGR may receive a commission
Add a little heft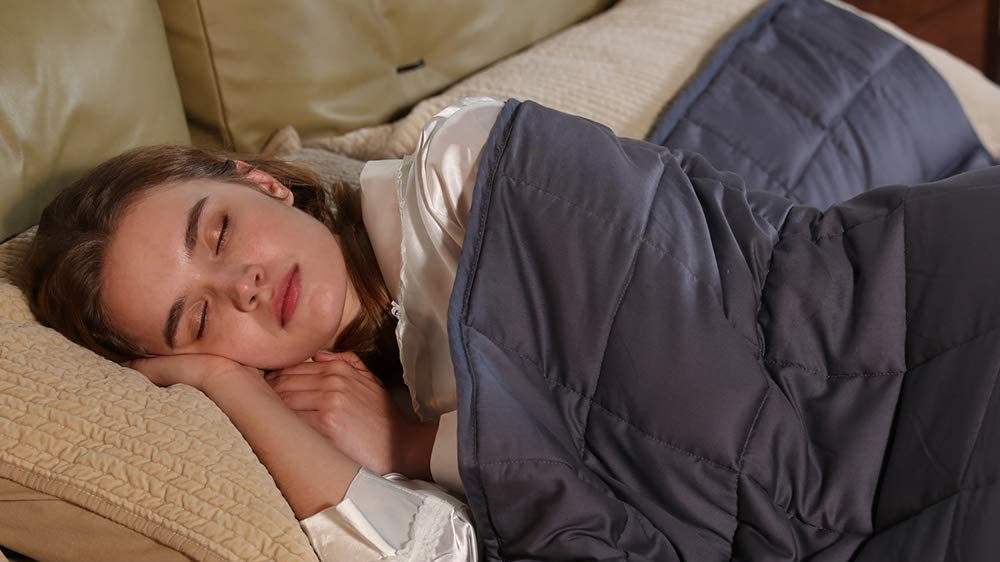 The ZonLi Weighted Blanket can give you a secure feeling without any overheating. Made from 100% cotton, the two-layer design keeps you at an optimal temperature. The high-density sewing technology and two-layer microfiber is added to prevent loose threads and beads. There are multiple sizes and weights you can choose from, as well as 17 colors. It's smart to get a duvet cover with this to protect the blanket.
Key Features:
Two-layer design for optimal temperatures
Multiple sizes and weights
High-density sewing technology
ZonLi Weighted Blanket (60''x80'',17lbs, Dark Grey), Cooling Weighted Blanket for Adults and Ki…
Price:
$69.99
Available from Amazon, BGR may receive a commission
---
Our deals and product reviews are picked by BGR's expert editors and team.

Follow @BGRDeals on Twitter to keep up with the latest and greatest deals we find around the web. Prices subject to change without notice and any coupons mentioned above may be available in limited supply.