If you purchase an independently reviewed product or service through a link on our website, we may receive an affiliate commission. Learn more.
Car chargers might seem like simple accessories that are all comparable, but we can assure you that's not the case at all. Features vary dramatically and prices range from $5 to $60 and beyond as a result. If you want something with features from the high end of the spectrum but a price from the low end, today is your lucky day. The Roav SmartCharge Spectrum by Anker is a 30W car charger that charges your phone faster than you can imagine. It's also a locator device that remembers where your car is parked, a mood setter thanks to built-in multicolor ambient LED lighting, and a safety device that monitors the health of your car battery. Use the coupon code BGREXLF6 at checkout and all that can be yours for just $16.
$15.99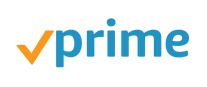 Here are some key details from the product page:
HIGH-SPEED CHARGING: Advanced technology intelligently provides simultaneous, high speed charging to driver and passenger.(Does not support Adaptive Fast Charging for Samsung Galaxy S9 or S9+.)

BUILT-IN CAR LOCATOR: The Roav app records your car's location the instant Bluetooth connection is lost and guides you back. Forgot where you parked? Roav didn't.

CAR BATTERY MONITOR: Every time you start your engine the Roav app will log your car's battery performance. Keep a record and see how your battery is doing at a glance.

SPECTRUM LIGHTS: Instantly adjust the tone and hue of 16, 000 LEDs via the Roav app to accentuate your car's interior or set the mood of your drive.

WHAT'S IN THE BOX: Roav SmartCharge SPECTRUM. Happy Card, Welcome Guide, 12-month worry-free warranty, and our friendly customer service.