If you purchase an independently reviewed product or service through a link on our website, we may receive an affiliate commission.
Some people are discouraged for having a sweet tooth. While we may not want to admit it, all of us likely enjoy a little bit of sweetness every once in a while. The real problem that can get people in trouble is indulging too much in those sugary treats. Even if this is a problem of yours, we won't tell anyone. There are so many different types of baked goods, confections, and candies that it's almost doubtful you and your best friend have the exact same tastes. If you want to give it a shot at home, there are plenty of ways to make candy right in your own kitchen. But first, you're going to need some basic supplies. We've taken the liberty of listing our favorite candy and chocolate making supplies, so you can have an idea of what you're going to be needing to churn out some delicious treats, especially for those who love to indulge in decadence. Let's take a look.
Create in a variety of shapes
If you're starting to learn how to make candy from scratch, you'll probably want to start by following some recipes. Picking up the Mighty-X Silicone Candy Molds will provide you with both recipes and molds you can use. This comes with five recipes e-books along with six silicone candy molds. The recipes were created exclusively to be used with these molds by professional confectioners. The decorative trays are made from high-grade materials, as they are extremely pliable and waterproof. Each of them has an easy-to-release surface and are 100% food safe. The six different molds have six distinct shapes: smiles, stars, shells, rounds, flowers, and hearts. All of the molds are 8″ long and 4″ wide. The cell size for each mold is 1″ x 0.4″. These take almost no time to clean, as you can throw them in the dishwasher. These "fat bombs" are delectable, one-bite treats.
Key Features:
Comes with six molds and five recipe books
Recipes created exclusively for these molds
Allows you to create candy in six shapes
Cute Silicone Molds - 6pk Food Grade + Bonus 5 Recipes Ebook - Non-Stick - Easy To Use And Clea…
List Price:
$11.95
Price:
$10.95
You Save:
$1.00 (8%)
Available from Amazon, BGR may receive a commission
Make candy like the Europeans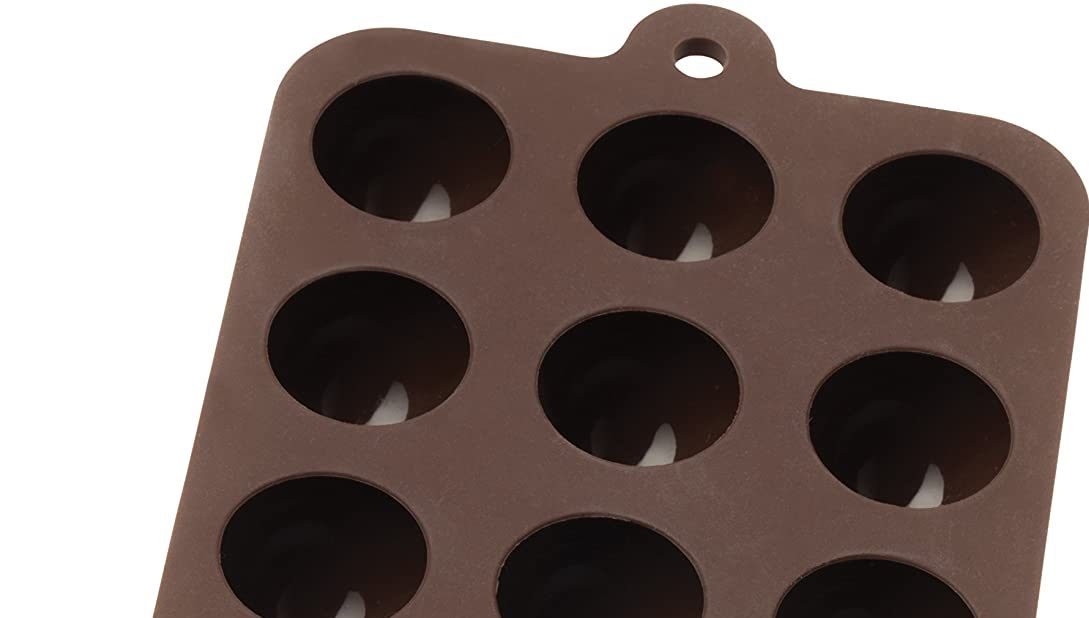 Allowing you to make gourmet chocolates at home, Mrs. Anderson's Baking 43763 Chocolate Truffle Mold helps fit the bill. Made from 100% European-grade silicone, it is strong and flexible. This will maintain its original shape, even if you use it frequently. It is non-stick, so you won't have a problem retrieving your candies after they're done being made. You'll be able to create 18 truffles at a time and this is safe for the freezer or the oven. It comes with step-by-step instructions for making the truffles.
Key Features:
Gives you the ability to make 18 truffles at once
Non-stick properties make it easy to retrieve candies
Made from 100% European-grade silicone
Mrs. Anderson's Baking Chocolate Mold, European-Grade Silicone, Truffle
Price:
$9.13
Available from Amazon, BGR may receive a commission
Well-rounded is the way to be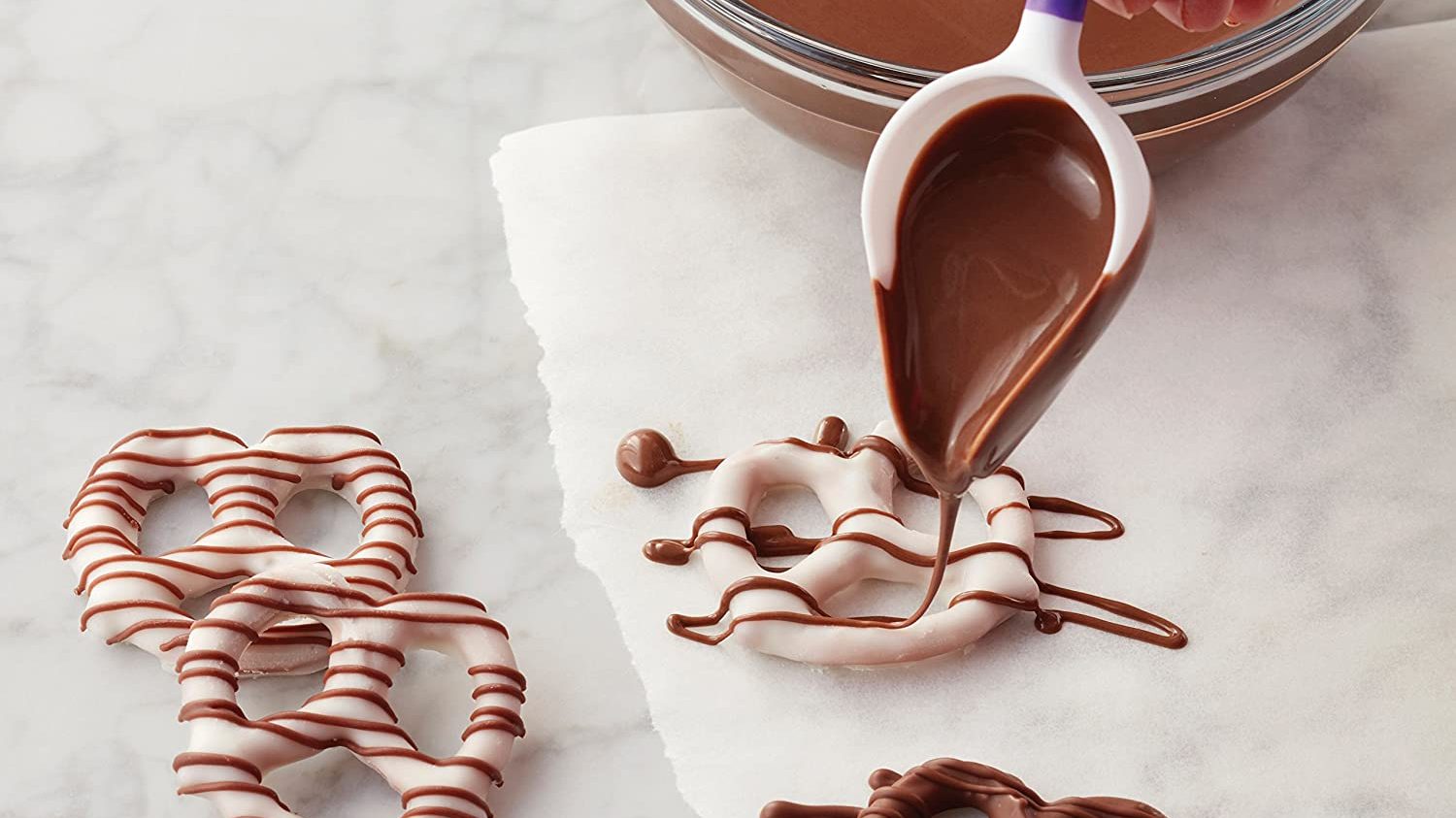 Putting the finishing touches on your masterpieces can be difficult, but the Wilton Candy Melts Candy Decorating Set is here to help. You'll get a five-piece set that includes a three-prong dipping fork, a cradling spoon, a spear, a slotted spoon, and a drizzling spoon. The dipping tools make it so that dipping your candies, fruits, or even marshmallows in chocolates or sauce is easier. These are made from either metal or plastic and they should be hand washed when you are cleaning them. They won't take up much space in your kitchen, as they aren't very large in size.
Key Features:
Comes with five pieces such as a dipping fork or drizzling spoon
Made from either metal or plastic
Should be hand washed
Wilton Candy Melts Candy Decorating Dipping Tool Set, 5-Piece
Price:
$19.79
Available from Amazon, BGR may receive a commission
Morsels of chocolate in square form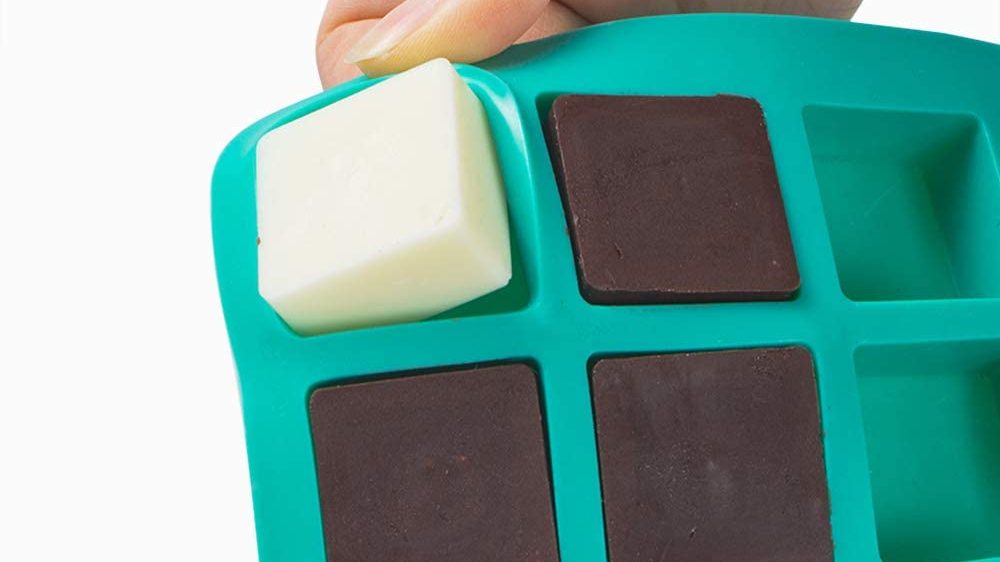 Ideal for hard candies, fudge, or other kinds of sweets, the Webake Candy Molds Silicone Chocolate Molds are a great addition to any home. This unit is made from top quality, food-grade silicone that is temperature resistant up to 500 degrees Fahrenheit. There are 40 squares in each mold and the entire tray measures 11.8″ x 7.9″. These can be used for fat bombs, jellies, candies, ganache, or caramels. These come backed by customer satisfaction.
Key Features:
Temperature resistant up to 500 degrees
Makes 40 pieces
Made from food-grade silicone
Webake Candy Molds Silicone Chocolate Molds 40-Cavity Square Baking Molds for Homemade Caramel,…
Price:
$8.99
Available from Amazon, BGR may receive a commission
You don't want to burn your food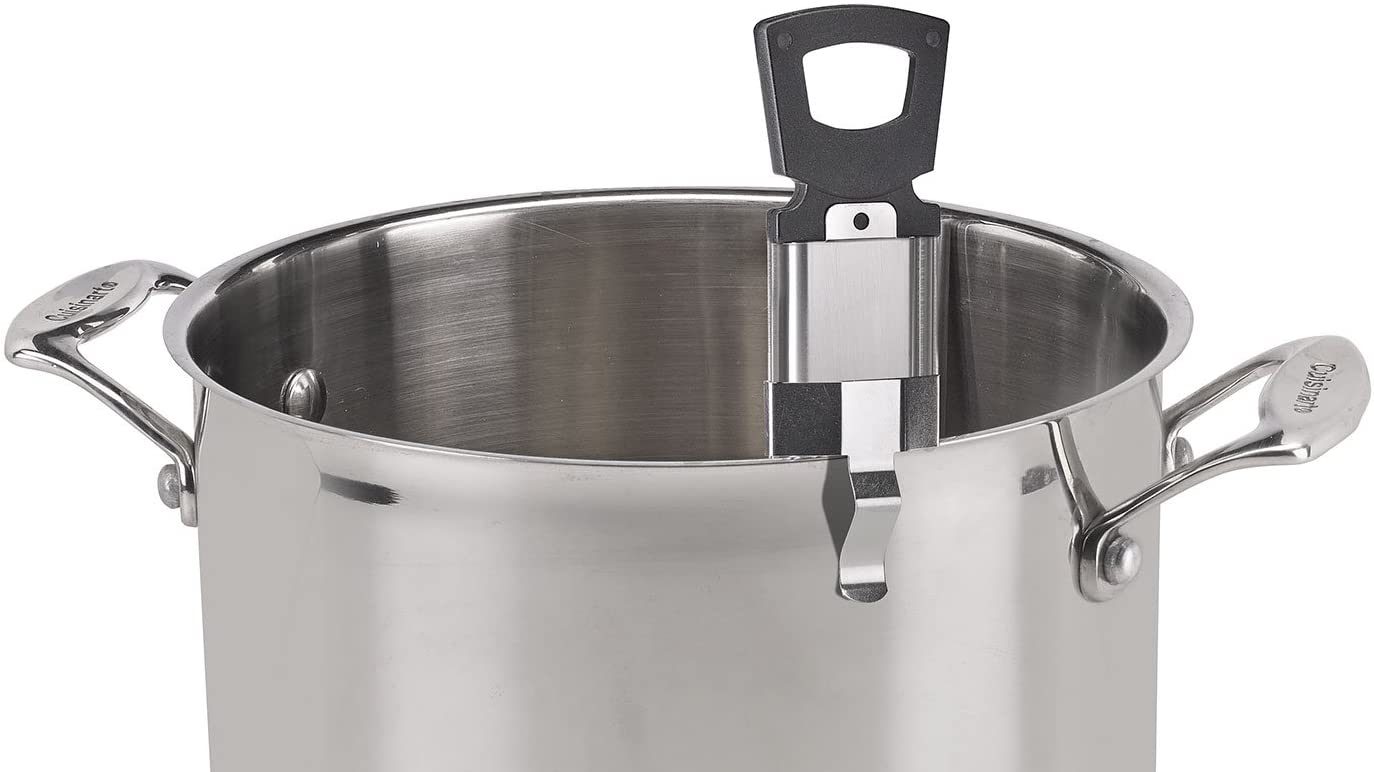 You have to keep an eye on your candies as you're making them, as burning your gelatin, sugar, or chocolate is nobody's idea of a sweet treat. Thanks to the Polder Candy/Jelly/Deep Fry Thermometer, you'll always know what temperature you're at. This has six temperature zones printed on it and has an insulated handle that stays cool to the touch. It has a pot clip attachment, so you can leave it in your pot while you're cooking. It ranges between -90°F and 400°F, making it great for all kinds of cooking. This is dishwasher-safe, making cleaning it simple.
Key Features:
Has an insulated handle
Can be clipped to a pot
Features a wide range of temperature readings
Polder Candy/Jelly/Deep Fry Thermometer Stainless Steel with Pot Clip
Price:
$9.99
Available from Amazon, BGR may receive a commission