If you purchase an independently reviewed product or service through a link on our website, we may receive an affiliate commission.
"In through the nose and out through the mouth" is a process that many people live by when it comes to calming themselves down and breathing through an experience. Building up lung capacity is very important when it comes to living a healthy life. Those with asthma can experience bouts where they struggle to breathe and shortness of breath can be a symptom of larger issues. If you're looking to train your inspiratory and expiratory muscles, you should consider a breathing exercise device. These are designed to work with you as you try and enhance your breathing abilities. If you're trying to expand your lung capacity for swimming purposes, athletic training, or just for your everyday life, there are ways to do so. We've highlighted five of the best options to help you fill your lungs with air and breathe the way you want to.
Set the resistance yourself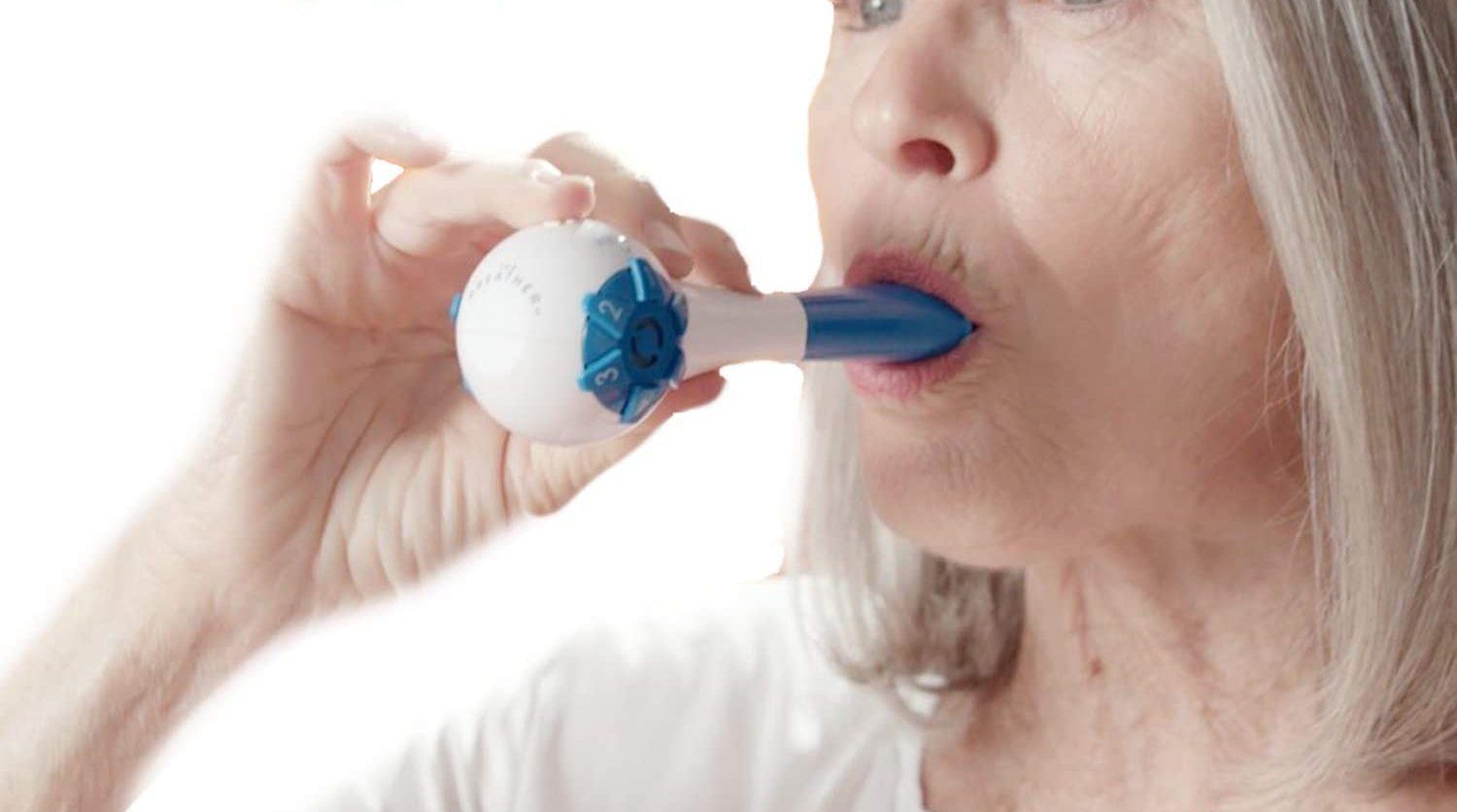 With THE BREATHER, you'll like using the only RMT device featuring independent inspiratory and expiratory dial controls. This functions as both an inspiratory muscle trainer and expiratory trainer with adjustable dials for independence resistance settings for inhalation and exhalation. This could be considered a lung trainer when it's all said and done, as it supports respiratory health and efficiency by promoting belly breathing. This is used as a drug-free therapeutic tool for those with COPD, CHF, dysphagia and neuromuscular disease. It is designed to improve oxygen flow, as it improves lung strength and capacity by improving oxygen uptake to vital organs. There are online videos for pointers and a dedicated mobile app that help you track and monitor your progress each time you use it. You can practice strengthening your lungs for breathing while wearing a mask.
Key Features:
Used as a drug-free therapeutic tool
Functions as an inspiratory and expiratory trainer
Supports respiratory health and has independent dial controls
The Breather │ Natural Breathing Lung Recovery Exerciser Trainer for Drug-Free Respiratory Ther…
Price:
$45.99
Available from Amazon, BGR may receive a commission
Measure your breathing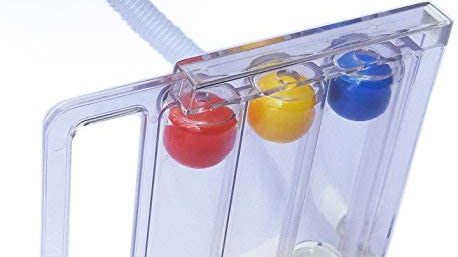 By utilizing the Wonder Care Deep Breathing Lung Exerciser, you'll have a better grasp on exactly how well your lungs are doing. This is meant to measure inhalation exercises and it can work upside down if you exhale. This is built to last a long time, as it's made with quality materials. You can clean it thoroughly, as it is able to be taken apart. The three-balls lung exercise shows you how well you're doing. This will help achieve maximum lung expansion and it will strengthen your cough efforts to clear your airways. The three valves measure 1,200cc/sec, 900cc/sec, and 600cc/sec respectively. The handle is easy to grip and hold.
Key Features:
Three-balls lung exercise
Three valves
Can be taken apart and cleaned thoroughly
Wonder Care Deep Breathing Lung Exerciser | Washable & Hygienic | Breath Measurement System | w…
Price:
$22.99 ($22.99 / Count)
Available from Amazon, BGR may receive a commission
Bring one with you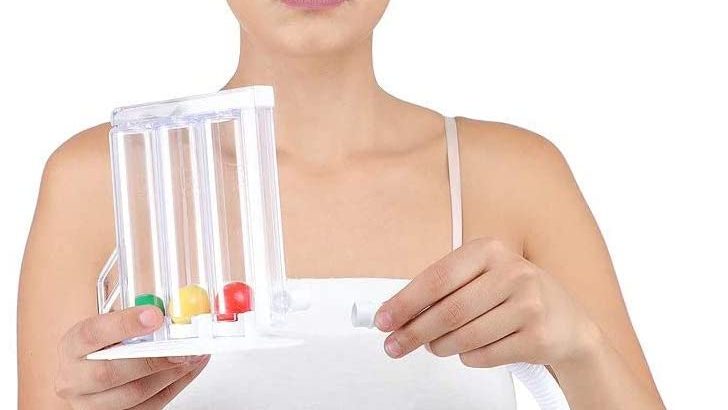 In order to keep accurate records, you should opt for the HealthAndYoga™ Deep Breathing Exercise by SoulGenie. This is a breath exercise measuring system that has three balls for readings. It is compact, measuring only 6″ x 6″ x 3″, so you can bring it with you to keep your measurements consistent. It has three chambers ranging from 1,200cc/sec to 600cc/sec for comprehensive respiratory fitness. It is made from solid, non-shaky construction and the bottom can be removed for thorough cleaning. This will help you achieve optimal capacity to restore any disruptions to your breathing patterns.
Key Features:
Has three chambers ranging from 1,200cc/sec to 600cc/sec
Measures 6″ x 6″ x 3″
Helps achieve optimal lung capacity
HealthAndYoga(TM) Deep Breathing Exerciser - Breath Exercise Measurement System
Price:
$17.99
Available from Amazon, BGR may receive a commission
For athletic training purposes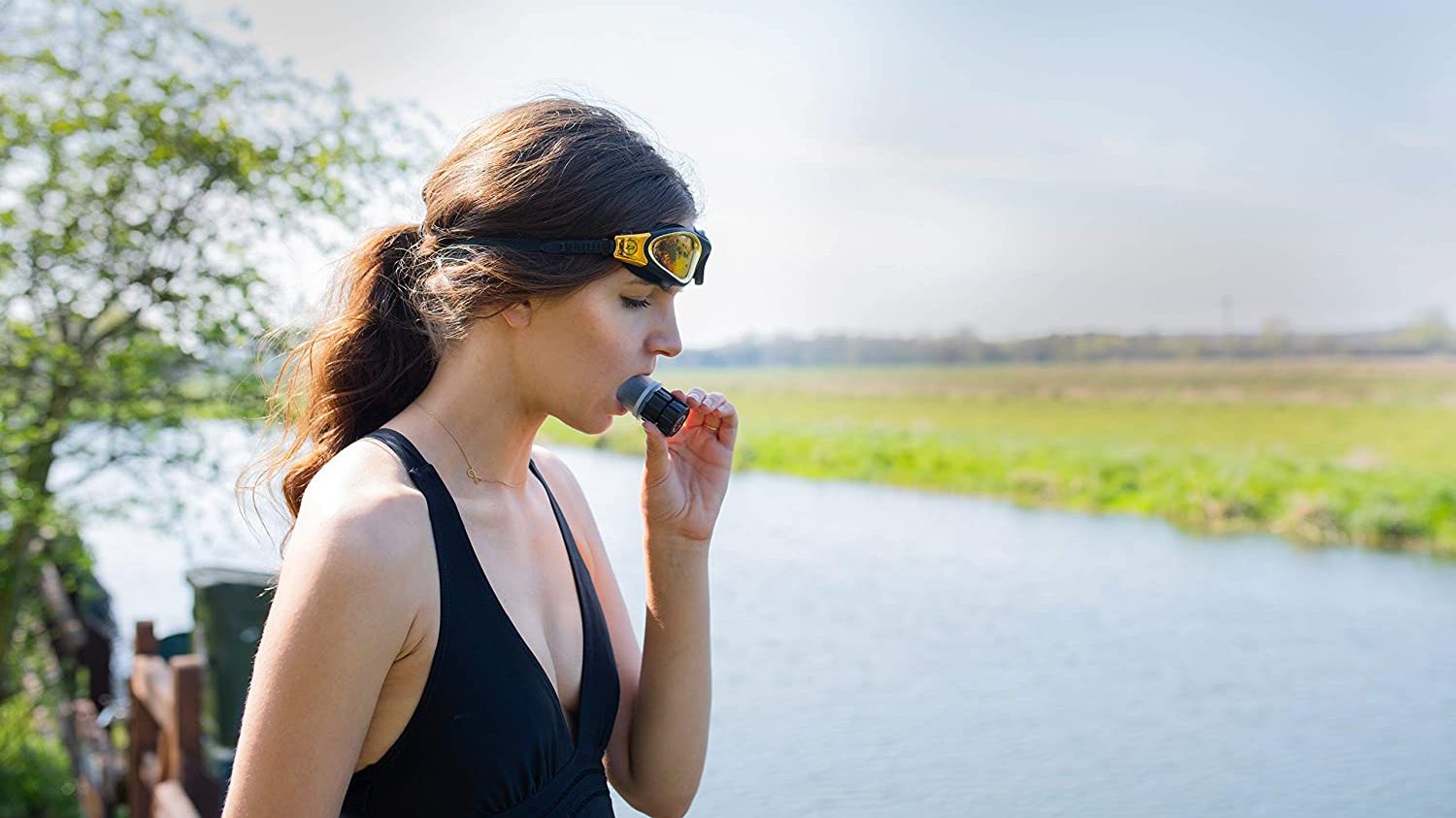 If you want to swim for a longer time or run a farther distance, you should consider the Expand-A-Lung Breathing Fitness Exerciser. This is used by Navy Seals and can boost your lung capacity in just seven minutes. It is compact and extremely portable while providing 100% adjustable resistance for both inhaling and exhaling. Great for triathletes, swimmers, runners, cyclists, and many other types of athletes, this can be tossed in your pocket and brought with your for training.
Key Features:
Extremely portable
Provides 100% adjustable resistance
Great for triathletes
Expand-A-Lung | The Original, The Classic, Est. 2004 | A Breathing Fitness Exerciser Machine De…
Price:
$29.95
Available from Amazon, BGR may receive a commission
Get a reading for less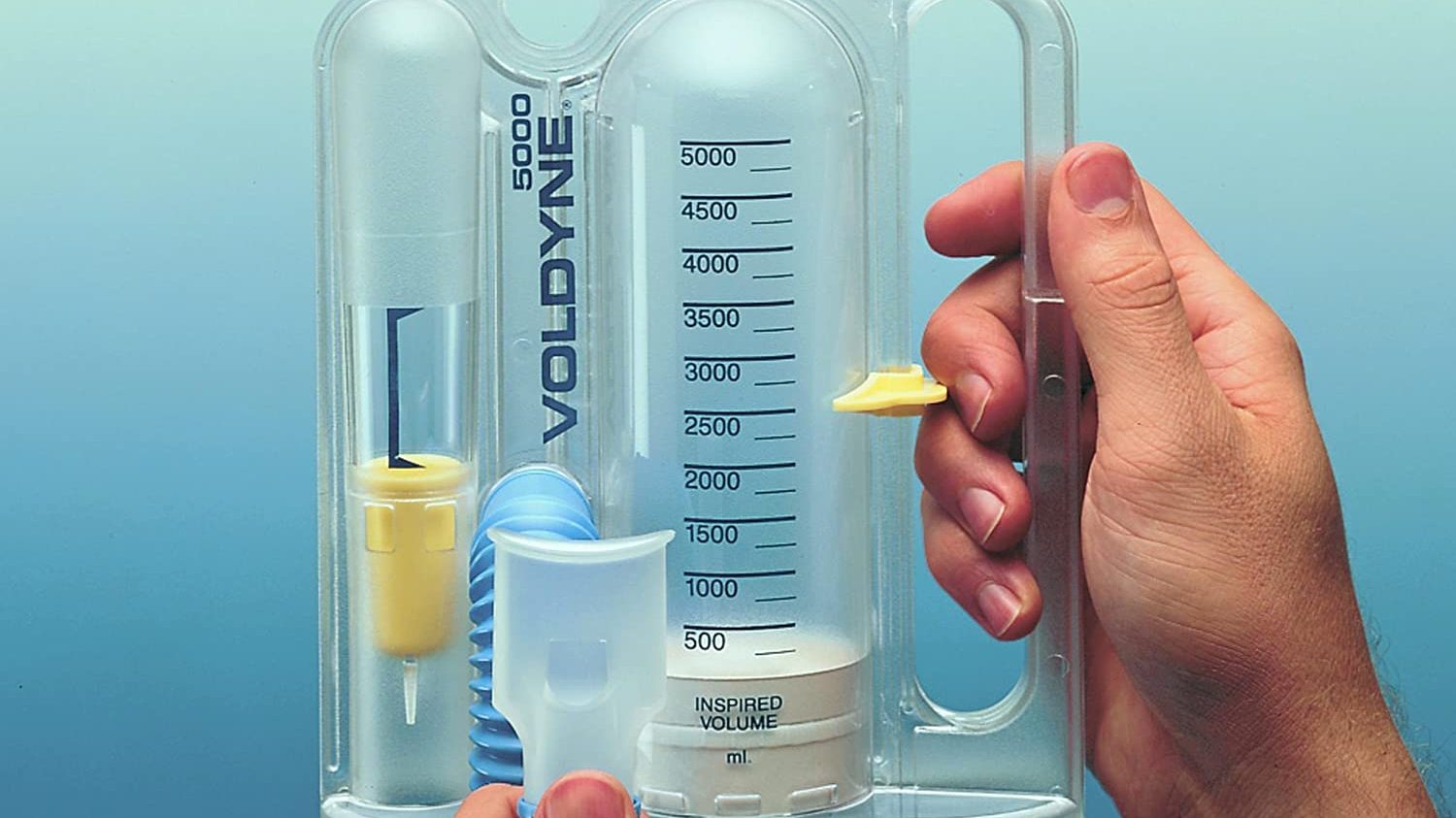 The Voldyne 5000 Volumetric Exerciser is a cost-effective choice. This holds a capacity of 5000ml and is meant to be used by a single patient at a time. The gauge will shoot upward to give you an accurate reading when you inhale. It is a large volume measurement and advanced low-work-of-breathing filter. The ergonomic design has a built-in handle for easier holding.
Key Features:
Nice bang for your buck
Gauge shoots upward when using
Ergonomic design
Voldyne 5000 Volumetric Exerciser
Price:
Available from Amazon, BGR may receive a commission