If you purchase an independently reviewed product or service through a link on our website, we may receive an affiliate commission.
Quiet evenings are the perfect time to settle down with a good book and escape to a different place. When you find a real page turner, you don't want to put it down. But sometimes, there's nothing you can do, as other duties or tasks interrupt your reading time. Then again, plenty of us read before bed and the coziness of being in bed often forces us to nod off into sleep. No matter when you're reading, if you have to stop, you have to remember what page you're on. Bending the top corner of the page will ruin your book in the long run, which is why a bookmark is the smartest option. A bookmark will make it easy for you to return to exactly where you were in the story. While there are plenty of people who now use e-readers to do their daily story intake, many still love the feel of a soft or hardcover book in their hands. We've laid out some of the best bookmarks for you to fling aside once you're able to pick that book up again. Let's take a look.
Best Mythological Bookmark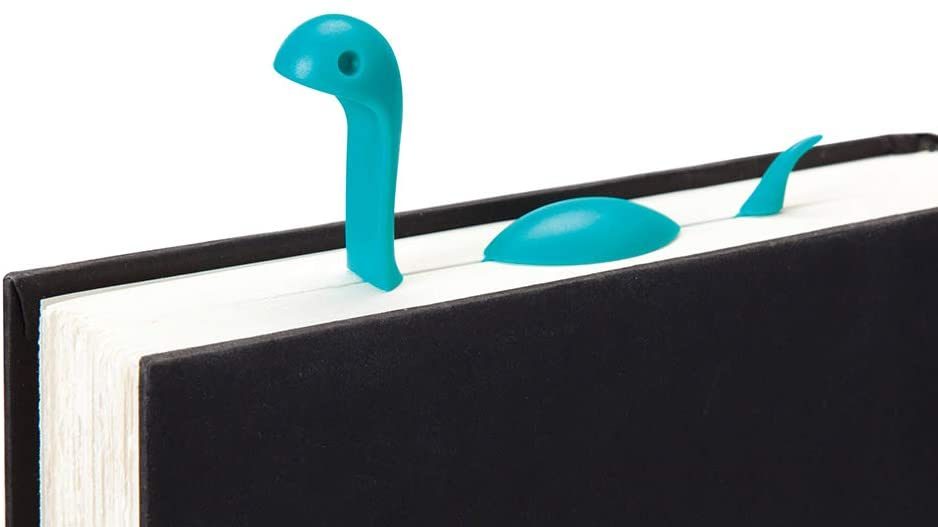 We say mythological because it depends on how much you believe in the Loch Ness Monster, but the OTOTO Nessie Tale Bookmark is guaranteed to make you smile each and every time you use it. This legend overlooks your books and will stay in place even when you're still reading. You can get Nessie in either turquoise, purple, or green, depending on which shade you like him in. Each one measures 3.8″ x 3″ x 0.8″, so it's easy to store even when you aren't using it as a bookmark. This makes it look like it is gracefully swimming through your pages. OTOTO Studio is an award-winning design studio and this is built to last a long time.
OTOTO Nessie Tale Book Mark - Turquoise Pagekeeper Bookmark - Unique Gifts for Readers, Women &…
Price:
$12.00
Available from Amazon, BGR may receive a commission
Best Metal Bookmark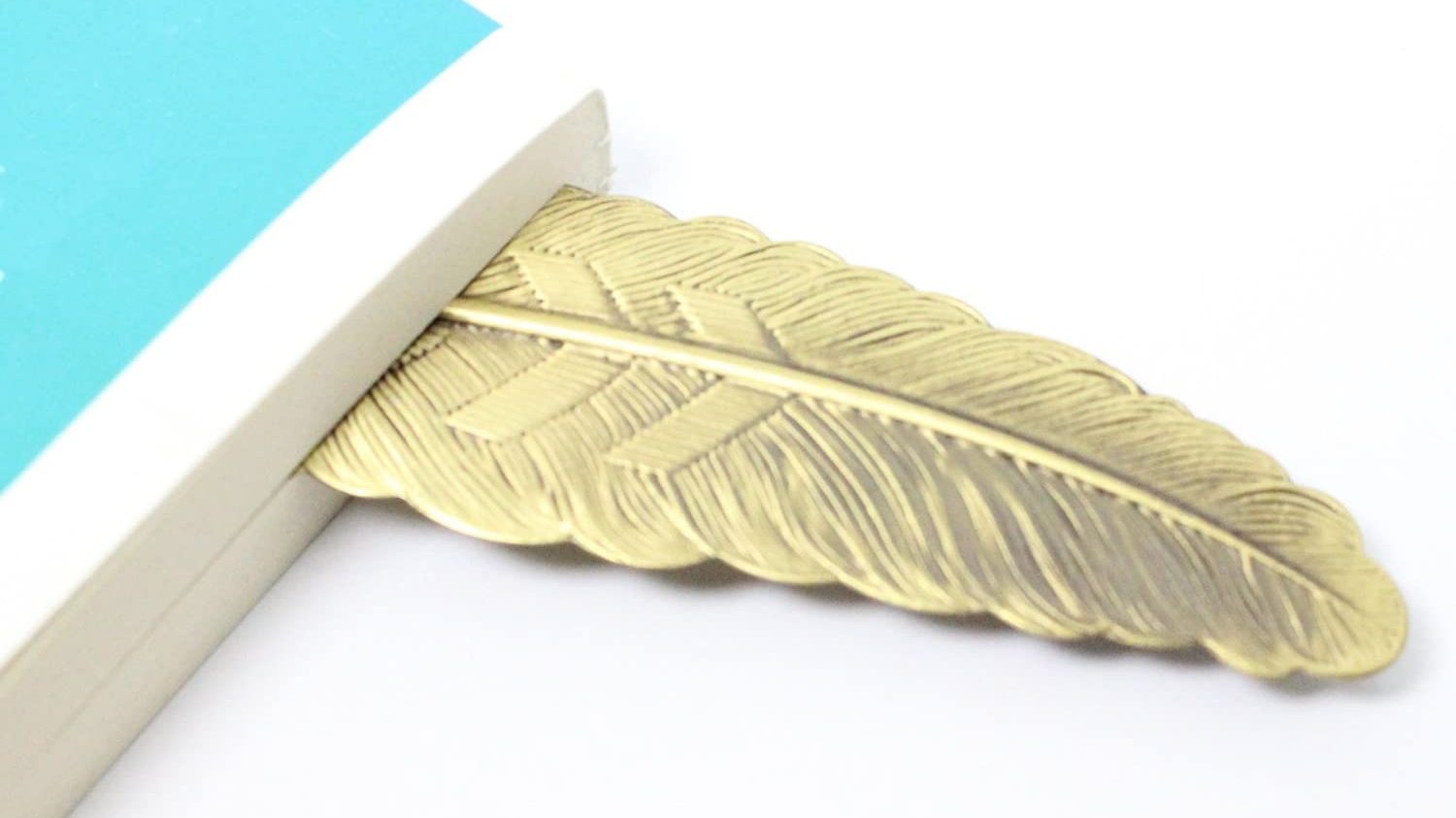 Sturdy and durable, the Meeall 6pcs Different Color Vintage Feather Metal Bookmarks lays rather flat to allow you to keep your book shut when you're using it. There are six different colors and there's also a pack that has 10 different colors, so you can pick which size is better fits your needs. Each one measures 4.48″, giving you plenty of room to reach into your book with. Made from metal, these will last a long time. This is suitable for writers, readers, and students. The six pack can help you when you're in school, as you can keep different ones for different subjects.
Meeall 6pcs Different Color Vintage Feather Metal Bookmarks, Ideal Gift for Women Kids Readers
Price:
$7.99
Available from Amazon, BGR may receive a commission
Best Pack of Bookmarks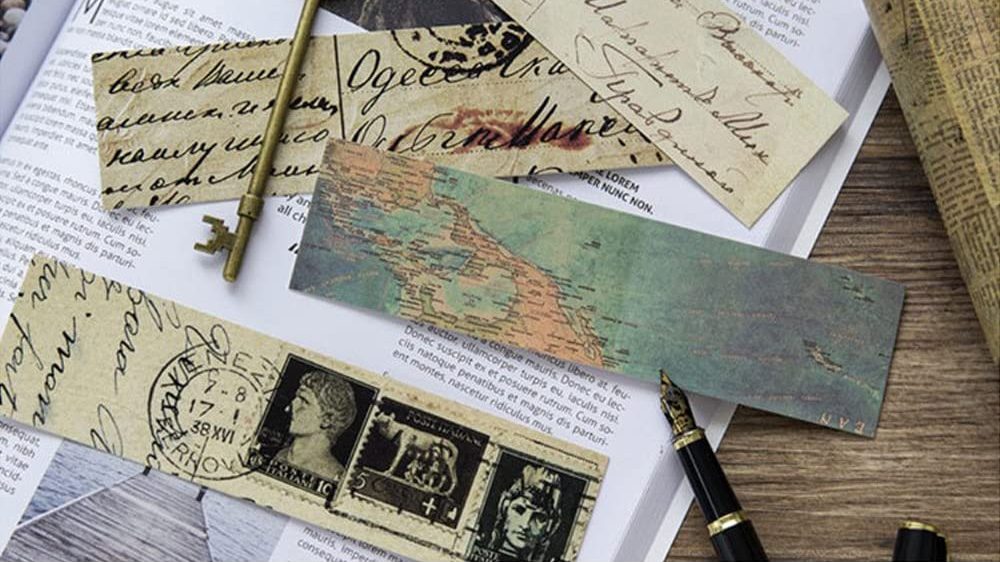 A great gift for pretty much any person, it'll be hard to find a pack as large and pleasing as the YOSCO Vintage Style Bookmarks for Women Men, 30pcs. The retro collection has a unique and old-time design, ranging from older postmark stamps to pictures of art. There are 30 different bookmarks in this pack, so if you're someone who reads multiple books at a time, you'll be covered. Each one is printed on sturdy 350g white cardboard, so they aren't flimsy. Each one measures 6″ x 1.77″ x 0.59″ to keep your page secured. The outer packing box that these come in is great for storage.
Vintage Style Bookmarks for Women Men, 30PCS (Retro Collection)
Price:
$6.99
Available from Amazon, BGR may receive a commission
Best Silicone Bookmarks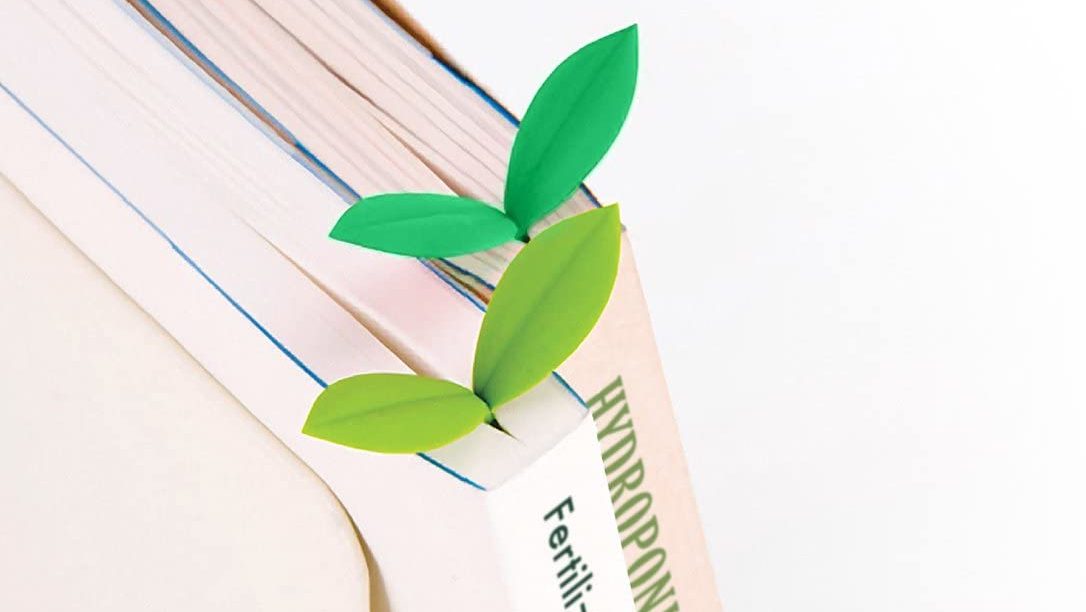 Possibly resembling the great ideas that you're getting (or sprouting) from reading, the Fred & Friends SPROUT Little Green Bookmarks come in a set of six. These are made from soft, flexible silicone, so even if they get bent or brushed up against, they can spring back to their shape. They are shaped like sprouting seedlings and there are three different hues of green. Not only will these mark your pages, but they are small enough to even let you leave them on the last line you read. The bookmark will be rooted exactly where you left them, every time. You can store them in the middle of the spine for easier reference.
Genuine Fred SPROUT Little Green Bookmarks, Set of 6
Price:
$7.99
Available from Amazon, BGR may receive a commission
Best Tasseled Bookmark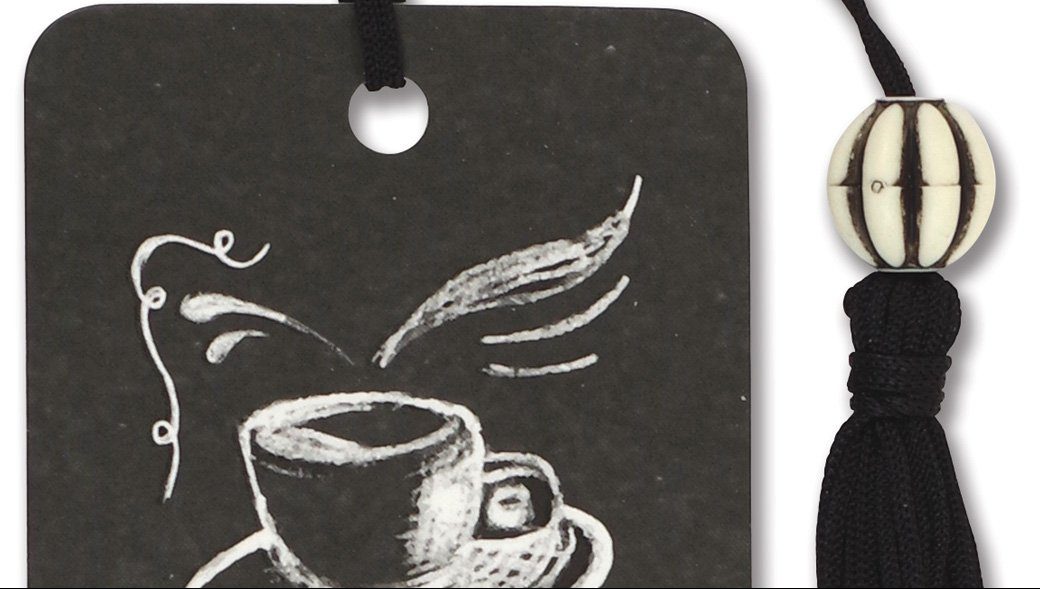 Peter Pauper Press has many different tasseled bookmarks for you to choose from if you like the look of the tassel draping over the spine of your book. They are printed on sturdy cardstock that has a smooth finish. This particular one says "Drink good coffee. Read good books." But there are various designs for you to choose from. It measures 2 1/2″ x 7 1/8″ and is encased in a clear plastic sleeve. The tassel is silky with a bead on the end.
Coffee & Books Beaded Bookmark
Price:
$2.95
Available from Amazon, BGR may receive a commission