If you purchase an independently reviewed product or service through a link on our website, we may receive an affiliate commission. Learn more.
Safety is always a top priority every time you are in control of a vehicle. Whether it's a car, scooter, ATV, or even a lawnmower, you need to be aware of your surroundings and follow the rules of the road (although you're probably not riding your lawnmower on the road.) Being able to communicate with other drivers and riders allows for a more efficient journey, not to mention safer. It's why cars all have multiple mirrors and lights. So, if you're someone who rides a bicycle, why wouldn't you want to be as protected as you can be? Equipping a tail light to your bicycle is a smart and easy way to produce more visibility and protect yourself. Especially for those who ride their bikes at night, this is a must, as having reflective gear and more is only the first step. If you're interested in adding a tail light to your bicycle, we've got you covered. Take a look at our picks below and add an extra layer to your security on the open road.
The best you can find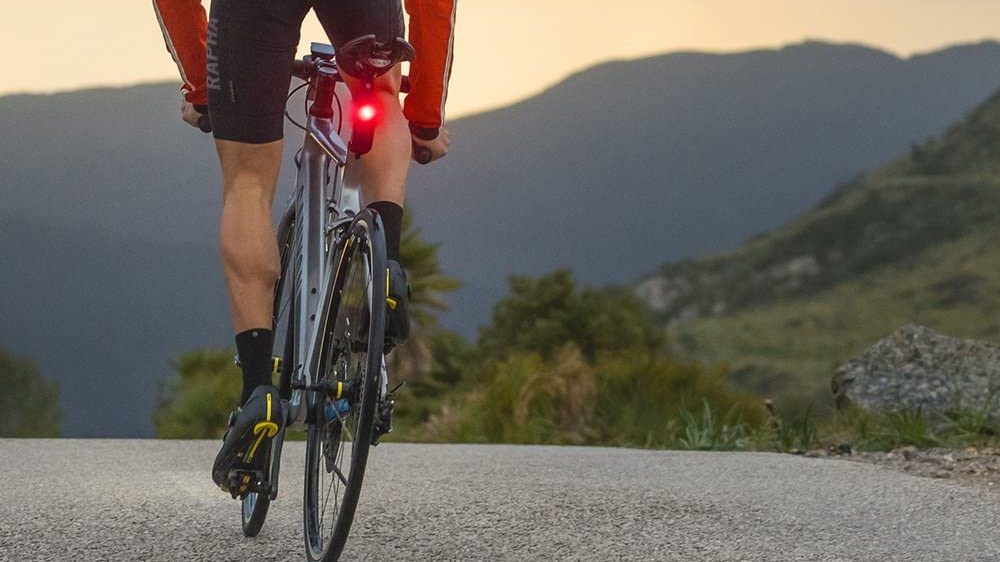 We aren't overstating it that the Garmin Varia RTL510 Bike/Cycling Radar Tail Light is the number one choice. This is a pricey option but is totally worth it because of all it offers. This can be seen in the daytime or at night, allowing you to ride comfortably at any time of day. The battery life lasts for 15 hours in flashing mode or six in solid or night flash modes. Depending on the time of day, the light will shine brighter if it needs to, as the daytime lumens are 65, 29 for night flash mode, and 20 for solid. Not only does this provide visual alerts, but it also produces an audible alert as well to warn vehicle approaching from up to 153 yards away. The vertical design is easy to mount to most road-use bicycles. It is visible within a 220-degree range and it is compatible with many bicycles. It will wirelessly integrate with other Garmin devices that are sold separately.
Key Features:
Battery life lasts for up to 15 hours
Different lumens for different modes
Visual and audible alerts
Garmin Varia RTL510, Bike/Cycling Radar Tail Light, Alerts for Rear-Approaching Vehicles
Price:
$261.01
Available from Amazon, BGR may receive a commission
Stick out more
Providing you the option of multiple lights, the DON PEREGRINO Powerful LED Bike Tail Light can help you be more recognizable. This is offered in three different styles. You can get a red tail light by itself or you can get a red tail light and a blue light that come together. There is also an option for a combo red and blue light along with a white light that goes below it. This offers different modes, like steady in blue, flash in blue, strobe in red and blue, flash white, and more. The rear lights have 36 COB LEDs that put out 110 lumens. Even in the daytime, these can be seen in a 150-degree range and up to 492 feet away. The lights are USB-compatible and can be charged for two hours and last between four and 10 hours for use. They install without tools on almost any bike.
Key Features:
Red, white, and blue lights
110 lumens
USB-compatible
DON PEREGRINO B2 - 110 Lumens High Brightness Bike Rear Light Red/Blue, Powerful LED Bicycle Ta…
List Price:
$24.99
Price:
$21.99
You Save:
$3.00 (12%)
Available from Amazon, BGR may receive a commission
Be visible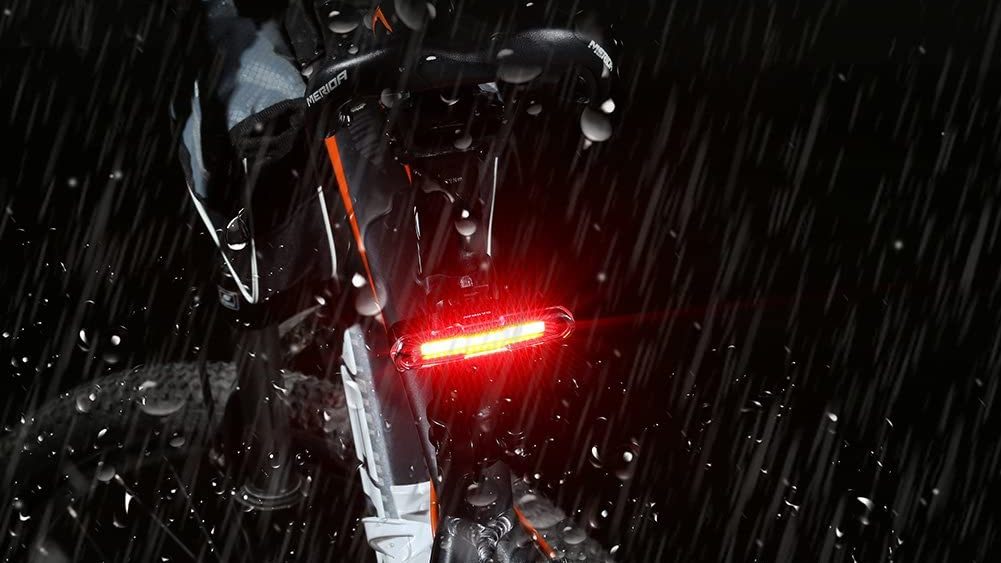 The CANWAY Bike Tail Light provides the wide range of visibility that you seek. It is ultra bright to keep you safe and it offers a 260-degree angle design. The COB lamp beads produce light that enhances maximum visual properties. It is offered in multiple modes like the DON PEREGRINO, as this comes with a blue and red light. This will last from two to four hours and is rechargeable through a USB cord. You can mount the light horizontally or vertically and choosing a power mode is as simple as pressing a button.
Key Features:
Lasts from two to four hours
Offers a 260-degree angle design
Mounts horizontally or vertically
Bike Tail Light, Canway Ultra Bright Bike Light USB Rechargeable, LED Bicycle Rear Light, Water…
List Price:
$25.99
Price:
$17.99
You Save:
$8.00 (31%)
Available from Amazon, BGR may receive a commission
Alert those around you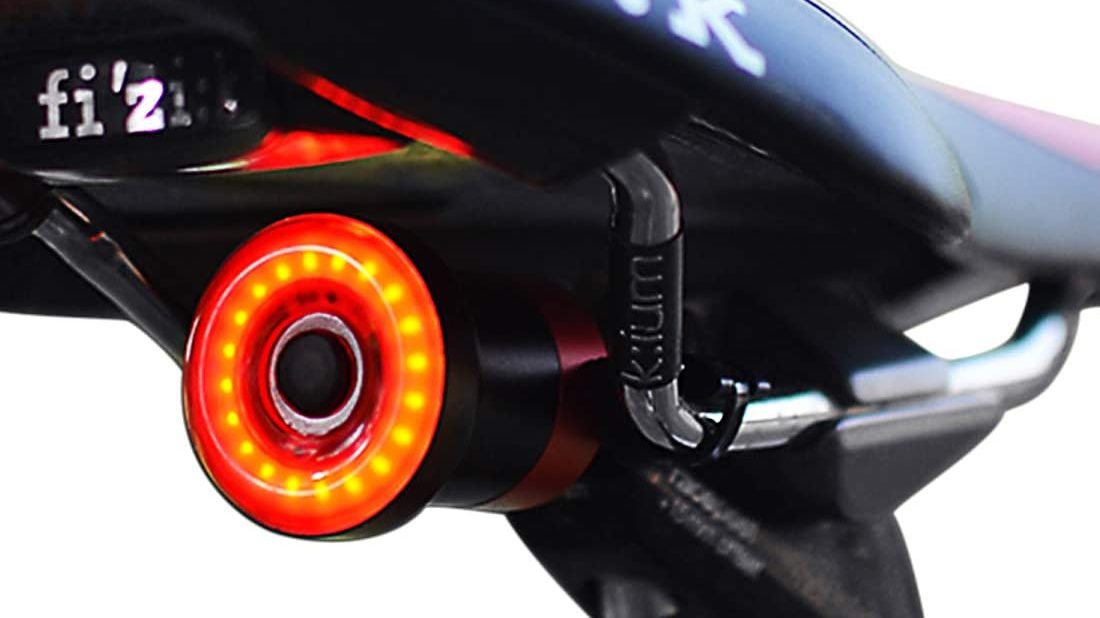 Feel confident riding in the rain when you have the Nkomax Smart Bike Tail Light. This is an intelligent sensor that will automatically sense when you're riding in low brightness and turn itself on. Conversely, it shuts off if you are riding in high brightness. Whenever you break, it automatically switches on, alerting vehicles behind you. It is IPX6 waterproof, so you can head out in poor weather. It will run for up to 20 hours on a single charge and is attached with a saddle fit strap.
Key Features:
Automatically turns on when you break
IPX6 waterproof
Runs for up to 20 hours
Smart Bike Tail Light Ultra Bright, Bike Light Rechargeable Auto On/Off, IPX6 Waterproof LED Bi…
List Price:
$26.99
Price:
$22.99
You Save:
$4.00 (15%)
Available from Amazon, BGR may receive a commission
Appreciate the combo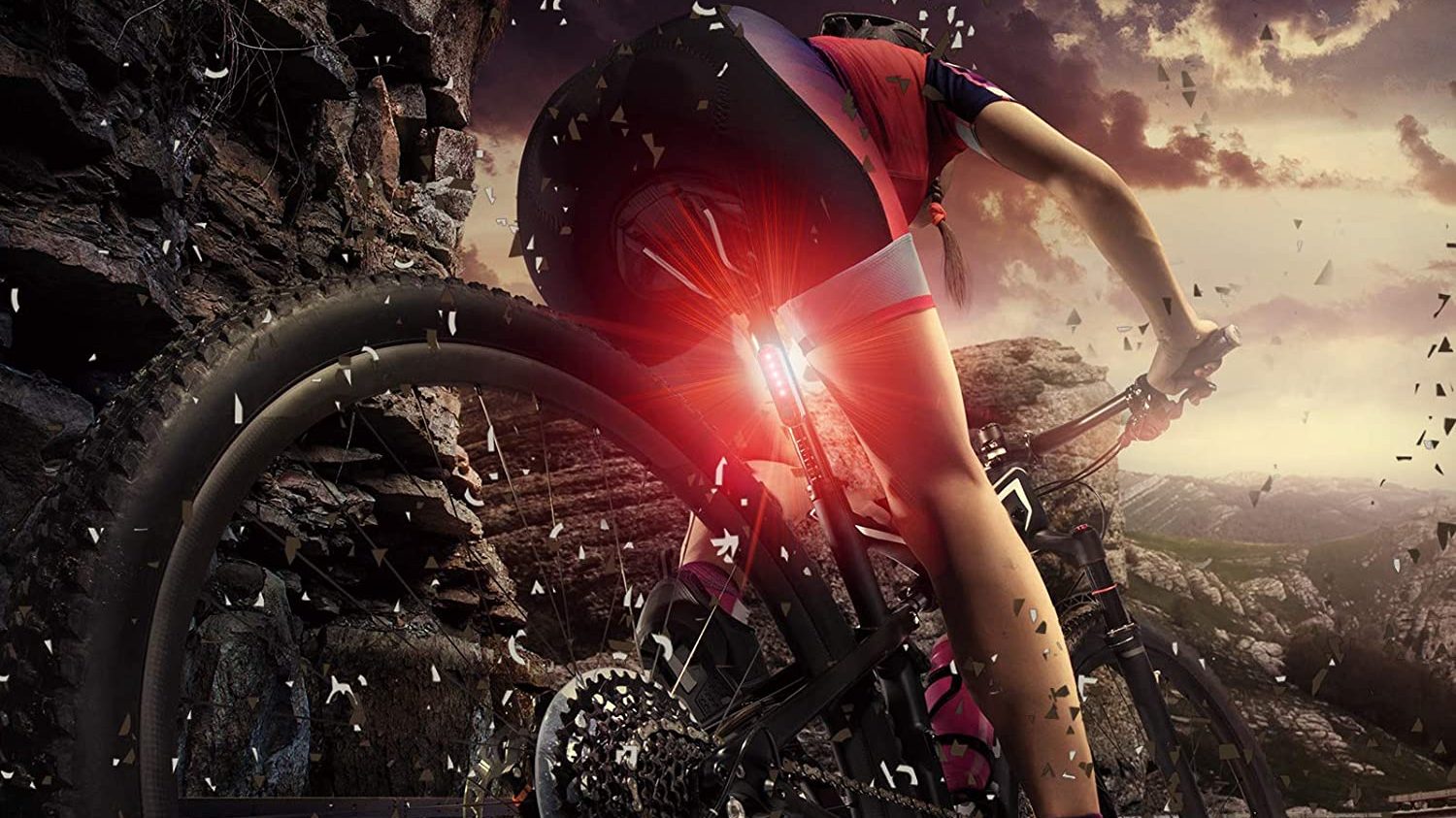 With the Ascher USB Rechargeable LED Bike Tail Light 2 Pack, you'll get plenty for your money. Not only will you get one LED light, but you'll get two and both of them have four lighting mode options. The one-touch switch gives you full flashing, slow flashing, half dimmed, or fully bright modes. They take almost no time to install and are USB rechargeable. You can also use these for your dog's collar, your helmet, and a few other applications.
Key Features:
Two lights in a pack
Four lighting modes
Take no time to install
Ascher USB Rechargeable LED Bike Tail Light 2 Pack, Bright Bicycle Rear Cycling Safety Flashlig…
List Price:
$19.99
Price:
$14.99
You Save:
$5.00 (25%)
Available from Amazon, BGR may receive a commission
---
Our deals and product reviews are picked by BGR's expert editors and team.

Follow @BGRDeals on Twitter to keep up with the latest and greatest deals we find around the web. Prices subject to change without notice and any coupons mentioned above may be available in limited supply.