If you purchase an independently reviewed product or service through a link on our website, we may receive an affiliate commission.
Cycling is a terrific way to boost your endurance, tone your muscles, and get in shape. It's also a pretty darn good way to get from place to place. Whether you're training for the Tour de France or just like to ride your bike around town, you obviously need it to be in tip-top shape. In order to make sure you'll be able to get where you need to go, you need a bicycle pump for your tires. Bike pumps allow you to put the right amount of air in your tires, so you don't pop them. You can't really rely on an air compressor to pump up your tires. Plus, if you're training, you need to be able to blow up your tires quickly in order to keep moving. We've taken a look at the best bicycle pumps and picked our very favorites. Below, check out our list and get ready to hop on.
Best Twin Valve Bicycle Pump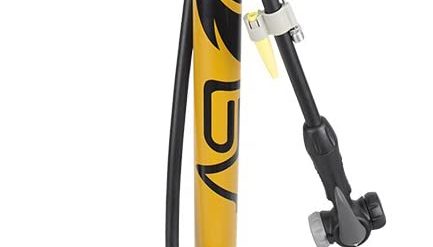 Depending on what kind of valve your bicycle has, you'll just have to rotate the head of the BV Bicycle Ergonomic Bike Floor Pump. The dual locking head works for both Presta and Schrader valves, as the reversible design makes it easy to use. It features a steel barrel that won't rust, so it's built to last a long time. The floor pump has an easy to read gauge that goes up to 160 PSI, so you'll be able to pump and get accurate readings. The handle is ergonomically-designed and comfortable, as it is padded and makes it easy to hold. The long rubber hose is 34″, so you'll have plenty of room to move your tires around for. This also comes with an inflatable device and a sport ball needle, so this is more versatile than just for pumping up bicycles.
BV Bicycle Ergonomic Bike Floor Pump with Gauge & Smart Valve Head, 160 psi, Automatically Reve…
Price:
$32.98
Available from Amazon, BGR may receive a commission
Best Pump and eBook Pack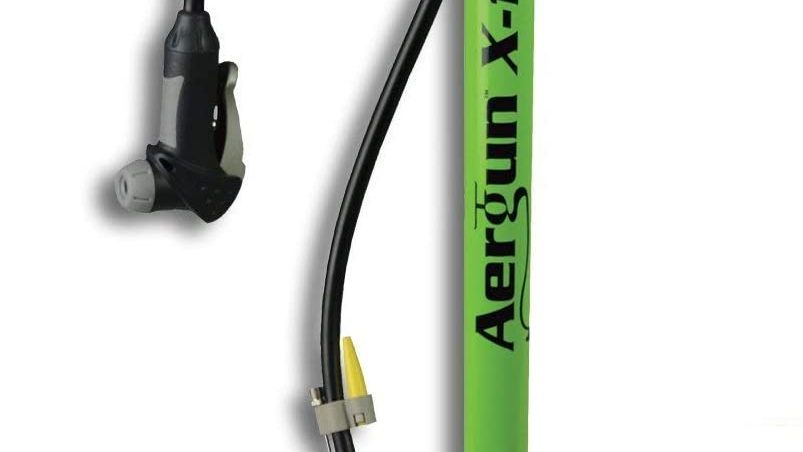 Offering you more than most bicycle pumps do, the AerGun X-1000 Bike Pump is a solid option. This is a high quality pump with a strong pump head, as the AerTight requires no fiddling, switching or adapters. This has a convenience Pressure Release Valve to quickly and precisely remove air from tires for different types of training (road, trails, altitude, etc.) You can easily fill up your tires to 160 PSI and you'll feel the power in each stroke of the pump. The gauge is easy to read and you can put your trust in the precision. This comes with an eBook that will fill you in on tires and and what PSI you should use for different terrains. The rugged steel barrel is sturdy and it comes with a bladder and ball needle as well.
AerGun X-1000 Bike Pump – Unique AerTight Pump Head for Easiest use with Both Presta and Schr…
Price:
$29.00
Available from Amazon, BGR may receive a commission
Best Mid-mount Gauge Bicycle Pump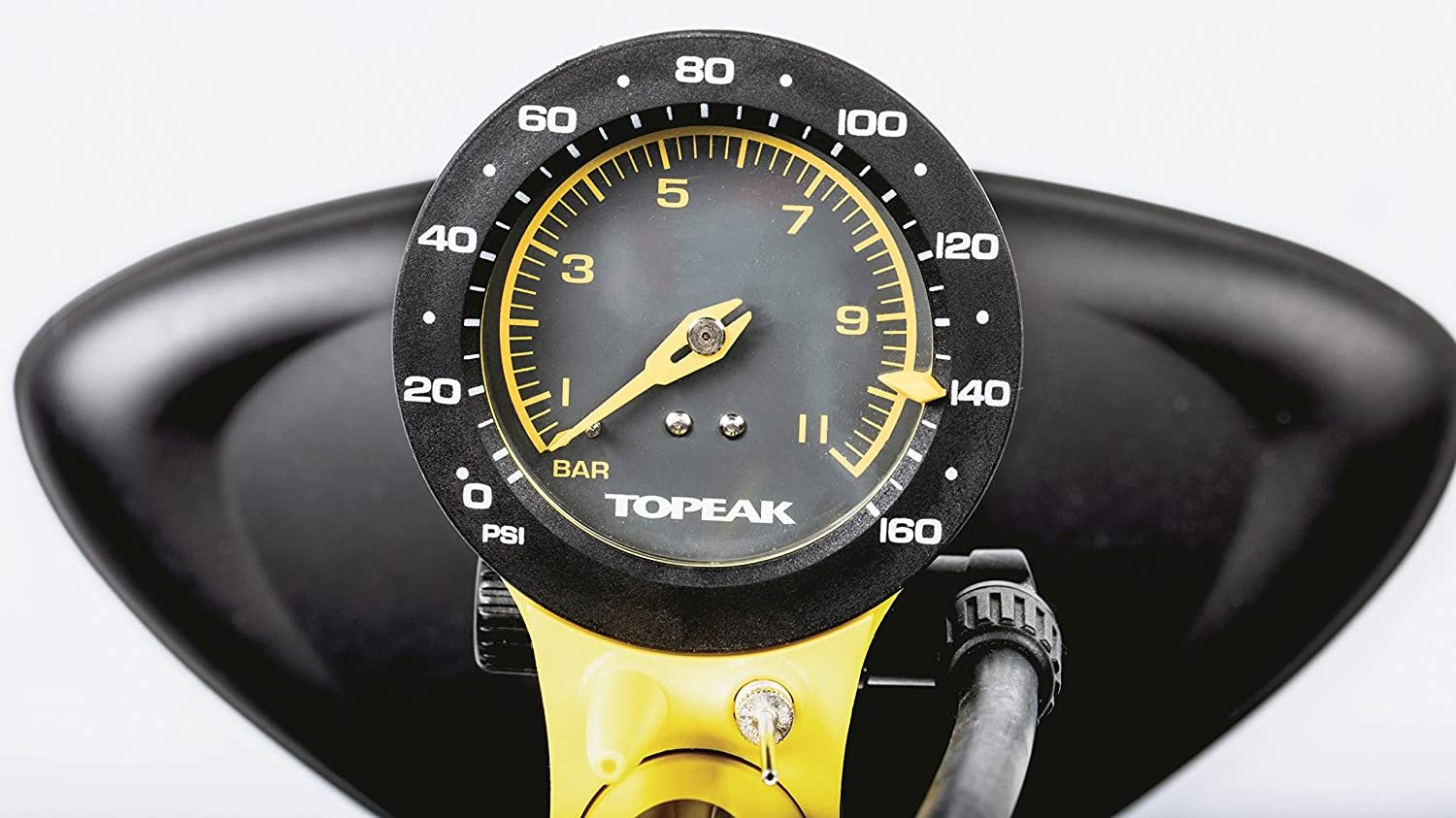 Picking up the Topeak Joe Blow Sport III High Pressure Floor Pump means that you don't have to kneel all the way down to see the gauge. This has a three-inch mid-mount gauge that is extremely easy to read. The new hammer style TwinHead DX features an extra long 360 pivot hose that works with all tires and valves. This one also maxes out at 160 PSI and it too includes a bladder and ball needle. The oversized handle is ergonomic and made with a dual-density polymer.
Topeak Joe Blow Sport III High Pressure Floor Pump
Price:
$51.56
Available from Amazon, BGR may receive a commission
Best Mini Bike Pump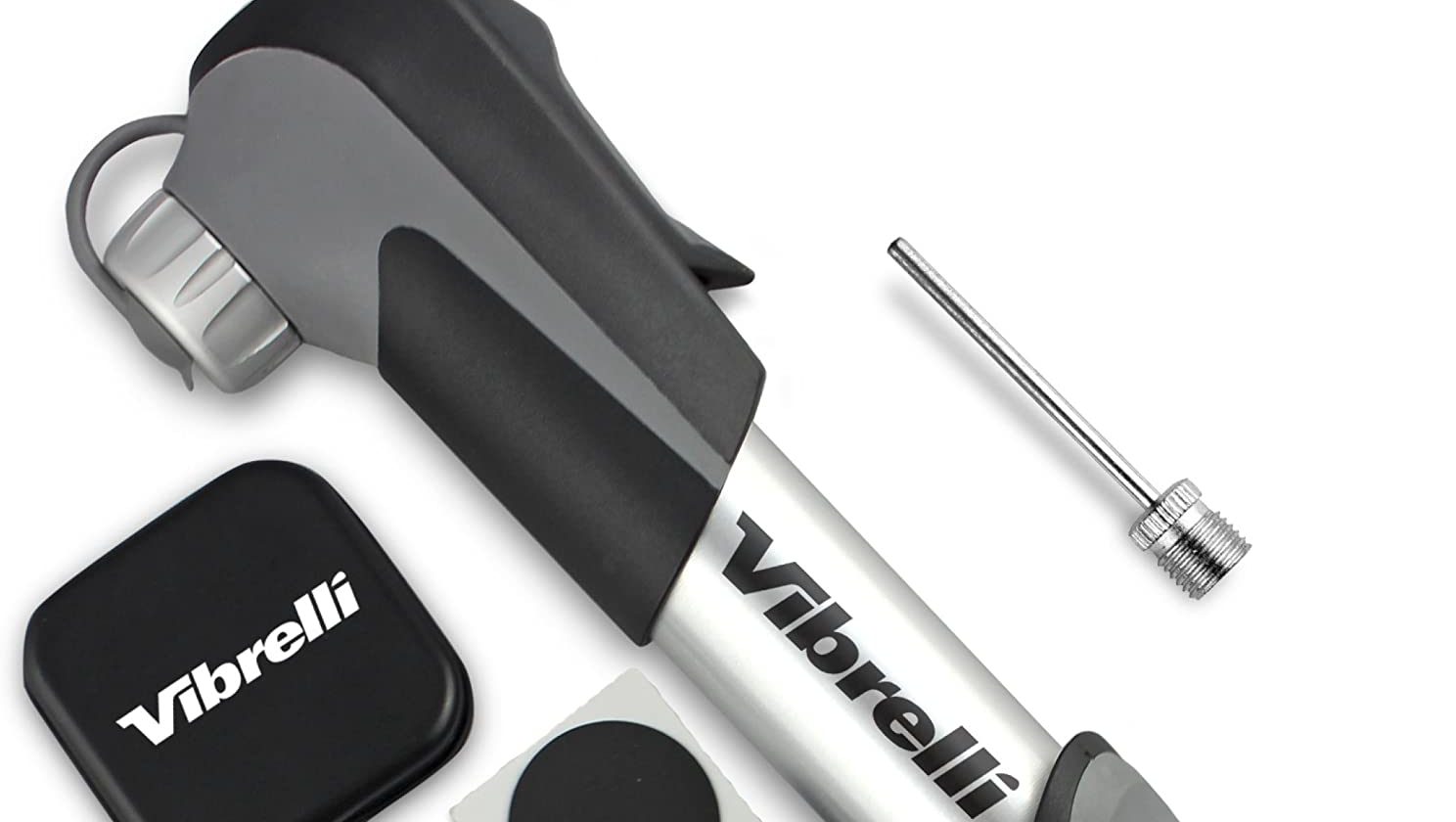 Extremely easy to carry with you wherever you need it, the Vibrelli Mini Bike Pump comes with a glueless repair kit. This doesn't need any valve changing or adapters, as it automatically locks onto both Presta and Schrader valves. This has the power of 120 PSI and has an extendable telescope, allowing you to switch between volume and pressure. This also has a mounting bracket, so you can attach it to your bike to have it with you when you might need it. The glueless repair puncture kit makes you prepared for a flat tire at any time.
Mini Bike Pump & Glueless Puncture Repair Kit - Presta & Schrader Bicycle Pump - 120 PSI Tire P…
Price:
$19.48
Available from Amazon, BGR may receive a commission
Best Color Options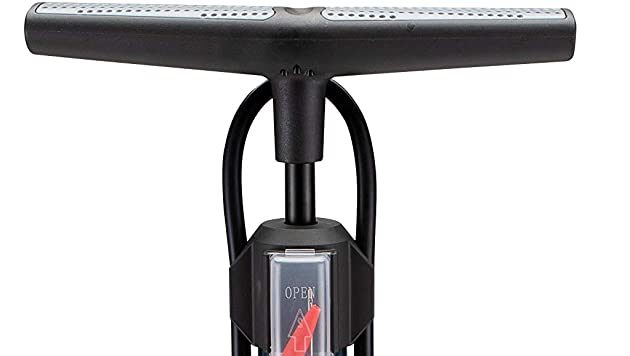 If you're interested in what color your bicycle pump is, then you have options with the Schwinn Air Center Max Floor Pump for Bicycles with Gauge. You can choose between silver, navy blue, orange, and black and the dual easy indicator pump head fits all valves. The max power is 100 PSI and the base width measures 12″. The 44mm diameter steel barrel is two feet tall, so you'll have some leverage while pumping. The fabric-lined hose is 42 inches long.
Schwinn Air Center Max Floor Bike Pump, Gauge Fits Schrader and Presta Valve Types, Silver
Price:
$24.99
Available from Amazon, BGR may receive a commission