If you purchase an independently reviewed product or service through a link on our website, we may receive an affiliate commission.
For parents, your newest bundle of joy can be the pleasure of a lifetime. As they grow, you're going to be going through a lot of different items that are tailored for them. One of those items that is a must for every parent and baby is a bib. Bibs will protect your baby's clothes while they are eating or while they are sitting in a high chair or anywhere. They can be lifesavers and they are easily washable, as you're going to be washing so many things frequently. Bibs are used for cleanups, spills, and drool which are constant for newborns. There are many different kinds of bibs on the market, so which ones are the best for you and your baby? Luckily for you, we've got you covered. Below, we've highlighted our picks for the best bibs for kids on the market to help you cut down on some of the loads of wash you're going to have to do for your children's clothes, although that is likely to help only so much.
A longer set of bibs for kids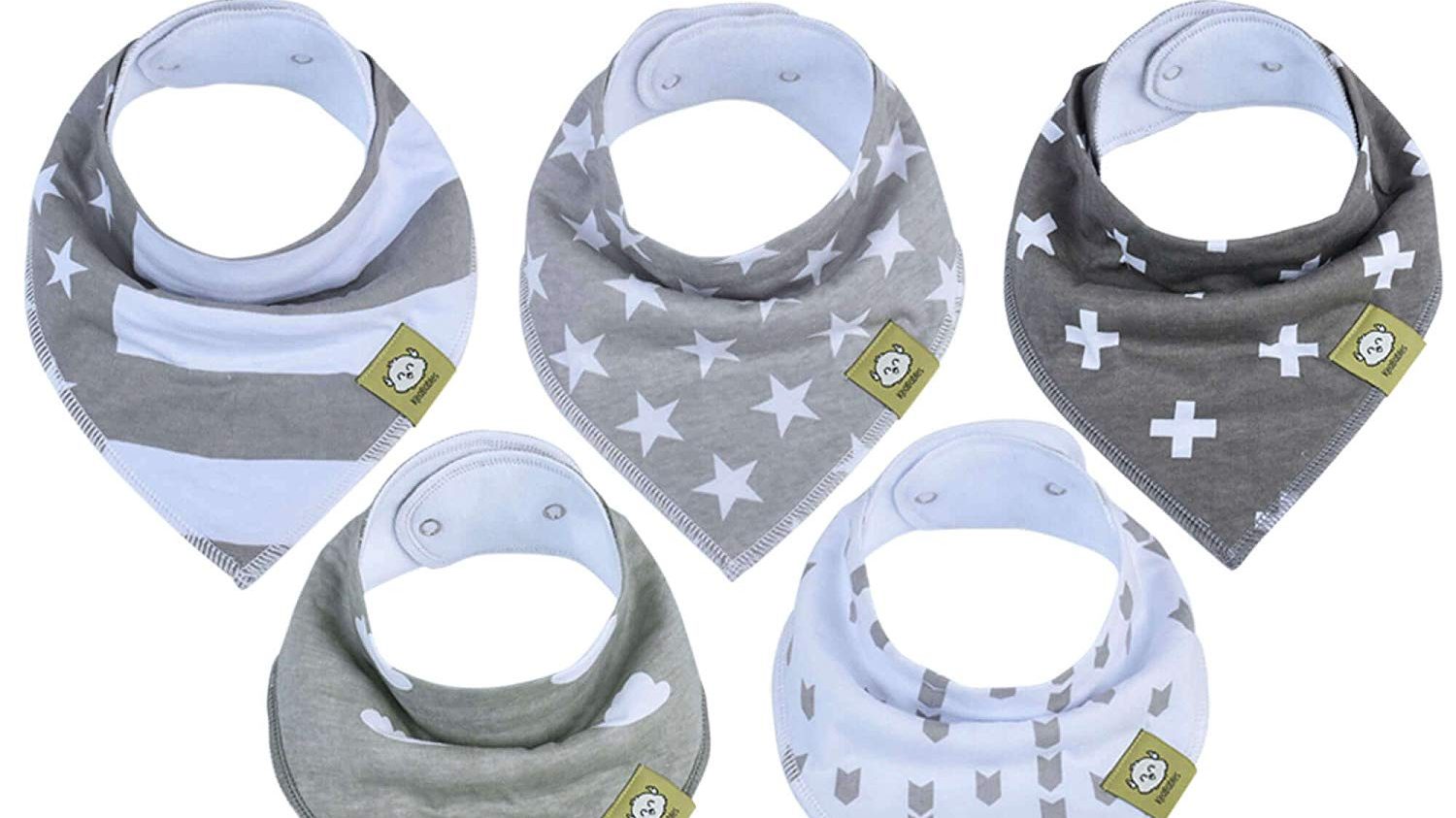 Covering your child's neck and shirt as much as it can, the KeaBabies Baby Bandana Drool Bibs are soft and comfortable. These organic, cotton-backed bibs are made from absorbent fleece for maximum pick up. This comes in a pack of eight and you can choose between different color patterns. This will ensure that your son or daughter will not run out of styles. These baby bandana bibs are dual-layered, providing more protection. A bandana bib will keep your drooling and teething baby dry and fresh all day long. They are made with high quality stitching and ultra soft premium fabric to ensure comfort and help combat fussing and crying. Each bib has three adjustable snaps, so as your child is growing, the bib can grow with them. You can use these from newborn until 24 months. The material won't cause any rashes and this set proves to be a great gift for new parents.
Key Features:
Keeps your child dry and fresh all day long
Three adjustable snaps
Won't cause any rashes
Organic Baby Bandana Drool Bibs - Bandana Bibs for Boys, Girls by KeaBabies- Super Absorbent Ba…
Price:
$15.96
Available from Amazon, BGR may receive a commission
Make sure to catch the drippings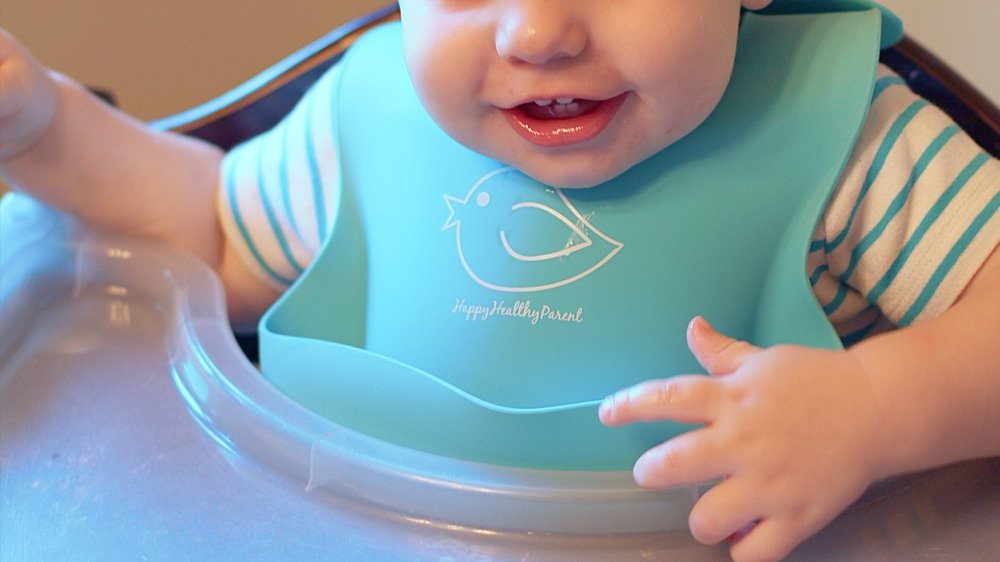 With the Happy Healthy Parent Silicone Baby Bibs, cleaning up has never been simpler. You don't have to worry about waiting for this to go through the washing machine to be clean. This set of two will cut down on your laundry needs, as simply wiping these down with soapy water is good enough before using it again. This is made from 100% food grade silicone that resists stains and won't absorb water. It features a wide open pocket at the bottom that is there to help catch food that happens to fall, keeping it off of your child's outfit. It also stays open, even when there are crumbs and bits of food in it.
Key Features:
Made from 100% food grade silicone
Resists stains
Wide open pocket at the bottom
Silicone Baby Bibs Easily Wipe Clean - Comfortable Soft Waterproof Bib Keeps Stains Off, Set of…
Price:
$17.97
Available from Amazon, BGR may receive a commission
Have enough bibs for kids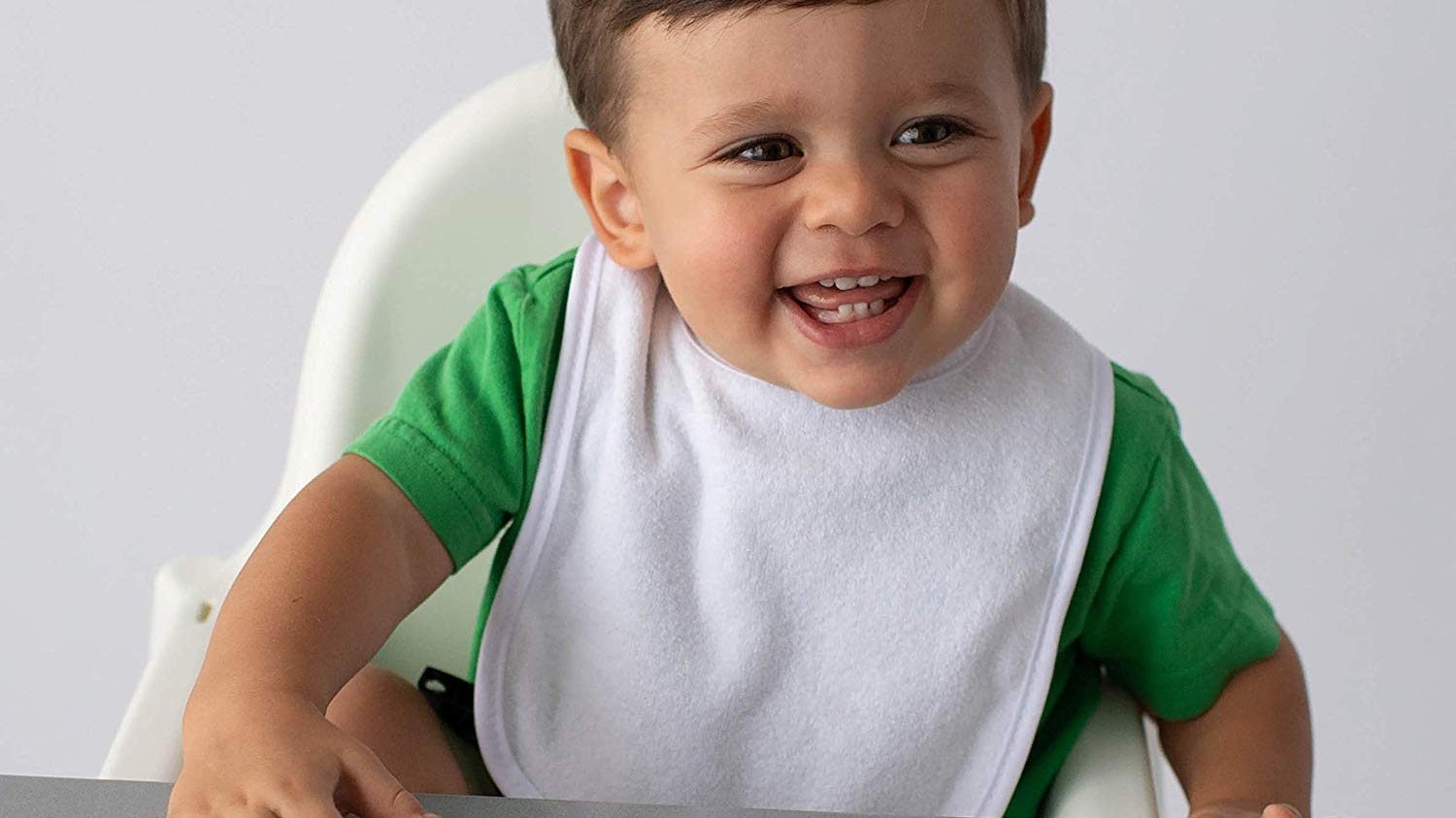 Keeping you a step ahead of the laundry, the Neat Solutions 2-Ply Knit Terry Solid Color Feeder Bibs will keep your baby covered. Crafted from 75% cotton and 25% polyester, these are ideal for new parents to use for their children. You'll receive 20 bibs, all of which are machine and dryer safe. You can even add your own embroidery or designs to them to personalize the bibs for your baby. These are offered in a neutral, unisex design that won't clash with any outfits. They each feature a hook and loop closure that makes meal time easier. This is a cost-effective value that will give you a lot of options for the coming days and weeks.
Key Features:
Cost-effective value
20 bibs in the pack
Can embroider or add designs
Neat Solutions 2-Ply Knit Terry Solid Color Feeder Bibs in White - 20 Pack
Price:
$19.99
Available from Amazon, BGR may receive a commission
Tackle all the drool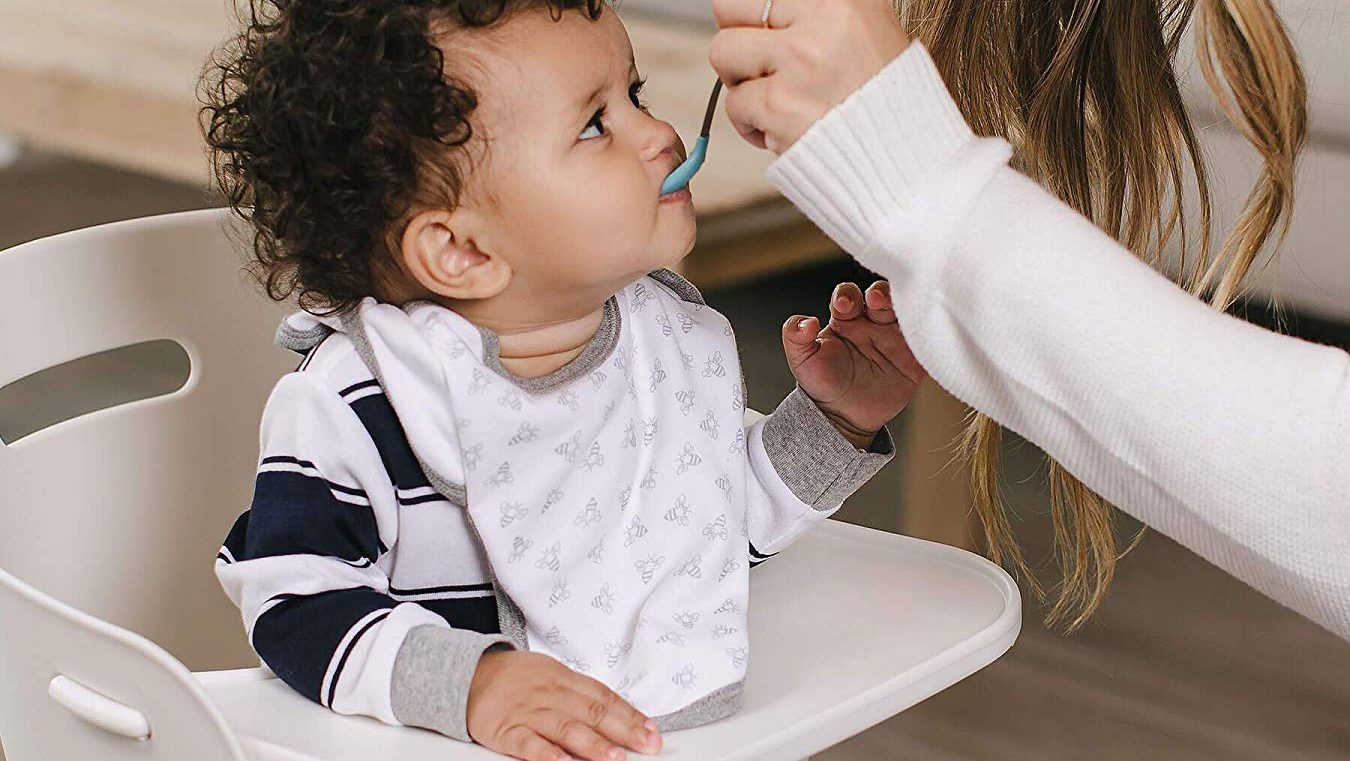 Perfect for collecting drool if your son or daughter seems to constantly be drooling, the Burt's Bees Baby Bibs are very absorbent. You can get them in packs of two or four and in different colors, allowing you to mix and match with your baby's outfits. These are made from 100% organic cotton and the large 8″ x 7.5″ design protects during feedings and during times of excessive drool. The lap-shoulder style gently stretches, making them easy to slip on and off your child. They are made with two-ply terry towel backing, that allow you to easy clean them up. The rib knit fabric is more durable than jersey fabric.
Key Features:
Made from 100% organic cotton
Large 8″ x 7.5″ design
Rib knit fabric
Burt's Bees Baby - Bibs, 4-Pack Lap-Shoulder Drool Cloths, 100% Organic Cotton with Absorbent T…
Price:
$18.18
Available from Amazon, BGR may receive a commission
Save some money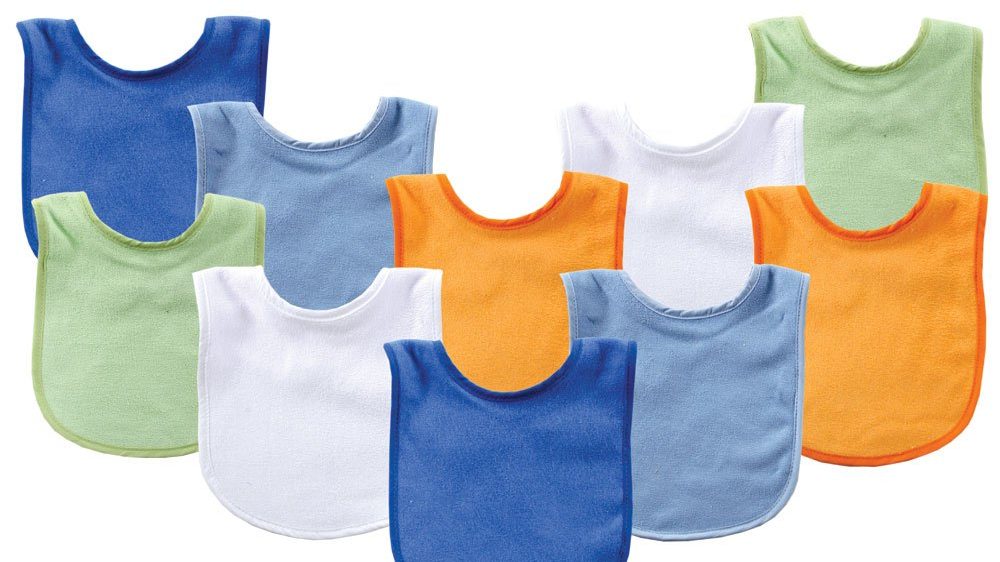 Providing you a solid amount of bibs, the Luvable Friends Unisex Baby Drooler Bibs offer you plenty of bang for your buck. These come in one size, so your baby can grow into them if they aren't quite the size yet. You'll get 10 bibs and can choose between different colors and designs. Each one is made with 65% cotton and 35% polyester, making them gentle and absorbent. These bibs for kids are great for everyday use and are multi-layered to deal with spills.
Key Features:
Made with 65% cotton and 35% polyester
Come in one size
Come in different colors and designs
Luvable Friends Unisex Baby Cotton Terry Bibs, Boy Solid, One Size
List Price:
$12.99
Price:
$9.99
You Save:
$3.00 (23%)
Available from Amazon, BGR may receive a commission