If you purchase an independently reviewed product or service through a link on our website, we may receive an affiliate commission.
Sunbathing and laying down on the beach is many people's idea of an ideal summer activity. Tan life is a different kind of life. Getting that sun-kissed skin can take hours of beach or backyard time (or just a few minutes in a tanning booth, but that's not what we're discussing here). Of course, there are many who just enjoy sitting on the beach and reading while getting some sun. If you're hunkering down in your favorite chair or laying in it to get a more even tan, you want to be as comfortable as possible. Keeping your towel on your chair can be a struggle, especially when you have to turn over to get the sun on your backside. But with a beach towel clip, that towel will stay in place. This also helps you claim your chairs in the mornings on a crowded beach if you need to stake claim before the masses rush in. We've highlighted our picks for the best beach towel clips for your beach chairs for your sunbathing adventures.
Best Large Pack of Clips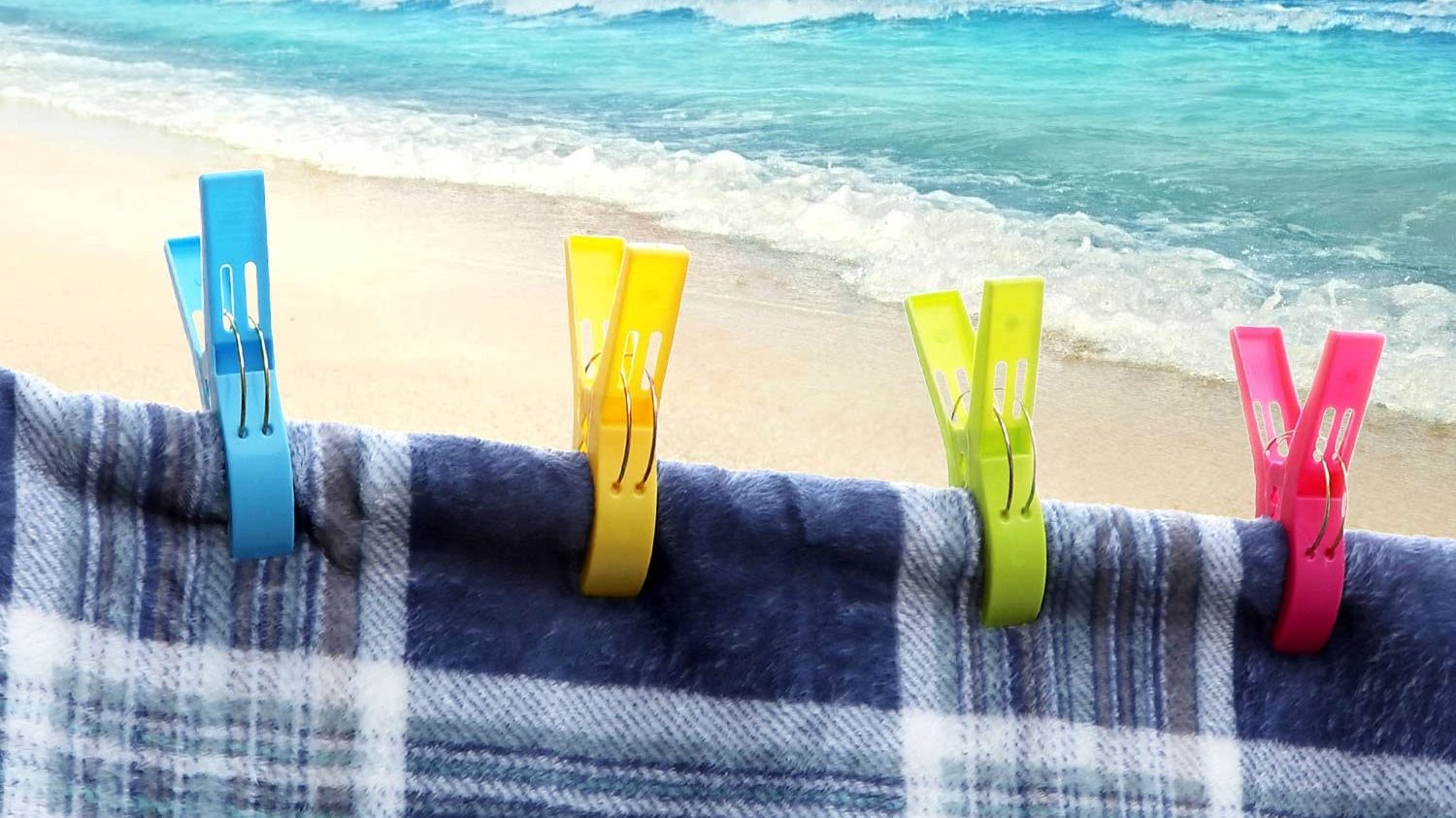 If you have a big family or you have friends that like to come to the beach or pool with you, you're going to need a decent amount of clips and the ESFUN 16 Pack Beach Towel Clips is a tremendous value. You'll get 16 clips in four different colors: blue, yellow, red, and green. There's four per color and they are bright and vibrant, so they won't get lost in the sand or grass. These have a big size to them and have a large rounded jaw, so clipping and holding won't be a problem. These can be used for towels, swimsuits, quilts, duvets, covers, blankets. This pack is perfect for a windy day. These are made from heavy duty PP plastic with zinc galvanized steel hinges. You can open these to 2.7″ and they are 4.7″ in length.
ESFUN 16 Pack Beach Towel Clips Chair Clips Towel Holder for Pool Chairs on Cruise-Jumbo Size,P…
List Price:
$12.99
Price:
$11.99
You Save:
$1.00 (8%)
Available from Amazon, BGR may receive a commission
Best Clips for Windy Days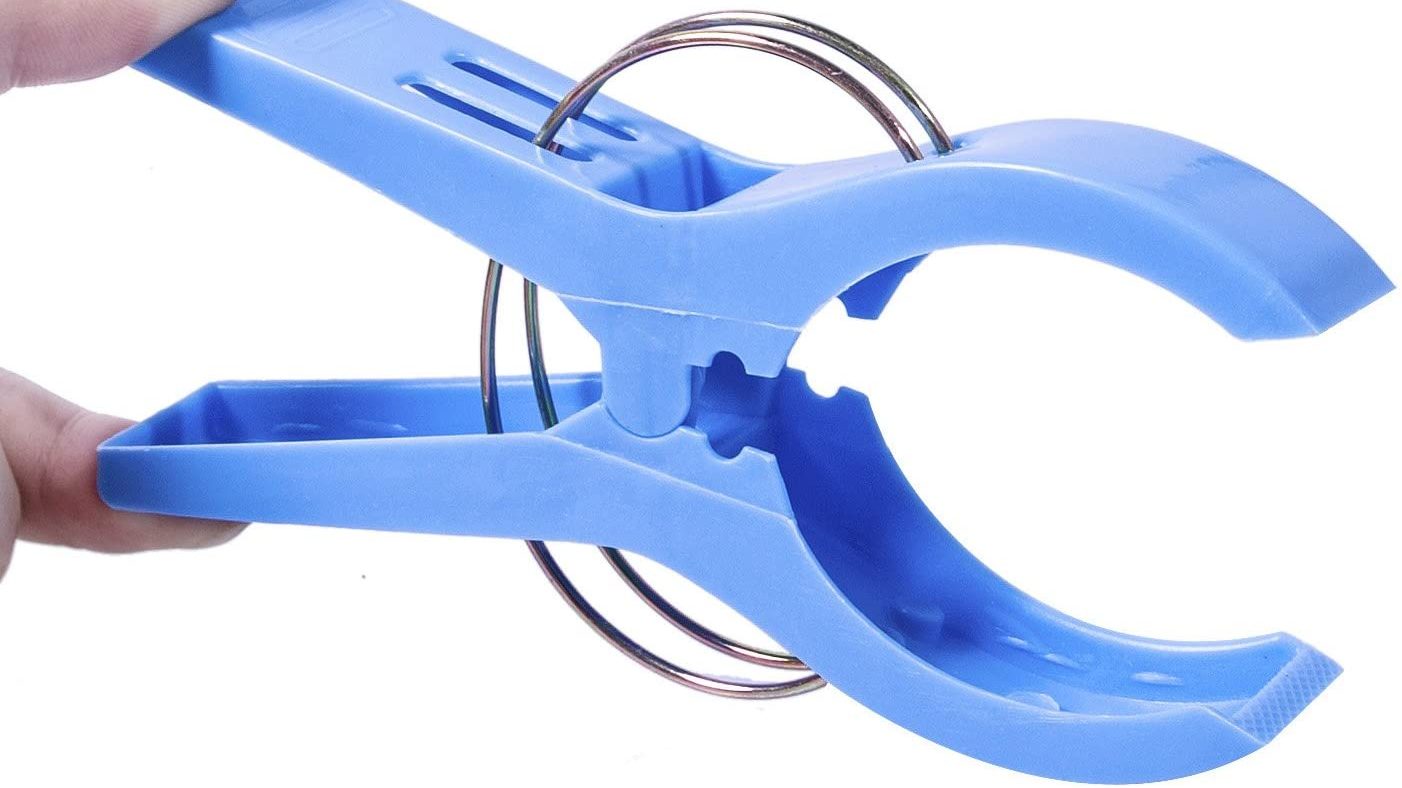 Providing extra grip for your chairs or clotheslines, the Attmu Beach Towel Clips 12 Pack works great. These have a strong and rounded jaw that will hold everything specifically in place. These also come in fun and bright colors, so you'll always be able to spot them and find them easily. Each one of the clips will secure to the frame of most chairs, thanks to the jaws. The extra strength hold will keep your towel in place on windy days. Made from durable plastic, these will last a long time. These have a quality guarantee in place and they come with a lifetime warranty.
Attmu Beach Towel Clips for Beach Chairs(12 Pack), Towel Holder in Fun Bright Colors, Keep Towe…
Price:
Available from Amazon, BGR may receive a commission
Best Double Thickness Clips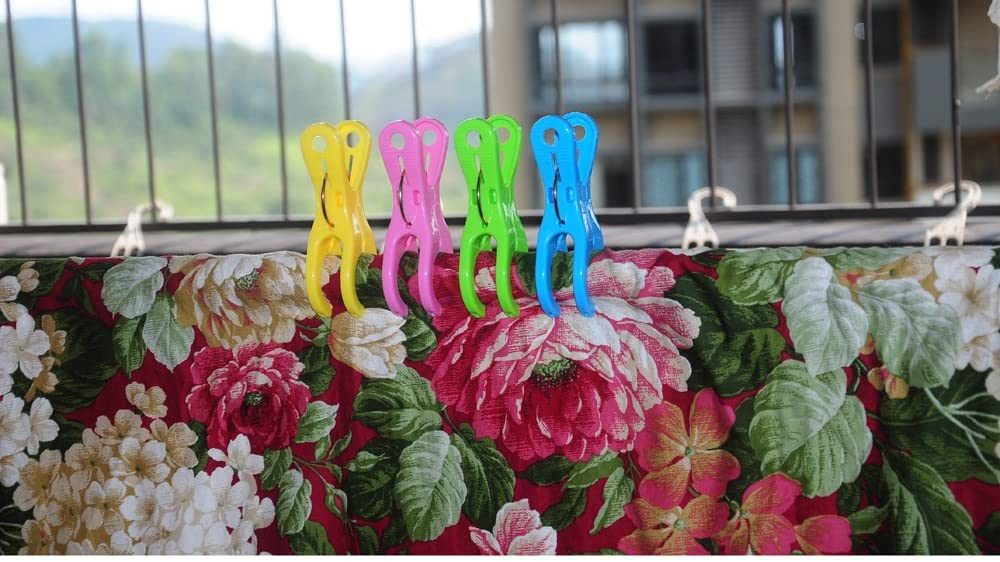 Built to last for many beach seasons, the ECROCY 8 Pack Double Thickness Jumbo Size Beach Towel Clips are quality clips. The big size beach towel clips help secure your towel to the frame of most beach chairs. These are made from double thickness durable plastic with zinc galvanized steel. The clips won't rust, really keeping them sturdy for a long time. This comes in a set of eight, two each in blue, yellow, green, and pink. These large dimensions, 4.7″ in length, can also open up two inches in width. These can be used on your beach chairs, beach towels, or on your clothes hanger from blowing away.
Beach Towel Clips, ECROCY Towel Clips for Chairs on Cruise, 8 Pack Double Thickness Large Clips…
Price:
Available from Amazon, BGR may receive a commission
Most Unique Clips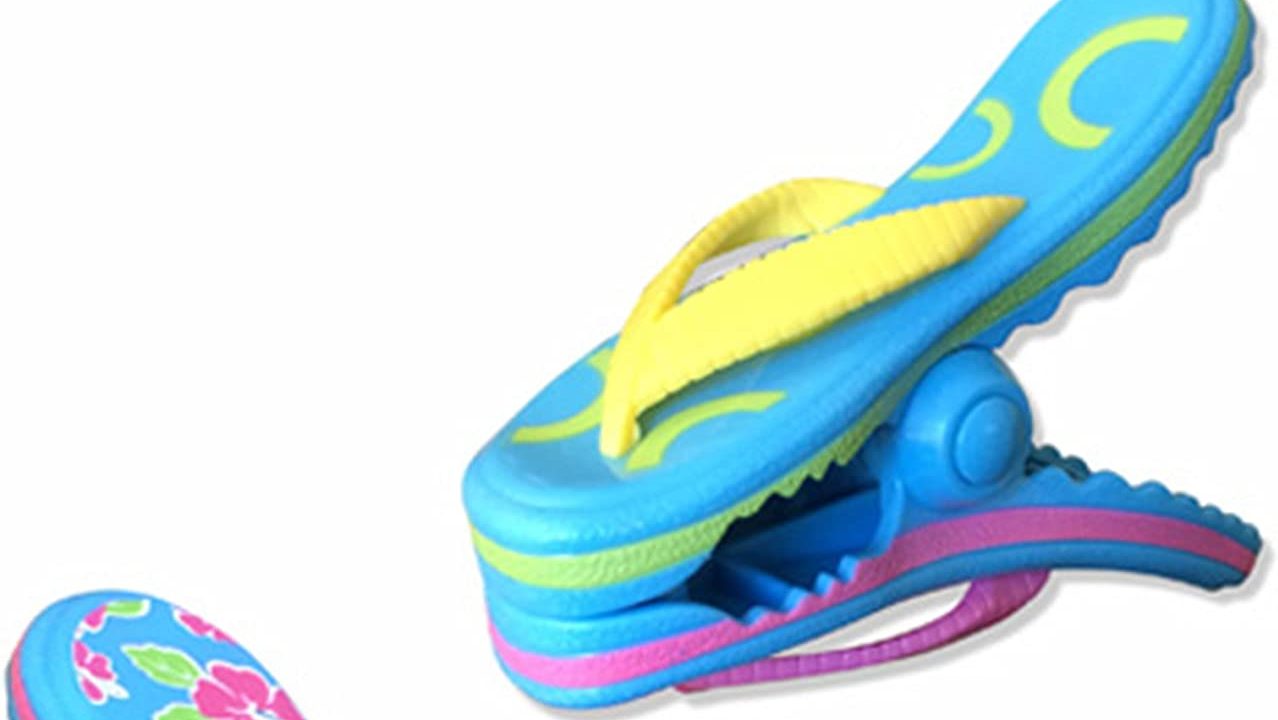 Giving you some fun under the sun, the O2COOL Flip Flop BocaClips come in a set of two. These are portable towel clips that come in many different shapes for your whole family. These specific ones are in the shape of flip flops, but you can get toucans, margarita glasses, ice cream cones, and many more. These will tightly clip your towel to your chair, saving your space and keeping your cooler. These are colorful and hand-decorated for a true feeling and look. You can use these to even close a bag of chips if you need. They're that versatile.
O2COOL Bocaclips - Beach Towel Clips for Beach Chairs, Patio and Pool Accessories - (Flip Flop)…
Price:
$11.99
Available from Amazon, BGR may receive a commission
Best Stainless Steel Clips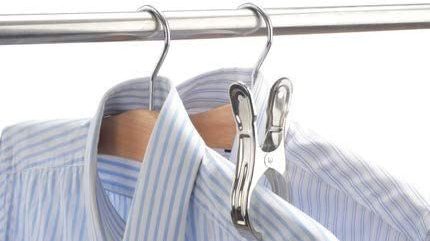 For a long-lasting clip, look no further than the ilyever 6 Pack Jumbo Size Stainless Steel Beach Towel Clips. These are made from double durable stainless steel, providing you more durability than a normal clothespin. These measure five inches in length and can open up to three inches, giving you plenty of area to fit around the chair. The big sizes gives it a firm grip on thicker and heavier fabrics. These can hold thick blankets or up to two towels. They are backed by a 100% satisfaction guarantee.
Ilyever 10Pack Double Strong Jumbo Size Stainless Steel Beach Towel Clips for Beach Chairs Or L…
Price:
Available from Amazon, BGR may receive a commission