If you purchase an independently reviewed product or service through a link on our website, we may receive an affiliate commission.
We all have aches and pains, some more than others. As you get older, you're bound to be feeling sorer each and every day. Even those of us who do work out frequently are bound to have a strain or tweak every once in a while. Keeping your muscles tight to protect your ligaments and joints is a must. That's why utilizing bandage wraps can protect your body in the long run. If you happen to sprain your wrist, you're going to want to keep it stabilized. All kinds of sport-related injuries can require wrapping, especially when it comes to your ankles, knees, and legs. You need to keep your body as healthy as possible in order to recover. A bandage wrap can help you in the long run and is a must for any first aid kit. Below, we've highlighted our favorite bandage wraps to help you out when you're feeling sore or achy. These will help you get back out there and exercising in no time. Let's take a look, shall we?
Best Size Variety of Bandage Wraps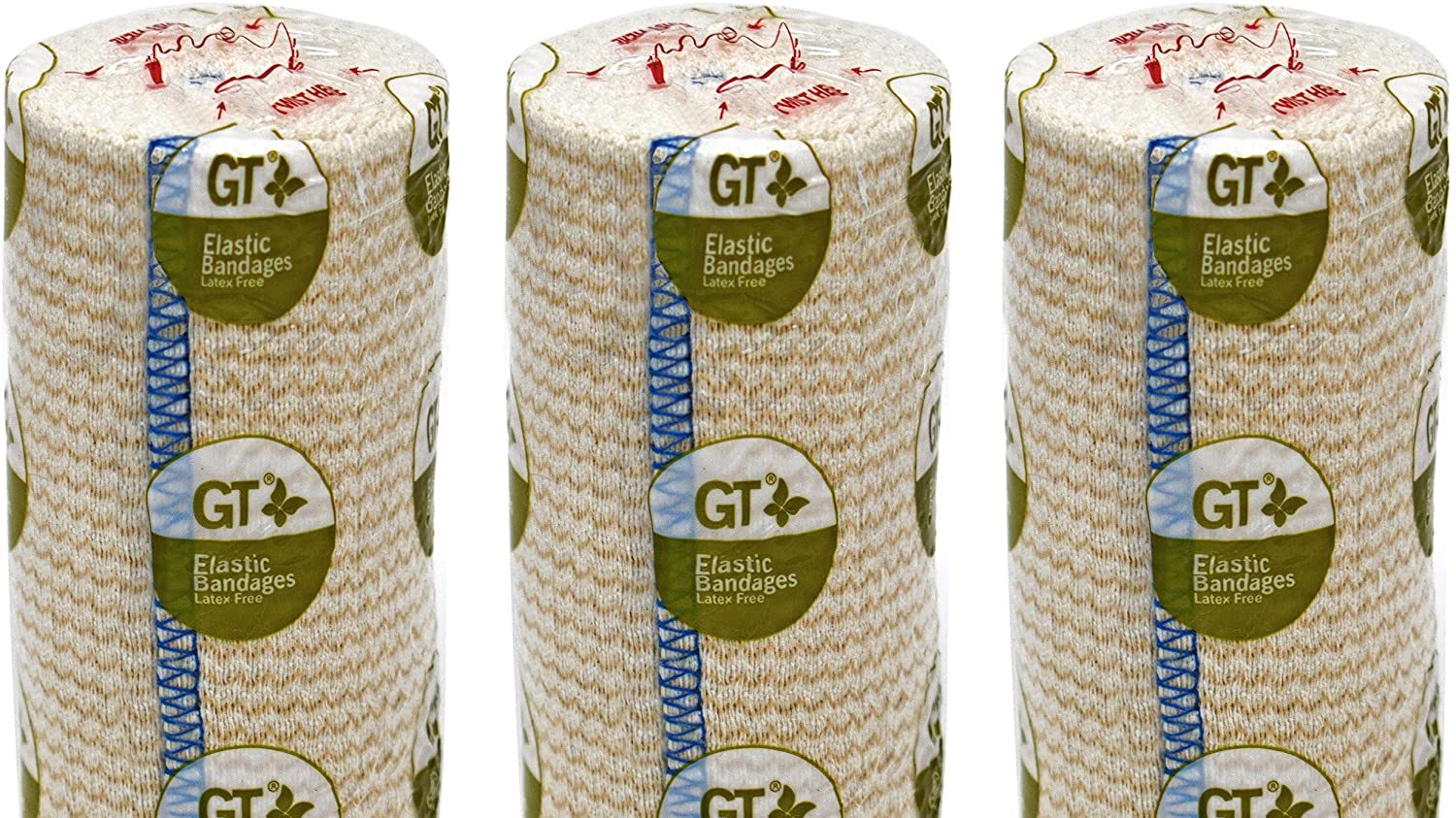 Depending on what width you're looking for, you're likely to find it with the GT USA Organic Elastic Bandage Wraps. These are hypoallergenic compression rolls that help stabilize any sprains or injuries. You can choose between rolls that are 2″, 3″, 4″, or 6″ wide as well as rolls that come in a pack of one, two, three, four, six, 12, 25, or 50. They are all made from 100% USA-grown cotton and breathable elastic. You can wear these all day and they will not irritate sensitive skin. They feature two easy press fasteners at both ends in a hook and loop style of closure. You can apply these yourself, as the inner fastener helps lock in the right compression and stretch and the outer fastener keeps it in place. They are all long-lasting, durable, and can be washed in the washing machine for repeated use. They are backed by a 100% customer satisfaction guarantee.
GT USA Organic Cotton Elastic Bandage Wrap (4" Wide, 3 Pack) | Hook & Loop Fasteners at Both En…
Price:
$15.35 ($5.12 / Count)
Available from Amazon, BGR may receive a commission
Best Self Adherent Bandage Wraps
Even if you're wearing them during a workout, the Ever Ready First Aid Self Adherent Cohesive Bandages will stay in place. These are designed to offer excellent support, as they will not slip while you're moving around. You won't have to readjust these over and over again like some bandage wraps. You also don't need to use a clip to keep these bandages in place. The durable elastic material allows you to apply this to basically any body part quickly. The material is lightweight and porous, so you won't even really feel it on your body. It comes in a rainbow variety pack, so you'll get an array of six colors: green, pink, navy, red, purple, and blue.
Ever Ready First Aid Self Adherent Cohesive Bandages 3" x 5 Yards - 12 Count, Rainbow Colors
Price:
$12.95 ($12.95 / Count)
Available from Amazon, BGR may receive a commission
Best Clipped Bandage Wraps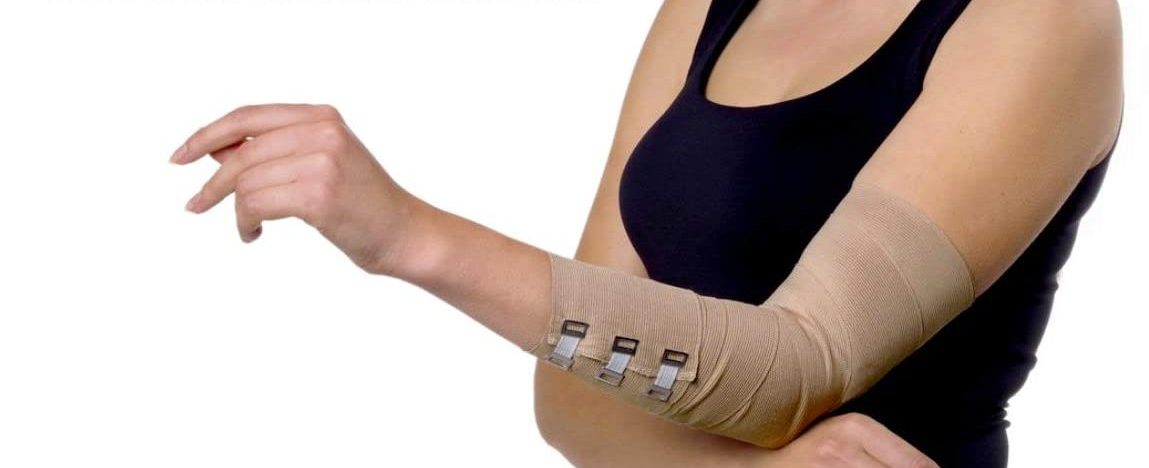 You can cover both large and small areas of your body with the Mighty-X Premium Elastic Bandage Wrap 4-Pack. This comes with four rolls of compression wrap, two of which are three inches in width and two of which are four inches in width. These are made from premium polyester and each compression bandage extends up to 15 feet. You'll be able to wrap it up and put a clip around it to keep it in place. This set comes with two clips per wrap and four extra clips just in case you need them. This is an effective way to keep the wrap closed.
Premium Elastic Bandage Wrap - 4 Pack + 4 Extra Clips - Durable Compression Bandage (2X - 3 inc…
List Price:
$12.95
Price:
$9.45
You Save:
$3.50 (27%)
Available from Amazon, BGR may receive a commission
Best Toe Wraps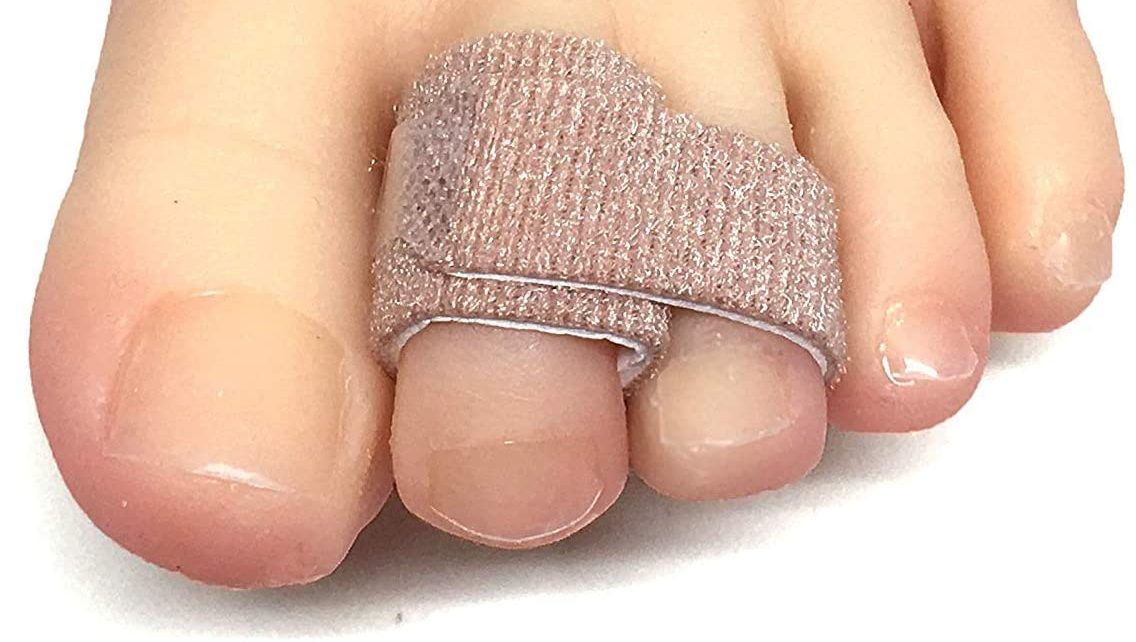 If you need to keep your toes together if you sprain or break one of them, check out the ZenToes Broken Toe Wraps. These come in a pack of four to protect and promote healing for broken toes or separating hammer toes. You can easily clean and reuse these and they won't slip while they are on your feet. Having to tape together broken toes is a gigantic pain on top of the pain you feel from toes themselves. The toe wraps offer toe protection and alleviate pain, as each one is lightly padded for a more comfortable wear. They reduce the rubbing each time you take a step.
ZenToes Broken Toe Wraps 4 Pack Cushioned Bandages Hammer Toe Separator Splints
List Price:
$11.49
Price:
$9.99 ($2.50 / Count)
You Save:
$1.50 (13%)
Available from Amazon, BGR may receive a commission
Best Color Variety of Bandage Wraps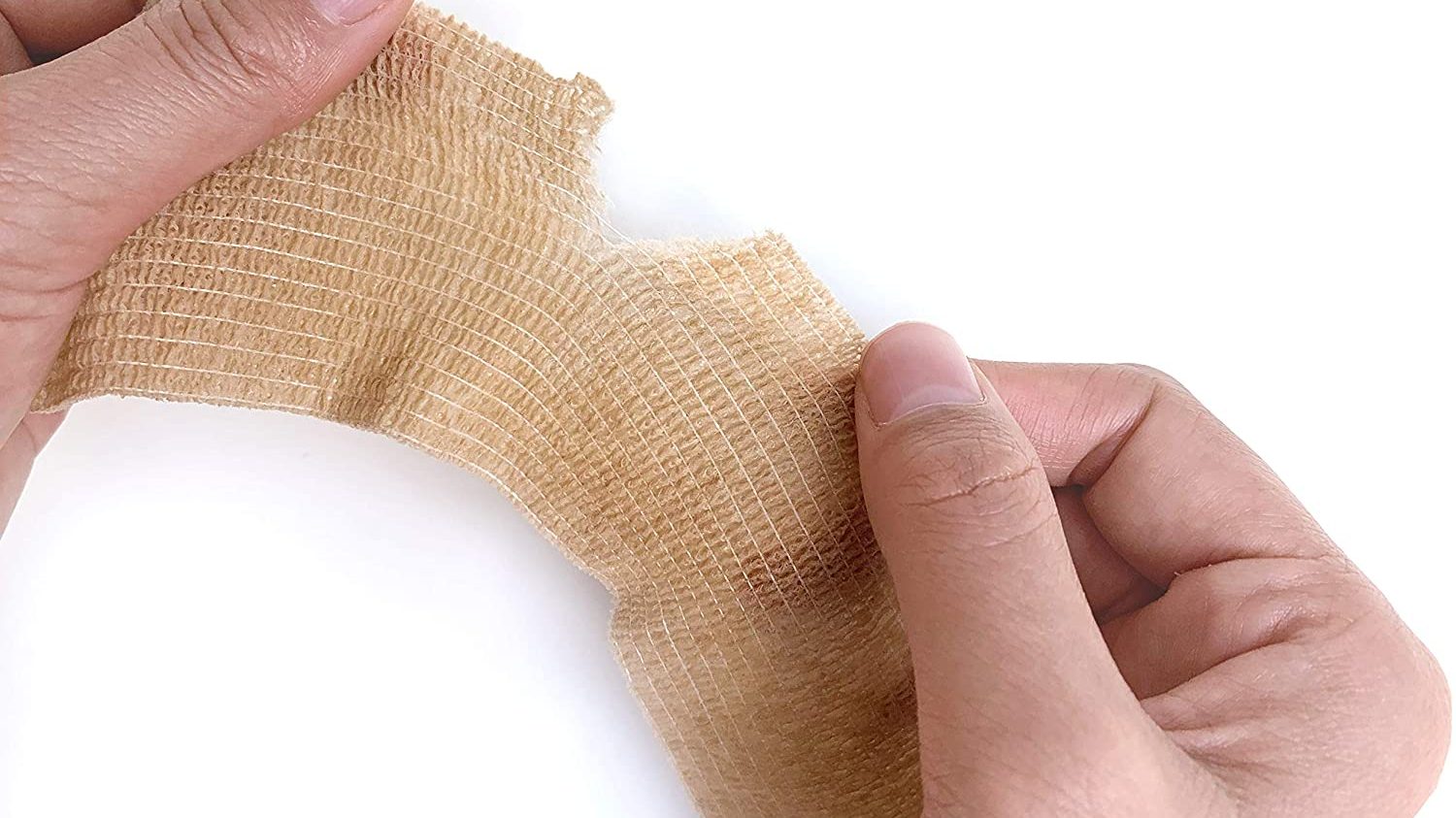 You might as well put a wrap in a color you enjoy and you can do so with the RISEN Cohesive Bandage 2″ x 5 Yards 6 Rolls set. These wraps are 100% latex-free and FDA-approved to be used on injuries. There are 13 different colors and patterns to choose from: black, blue, blue paw, desert camo, grass green, mint green, neon pink, purple, red, red paw, skin color, white, and white paw. These are self-adhesive roll that make for an ideal taping job. Each one is highly elastic, which allows for additional stretch for comfort. You can directly tear these by hand, so you don't even need a scissor to put a wrap on. Make sure to store these in a cool place.
RISEN Cohesive Bandage 2" x 5 Yards, 6 Rolls, Self Adherent Wrap Medical Tape, Adhesive Flexibl…
List Price:
$10.99
Price:
$9.59 ($1.60 / Count)
You Save:
$1.40 (13%)
Available from Amazon, BGR may receive a commission