If you purchase an independently reviewed product or service through a link on our website, we may receive an affiliate commission.
It makes you feel like you're soaring, like you're about to touch the sky. As a kid, or even as an adult, there are few things that can give you this sensation more than swinging. Whether you're propelling yourself with your legs and momentum or being pushed by someone else, the higher you go, the more exciting it can get. If you're brave enough, you can even let go at the height of your jump and actually go flying. Rather than having to head to your nearest playground to experience any of this, you should get a swing set for your backyard. Your kids will thank you, as they'll love how exciting it can be to feel the whoosh of the air around them. If you have the perfect tree or area that is big enough for a swing, take a look at our picks and give your kids the flight they deserve. Here are our choices for the best swing sets for your backyard.
Drop your child inside safely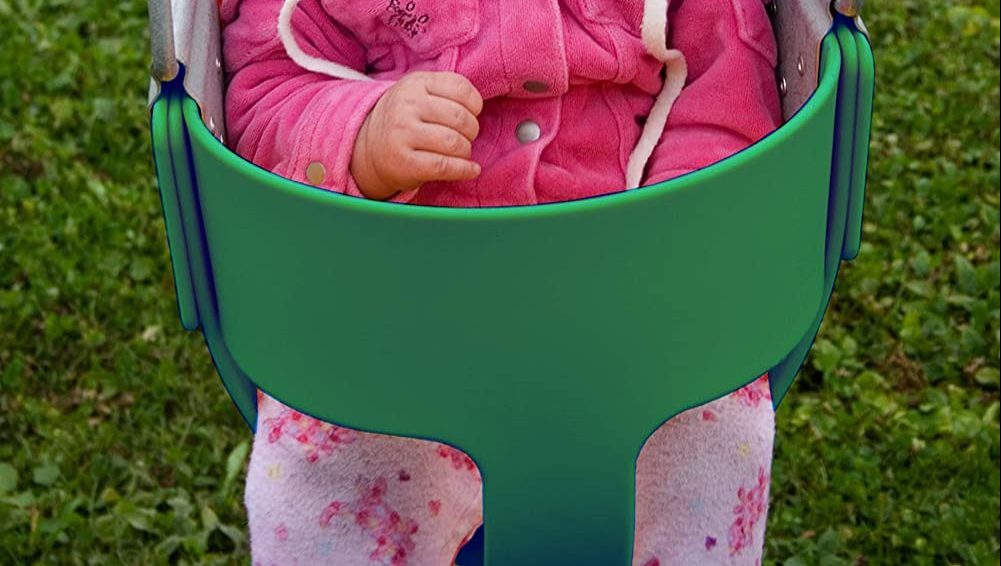 Reminiscent of the swing sets you see at playgrounds, the Eastern Jungle Gym Heavy-Duty High Back Full Bucket Toddler Swing Seat is great for your young one. This comes fully assembled, fully enclosed, and it features a high back for added support and stability. Made from polyethylene, it's comfortable to sit in. The swing chains are 66″ long and the bottom 30″ of the chain is covered in a rubber coating that is easier to hold for the person swinging. This attaches to most swing beams up to nine feet high and the swing chains are coated in zinc. The seat measures 11.5″ from front to back and 10″ from side to side. The depth is 11.5″ from its highest point. The durable co-polymer plastic is meant for residential use only. You can also get this in a half bucket design.
Eastern Jungle Gym Heavy-Duty High Back Full Bucket Toddler Swing Seat with Coated Swing Chains…
List Price:
$69.00
Price:
$48.99
You Save:
$20.01 (29%)
Available from Amazon, BGR may receive a commission
Kids of all sizes will love this
Meant for multiple people to enjoy some swinging, the Royal Oak Giant 40 Inch Flying Saucer Tree Swing comes in many different colors. You can choose from camo, blue, green, orange, rainbow, purple, red, and yellow. This features removable flags that will whip in the breeze as you're swinging. It measures 40″ across and can hold up to 700 pounds at a time. It is made from strong materials like 900D Oxford fabric, a protective coating, zero lead, and an industrial strength steel frame. It's easy to install and can be put up in a on a tree or a swing bar. This uses commercial grade rope that can handle any inclimate weather.
Royal Oak Saucer Tree Swing ,Giant 40 Inches with Carabiners and Flags, 700 lb Weight Capacity,…
Price:
$97.99
Available from Amazon, BGR may receive a commission
For a young baby that's growing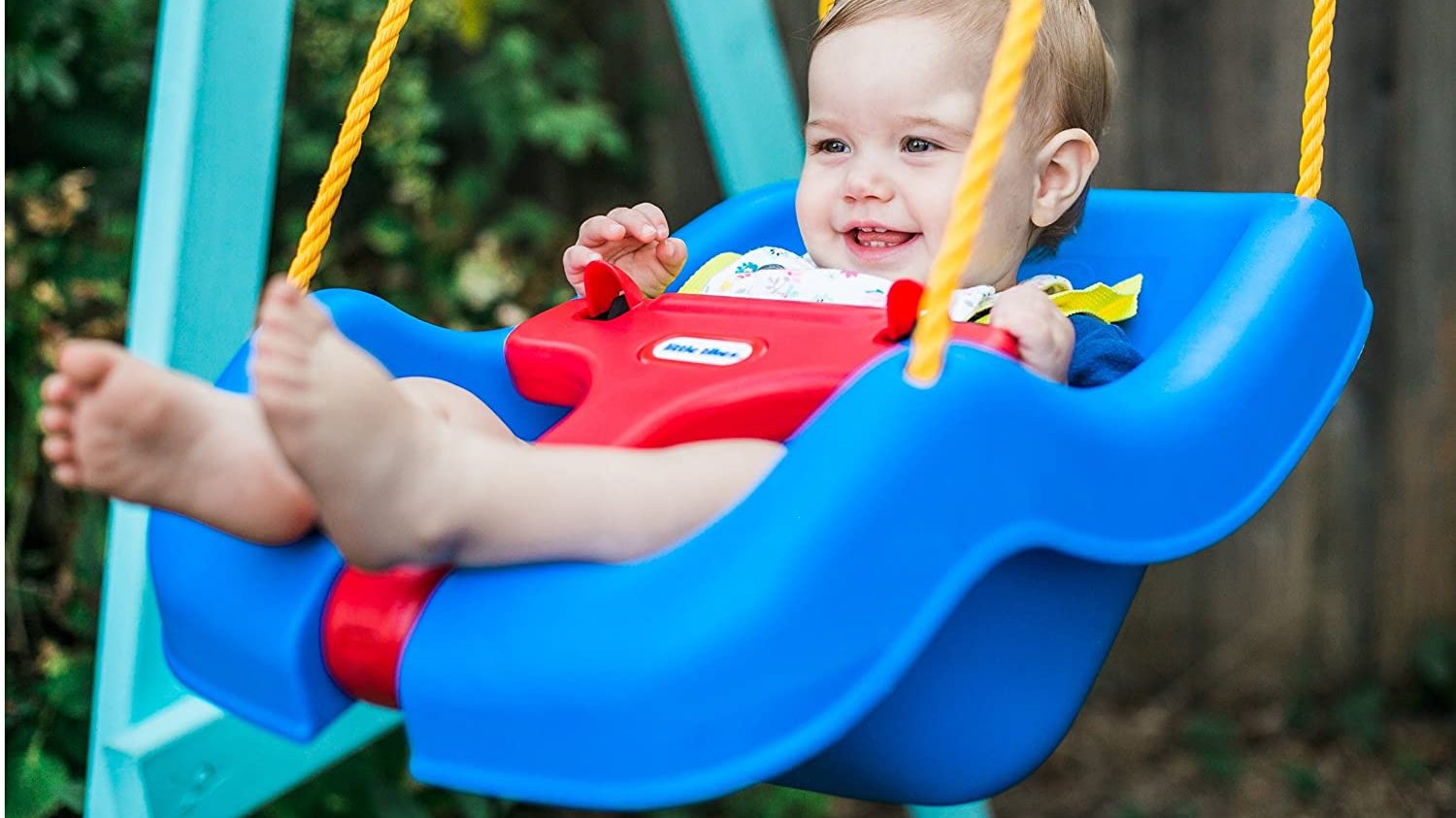 You don't want to buy a new swing every month or so as your child is growing up. With the Little Tikes 2-in-1 Snug 'n Secure Grow with Me Swing, you'll be able to adapt as your child gets bigger. This has an easy-in hinged T-bar that will protect your child and keep them seated while they are in the swing. But as they grow and get older, they may outgrow the T-bar. You can remove it, opening up a bucket-style seated swing for your kid. The stay-put shoulder straps do just that: keep your child in place. This product does not come with anchors and it works great with any swing set. The maximum fall height protection up to seven feet is required.
Little Tikes 2-in-1 Snug 'n Secure Blue Swing With Adjustable Strap, Indoor and Outdoor Playing…
Price:
$26.99
Available from Amazon, BGR may receive a commission
Spin around and around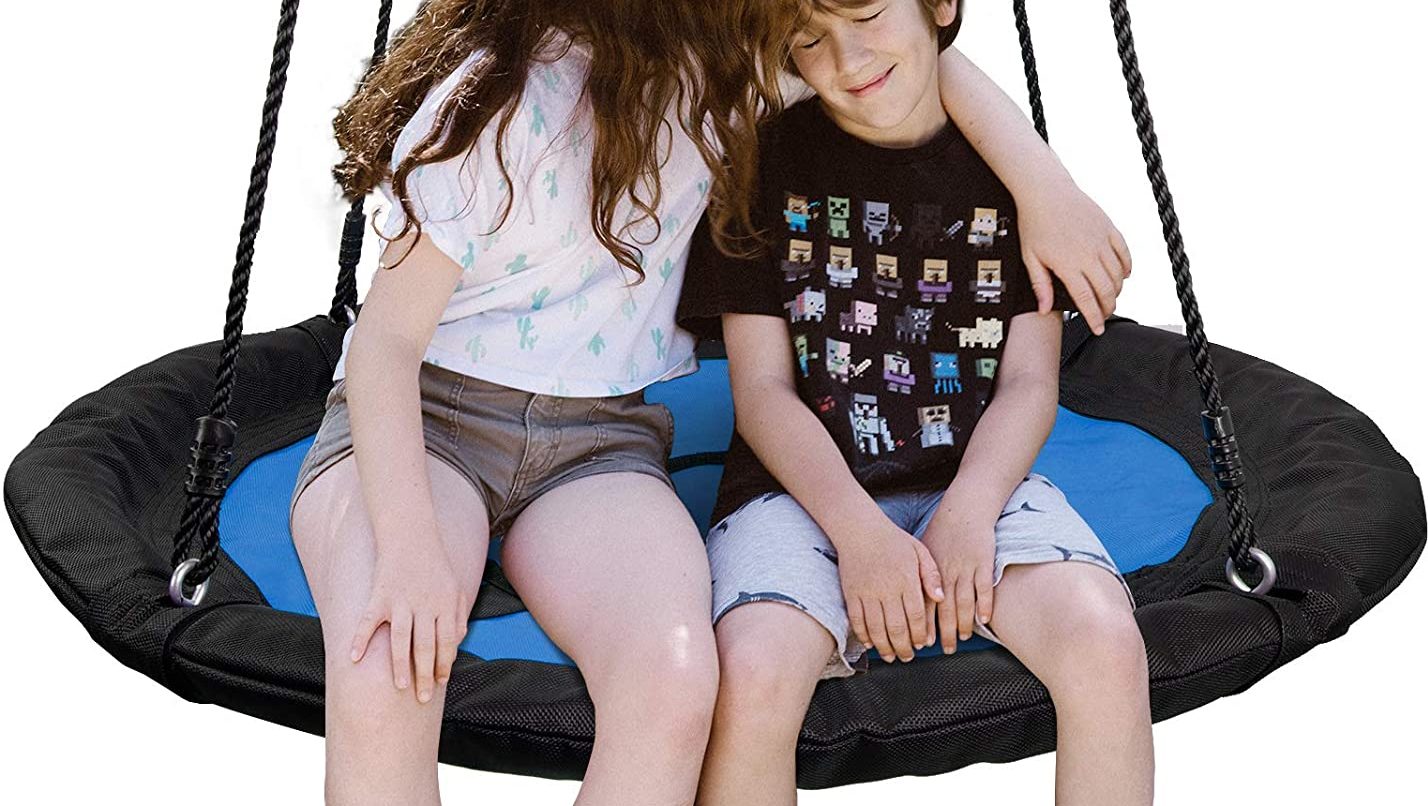 For a dizzying time that can be reminiscent of an amusement park ride, the SUPER DEAL 40″ Waterproof Saucer Tree Swing Set provides tons of fun. You can swing alone or swing with a couple of friends as the capacity is a maximum of 440 pounds. The triple rope support system can rotate 360° for a more exciting ride. It is made form 600D Oxford fabric and a commercial grade steel frame. It is corrosion-resistant and UV-protected that is waterproof. You can leave this up for much of the year and putting it up and taking it down is simple.
SUPER DEAL 700lb 40 Inch Waterproof Saucer Tree Swing Set Large Platform Swing Seat Attaches to…
Price:
$48.99
Available from Amazon, BGR may receive a commission
Make sure your child is safe
Giving your small children a sense of wonderment, the Step2 Infant to Toddler Swing Seat is a solid gift. Your child will fit snug and securely in the easy loading and comfortable seat. This has a restraint system will keep the child secure. It has weather resistant rope and can hold up to 50 pounds. This will fit most backyard swing sets and it can be easily wiped down.
Step2 Infant To Toddler Swing Seat, Turquoise , Blue
Price:
$42.99
Available from Amazon, BGR may receive a commission