If you purchase an independently reviewed product or service through a link on our website, we may receive an affiliate commission.
When you have children, there are a lot of aspects of your life that will change. Bringing a new baby into the world is one of the biggest responsibilities a person can have. You have to feed them, provide them shelter, and care for them. You'll also have to adapt your living space to them. Getting them a crib is one thing but you'll have to make sure they can't get into certain areas of your house where they could potentially harm themselves. Another good idea is to baby proof the corners of tables if they are sharp. With corner guards, you can add another step to your safety measures by padding what could be a sharp section. Whether it's your coffee table, dining room table, entertainment unit, or side tables, there's never too far you can go to ensure your child's safety. We've highlighted some of the best options on the market to show how your home can look.
Add more safety features to your tables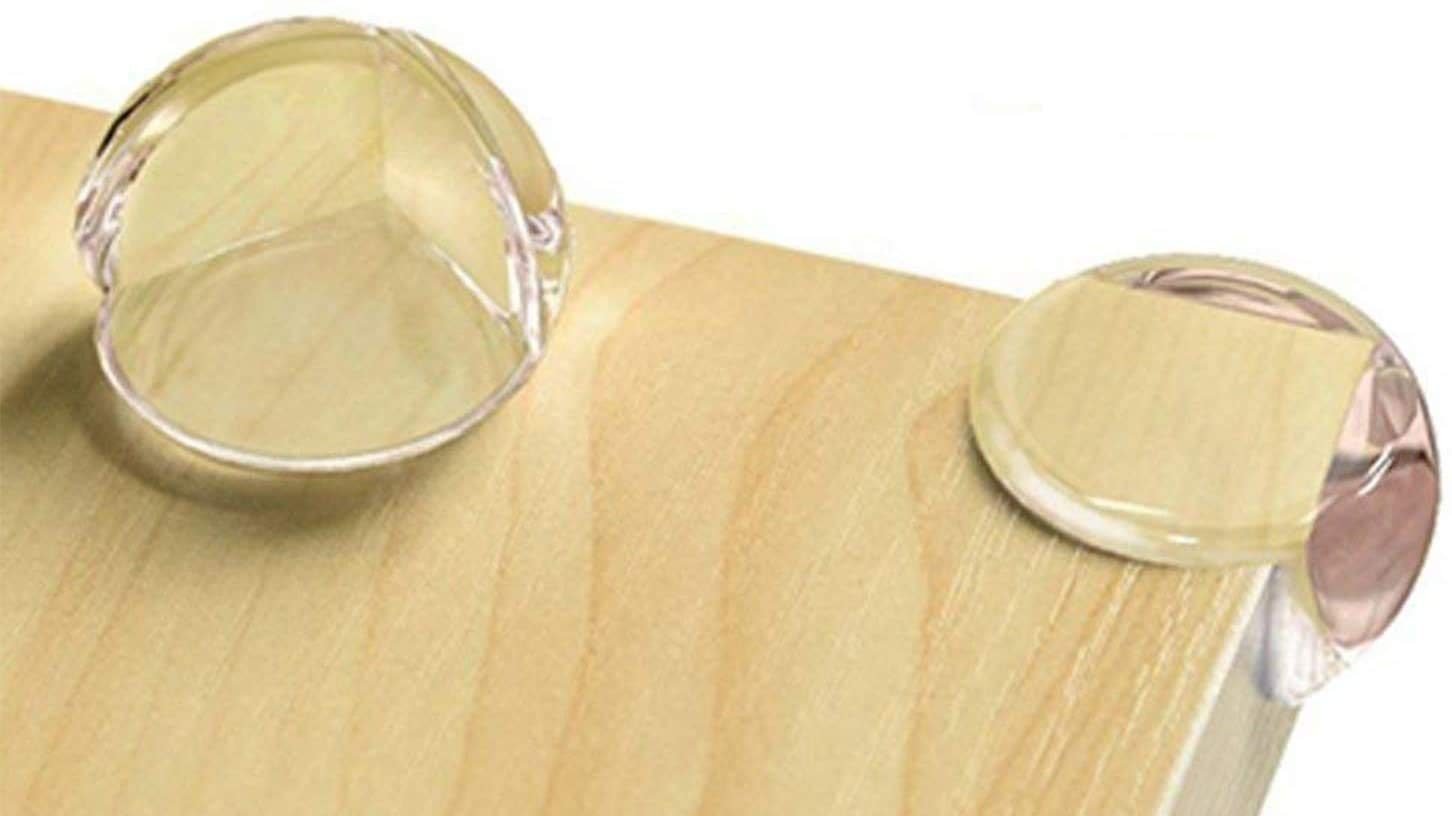 When you're thinking of less sharp corners, you're probably thinking of something rounded like the CalMyotis Corner Protector. These are certified safety products that are made without any phthalates, BPA, chemicals, or added toxic fire retardants. You can choose between packs of 12, 18, and 24 protectors, all of which are clear to blend in better with the furniture. These take almost no time to install and each side of the guard has 1mm of high power adhesive to make sticking simple and long-lasting. This prevents the guard from ripping off and when you do want to remove it from the furniture, it won't damage the furniture. These are soft to the touch and reduce the likelihood of an injury.
Key Features:
Come in packs of 12, 18, and 24
Transparent
Soft
Corner Protector, Baby Proofing Table Corner Guards, Keep Child Safe, Protectors for Furniture…
Price:
$9.99
Available from Amazon, BGR may receive a commission
Cover the entirety of the table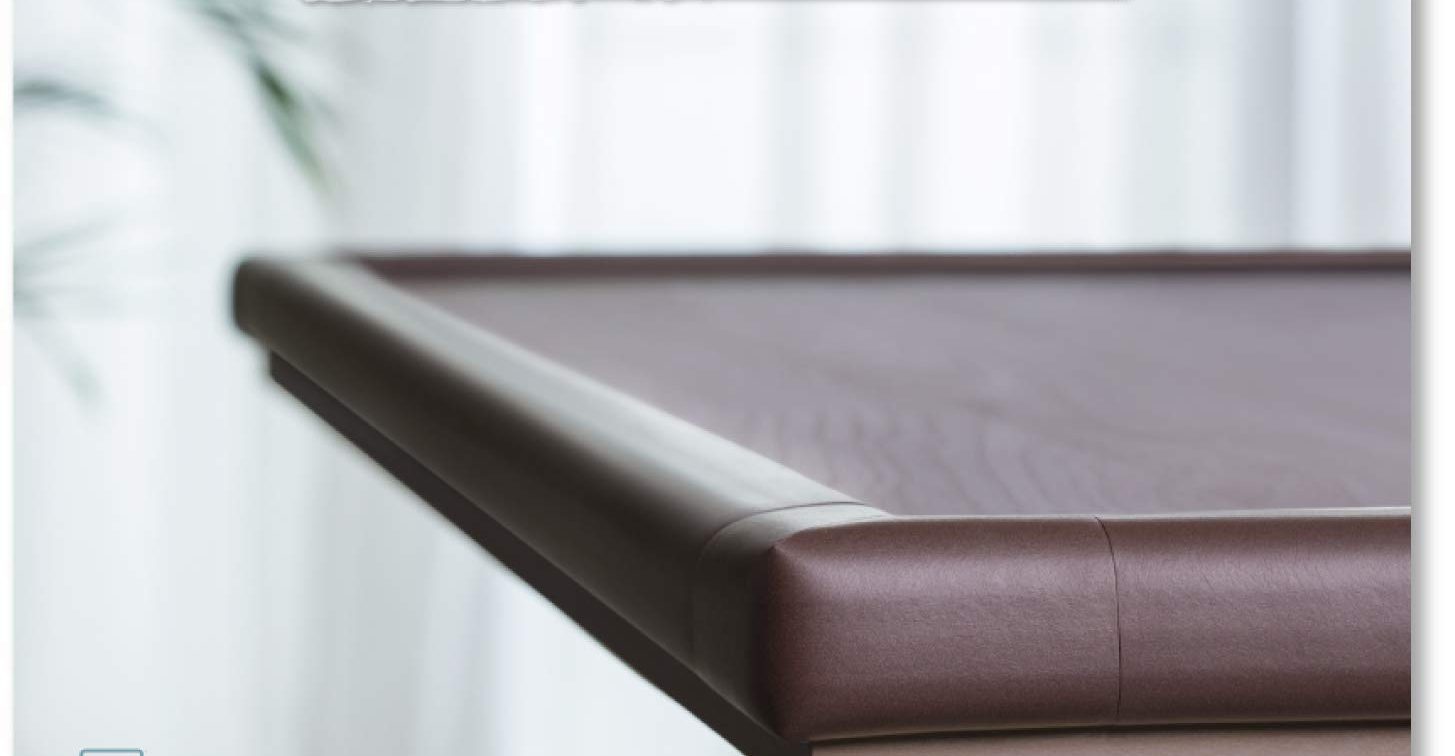 Don't only just protect the corners. Make the entire table's edge blend in with the Roving Cove Baby Proofing Edge Corner Protector. This is made from heavy-duty rubber foam that is thick and dense in order to absorb blows. This is made from safe raw materials that aren't toxic or flame-retardant. The corner and edge guards have a Shore A Durometer reading of 20, much higher than industry standards of 13. These premium cushions are high in density and plush. You can choose between a roll of 15 feet or 18 feet, allowing you to cover the furniture all around. It comes in three different colors: onyx, oyster, and coffee, allowing you to match it up with your furniture. The jumbo pack also has secure adhesion so it won't fall off any time soon.
Key Features:
Premium cushions high in density
Comes in rolls of 15 or 18 feet
Match up with three colors
Roving Cove Baby Proofing Edge Corner Protector (18ft Edge + 8 Corners), Heavy-Duty, Soft NBR R…
Price:
$20.47
Available from Amazon, BGR may receive a commission
Use them on any kind of surface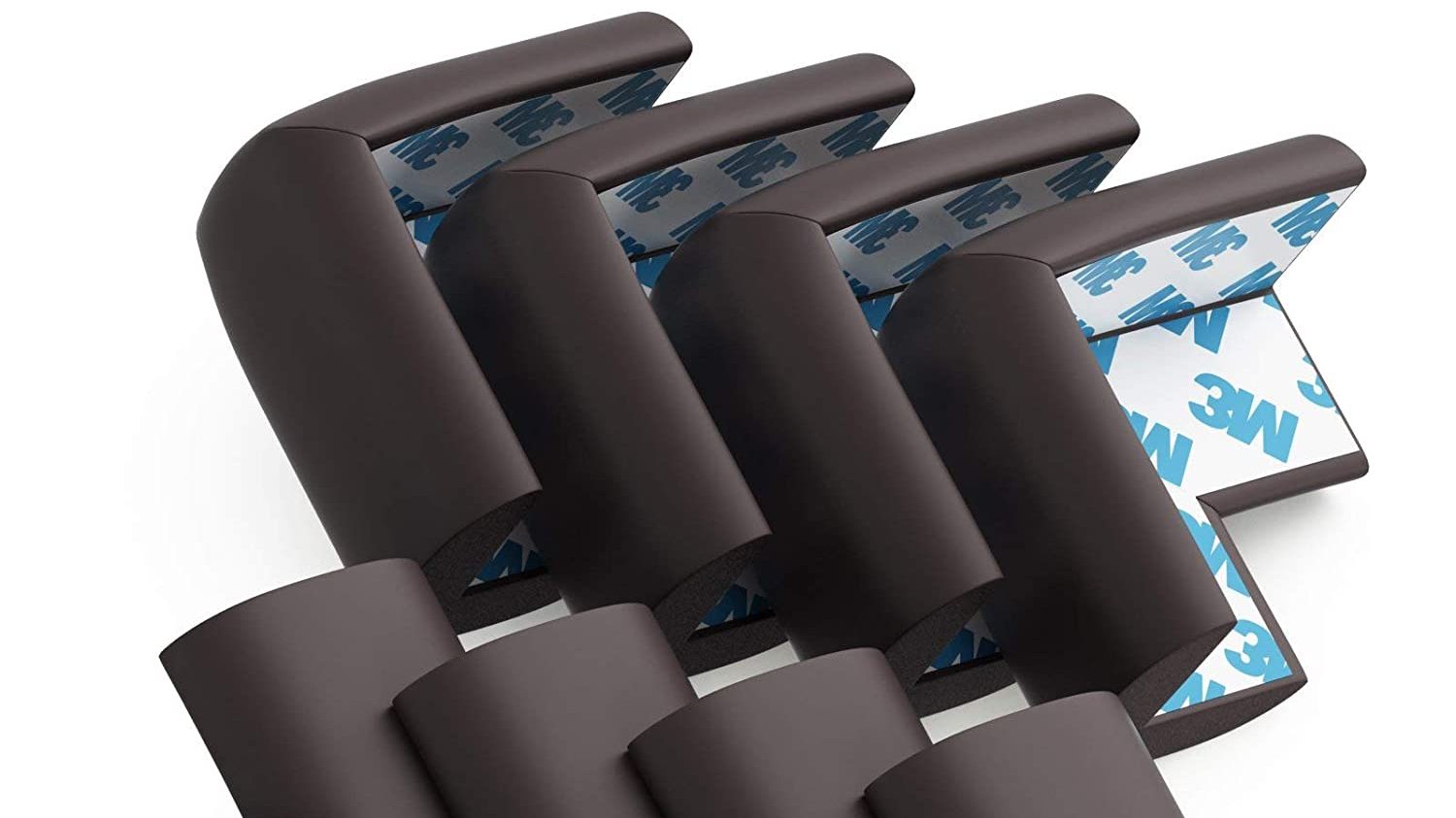 You'll be impressed by how many different types of furniture you can use the Sure Basics Soft Baby Proofing Corner Guards and Edge Protectors on. This eight pack comes in brown, black, or white to better match your furniture. They also come in small, large or extra large, depending on the size of your furniture. These have long-lasting 3M adhesives that won't damage your tables or chairs when they are put on or taken off. This will stick to wood, glass, steel or ceramic surfaces. Peel back the tape backing and stick and that's it. Your corners will be covered.
Key Features:
Long-lasting 3M adhesive
Works on wood, glass, steel, or ceramic surfaces
Comes in brown, black, and white
Soft Baby Proofing Corner Guards & Edge Protectors - Pre-Taped Table Corner Protector, Child Sa…
Price:
$12.99
Available from Amazon, BGR may receive a commission
These are sure to stay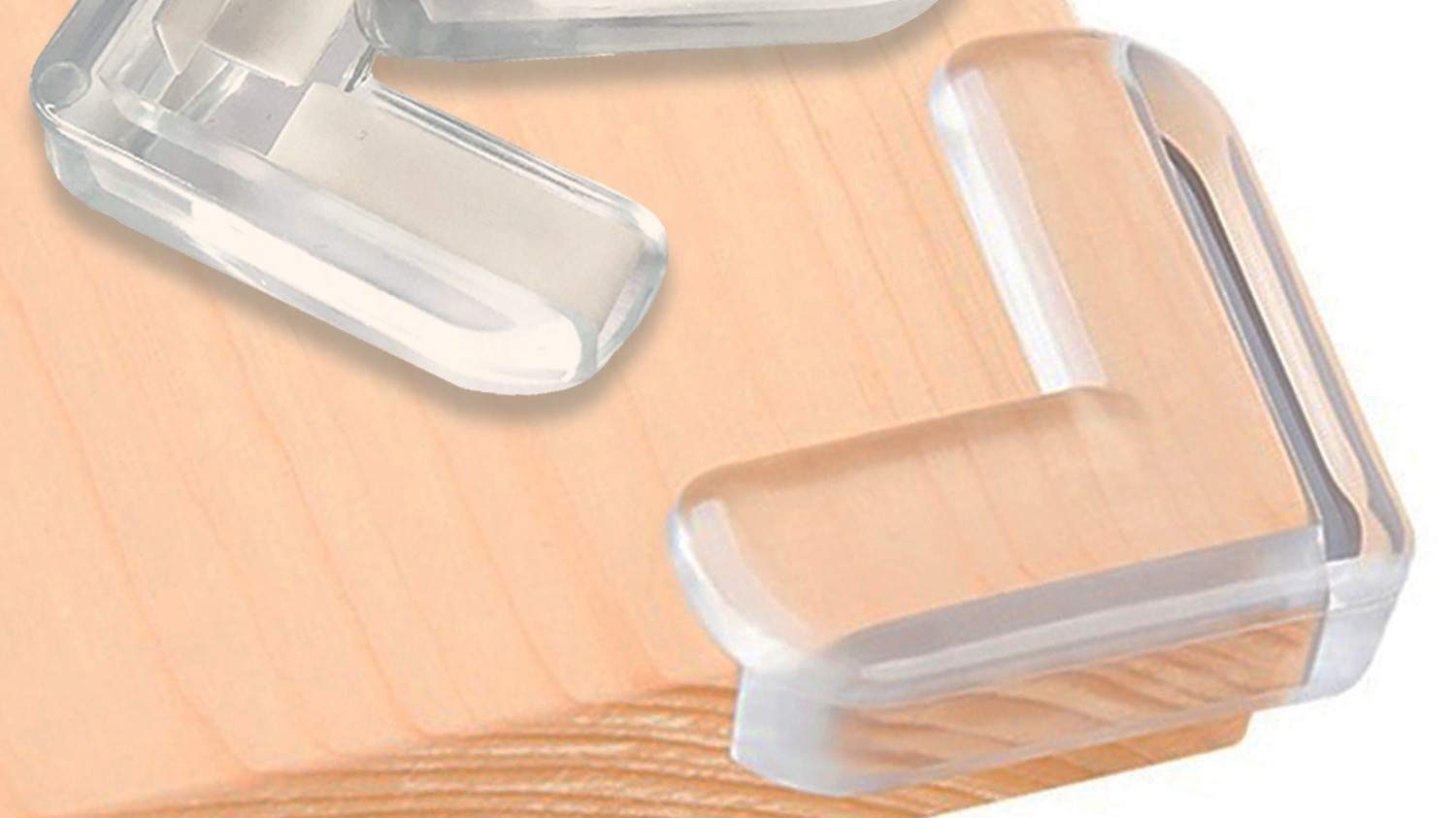 The SurBaby 24 Pack L-Shaped Clear Corner Protectors aren't going anywhere after you install them. You won't have to worry about your child being able to rip them off and damaging your furniture. This pack has an amazing childproof design that will stay adhered to its corners. They are backed with super strong adhesive that's acrylic and the tasteful rectangular design flawlessly fits every corner. Coffee tables, wardrobes, countertops, bookshelves and all over kinds of tables will be covered. They are all clear colored, so they will blend in nicely.
Key Features:
Childproof design
Flawlessly fits every corner
Clear in color
Surbaby Corner Protector Baby - L-Shaped Clear Corner Guards High Resistant Adhesive - Baby Saf…
Price:
$9.95
Available from Amazon, BGR may receive a commission
Save your wallet
Keep your child safe and your wallet happy with the Family Care Kids Clear Corner Guards. This will guard against common baby bumps, bruises, and other injuries by covering up the corners of your tables. You'll get 20 clear guards that take almost no time to install. They will camouflage well into your furniture. These are ultra-safe and effective and will not put a big dent in your pockets.
Key Features:
20 clear guards
Take no time to install
Camouflage well into furniture
Corner Protector Baby (20 Pack +Gift) Baby Proof Corner Guards - Furniture Corner Protectors Ch…
Price:
$12.39
Available from Amazon, BGR may receive a commission