If you purchase an independently reviewed product or service through a link on our website, we may receive an affiliate commission.
That light and bouncy texture makes it such a treat to enjoy any time of day. Soft and spongy, the airy taste is sure to please anyone. We, of course, are talking about angel food cake, the heavenly dessert that can be enjoyed all year round. There are many different additions you can put with an angel food cake, such as fruit or chocolate. But it all comes down to that delicious cake to hold it all together. While it may be a simple dessert to make, you do need a specific pan to bake it in. An angel food cake pan is a great addition to any kitchen, especially one where people are looking for a light dessert that won't leave them super full. In order to get that proper texture, you're going to want to pick up an angel food cake pan like any of the five we've highlighted below. Take a look and save a piece for later after you're done baking.
Check out our editor's pick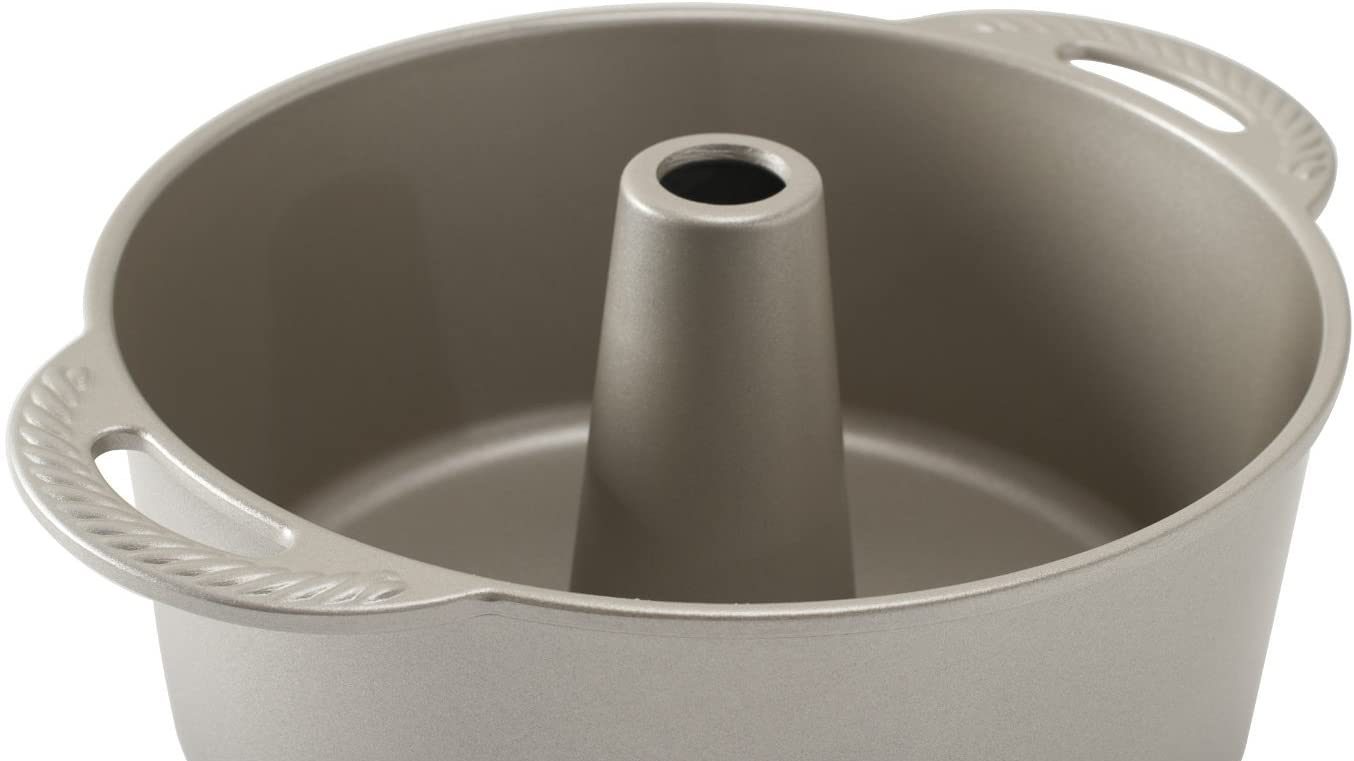 With a large capacity that lets you make a large cake, the Nordic Ware Platinum Collection Angel Food Cake Pan is a superior choice. Made from durable cast aluminum, this distributes heat quickly and evenly for perfect results, whether you're making sponge cake or angel food cake. It has a premium nonstick coated interior that makes it easy to take the cake out when it comes out of the oven. This will hold up to 16 cups with a 10″ diameter, so you'll have a sizable cake to share with your family. Nordic Ware products are made in the United States and it is easy to clean after you're done using it. You can transport it when you need to bring your cake somewhere.
Nordic Ware Angel Food Cake Pan, 18 Cup Capacity, Graphite
List Price:
$41.50
Price:
$28.54 ($28.54 / Count)
You Save:
$12.96 (31%)
Available from Amazon, BGR may receive a commission
A two-piece setup for solid baking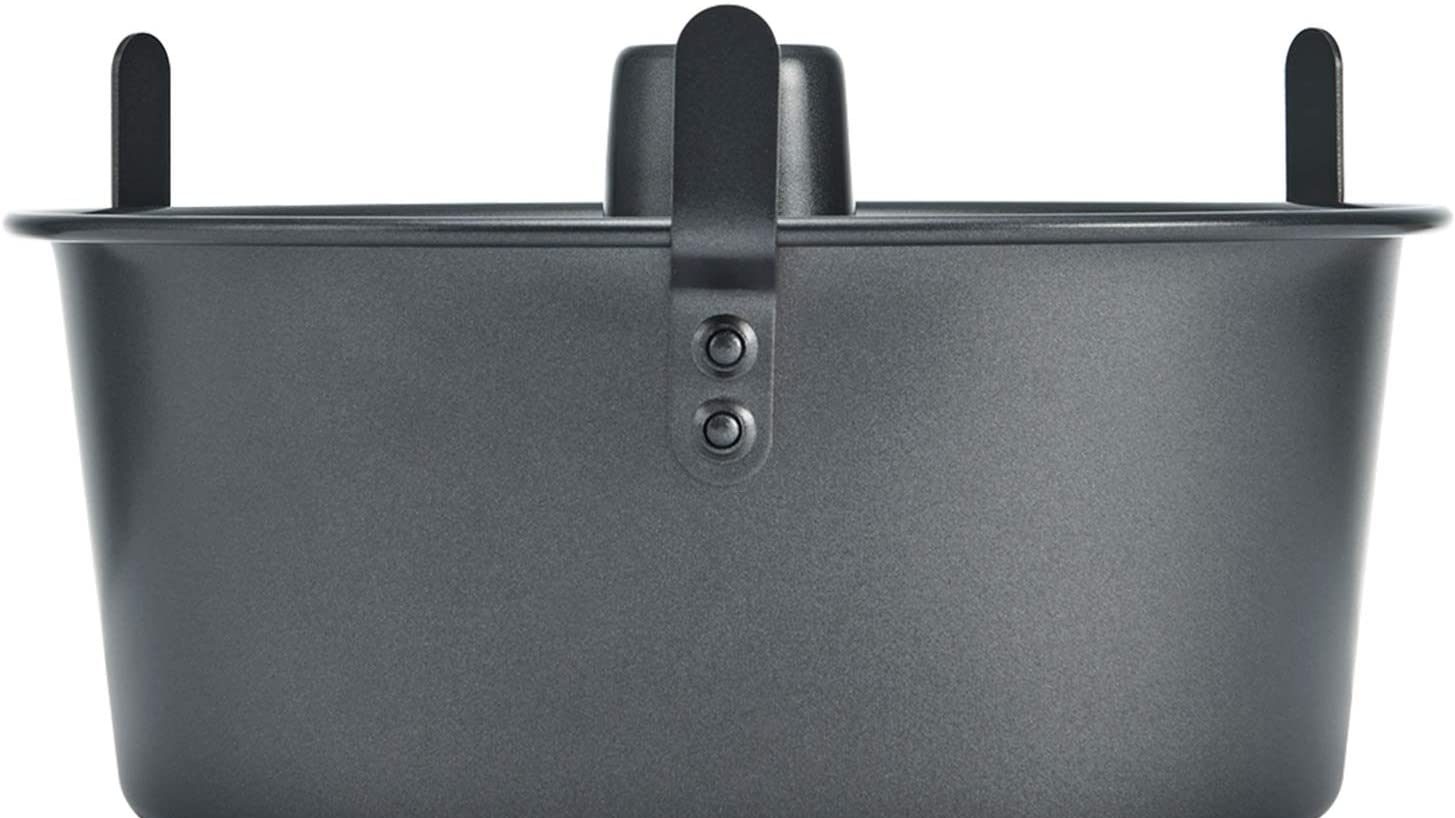 Making it easy for you to take it out of the oven and separate from the cake, the Chicago Metallic 16184 Professional 2-Piece 9.5-Inch Angel Food Cake Pan with Feet is a great baking companion. The cake pan measures 9.5″ and features a two-piece tube design, perfect for baking both bundt cakes and angel food cakes. This is easy to use with one box of cake mix, as it holds up to 16 cups. When the pan is inverted, the feet help the cake cool evenly, as the air circulates for an easy release. It is made from heavyweight aluminized steel to conduct heat quickly and the interior is coated so the food won't stick. You can put the pan in the dishwasher, but it is recommended to hand wash it for a longer life.
Chicago Metallic Professional 2-Piece 9.5-Inch Angel Food Cake Pan with Feet, 9.5" x 4"
List Price:
$20.99
Price:
$17.23
You Save:
$3.76 (18%)
Available from Amazon, BGR may receive a commission
An even bake is extremely important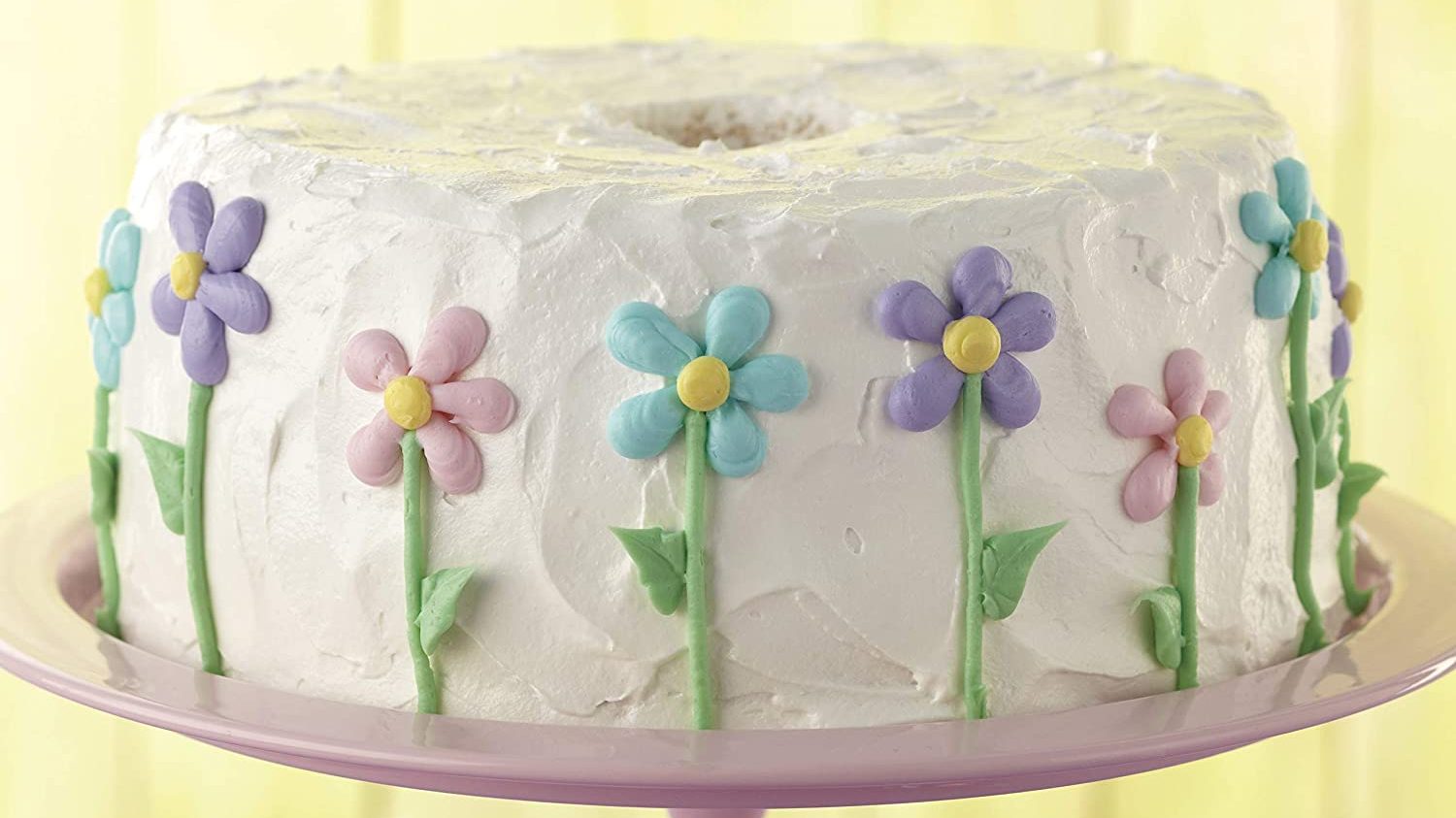 The last thing anybody wants when they are baking is for certain sections to burn while others are under baked. That isn't an issue if you have the Wilton Angel Food Tube Cake Pan. This makes one standard angel food cake mix and is easy to use. It has a removable inner core and is made from durable aluminum that allows it to heat evenly. It measures 10″ x 4″ and the feet help it in the cooling process. It is recommended that you wash it before and after each time you use it.
Wilton Angel Food Tube Cake Pan, Your Cakes will be Heavenly when Made in this Even-Heating Pan…
Price:
$19.49
Available from Amazon, BGR may receive a commission
Mini cakes make for great treats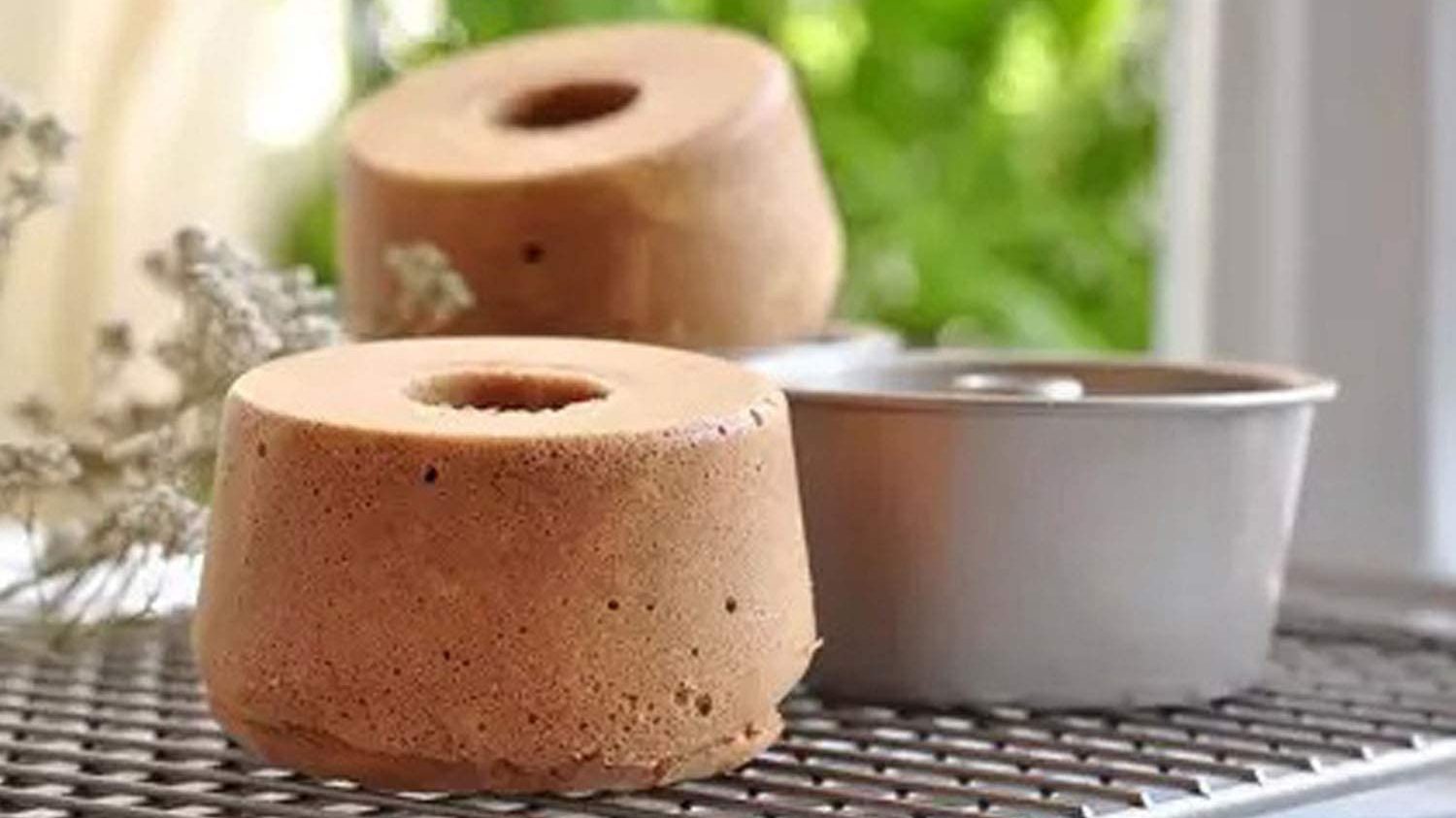 Create bite sized desserts for your guests to enjoy by using the CHEFMADE Mini Angel Food Pan Set. This set comes with four pieces that are FDA-approved and have a food-grade silicone coating. These are made with a thickened 0.6mm carbon steel core that accelerates the heating process. There is a non-stick coating that makes it easy to take the cakes out. Ideal for banquets or afternoon teas, these mini cakes measures 4″ x 4″ x 3″. The strengthened edges resist warping.
CHEFMADE Mini Angel Food Pan Set, 3.5-Inch 4Pcs Non-Stick Chiffon Tube Pan for Oven and Instant…
Price:
$20.99 ($5.25 / Count)
Available from Amazon, BGR may receive a commission
Don't struggle taking your cake out of the pan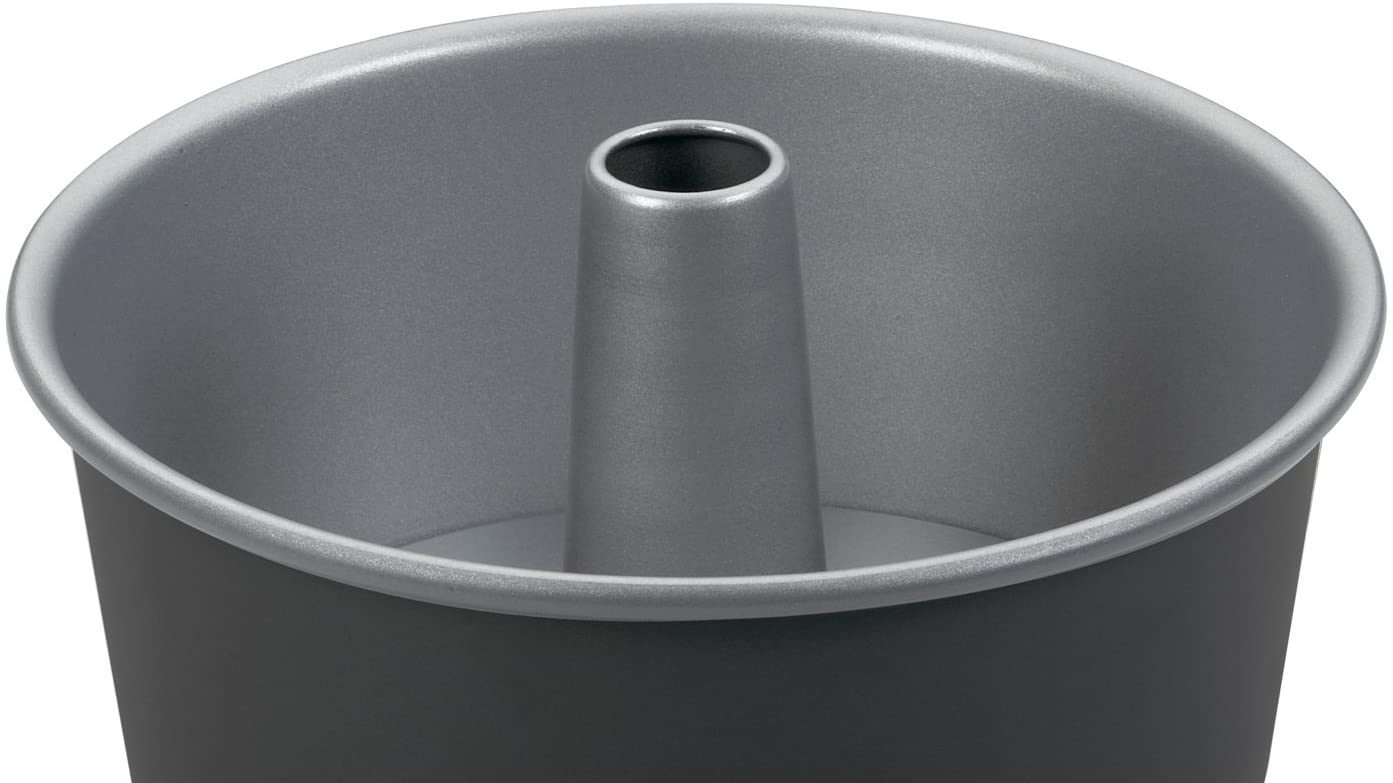 You won't struggle taking your angel food cake out of the Cuisinart AMB-9TCP Chef's Classic Nonstick Bakeware 9-Inch Tube Cake Pan. This comes in two pieces and it features a diameter of nine inches. It's made from heavy-gauge aluminized steel construction that heats evenly. What's really impressive is the Whitford Xylan non-stick interior and exterior that makes taking the cake out a simple task. The thick rolled edges prevent it from warping in the long run. This is dishwasher-safe.
Cuisinart Chef's Classic Nonstick Bakeware 9-Inch Tube Cake Pan, 2-Piece
Price:
$18.99 ($9.50 / Count)
Available from Amazon, BGR may receive a commission