If you purchase an independently reviewed product or service through a link on our website, we may receive an affiliate commission. Learn more.
Anki has released a bunch of successful products in the past, but until now they've all been toys. The Anki Vector Robot is something different, however. It might look like one of Anki's remote controlled gadgets, but it's actually a "helpful robot" that uses artificial intelligence to become more of a companion than a toy. It also responds to voice commands like a virtual assistant, so you can say things like "set a timer" or "take a picture" and the Vector will oblige. It's available on Amazon beginning today, and it's definitely worth checking out.
Vector® 2.0 AI Robot Companion, Smart Robot w/ Alexa® Built-in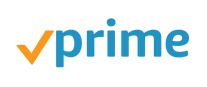 Here's more info from the product page:
More than a home robot, Vector is a companion made to help out and hang out.

Powered by AI and advanced robotics, he's alive with personality and engaged by sight, sound, and touch.

Curious and attentive, he's voice-activated and will answer questions, take photos for you, time dinner, show you the weather, and more. Vector voice features are currently English language only.

Vector can independently navigate and self-charge. He recognizes people and avoids obstacles.

Vector is an updating platform, cloud connected via WiFi so he's always learning and updating with new skills and features.

Requirements: a compatible iOS or Android device and the free Vector app for set up only. Check compatibility at anki.com/devices. Includes 1 Vector robot, 1 Cube, 1 charger (USB power adapter not included).