If you purchase an independently reviewed product or service through a link on our website, we may receive an affiliate commission. Learn more.
Everyone knows why Chromebooks are so popular. After all, it really doesn't take a genius to figure it out. Sure, Google's computer platform is fast and easy to use. But do you really think it would've made a dent in Microsoft's Windows market share if there wasn't more to it? That's right, Google and its Chromebook partners found success by focusing on value. Chromebooks are typically remarkably cheap, with entry-level models often costing around $100 or $120. Even solid mid-range offerings are surprisingly affordable. For example, the wildly popular Samsung Galaxy Chromebook 4 is discounted right now at Amazon.
Chromebooks are great and all, but the platform itself is still no match for Windows. So what happens when you can pick up a variety of best-selling Windows 10 laptops for around the same price as Chromebooks?
Hyundai HyFlip 11.6
$229.99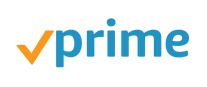 There are so many fantastic deals available right now at Amazon. Are you looking for some examples? How about the #1 best-selling myQ smart garage door opener on sale with a deep discount (plus get a $40 credit with the Amazon Key promo)?! Also of note, the white-hot Roku Express 4K+ on sale for just $29.99 today. That's the cheapest 4K streamer anywhere! You'll also find huge discounts up to $70 off the Apple Watch Series 6. Or how about the Echo Auto, which adds hands-free Alexa to any car? It retails for $50 but you can snag one for only $19.99 if you pick up a refurb before they sell out.
But what about laptops and tablets?
Apple's newest iPad Air is $100 off today, which is a terrific deal. In fact, that's the best price of the year! Want to spend even less? You can pick up the current-generation 10.2-inch iPad starting at just $299. Those are both excellent values. That said, why bother with a tablet when you can get a laptop for so much less? No, we're not talking about a Mac, though the MacBook Air is on sale right now for just $899. We're talking about a few incredible Windows 10 laptop deals you need to see to believe. Prices start at less than $200!
Hyundai is obviously a massive brand. But it's certainly not the first name you think of when you think about Windows 10 laptops. That's about to change, however, because there's an unbelievable deal on Amazon right now that carried over from Prime Day.
During Prime Day, Amazon had a deal that slashed the Hyundai Thinnote-A Laptop & 128GB MicroSD Card Bundle to an all-time low. You could get an actual Windows 10 Pro laptop with a 14.1-inch display, Intel HD Graphics 500, an Intel Celeron processor, 64GB of storage plus an expandable 2.5″ SATA HDD slot, and a bundled 128GB microSDXC card… all for just $219.99! Or, if you want a similar build but don't need the memory card, pick up a Hyundai Thinnote-A Laptop on its own for just $199.99!
Those deals are back now, which is crazy! They sold out pretty quickly last time though, so you might want to hurry.
We also have some more good news. There's an even more powerful laptop that was on sale for Prime Day — and the deal is still available now. Oops! Hurry and you can snag an upgraded Hyundai Hybook laptop with twice the RAM and 128GB of SSD storage for just $279.99. That's truly a fantastic value, and it was even more popular than the bundle deal.
Last but certainly not least, you definitely need to check out the Hyundai HyFlip 11.6-Inch Touchscreen Laptop & 128GB MicroSD Card Bundle. This convertible laptop and memory card bundle is already an incredible deal at $260. Clip the coupon on Amazon, however, and you'll only pay $229.99!
There's no telling when this sale will finally end. Take advantage now, before it's too late!
---
Thinnote-A 14.1″ Laptop
Hyundai Thinnote-A 14.1
$199.99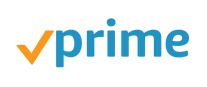 ---
Thinnote-A 14.1″ Laptop & 128GB MicroSD Card Bundle
Thinnote-A 14.1
$219.99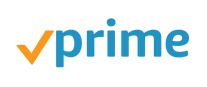 ---
HyFlip 11.6″ Touchscreen Laptop & 128GB MicroSD Card Bundle
Hyundai HyFlip 11.6
$229.99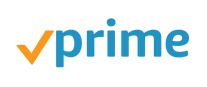 ---
HyBook 14.1″ Laptop with Intel Celeron N4120
Hyundai HyBook 14.1
$279.99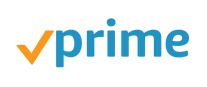 ---
Go here to see this month's best deals on Amazon!