If you purchase an independently reviewed product or service through a link on our website, we may receive an affiliate commission. Learn more.
There's a big President's Day sale this week on TP-Link home networking gear at Amazon.
The $50 TP-Link RE300 Wi-Fi range extender is regarded by many as the brand's best all-around model, and it's down to $34.99 right now.
If you want to give your entire network an overhaul, whole-home mesh Wi-Fi systems start at as little as $129.99!
---
Countless people out there have crummy Wi-Fi signal in their homes, yet they just live with it. As ashamed as I am to admit it, I used to be one of them. Whether you just think that's how home wireless signals are or you think any potential fix will be expensive, we've got news for you: you're wrong. Home Wi-Fi doesn't have to be a pain in the butt. In fact, it absolutely shouldn't be, considering how much we all rely on wireless internet access these days.
Rejoice, because help is finally on the way: Amazon is running a big President's Day sale this week on TP-Link home networking devices that will have your home network fixed up in no time.
Today's Top Deal
Luxurious bed sheets with 100,000 5-star Amazon reviews start at just $20 in this amazing sale!
$37.99
$19.99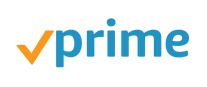 Save up to 47%
Available from Amazon BGR may receive a commission
Anyone out there who has a pretty decent setup at home with just a few dead spots here and there should check out one device in particular. It's called the TP-Link RE300 Wi-Fi range extender, and many people consider it to be TP-Link's best model overall thanks to a great balance of performance and value. This great little $50 box is compatible with just about any router you already have in your home, and it's a breeze to set up. Right now at Amazon, it's on sale for just $34.99.
Now, if your issues run a bit deeper than just a few pesky dead spots, you might want to consider upgrading your current router to a mesh Wi-Fi system.
That phrase often sends people heading for the hills, but you can get a very good mesh system for so much less than you think. In fact, Amazon has two top-rated systems on sale right now for prices you won't believe — the TP-Link Deco S4 Mesh WiFi System is on sale for just $129.99, and the upgraded TP-Link Deco M5 Mesh WiFi System is down to $149.99!
Finally, we've got a wonderfully affordable option for anyone looking to upgrade to Wi-Fi 6 technology. TP-Link's Archer AX10 Smart WiFi 6 Router retails for just $80, which already makes it so much more affordable than most Wi-Fi 6 routers you'll come across. Grab one while it's discounted at Amazon, and you'll pay just $71.99.
---
TP-Link RE300 Wi-Fi range extender
Extend Wi-Fi Coverage – Boosts Internet Wi-Fi Coverage up to 1500 Square feet and connects up to 25 devices – Compatible with any Router, Gateway, Access Point (2.4GHz – 300Mbps / 5GHz – 867Mbps)

Eliminate Wi-Fi Dead Zones – Enjoy Lag-Free connection to any type of device. Does not support Ethernet port connection

Stay Connected – Expand Wi-Fi Coverage for your Smart Phones, Smart TV, Fire Stick, Google Chromecast, Web Browsing, Alexa Echo, Ring, and more
TP-Link AC1200 WiFi Extender (RE300), Covers Up to 1500 Sq.ft and 25 Devices, Up to 1200Mbps, S…
$49.99
$34.99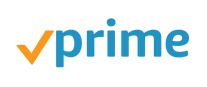 Save up to 30%
---
TP-Link Deco S4 Mesh WiFi System
A New Way to WiFi: Deco Mesh technology gives you a better WiFi experience in all directions with faster WiFi speeds and a strong WiFi signal to cover your whole home.

Better Coverage than traditional WiFi routers: Deco S4 three units work seamlessly to create a WiFi mesh network that can cover homes up to 5,500 square feet. No dead zone anymore.

Seamless and Stable WiFi Mesh: Rather than a wifi range extender that needs multiple network names and passwords, Deco S4 allows you to enjoy seamless roaming throughout the house, with a single network name and password.
TP-Link Deco Mesh WiFi System (Deco S4) – Up to 5,500 Sq.ft. Coverage, Replaces WiFi Router and…
$149.99
$129.99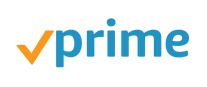 Save up to 27%
---
TP-Link Deco M5 Mesh WiFi System
JD Power Award- Highest in customer satisfaction for wireless routers 2017 and 2019

If you're Looking to ditch Your traditional router extender setup for a whole-home Wi-Fi system, put the TP-Link Deco M5 Wi-Fi system on your shortlist PC mag said

Better coverage than traditional Wi-Fi routers: Deco M5 uses three units working seamlessly to create a mesh network that can cover homes up to 5, 500 square feet. No dead zone anymore.
TP-Link Deco Mesh WiFi System(Deco M5) –Up to 5,500 sq. ft. Whole Home Coverage and 100+ Device…
$189.99
$149.99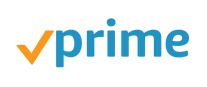 Save up to 26%
---
TP-Link Archer AX10 Smart WiFi 6 Router
Power Award —Highest in customer satisfaction for wireless routers 2017 and 2019

Wi-Fi 6 Router: Archer AX10 comes equipped with the latest wireless technology WiFi 6 featuring OFDMA 1024-QAM, drastically increasing the speed and efficiency of the entire network.

Next-gen Dual Band router – 300 Mbps on 2.4 GHz (802. 11n) + 1201 Mbps on 5 GHz (802.11ax)

Connect more devices than ever before Wi-Fi 6 technology simultaneously communicates more data to more devices using OFDMA and MU-MIMO while reducing lag dramatically
TP-Link AX1500 Smart WiFi 6 Router (Archer AX10) – 802.11ax Router, 4 Gigabit LAN Ports, Dual B…
$79.99
$71.99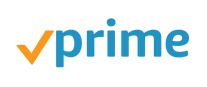 Save up to 50%
---