Back in mid-December I wrote a piece about how after all these years of copying Apple, it appeared as though Samsung was finally going to copy Apple's smartest strategy in 2018. Apple and Samsung copy each other all the time, of course, and this has been the case ever since Samsung first entered the smartphone market. The South Korean company has been a bit more blatant over the years — you'll recall that Samsung was once fined hundreds of millions of dollars for stealing from Apple — which is why I found it odd that Samsung missed a big opportunity last year with the Galaxy S8 and Galaxy S8+.
Once Apple finally copied Samsung and released a Plus model iPhone with a much larger display in 2014, Samsung copied Apple right back by changing up its Galaxy S lineup to mimic Apple's iPhones. So instead of releasing a small Galaxy S phone in the first half of the year and a large Galaxy Note flagship in the second half, Samsung started to release "Plus" versions of its Galaxy S phones, just like Apple's iPhone 6 and iPhone 6 Plus.
Fast-forward to 2016, and Apple made a brilliant business move. Instead of differentiating its iPhone and iPhone Plus handsets solely by display size, Apple could add special exclusive features to the Plus model to further encourage customers to choose it over the smaller iPhone. Apple's margins are much higher on Plus model iPhones, after all, as I explained back in December.
When Samsung released the Galaxy S8 and Galaxy S8+ the following year though, it stuck to Apple's old strategy of releasing two identical phones with different display sizes. In 2018, however, that's going to change.
Aside from the bigger displays, Apple made its iPhone 7 Plus and iPhone 8 Plus more appealing by adding two unique features: a dual-lens rear camera and extra RAM. Unsurprisingly, Samsung has been rumored to be planning two unique features for its Galaxy S9+. You guessed it… a dual-lens rear camera and extra RAM. Those rumors were just that back in December, but subsequent leaks have shored things up. Now, a new series of Galaxy S9 and Galaxy S9+ images reminds us that this will indeed be the case in 2018.
Posted by a gadget blog called GeekSnipper, the images come from third-party smartphone accessory maker Nillkin. They show renders of both the Galaxy S9 and Galaxy S9+ that are believed by our own sources to be entirely accurate. They're likely based on the same information we've seen floating around for weeks now, so it obviously makes sense that they're in line with what we've seen before.
Here's an image of the Galaxy S9: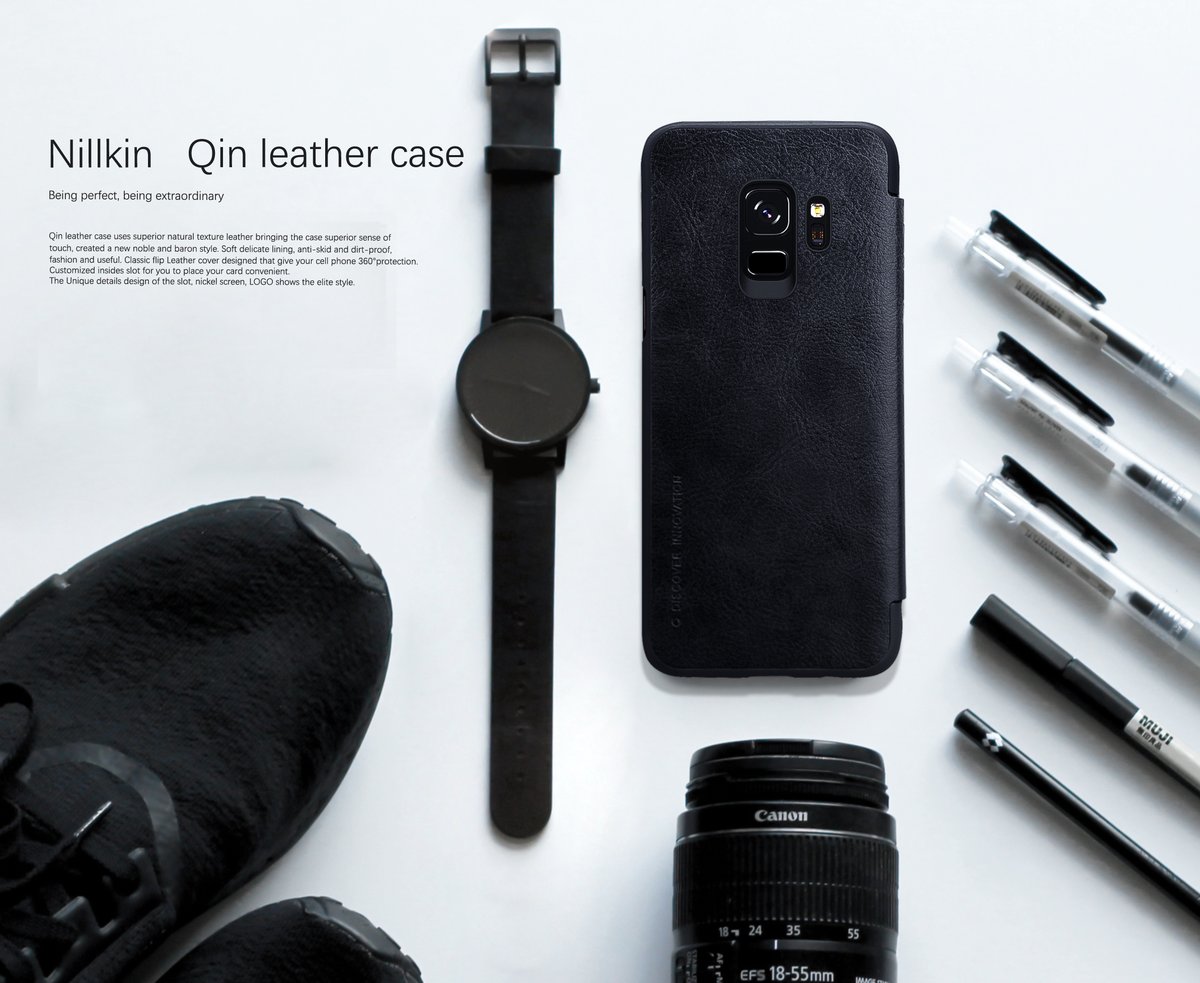 And here's the Galaxy S9+:
As you can see above those centrally located fingerprint sensors (finally!), the Galaxy S9 has a single-lens camera while the S9+ has a dual-lens setup. The Galaxy S9+ is also expected to have 6GB of RAM instead of the 4GB in the smaller Galaxy S9. Both new phones should be unveiled next month, and we expect them to be released in March.