ABC just debuted a new show on Facebook Watch today called On Location. It's a quick daily news report that lasted all of five-and-a-half minutes, was presented in a vertical format tailored to mobile viewing and avoided the usual trappings of a traditional news broadcast.
There's no anchor behind a desk, in other words, and nothing really in the way of serious production values. Which is not to say it's bad, not by any means. It's short, the text overlays are kept to a minimum, they're also big and bright and almost look like the kind of thing you'd see and share on Snapchat. And the correspondents seem to be essentially holding phones recording themselves, giving the whole thing a super quick, almost intimate feel.
New episodes, according to ABC, will post at 11 a.m. Eastern Time each day here.
It's heartening that ABC gets so many of those things right, since the traditional news industry has been so apt to when new platforms and services emerge take the easier route and simply try to port its existing operation onto the new thing. The way web operations for so many publishers closely resemble their print offerings, rather than treating the former as its own thing, completely distinct.
That's sort of what's going on here with On Location.
When the show opens, it throws you right into things. You're introduced straight into a quick hit on the California wildfires, minus any sort of anchor setup. Contrast that with Anderson Cooper Full Circle, the show tailored to Facebook Watch that Anderson Cooper started helming last month. That show opened on the silver-haired anchor, well, explaining things. This is a new show, we'll be doing this, and trying that. Again, though — vestiges of the traditional evening news broadcast.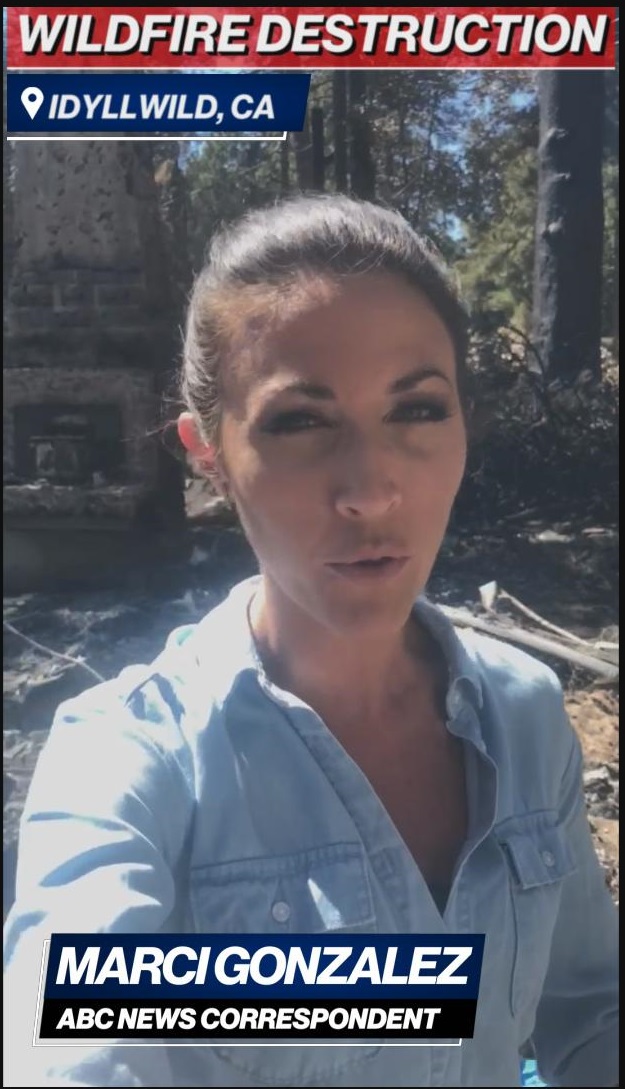 As On Location cycles through its stories, meanwhile, we simply get a swoosh sound effect and a pin drop materializes on a map. No setup needed – it's assumed, in other words, that you'll keep up. For another segment, we're thrown right into correspondent Matt Gutman appearing to hold a camera, walk around the newsroom and give some quick thoughts on the attempted assassination of Venezuelan president Nicolas Maduro this weekend, which happened via explosive-carrying drones that government snipers shot down.
Matt seems to almost be in mid-sentence when things cut over to him, with his recap intercut with grainy news footage.
ABC, for its part, sees this as one more hole to plug in providing journalism to audiences on- and off-line, 24/7. ABC News president James Goldston sent a note to staff in announcing the On Location Facebook Watch show, which reads in part: "These are exciting times. Just three weeks ago we launched ABC News Live on Roku, the market leader in internet streaming devices, and a few days ago we expanded onto the rapidly-growing OTT service, Amazon Fire TV. May marked our best months ever on Apple News and Hulu. We're incredibly proud of these milestones and the rapid growth of ABC News across all these platforms."
Facebook via its Facebook Watch offering is providing a much-needed new vehicle for news outlets like ABC to get quality content out to the public in a mobile setting where they're already spending most of their time. Facebook has also put millions into this effort, and when you couple the availability of new shows like On Location plus a variety of others on Facebook Watch like shows from Univision and Mic, plus Facebook finally taking down several pages belonging to Alex Jones, the result is this. The platform finally making real strides toward serving as a home for quality news and stamping out, bit by bit, the fake news that has plagued it for so long.